Ancient does not mean old or out fashion. The catchword in the most exclusive and refined milieux of interior design is vintage. Old navy style furniture is one of the most representative cases, since the intense and warm colours of solid mahogany and the brilliant reflections of polished brass confer the elegance of past times on every location, inspired by the exclusive ocean liners of the 19th century. This is the first reason.
The second is the functionality of this kind of furniture, taken directly from nautical design where each item and each accessory has been thought up to make the best use of available space, providing systems of modular bookshelves and wardrobes which are suitable for the studio, the living room and the bedroom.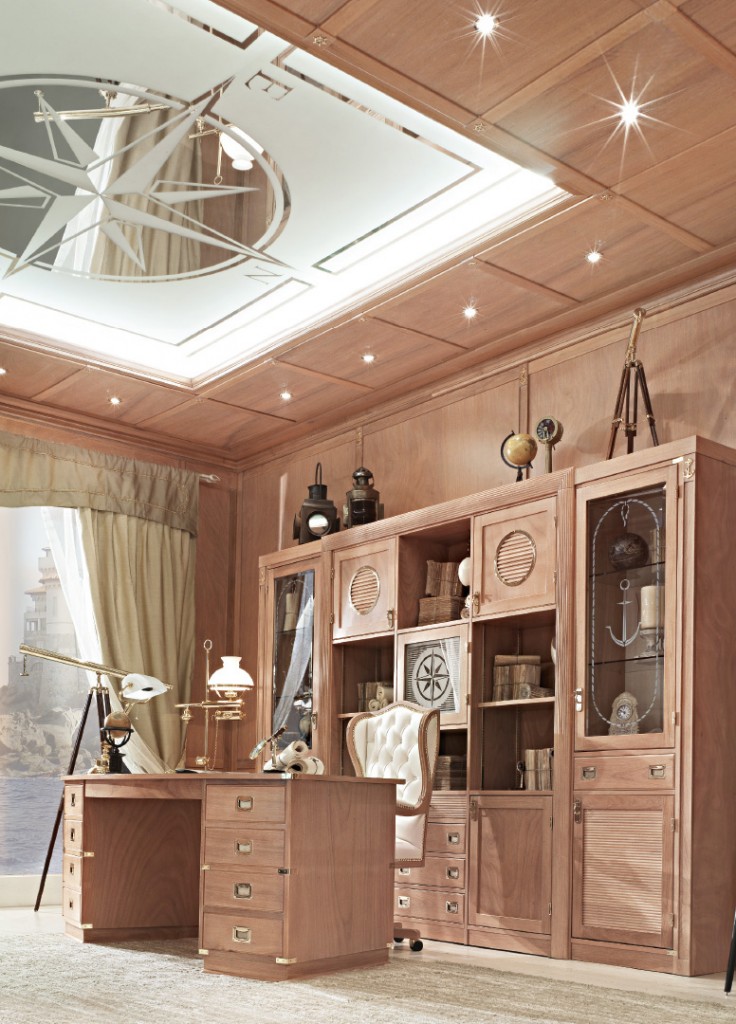 Finally, because until December 31, 2015, Caroti will be offering a series of furniture solutions at prices you shouldn't miss in our internal showroom.
Like the Regent studio with Fusion Mahogany finish consisting of: a combined bookcase with louvered-, glass-, porthole shutters and open shelving, a large kidney bean shaped ivory leather topped desk with hand-made gold leaf decorations, and a Jear executive swivel chair with ivory capitonné leather.
Or like the Classic Mahogany finish Time studio, consisting of a "Jolly" bookcase with sliding and fixed louvered leaves and a porthole tilting leaf with green leather top and luxury director's chair with quilted ivory colour fabric.
Do you still have any doubts? State incentives for the purchase of furniture will continue to be provided throughout 2016, allowing you to deduct from your income statement up to 50% of documented expenses for the purchase of furniture used for buildings undergoing refurbishing. Contact us for further information.