When the time comes to move up from a children's bedroom to a teenager's room, the choice of furniture must match the style, personality and interests of our growing sons and daughters. Let's take a look at trends and must haves for young adult bedrooms.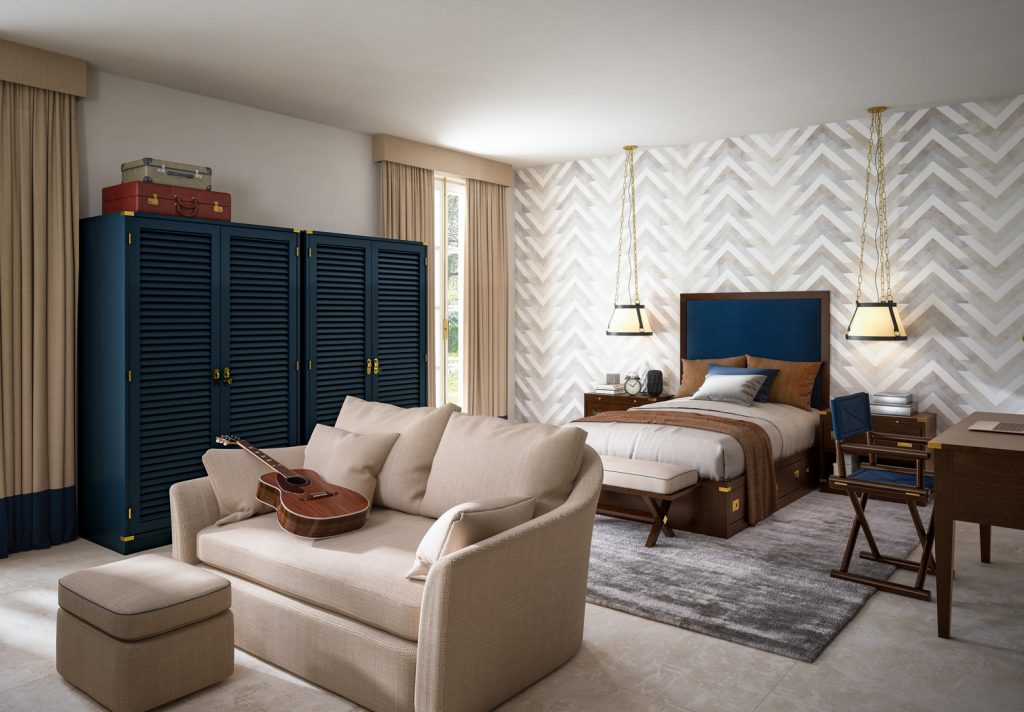 To begin with, it's important to choose a larger bed that can fit a mattress measuring at least 120 cm, preferably with a lifting bed base for additional storage space, like the Bellagio model with padded headboard.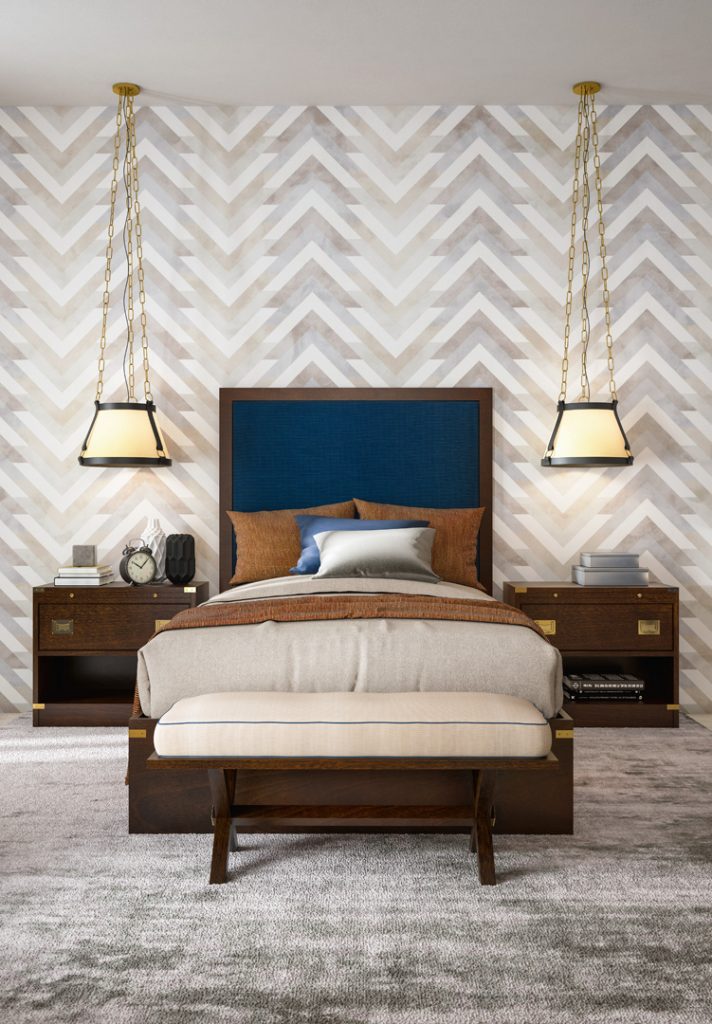 The next step is no doubt finding a spacious desk, but with a more adult-like appearance, such as the English writing desk with 5 drawers. We often pair it with a director's chair in fabric, which can easily be coordinated with the headboard padding, or with swivel armchairs in leather, with or without wheels.
In terms of the closet, especially in the case of girls, a modular wardrobe is a must have and the perfect solution to make the most of the available space.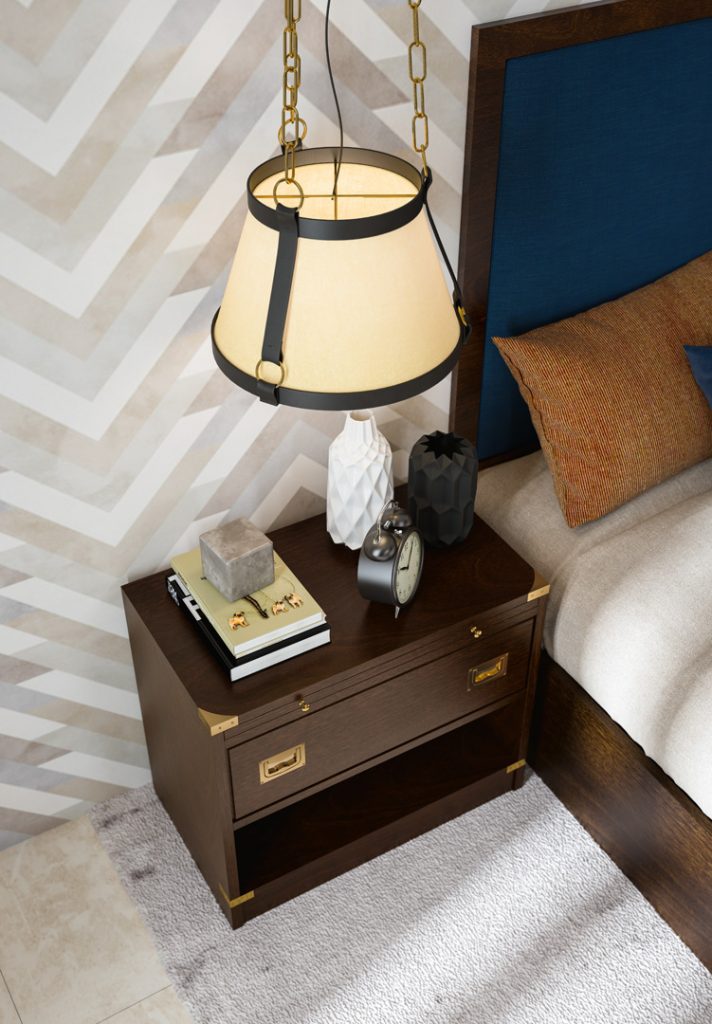 Our modular systems can be supplied in internationally standard sizes (242 and 260 cm height) or custom made to suit specific heights, and are available in either free-standing installations (as per the photo) or for built-in solutions and with walk-in closet. The inside of each wardrobe is equipped with rods, adjustable shelves and drawers.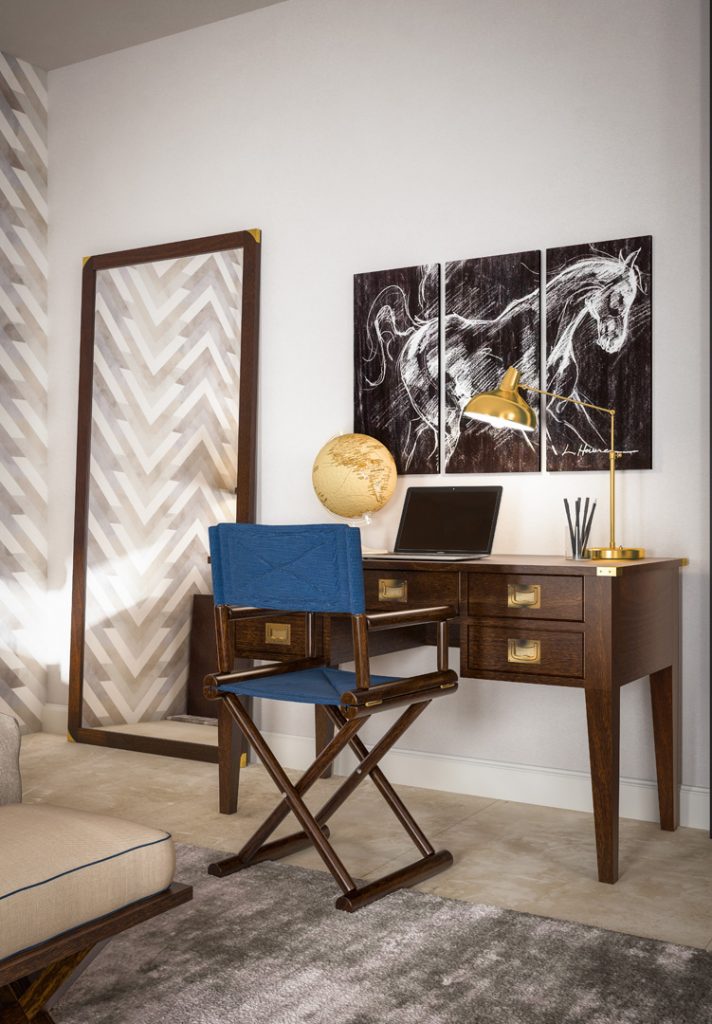 Last but not least, the relaxation area replaces the play area: this space will be a refuge for alone-time and fun. So get ready to insert a couch or chaise lounge in the room, preferably coordinated with padded pouffes that can be shifted as needed when friends are over, and a mobile TV stand with doors and drawers.
Every teenager is different, so every project must be unique. That's why we need versatile solutions that leave space to the imagination and for personalisation.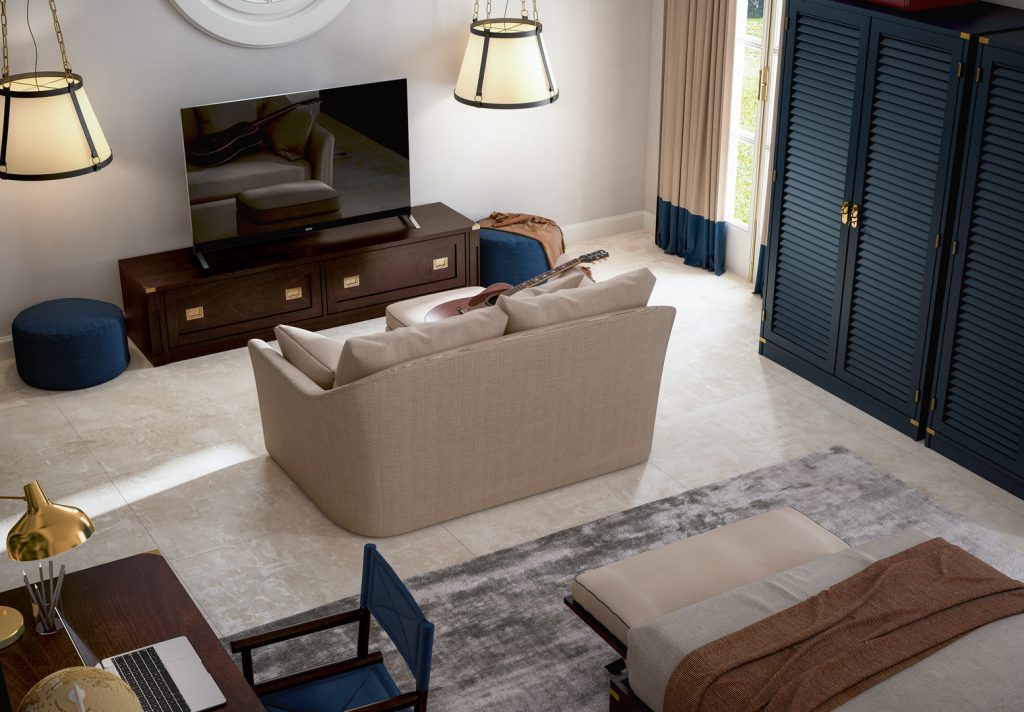 As we can see in this single bedroom, all it takes is a different finish on the furniture and accessories to satisfy both growing boys and young women. The classic Blue Navy combined with a Moka Mahogany finish, with accessories in polished brass for him, and Millennium Pink lacquer for her, nude and powder effect pink tones made even more elegant by dark, contrasting finishes such as Black Mahogany, enhanced by accessories in a satin nickel finish.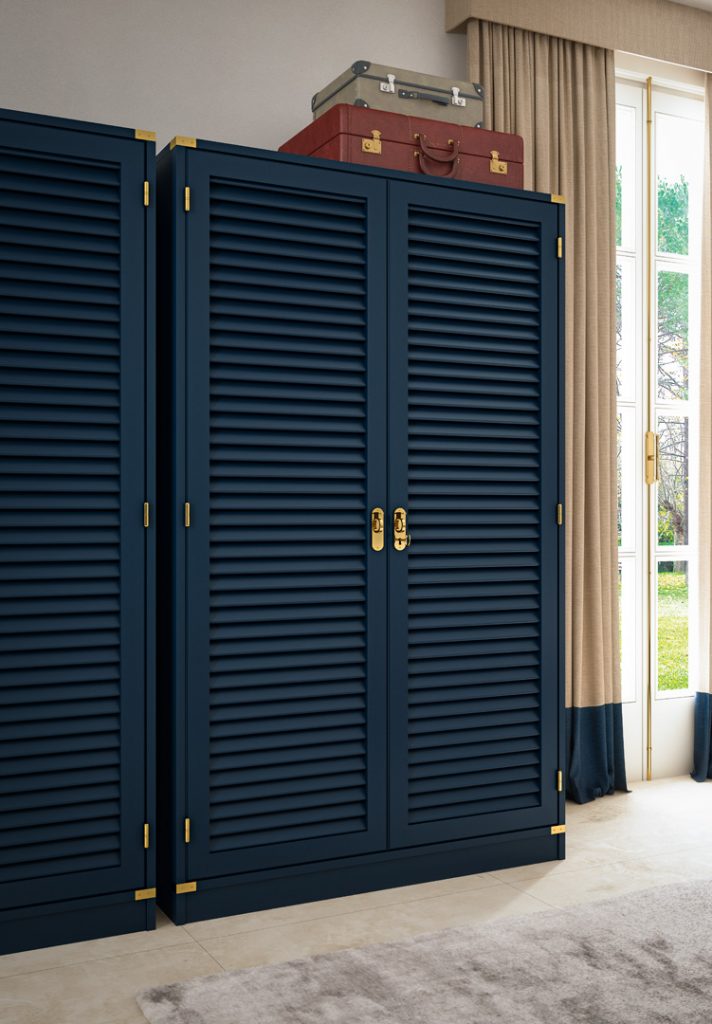 That's why the entire collection of Caroti furniture and accessories, in addition to the 6 standard finishes, can be personalised in any lacquered colour of choice with matt finish. In addition, padded upholstery (on beds, couches, chairs and pouffes) can be selected from our fabric sample set with a variety of different patterns and weaves, or on request using materials supplied by the client.
Send us your room plan and our consultants will help you develop the project most suited to your needs. Alternatively, architects and interior designers can request the 3D models of our products.