When it comes to the bridge wardrobe you immediately think of the children bedroom, but it is actually a perfect solution for the bedroom, the study, the guest room and for all those spaces where you need to gain room in depth by taking maximum advantage of height.
Bridge wardrobe with double bed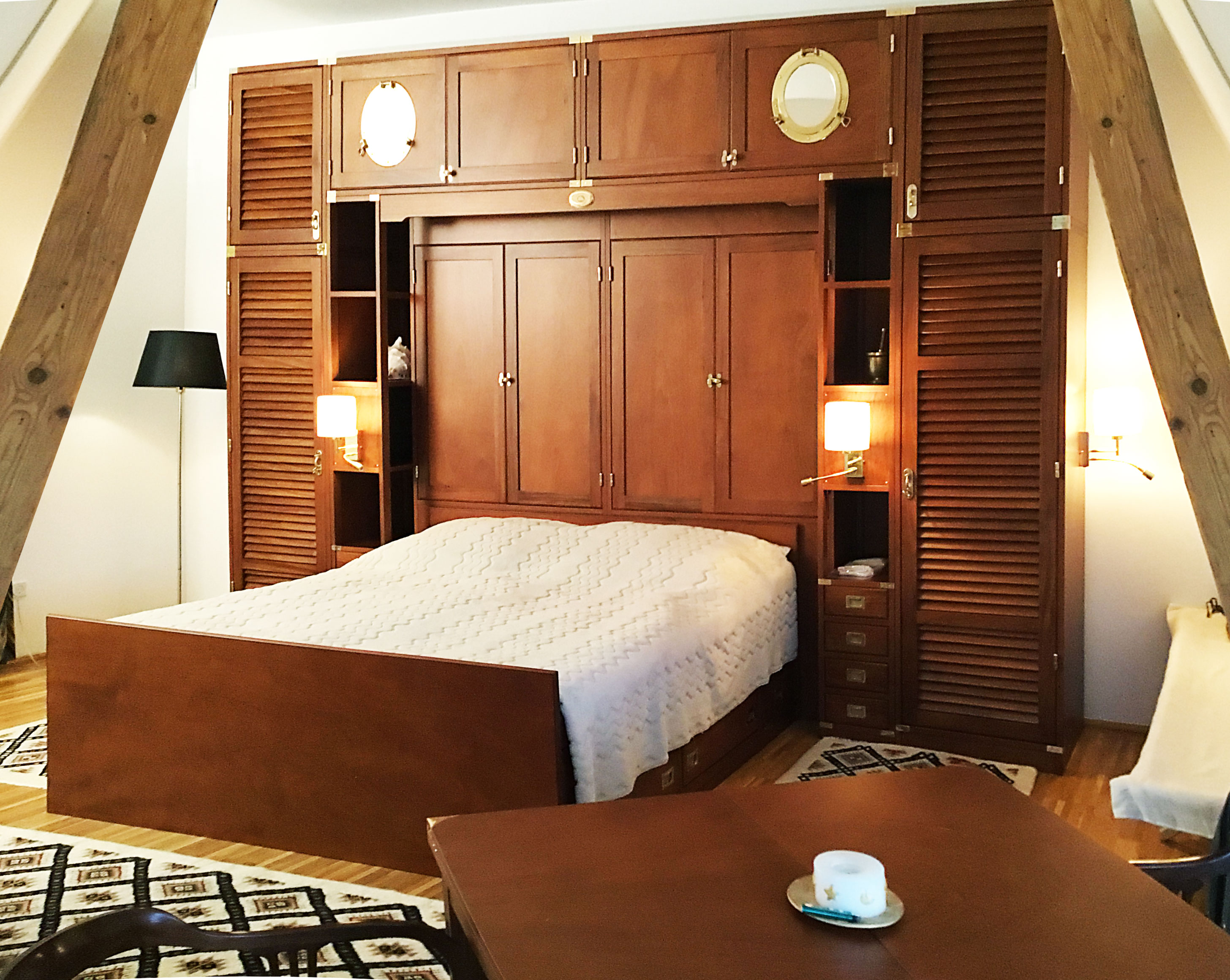 This special solution of a bridge wardrobe was made for a room obtained in an attic with a sloping ceiling. Our technical office has developed a solution that makes the most of the only available high wall.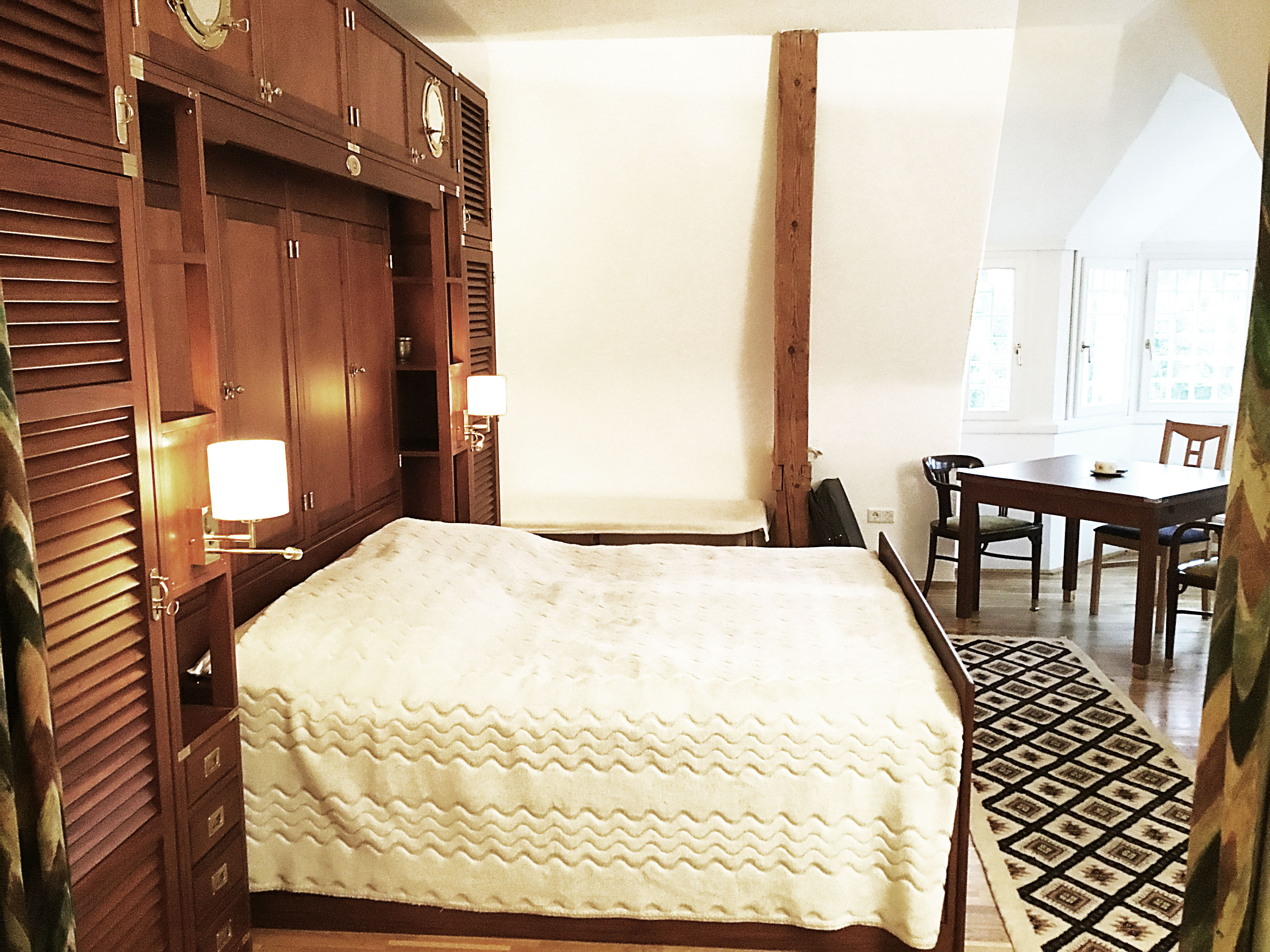 The project also includes 2 customizations with respect to the standard modules: instead of the headboard, we have obtained 2 compartments with 38 cm depth shelves (see technical diagram) and the Natural Mahogany finish with opaque effect.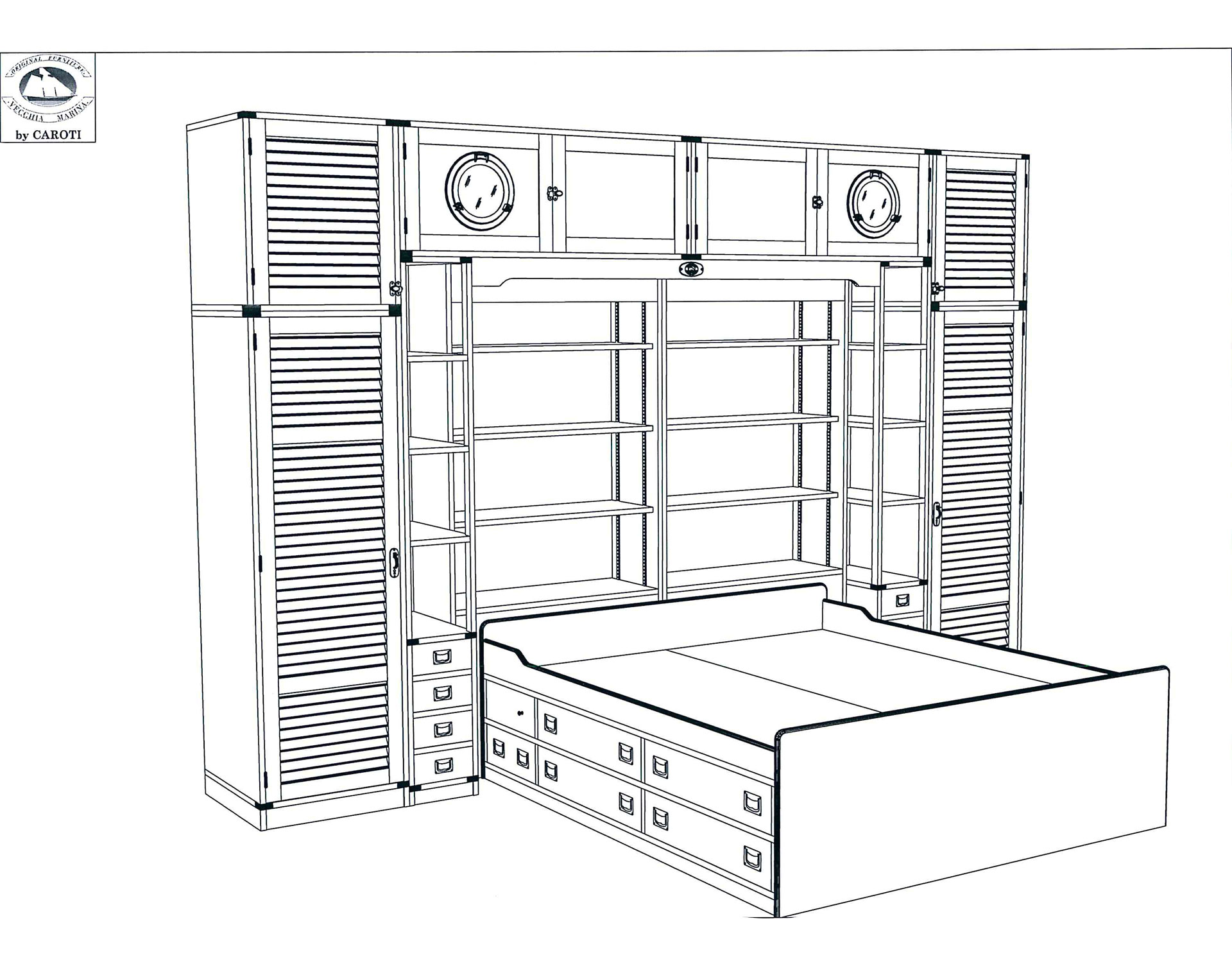 Corner bridge wardrobe
The bridge wardrobe can also be made on a corner.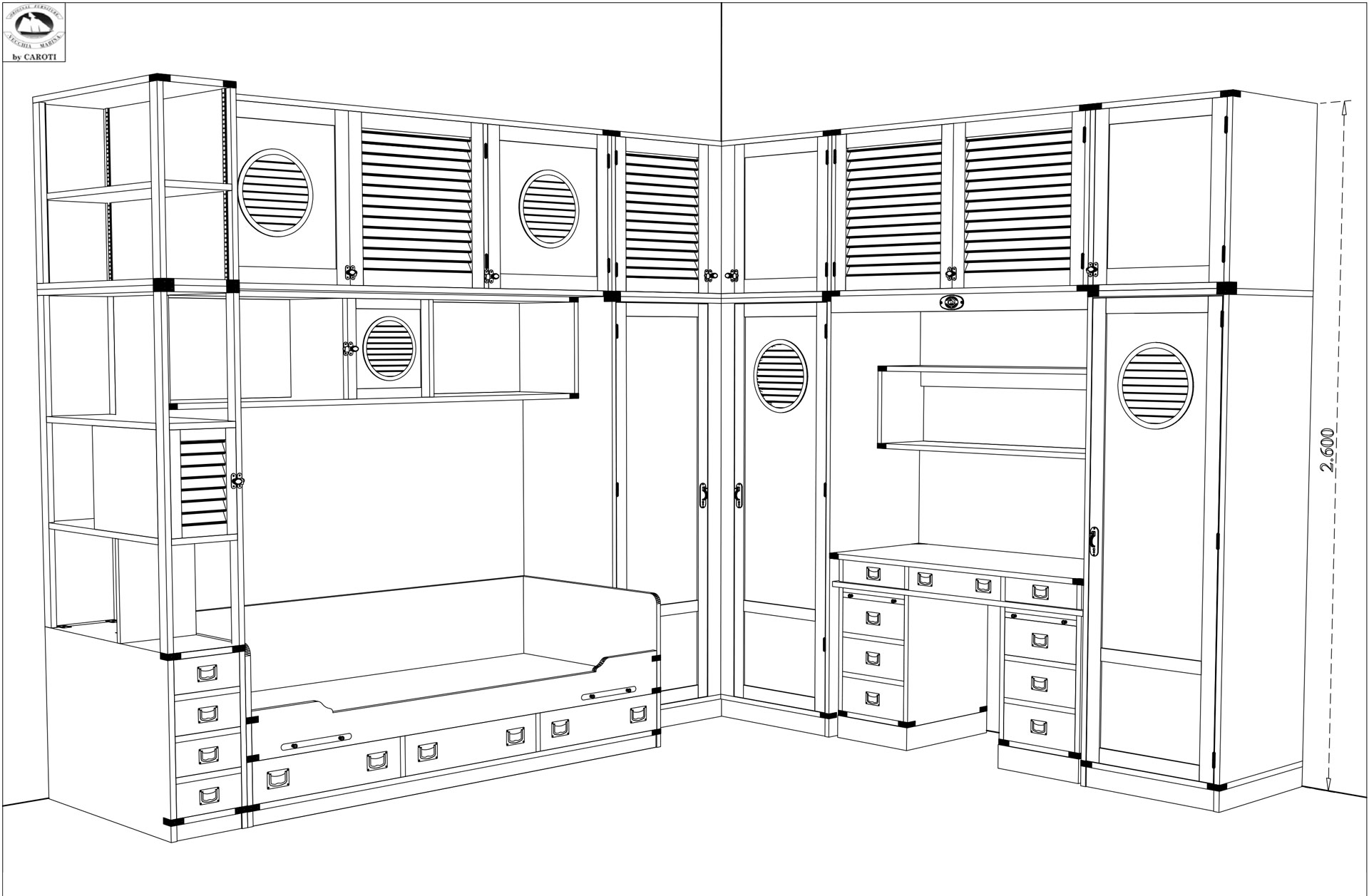 This solution proves to be particularly functional in the children's rooms, where in addition to the bed and the wardrobe there is also a study area with a desk or a relaxation area with sofa or sofa bed for guests.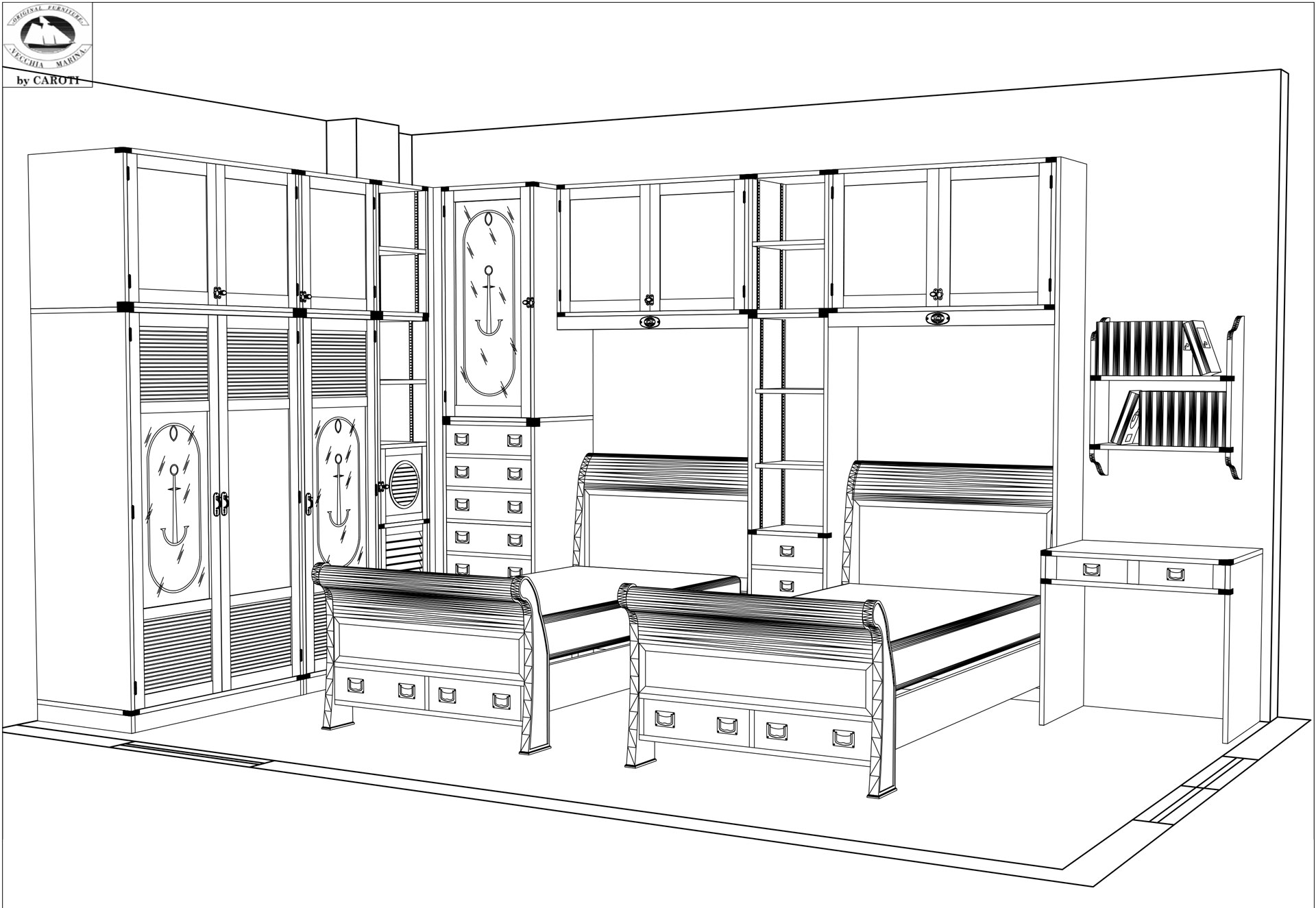 The Caroti modular wardrobes are designed with modules that can reach international standard heights: 242 cm and 260 cm. All modules can also be made to measure and for any desired height.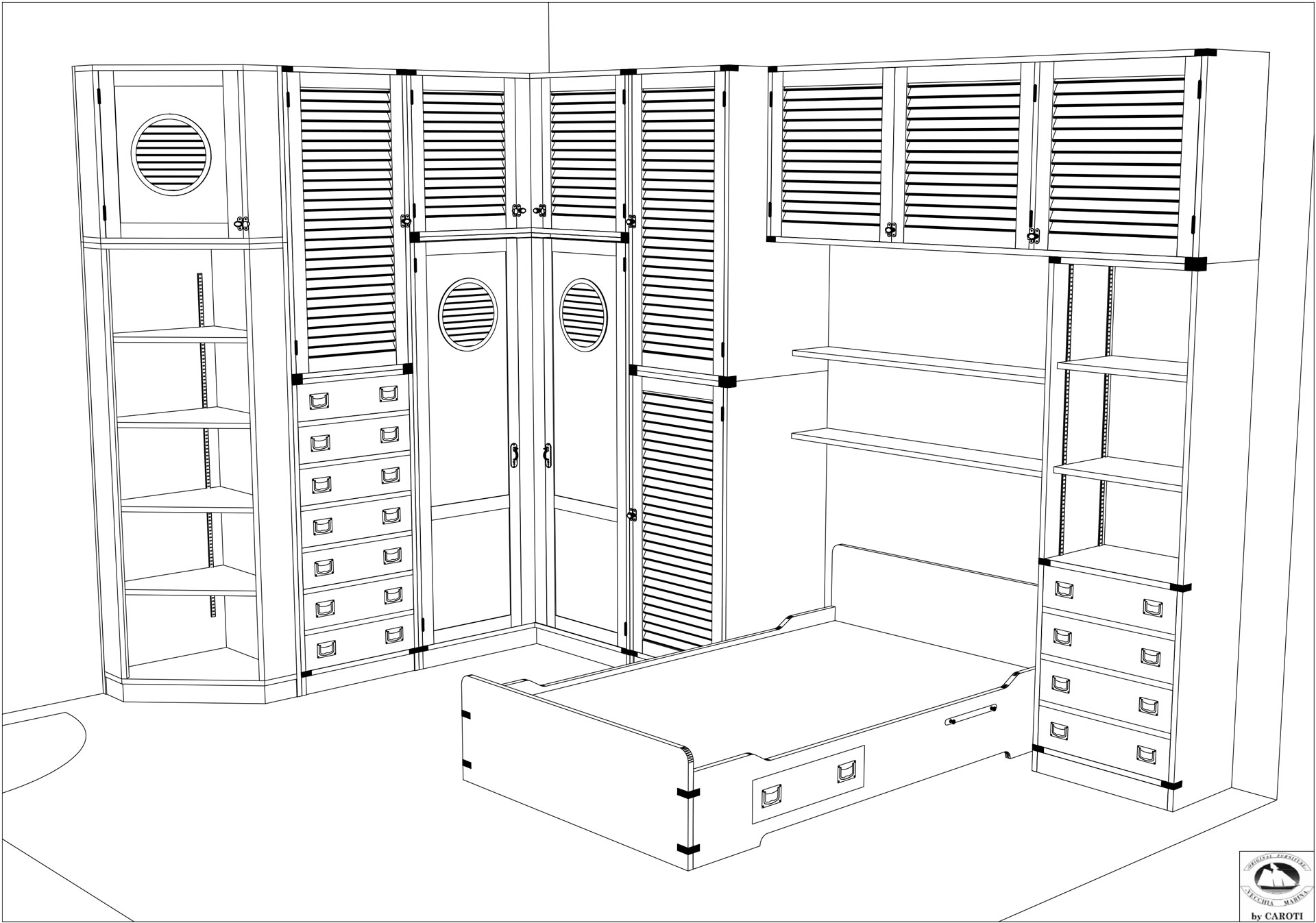 Bridge wardrobe above the door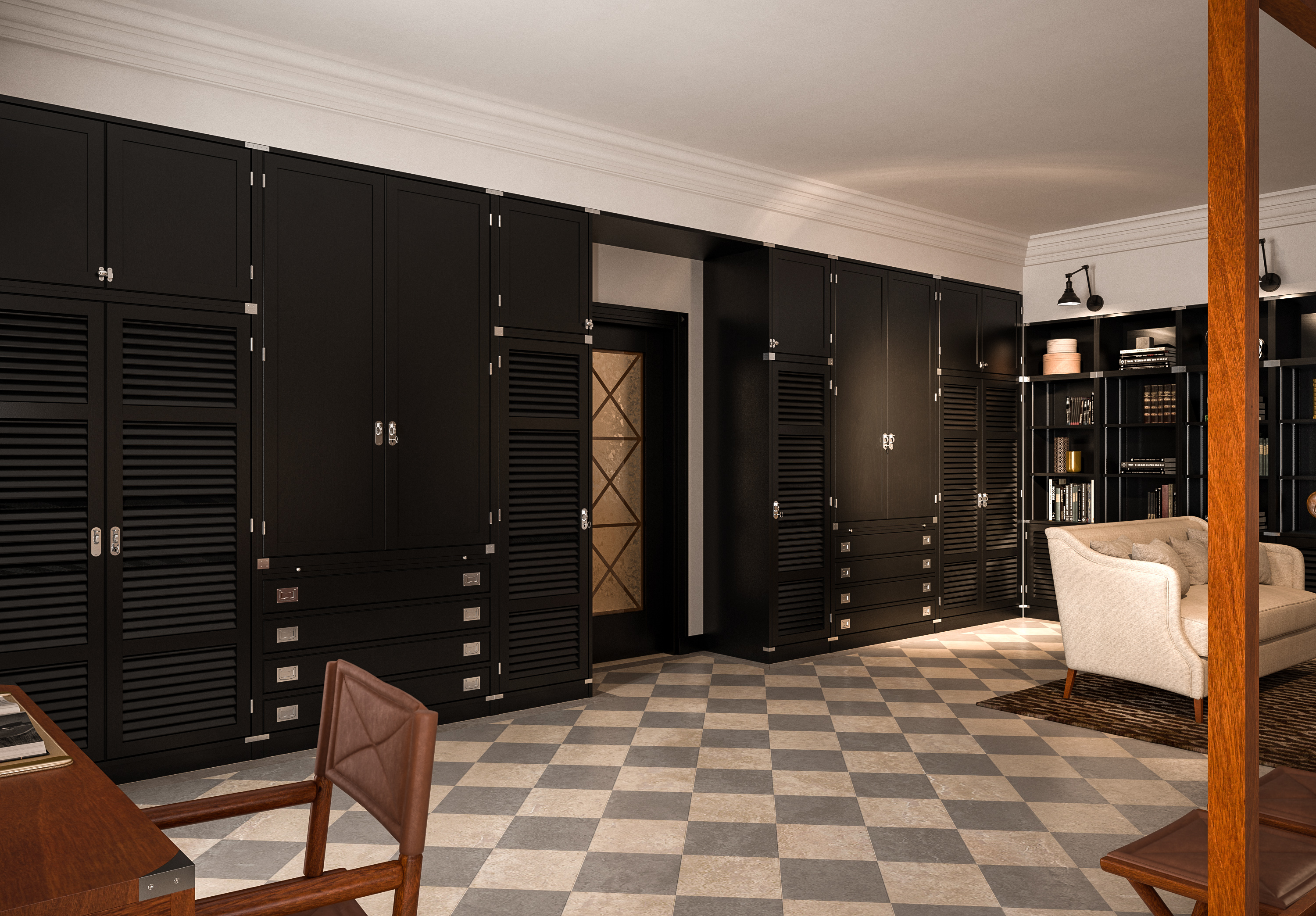 We are used to thinking about the bridge wardrobe over a bed, a sofa or a desk, but when you design a practical and functional space you need to think outside the box. Here then the bridge wardrobe moves over the door and becomes almost invisible at the entrance as it is integrated with the architecture of the room.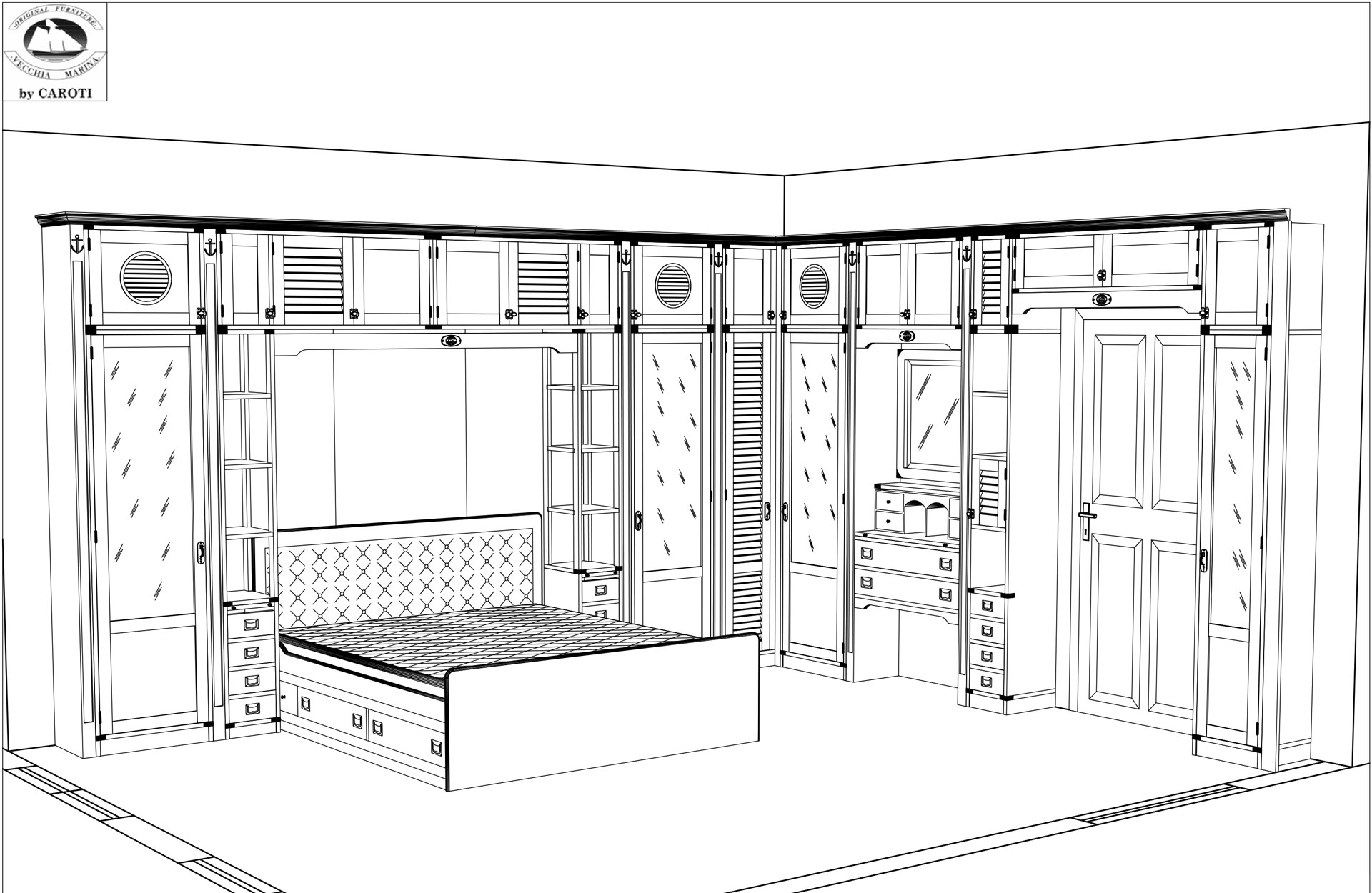 In this double bedroom project, in addition to the classic wardrobe, a niche with a vanity desk has been created.
Discover many other bridge wardrobe solutions created by Caroti in our project section to find the ideal solution for your home.