Imagine a room dedicated to play and entertainment in the company of siblings and friends, where everybody sleeps in the same room. The playroom is the dream of every child, which may become a comfortable retreat and relax space also for the adults. With our customized solutions, the playroom will be the most loved room in the house.
The playroom, the dream of every child
The playroom is conceived as a room dedicated to play and educational activities for children, so first of all this space must have room to move freely and safely. Better if there are games that encourage physical activity, like our gym equipped with pole, rung ladder, rings and wall bars. A game table to write and color with soft and colorful upholstered chairs will fulfil this child-friendly design.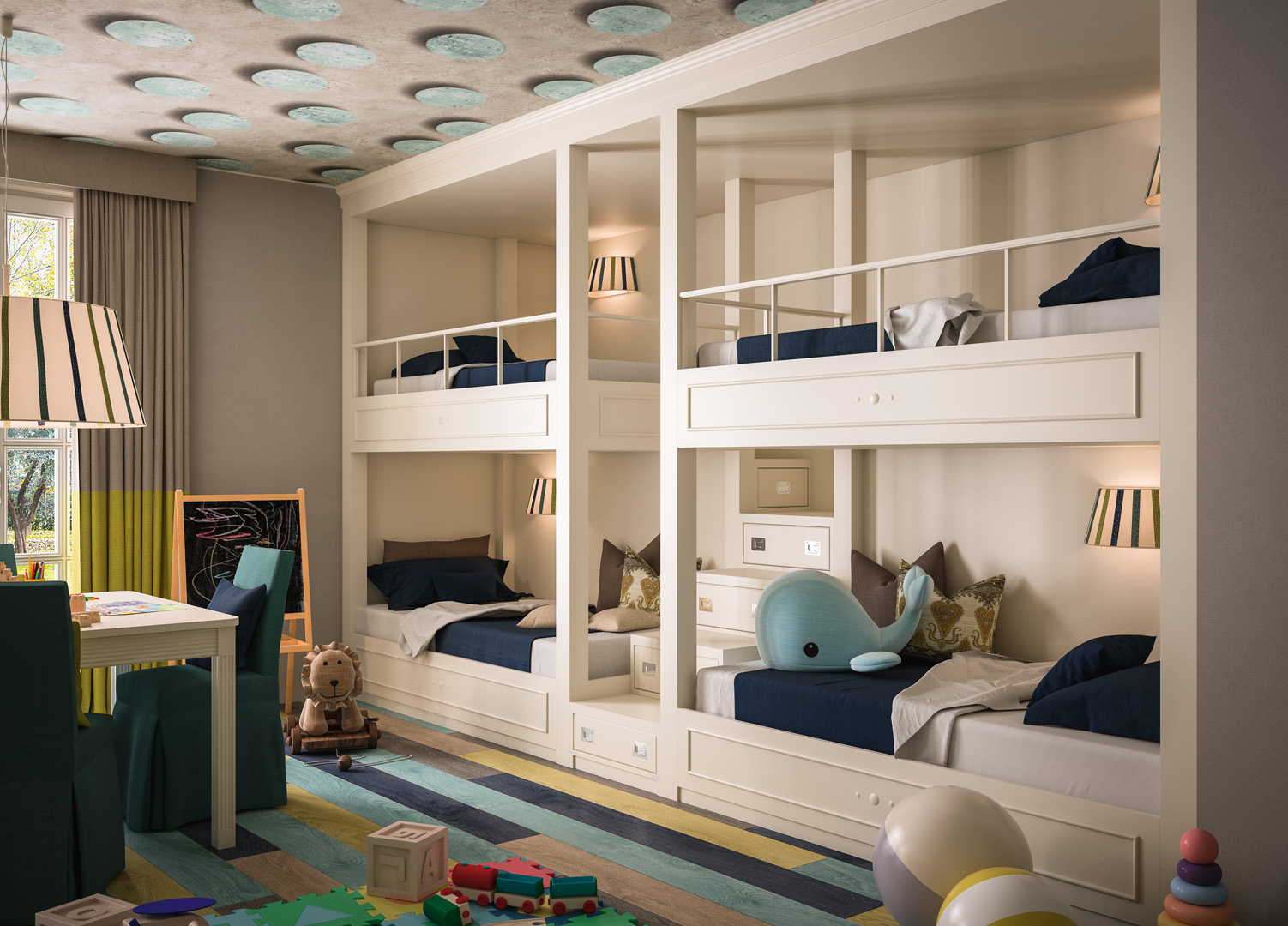 And when it's time to sleep the bunk bed can accommodate 4 beds in one structure. Safe and spacious, the block of 4 single bunk beds has a central ladder and two rear deck steps to reach the upper beds with comfort. Drawers are made from each step of the ladder and the lower beds can have an additional pull-out bed. The bunk bed block is custom-made according to the size of the room and can be made on request in any lacquered color with an opaque effect.
Playroom, maximum comfort even for adults
In those rare occasions where the playroom will be available for the other family members, this environment becomes the ideal refuge to watch the big screen comfortably seated on a padded chaise longue, or to enjoy music and a good book thanks to the large wall with open bookcase and shutter doors.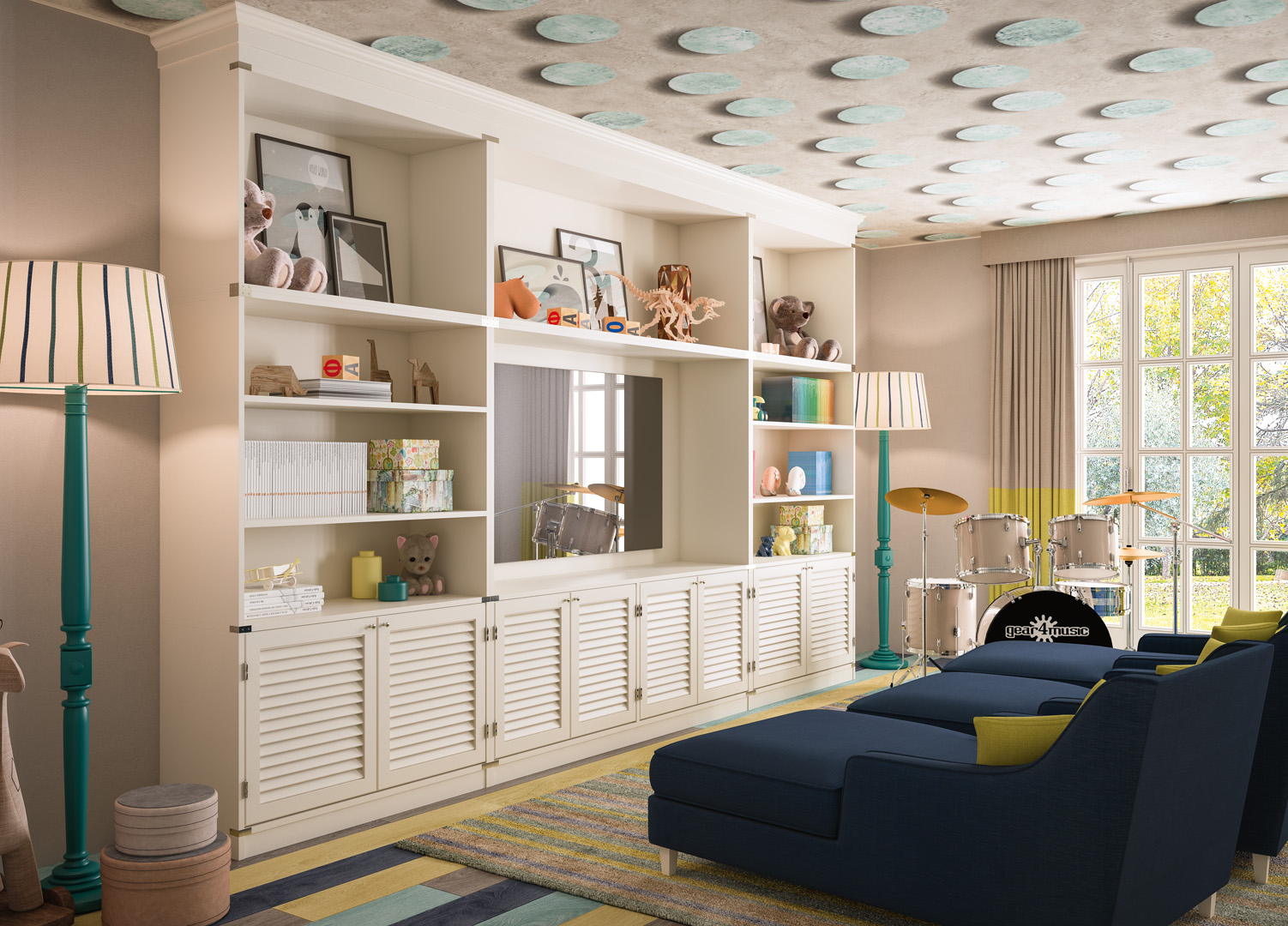 In personalized projects it is important to ensure the continuity of all furniture elements. For this reason, Caroti develops and produces custom made products for all projects, from furniture to lighting sets, from padding to interior doors, offering a wide choice of finishes, lacquers and fabrics, also supplied by the customer as in this fun-oriented project 360 °, unique in every aspect.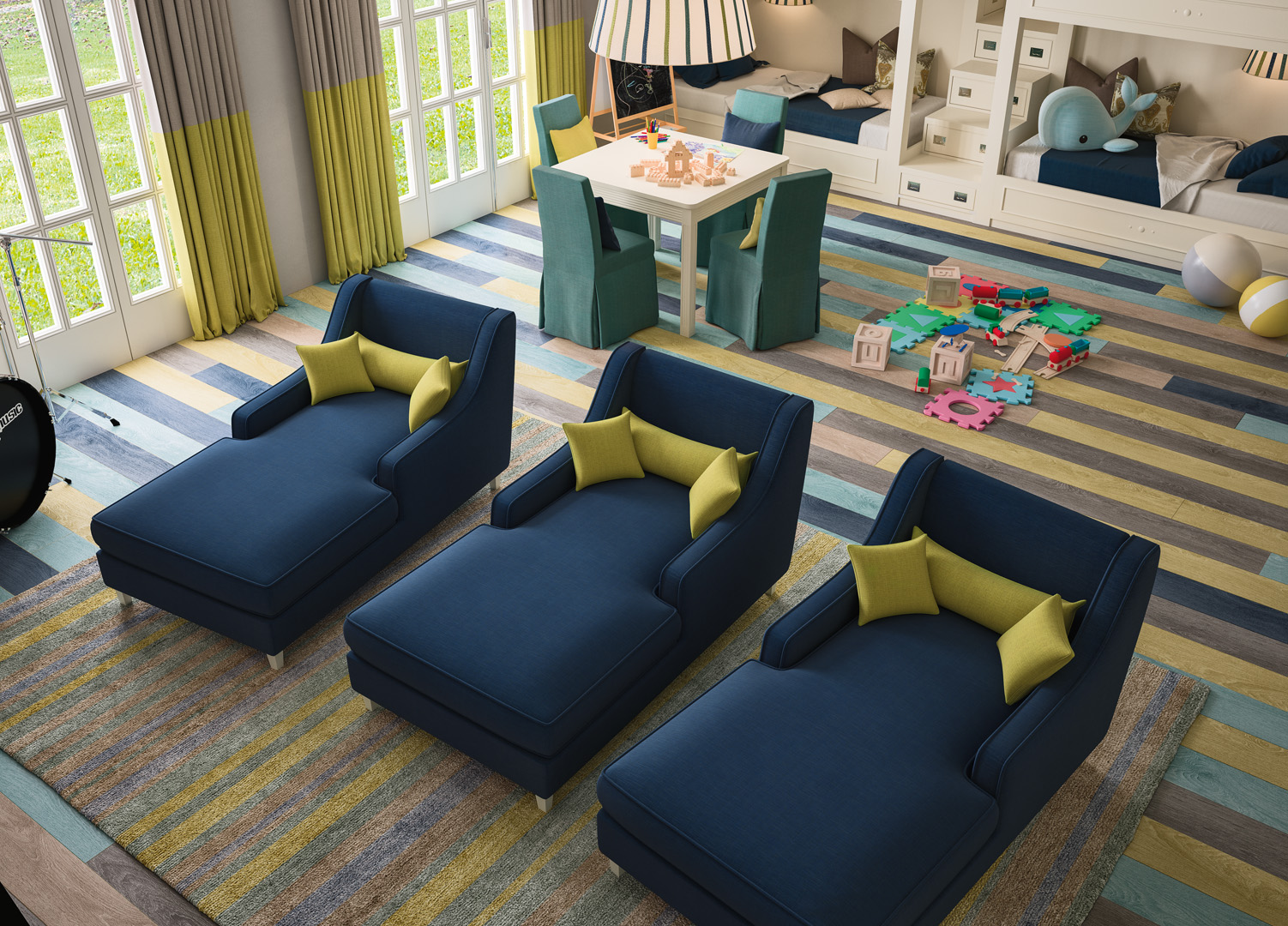 And you, how do you imagine your playroom? Tell us your ideas and our technical office will develop the solution that best suits your needs.