The home style is becoming more and more the window to the the soul, a three-dimensional palette to express ourselves and our own lifestyle. Never like this year, creativity will be free to express itself in every direction. Our style department keeps working in line with this, inspired by the PANTONEVIEW Home + Interiors Guide for 2019 with two palettes in (precarious) balance between euphoria and calm.
Syncopated – 2019 Home Style
A vibrant palette that seems to literally pulse with energy and vitality. The Syncopated style embodies a solar and euphoric spirit that is expressed in bright white, bright yellow and warm yellow-red tones to match with pink, blue and green. It will be like going back in time, between the psychedelic 70s and the 80s street style.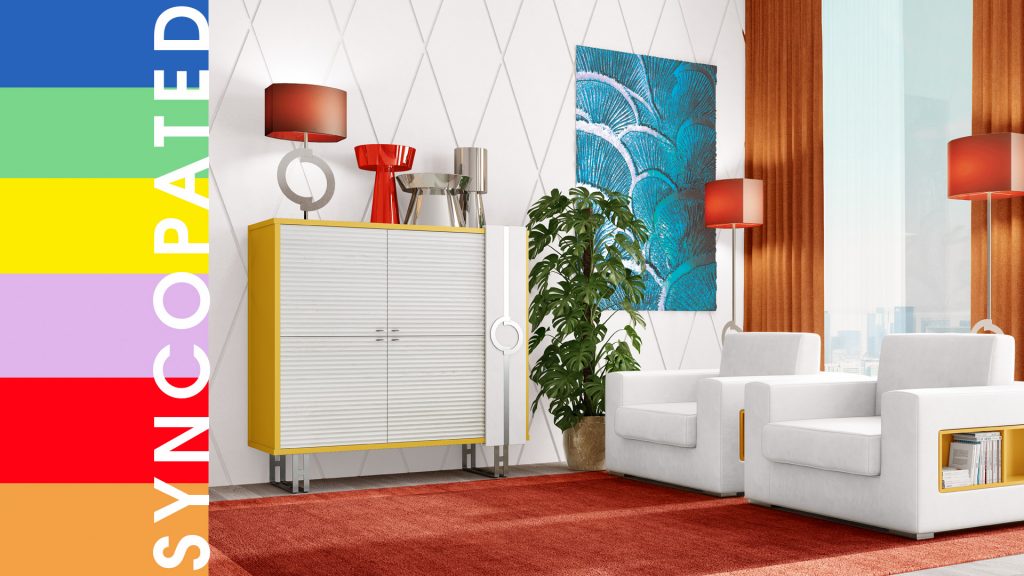 The relax area of ​​the Concept by Caroti collection is transformed for the occasion into an eclectic and extravagant lounge: the LIFT bar unit is made of ice gray tones of the Bonseki DRIFT finish combined with the lemon yellow lacquer with a matt effect. The coatings of the THECA armchairs are in ice-white eco-leather.

Inspired by a floral Mandala, the CHANTILLY bed for the kids bedroom gets the warm citrus tones of yellow and mandarin orange for an explosion of joy.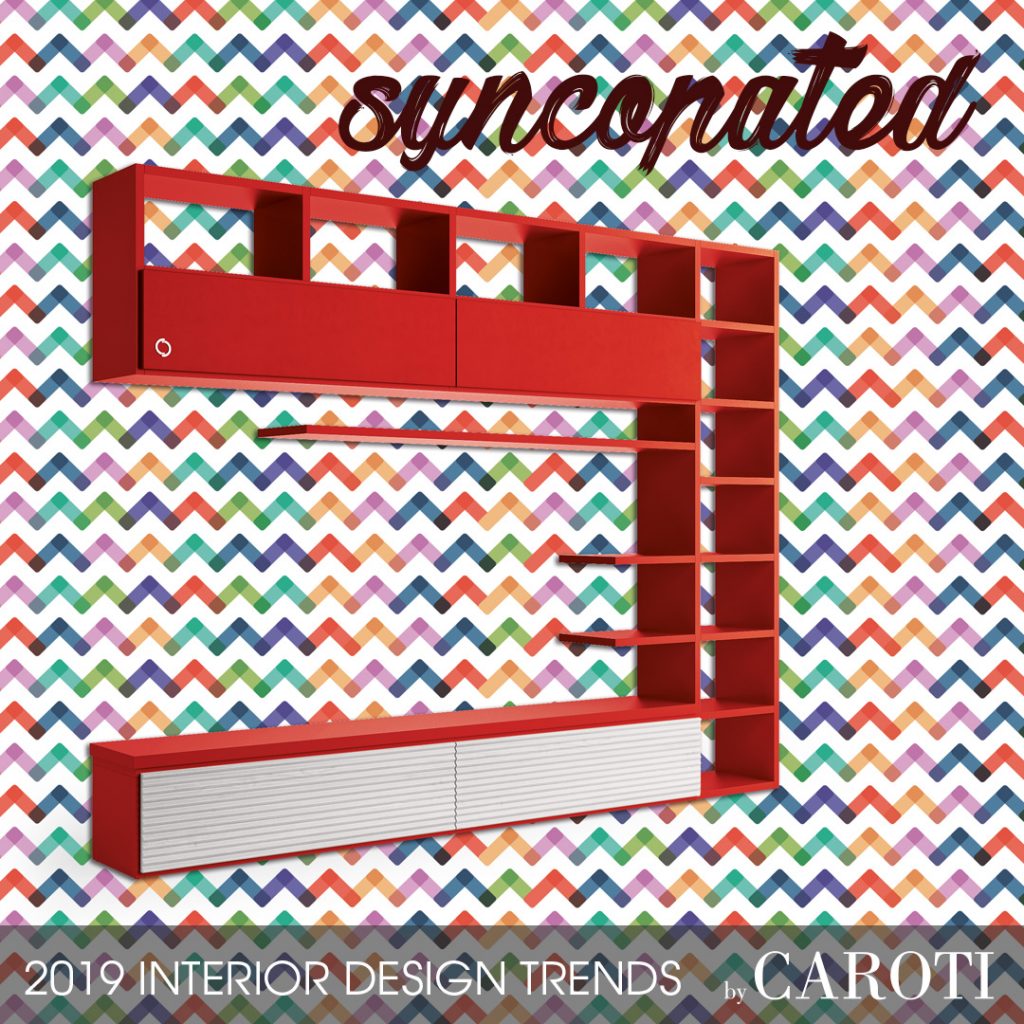 The MONDRIAN equipped wall is bright red with the notched ash doors in the Bonseki DRIFT finish.
Cherish – 2019 Home Style
Like a caress to the soul, the Cherish palette brings together colors, patterns and textures that form a peaceful haven with no conflict for the senses, ranging from soft shades of pink, taupe, beige and green.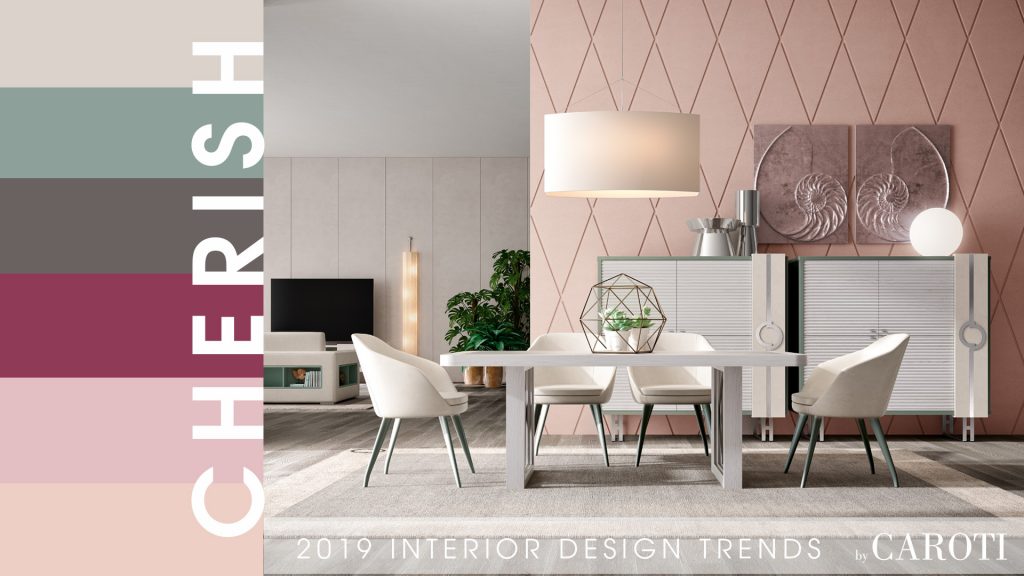 The dining room of the Concept by Caroti collection captures moments of pure comfort inspired by the delicate nature, through the combination of the zero gloss lacquer in green sage combined with Bonseki DRIFT ash doors and ivory eco-leather upholstery.

Unfailing ally of this palette is the Mogano Fusion finish that blends the warm veins of natural mahogany with the delicate nuances of the lacquered finish, for a combination that enhances the qualities of real solid wood.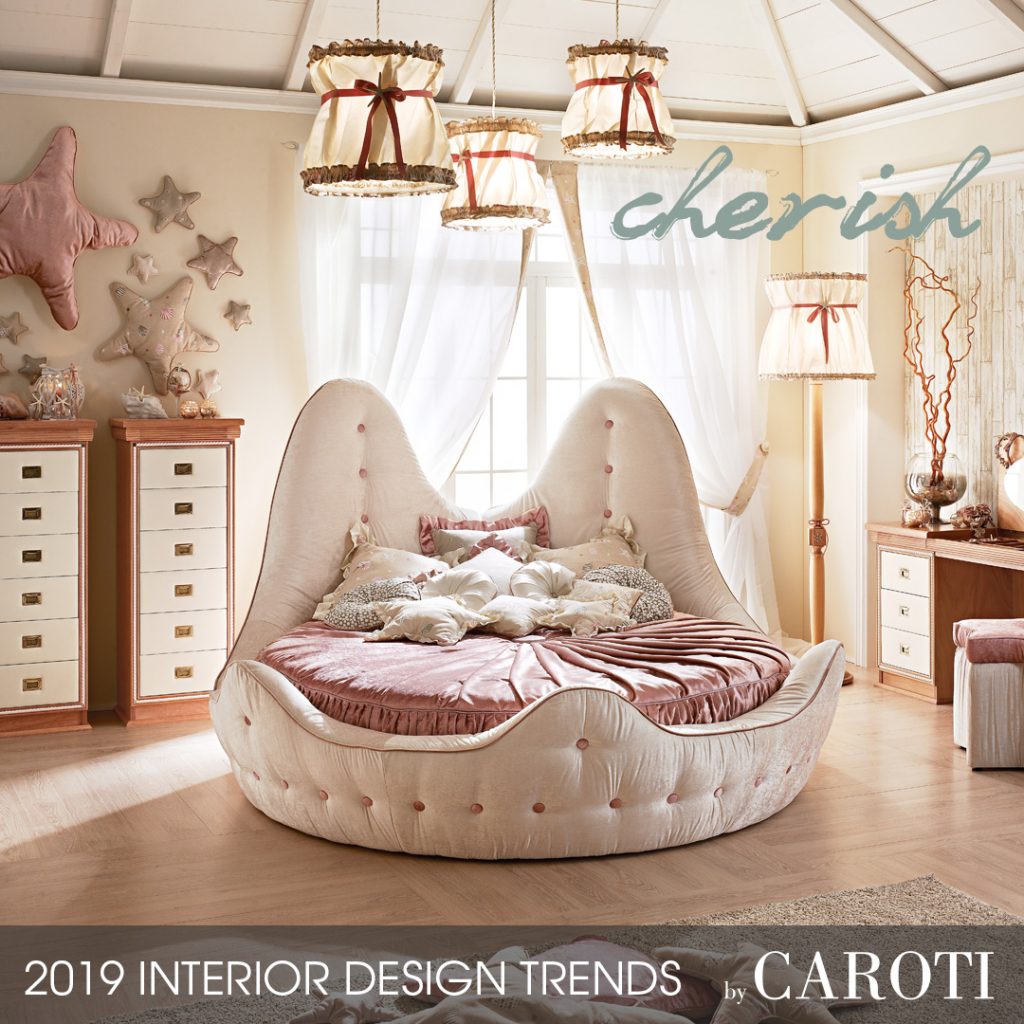 The Stella Marina kid's bedroom with round bed and Cordage Ivory furnishing accessories is a perfect example of how to combine the colors of this very feminine palette. The toilets and dressers drawers are covered in eco-leather with a recessed handle.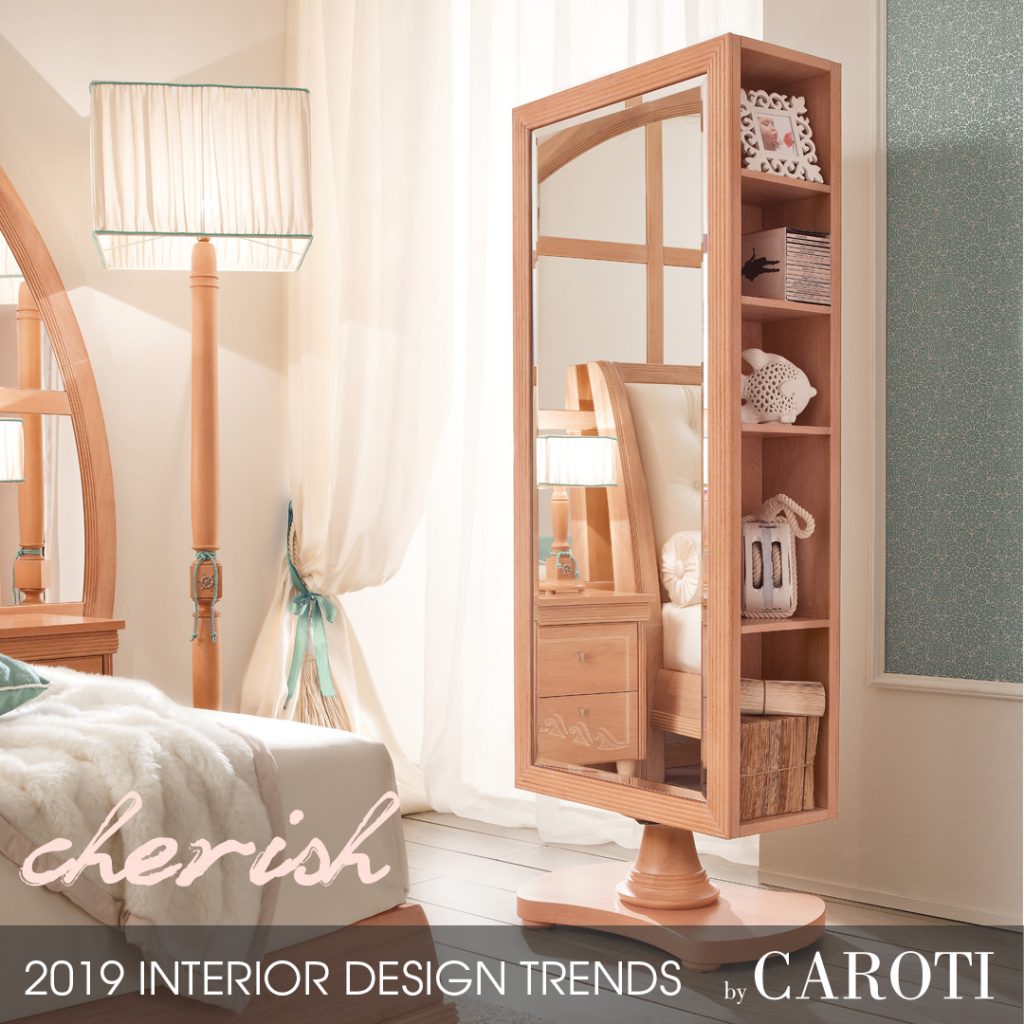 A swinging coat rack with mirror and open shelves, perfect for the bedroom of a young girl with delicate and romantic tastes.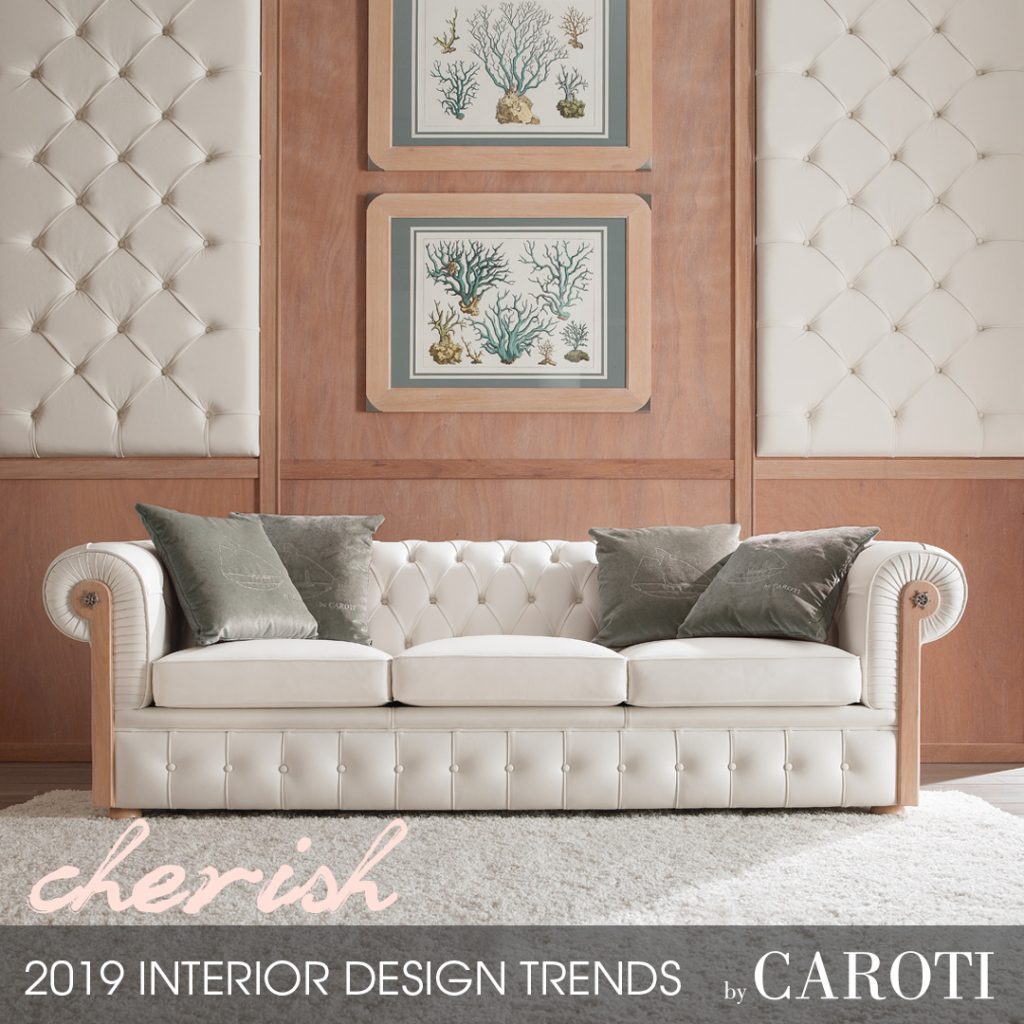 Not only furniture for children, even the living area can be elegant and fancy in these tones, as the coating for the wall paneling with capitonnè leather inserts coordinated with the ivory Chester sofa shows. An elegant vintage illustration, some soft velvet cushions and the deed is done: just a few details are enough to obtain a truly charming space.

How will your home style be in 2019? If you have not decided yet, keep following our suggestions. See you soon!