The best way to help children grow is to teach them to believe in their dreams and be at their sides to help them achieve them. And if your child has a passion for sailing and the sea, you could start this wonderful journey together with a boat-bed for his or her bedroom, so that, falling asleep, he or she will be one step closer to the dream of navigating the wider oceans of the world.
Calafuria boat-bed by Caroti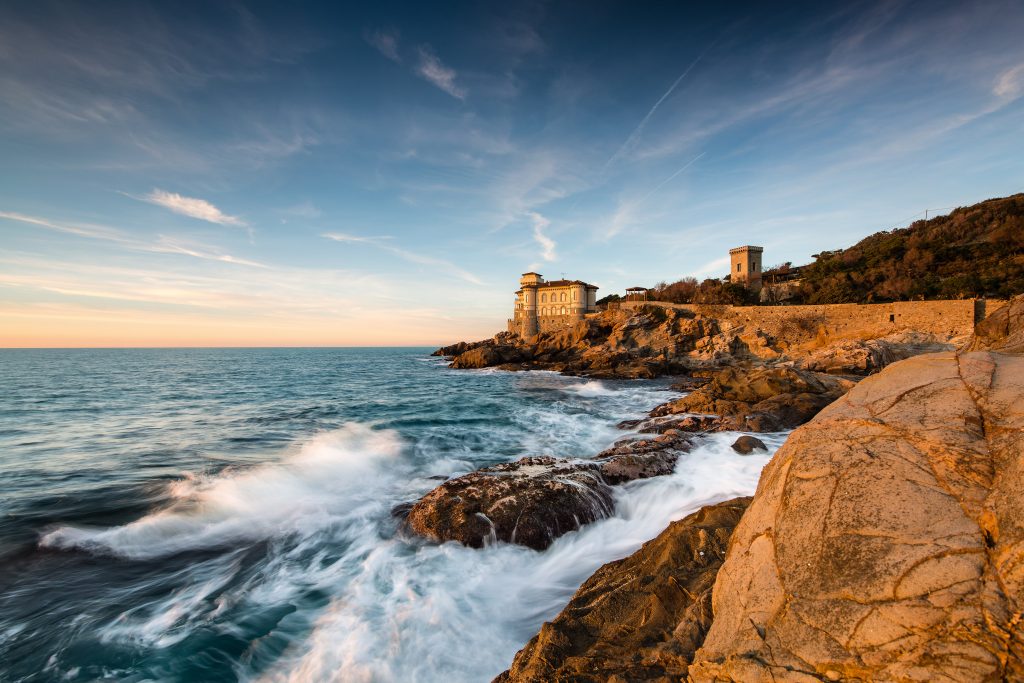 Calafuria is an ancient Tuscan outpost on the coastline of the Tyrrhenian Sea. The attractive bay is surrounded by a steep cliff, below which powerful storm waves crash into the rocks for tens of metres. This majestic landscape inspired the design of Caroti's Calafuria boat-bed, which many designers have chosen to incorporate in designs for original and fun bedrooms.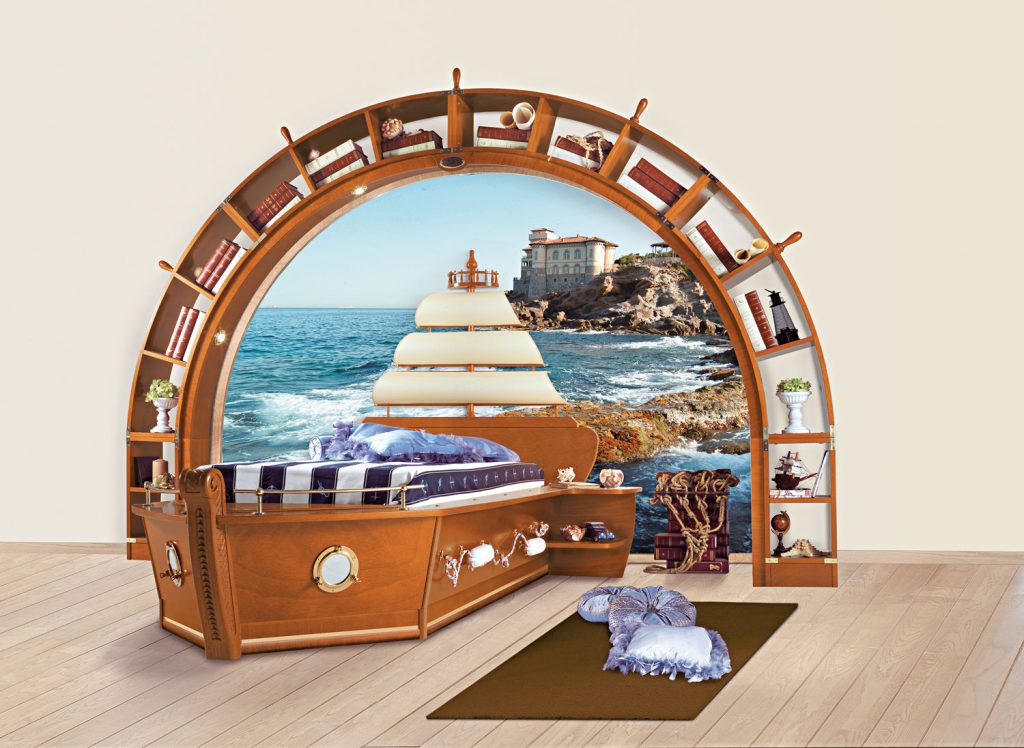 The base of the bed suggests the hull of a boat with its carved solid wood stem, and nightstands integrated into the sides of the headboard. On the hull sides are mirrored portholes and real gunwale rails.
Inspired by the best of the seafaring tradition, the design of the boat-bed includes a cubby hole in the bow and a manual mechanism for raising the bed to reveal the storage space underneath (for a 190×90 cm mattress).
Boat bed for custom bedrooms
Functionality and fun make the Calafuria boat-bed a sought-after product for original and personalized bedrooms, as we can see in this selection of custom projects created in collaboration with esteemed interior design studios all over the world.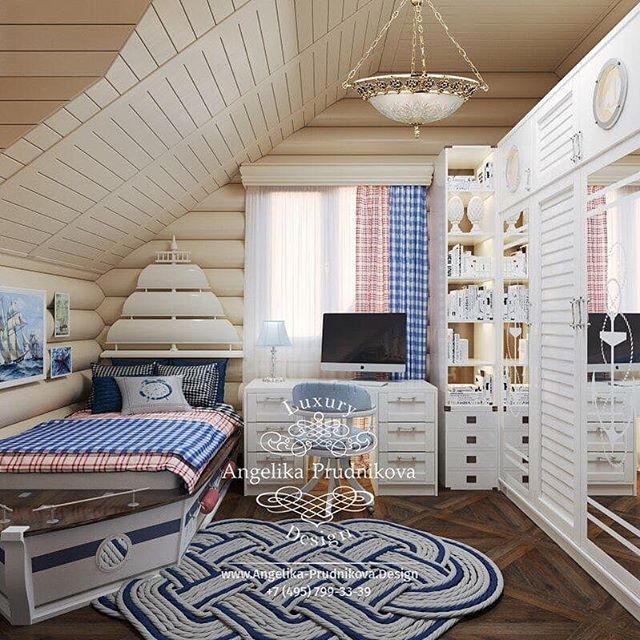 In this proposal conceived by the talented Russian designer Angelika Prudnikova, the Calafuria boat-bed is combined with the Sail headboard, with rigid parchment sails, in a white and light blue lacquer finish. The bedroom is then completed with a modular cabinet and a spacious desk.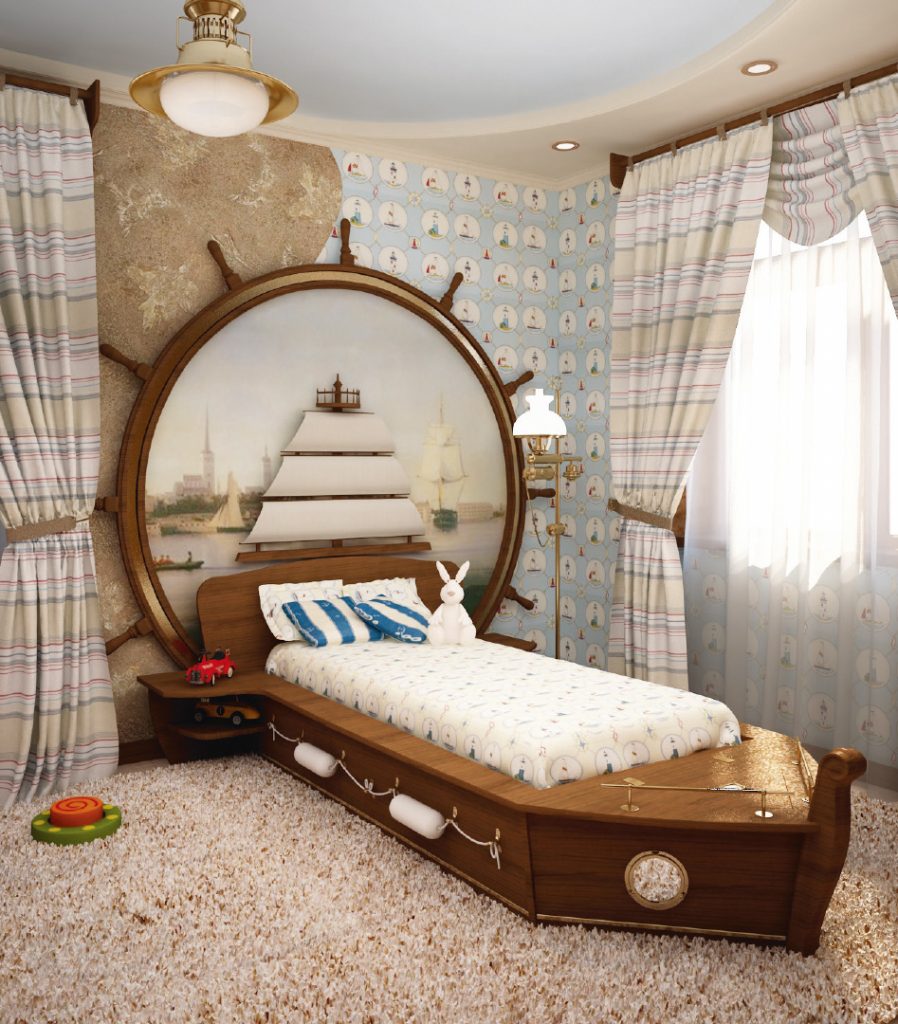 In the second project, the Calafuria boat-bed with the parchment sail headboard is combined with a custom-made panel in the shape of a helm wheel with hand-painted interior decoration.
On the front side of the room, a corner wardrobe with a bridge bookcase has been designed, and, in the play area, there is a treasure chest bench and storage unit. The warm and cosy Natural Mahogany Finish recalls the ships of great explorers.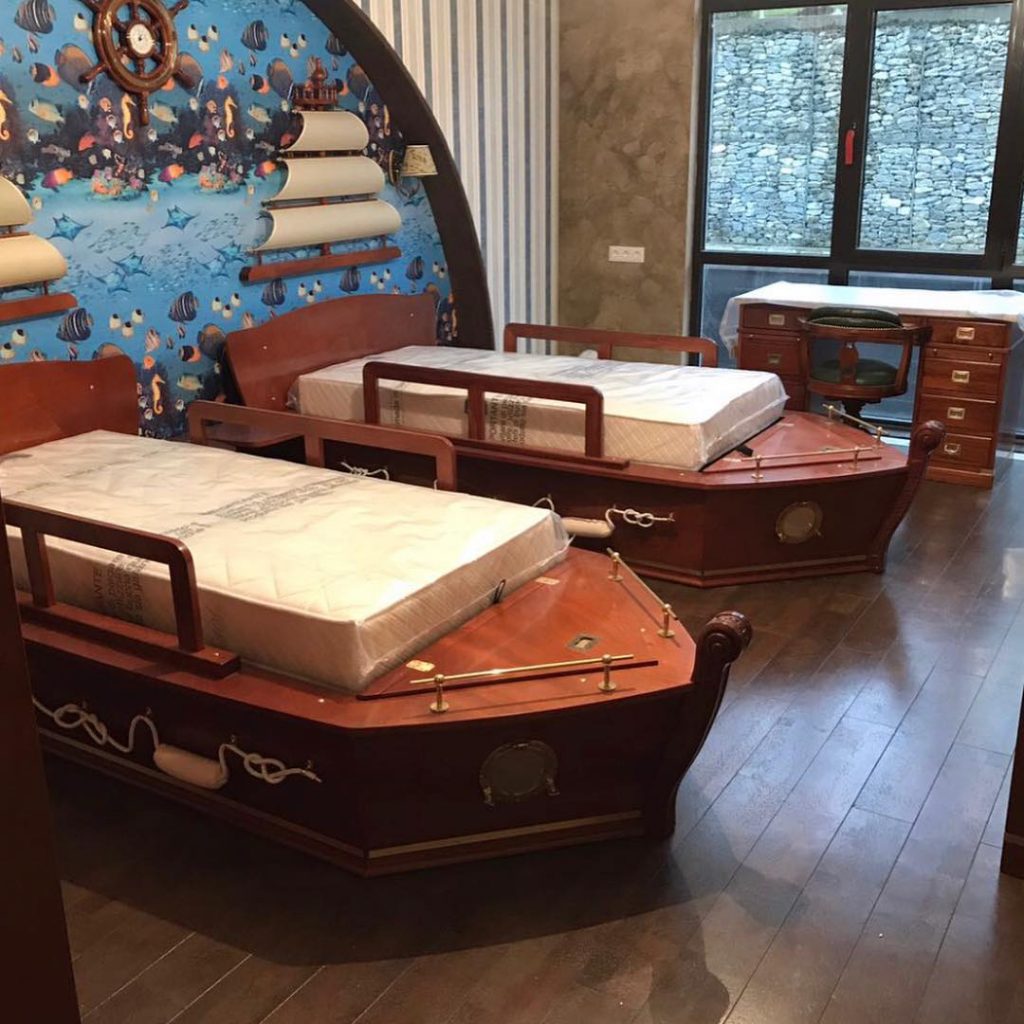 Finally, the last project we want to show you has been designed for the bedroom of two cheerful brothers. The two boat-beds seem to navigate literally among coral reefs and tropical fish thanks to a niche decorated with a brightly coloured trompe-l'oeil effect. On the opposite side, the helm-shaped Arkata bookcase houses a TV cabinet with drawers and portholes.
Keep following our blog and Caroti's social media profiles for plenty of new design inspirations for young children and teens.