New ways of life, placing clean eating, fitness and relaxation at the centre of our attention, have positive effects on our health and well-being, with home interior design playing an important role. Inspired by this living philosophy, Caroti has developed a large open space living area with modular kitchen, island bench top, dining table and living area with corner lounge and TV stand.
Kitchen "all-you-can-imagine"!
The kitchen/dining area has become the most popular space for shared time: a room with a large table satisfies the needs of the entire family community as both a workplace and a means of communication at any time of the day.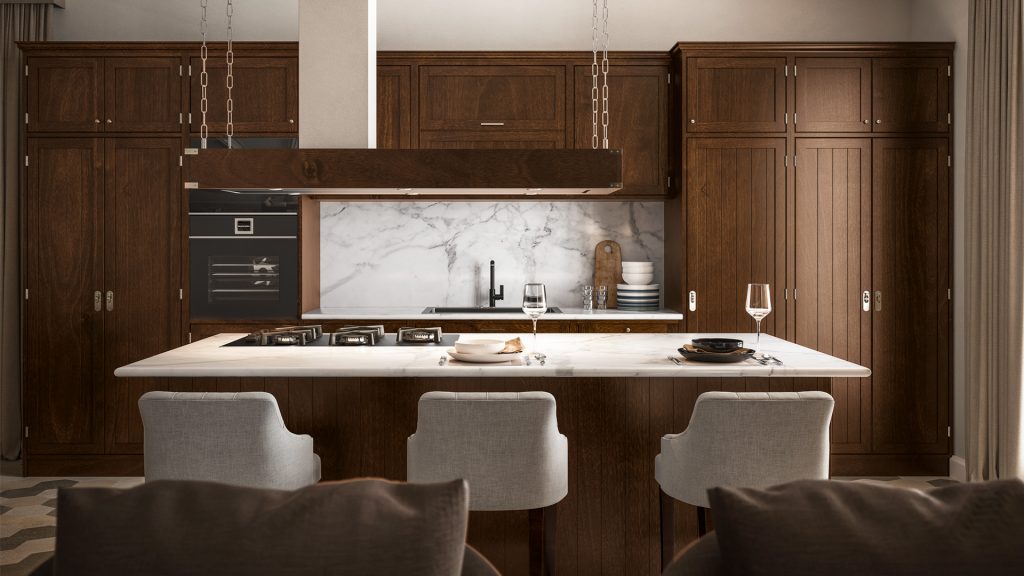 The choice of an extendable table is essential: the Dolcevita model, available in both a fixed and extendable version, up to 250 cm with hidden extension mechanism, is easy to use and made entirely of wood, with details in a brass or satin nickel finish.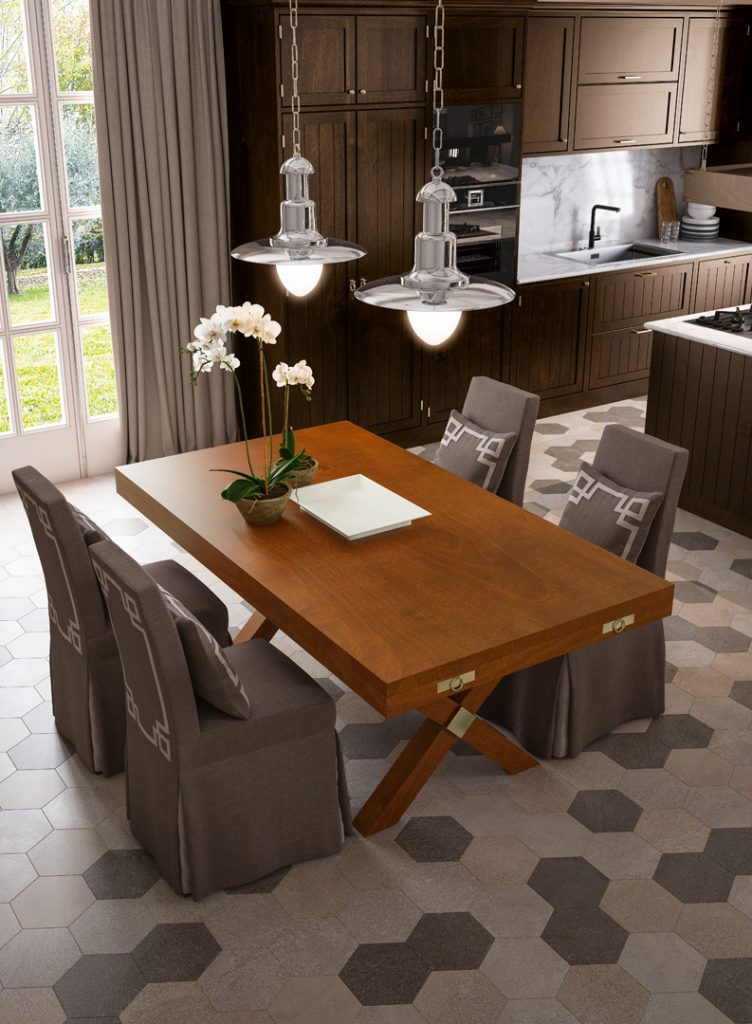 Caroti pairs them with elegant Portofino habillè chairs in fabric, which offer a touch of sophistication and exclusivity to the dining area.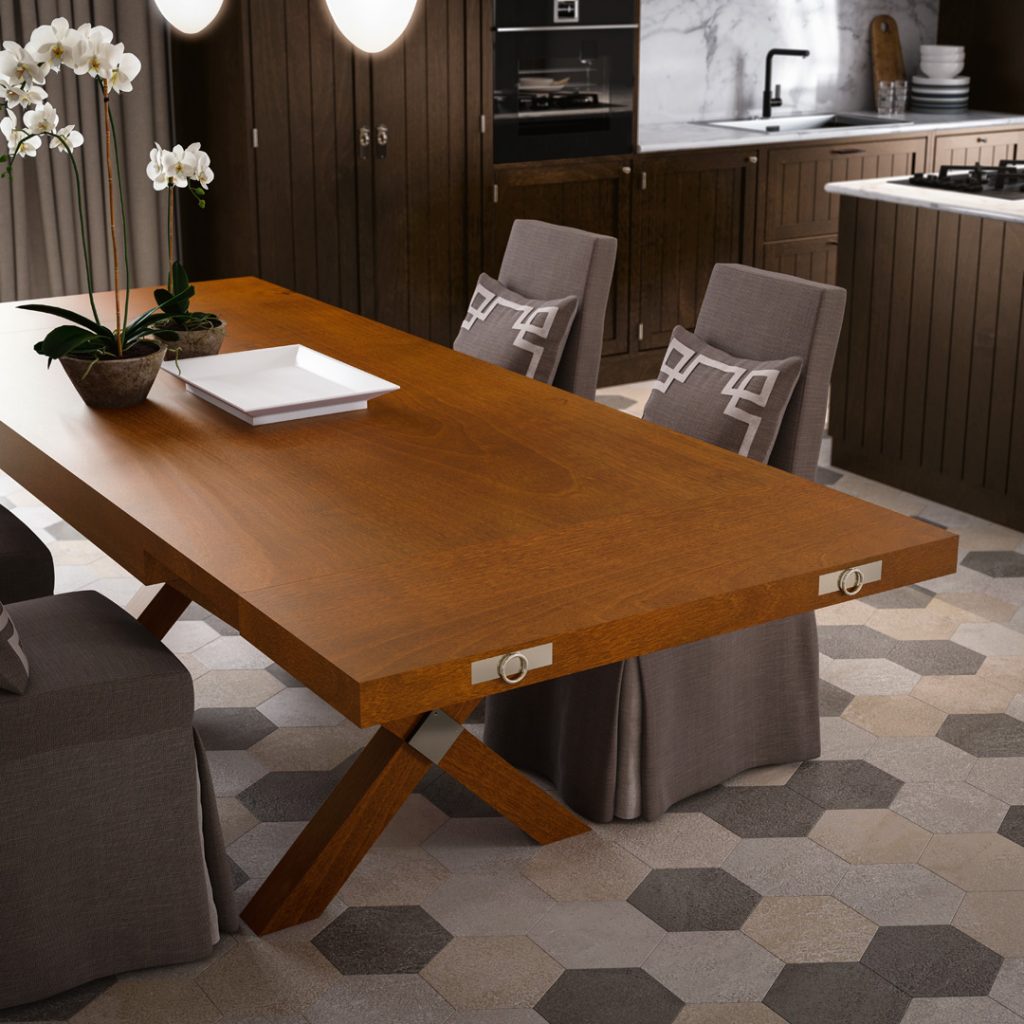 The Riviera island countertop can be equipped with a cooktop and other built-in appliances: made entirely to size, the top with rear overhang becomes an additional resting surface, with stools to encourage conversation and facilitate quick meals.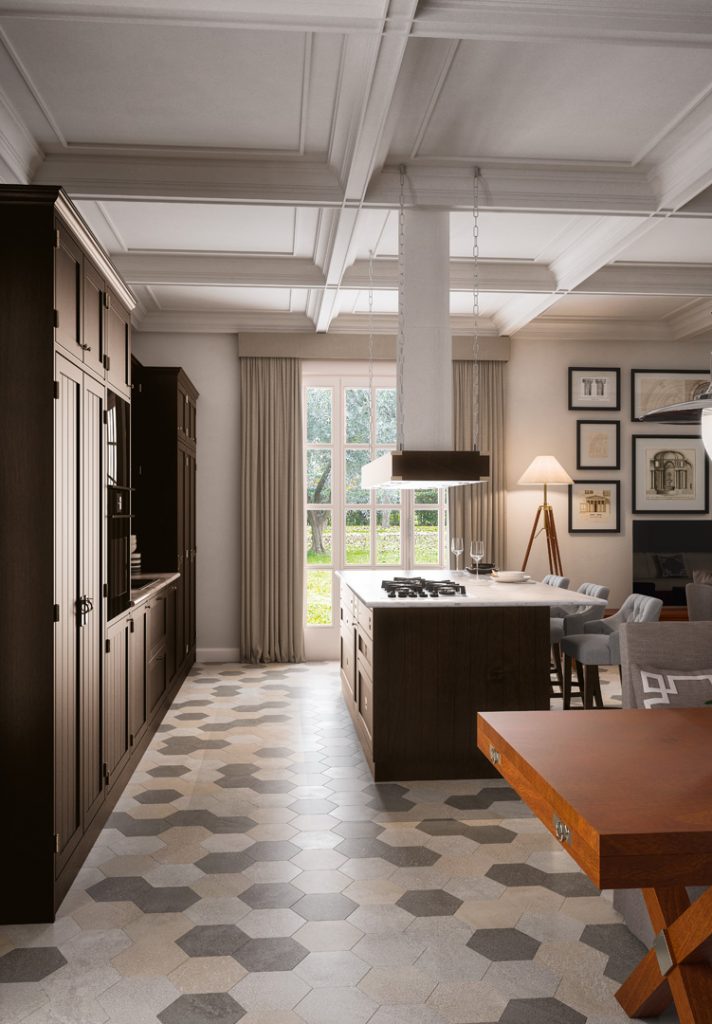 Open space kitchen
In spite of ever-present connectivity and increasingly popular smart home devices, the living area remains a welcoming, pleasant environment: the more our world is digitalised, the more we desire something real and authentic. And so the tendency to select solid wood products, whose natural veining enriches the living area with an enveloping texture, is once more confirmed.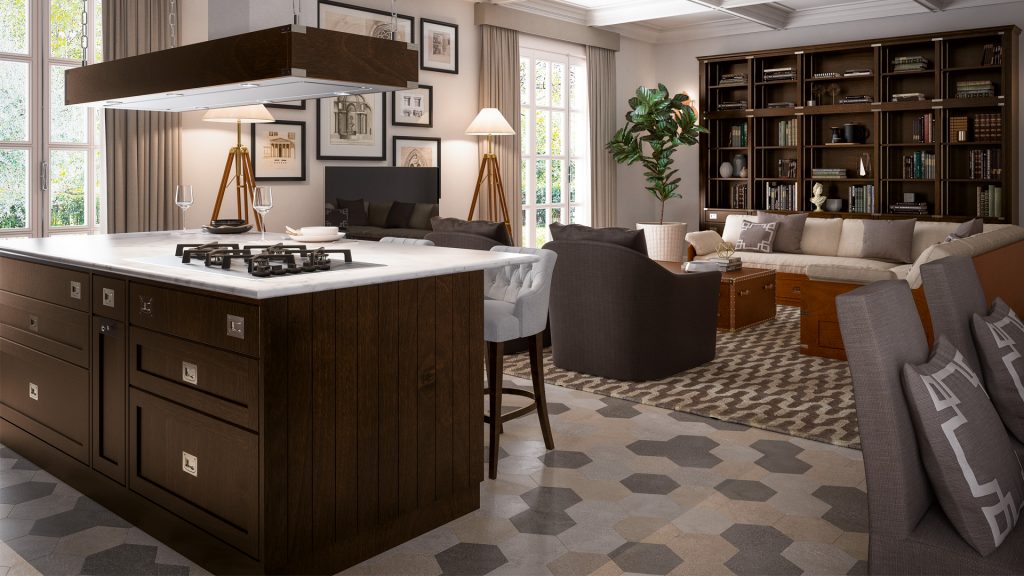 One example are the solid wood doors with a slatted effect and combined Moka and Natural Mahogany finish: these two shades of brown are both intense and warm, forming an eclectic duo, made even more exclusive and sophisticated by the accessories in a satin nickel finish.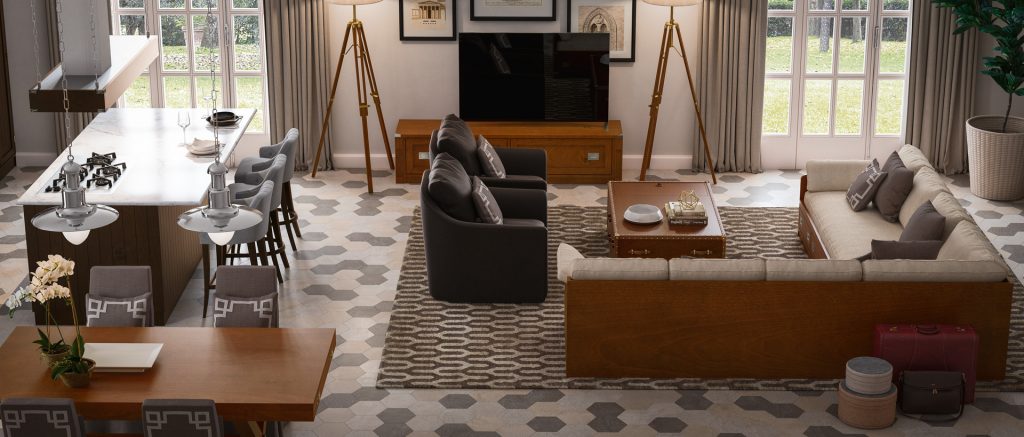 The community zone style is characterised by modern, yet nonetheless timeless and ageless furnishings, where vintage contaminations celebrate the past, revisiting old traditions and recreating history for contemporary-style living.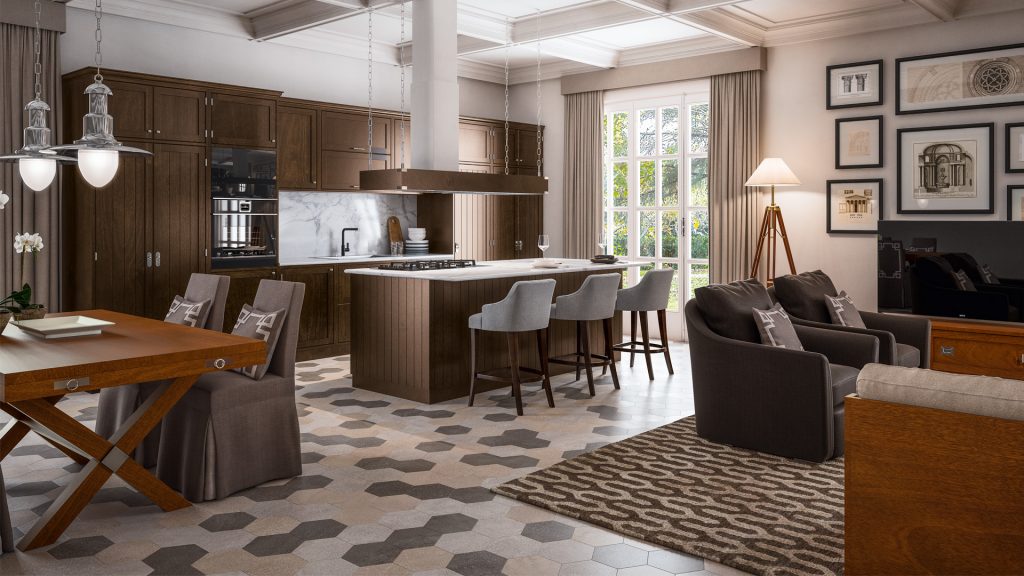 The modular Riviera kitchen perfectly encompasses this concept: the elegant design featuring a classic style is articulated in standard 60 and 90 cm modules, arranged in such a way as to house built-in appliances (fridge, wine rack, oven, coffee machine) and different sized sinks with 1 or 2 bowls. Wall units with flap opening and deep pan baskets with soft-stop system are also available, with the possibility to personalise the top finish.
Discover the entire range of Caroti kitchen and dining solutions and request the consulting services of our technical department to develop personalised, custom-made solutions.