Pastel colors, stripes and lots of imagination will shape the furniture design to take the little ones in a magical kingdom. Discover with us how to play with creativity and the modularity of Caroti furniture to create a fun and cheerful kids bedroom.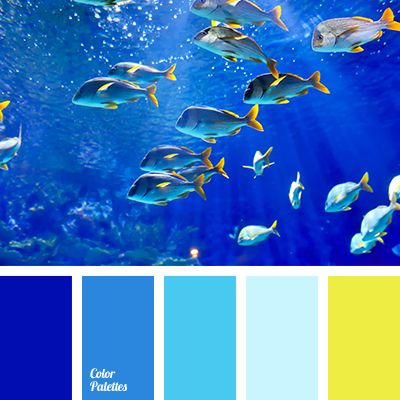 A DIVE IN THE OCEAN
Imagine taking a dip in the coral reef with its crystal clear water and swimming among shoals of colorful fish. Now open your eyes and literally paint the room and furniture in pastel tones, as in this customized proposal for the kids bedroom made with a lively and playful multi colored combination: white, ocean blue and canary yellow along with the lines as in the flags of the naval alphabet.
Also the director's chair and the lighting set with fabric lampshades are personalized with ad hoc colors to complete the total look of the room.
A RUDDER BECOMING A BRIDGE LIBRARY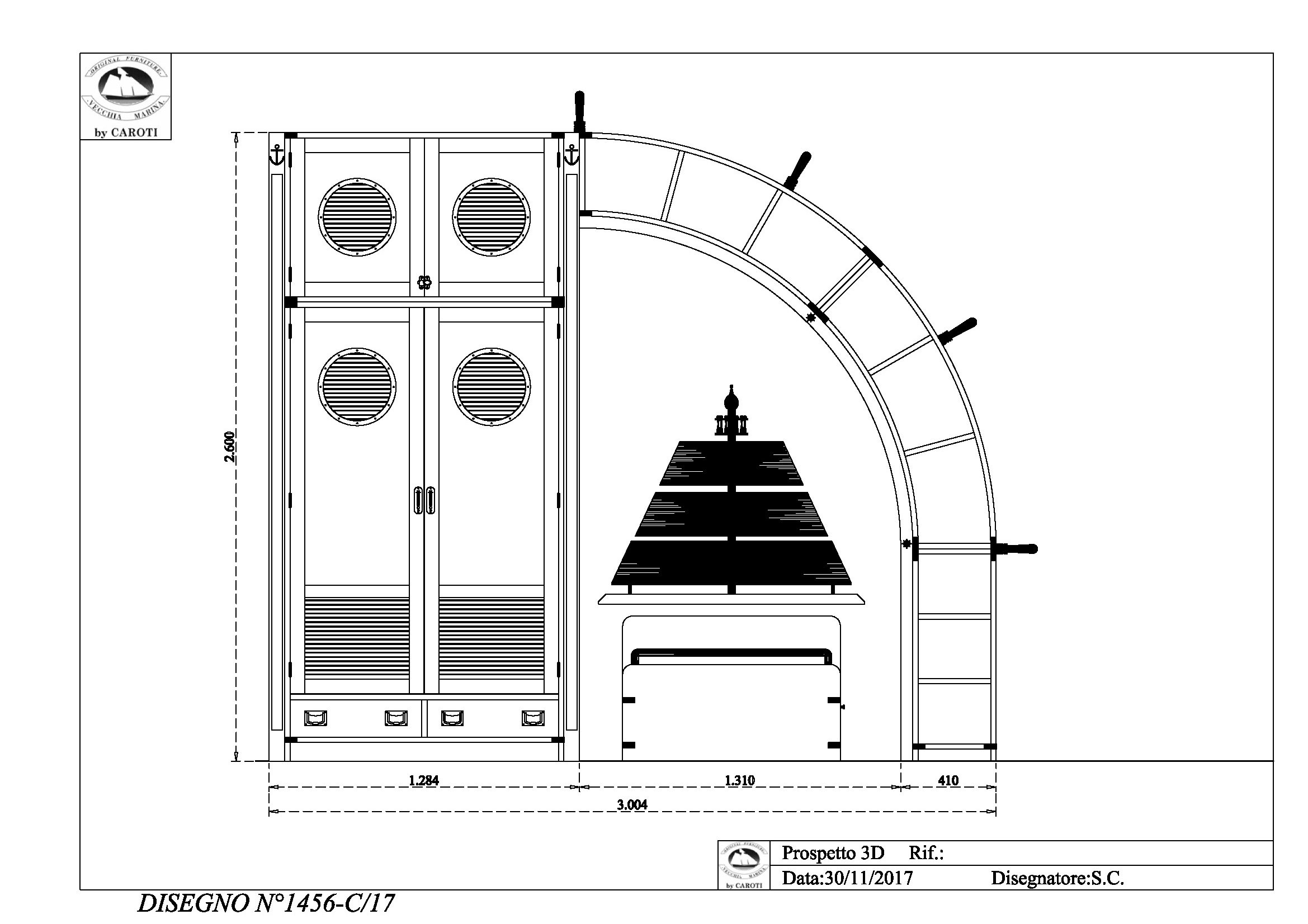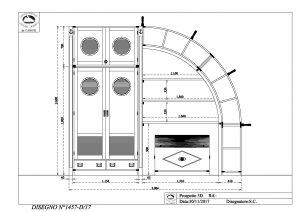 The Demì Arkata wardrobe combines the design of an open bookcase with the shape of a rudder and the functionality of a modular wardrobe. This bridge wardrobe allows different and original composition solutions for the kids bedroom as it can accommodate a single bed, a desk or a TV stand. Alternatively, this space can be used to place shelves and furniture containers: in this sketch, for example, we have placed a chest opening like a treasure chest to hide all the fortune of your child!
AT FULL SAIL WITH PIRATES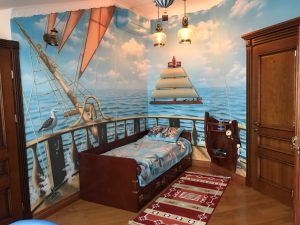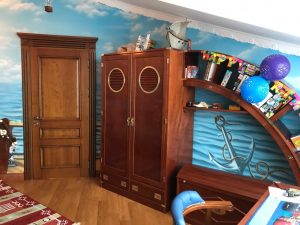 Would you like to experience the feeling of being on board a pirate ship? Then choose the bunk with Sail headboard and the bow console and paint the balustrade of a bridge that stands out on the horizon on the kids bedroom walls. The Natural Mahogany finish will give you the warmth of a sunset over the sea and the dreams of the little ones will be like cradled by the waves.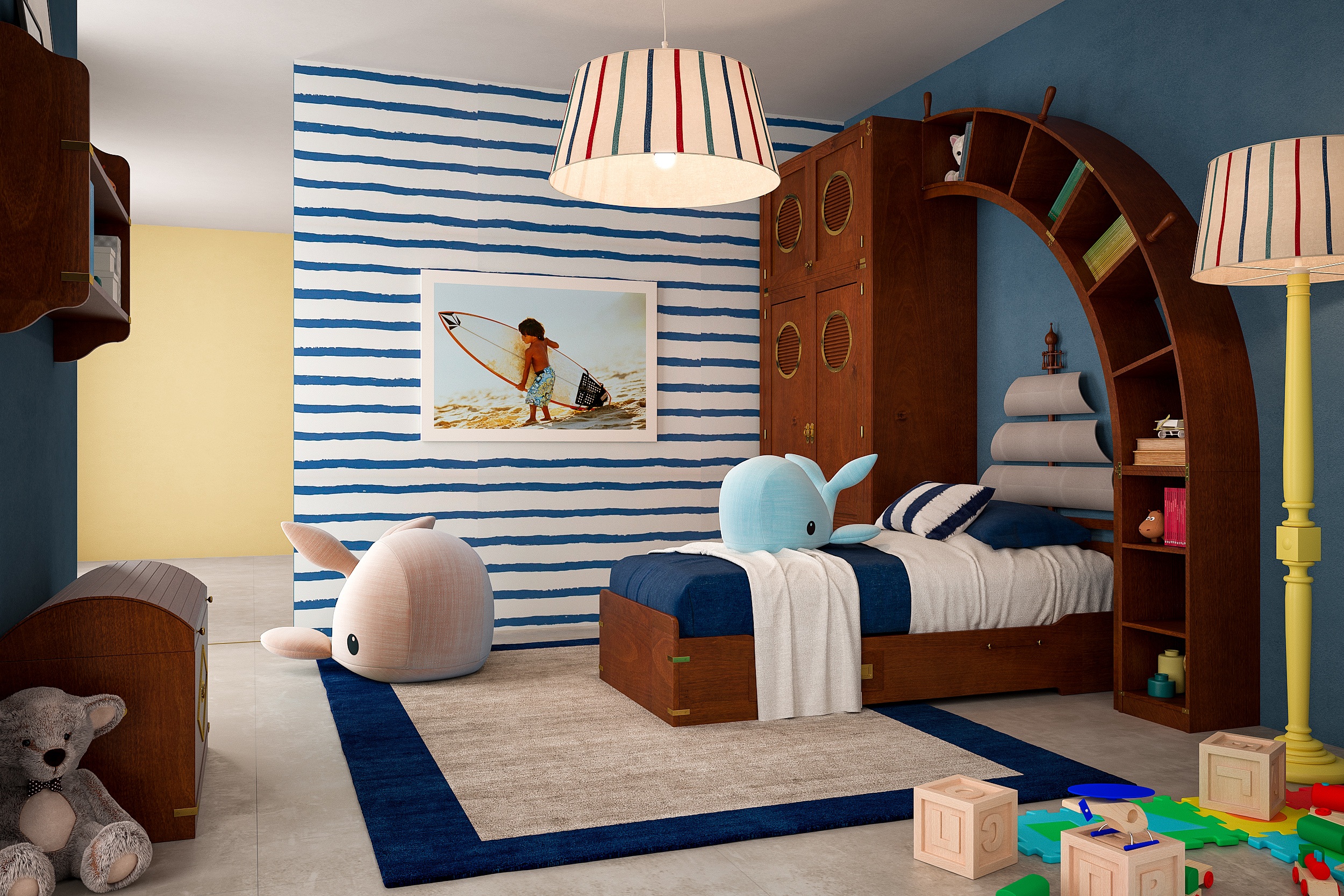 3 ways to design a kids bedroom with the Demì Arkata bridge wardrobe and the bunk bed with Sail headboard in different finishes and compositional solutions, all customizable according to the needs of your home and your kid's wishes. Caroti offers a wide range of RAL lacquers at the SAME PRICE of the Patinated Lacquered finish. Even more reason to dare and have fun.
Contact us to receive more information from our consultants.