In recent years interior design perspective has changed: from an iconic approach to an intimate one. In home furnishing it means the revitalization of fitted wardrobes.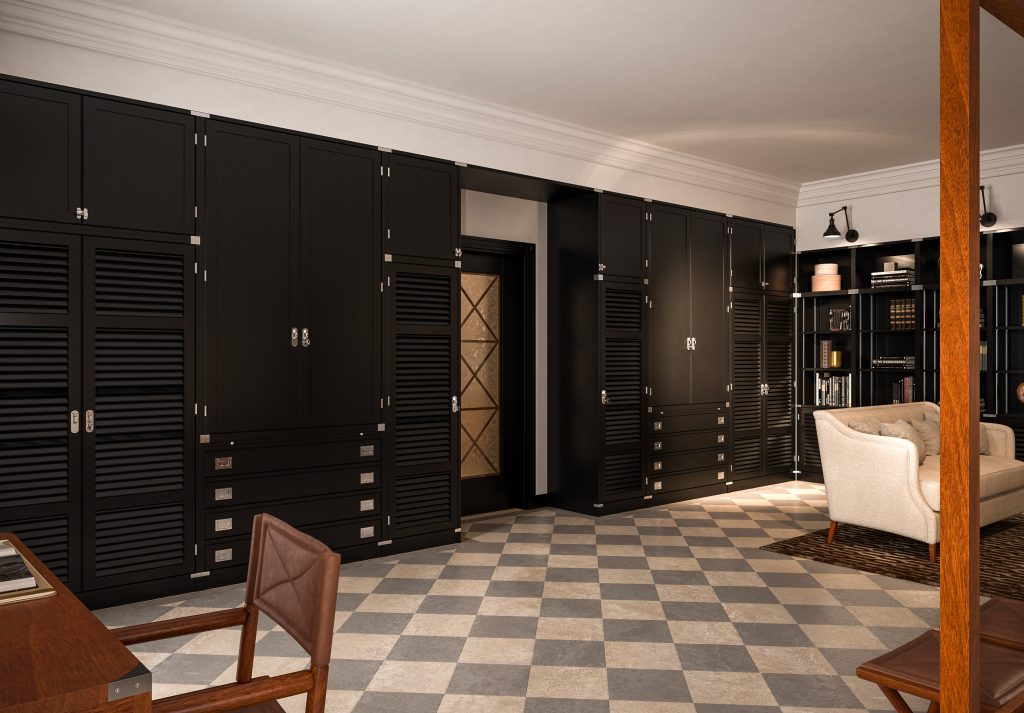 From a strong and charismatic design where home have to adapt to the piece of furniture to allow him to give their best, interior designs moved to a more humane and flexible approach, characterized by customization and mobile programs to make every housing project unique and original, sewn on to the customer as a tailored suit.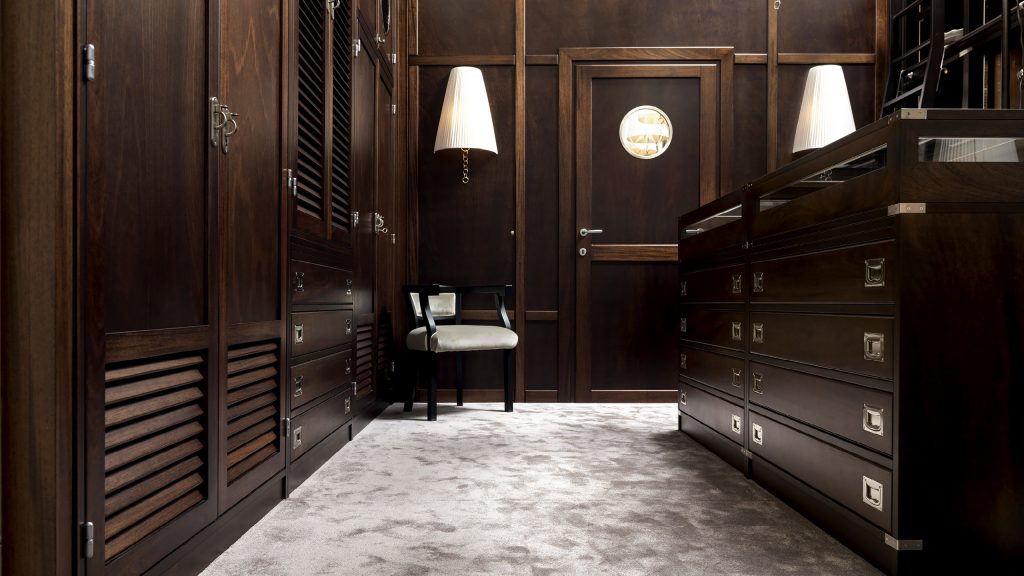 Caroti has therefore invested heavily on the advantage of being a handicraft production allowing each client to have customized and tailored projects, such as this double bedroom with patinated lacquered finish.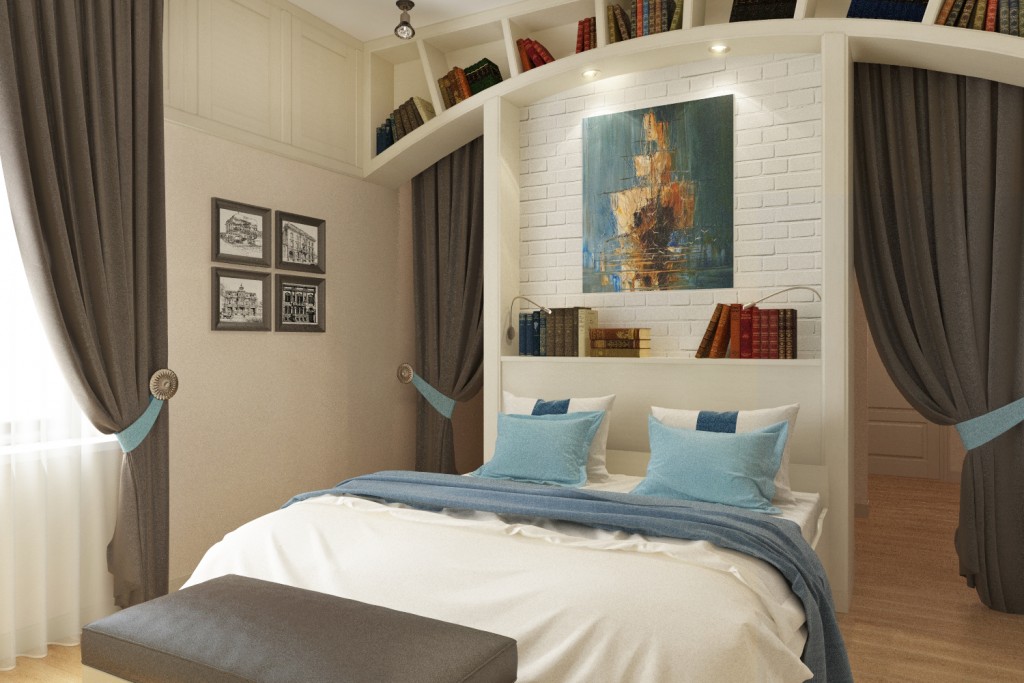 The project includes a double-sided cabinet with the function of a dividing wall with two door passages: from the external side of the room you can access the wardrobe with hinged doors, from the inside we find a decorated wall that acts as a headboard to the double bed. To overcome the lack of space for the side tables, it was decided to create the headboard embedded in the niche of the piece of furniture: a shelf replaces the bedside tables and an arched bookcase occupies the entire width of the room.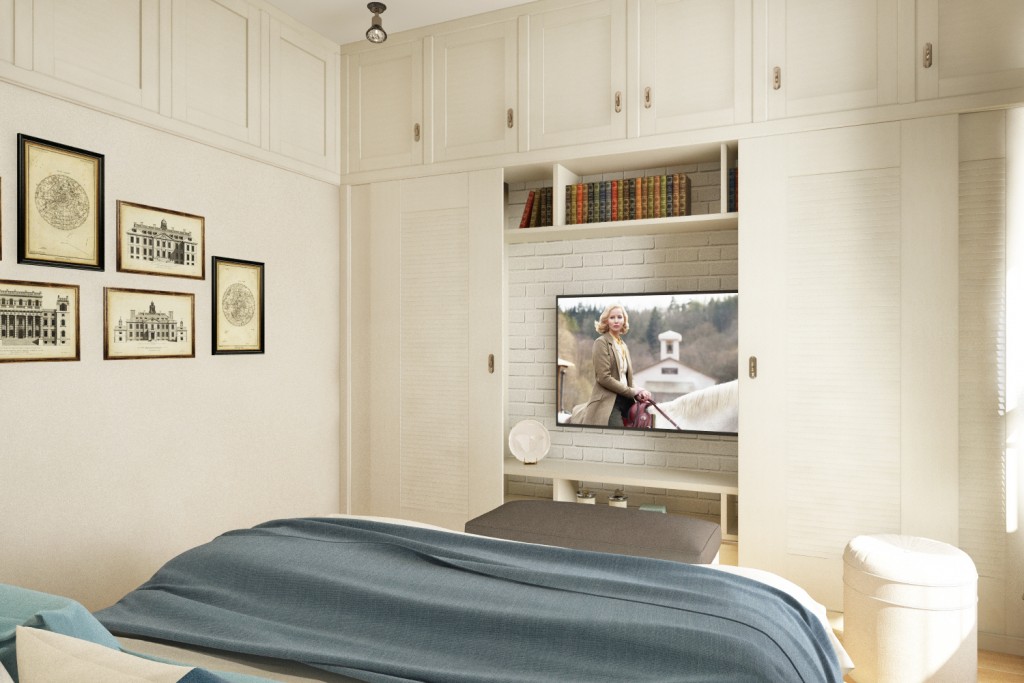 On the other side it was designed a second fitted wardrobe with 3 sliding doors that hide the bookcase in the center and a TV-holder, while on the sides gives access to a linear walk-in closet, equipped with shelves, drawers and hanging ranks.

How to personalize your fitted wardrobes
Patinated Lacquered Finish.

Natural Mahogany Finish.

Fitted wardrobe with niche, Classic Mahogany finish.

Fitted wardrobe with door way, Black Mahogany Finish.

Fitted Wardrobes with boiserie, Moka Mahogany Finish.
Caroti has a solution for everyone. Do not hesitate to contact our technical department for a free, no-obligation quote, or come and visit us in our showroom.