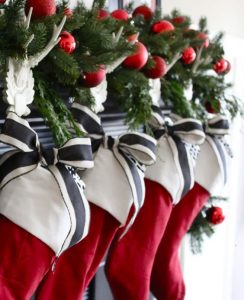 Even your home is gettings ready for the holidays and if you haven't found the perfect Christmas decor yet, don't miss our suggestions. You can choose to tell the tradition in a contemporary way, or get out of the box with trendy colors, until you get the unmistakable Scandinavian style. Just 2 simple rules are enough to create a suggestive and welcoming atmosphere that won't go unnoticed: showing off original decorative elements and taking care of the details. Whatever style you have in mind, choose it with us.
#newTRADITIONAL #mood
How can one remain faithful to tradition without giving up a contemporary and captivating style? Autumn comes to help us with a palette of warm nuances such as hazelnut, turtledove, brown, dark brown and anthracite gray, perfect to highlight red and green. These tones enhance the decor in a harmonious way, as in the Riviera living room by Caroti with a Natural Mahogany finish: the grains of hardwood create the perfect backdrop for a sophisticated mise en place where the traditional gold meets geometric patterns in art deco style.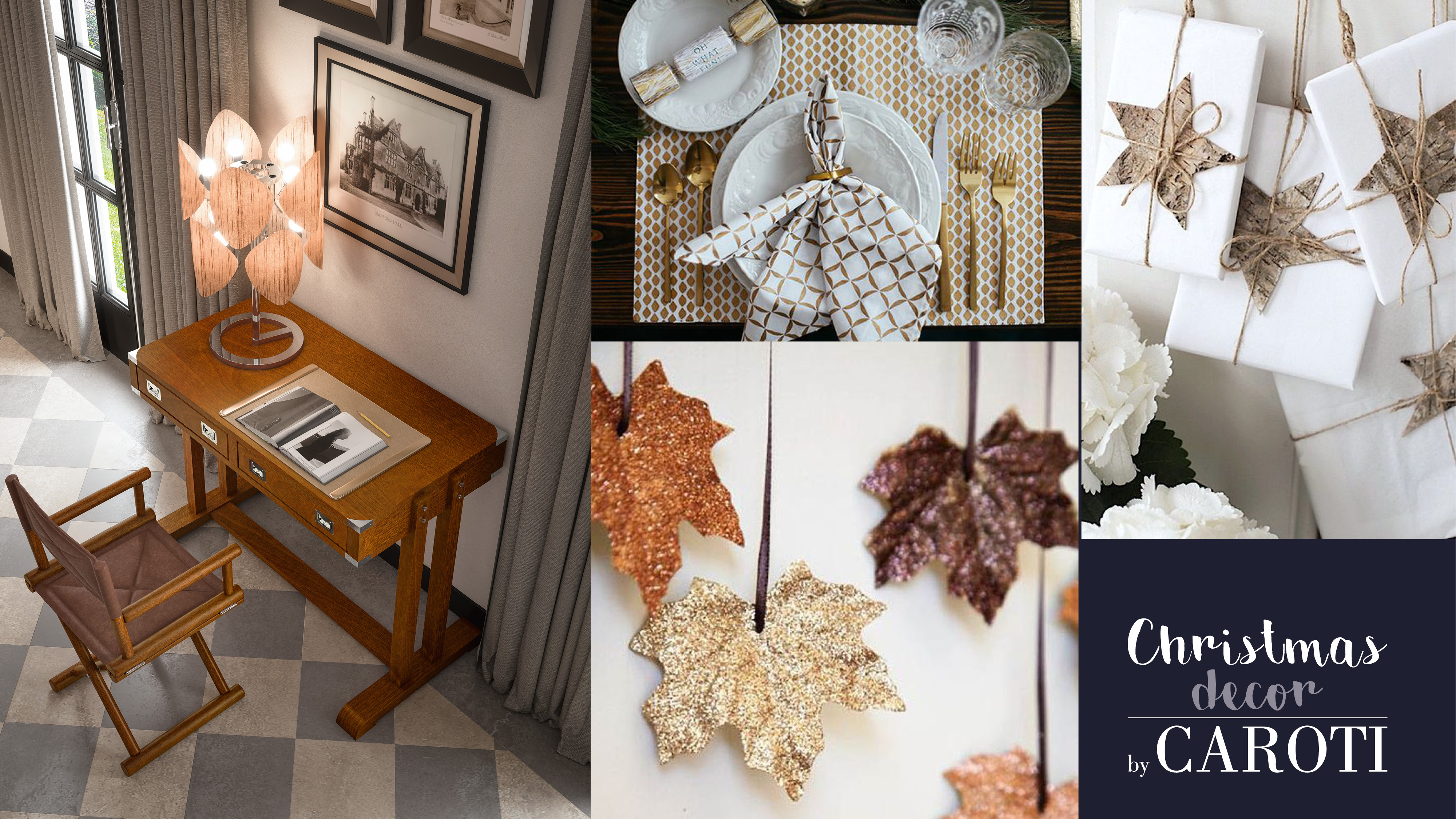 If you prefer a more informal and relaxed approach, you can play to forget that the house has walls and bring nature inside it, like in a homemade picnic: a tartan blanket, felt decorations, checkered tableware in country chic style, colored pine (possibly glitter), fir branches, bark, dry leaves and rough wood objects.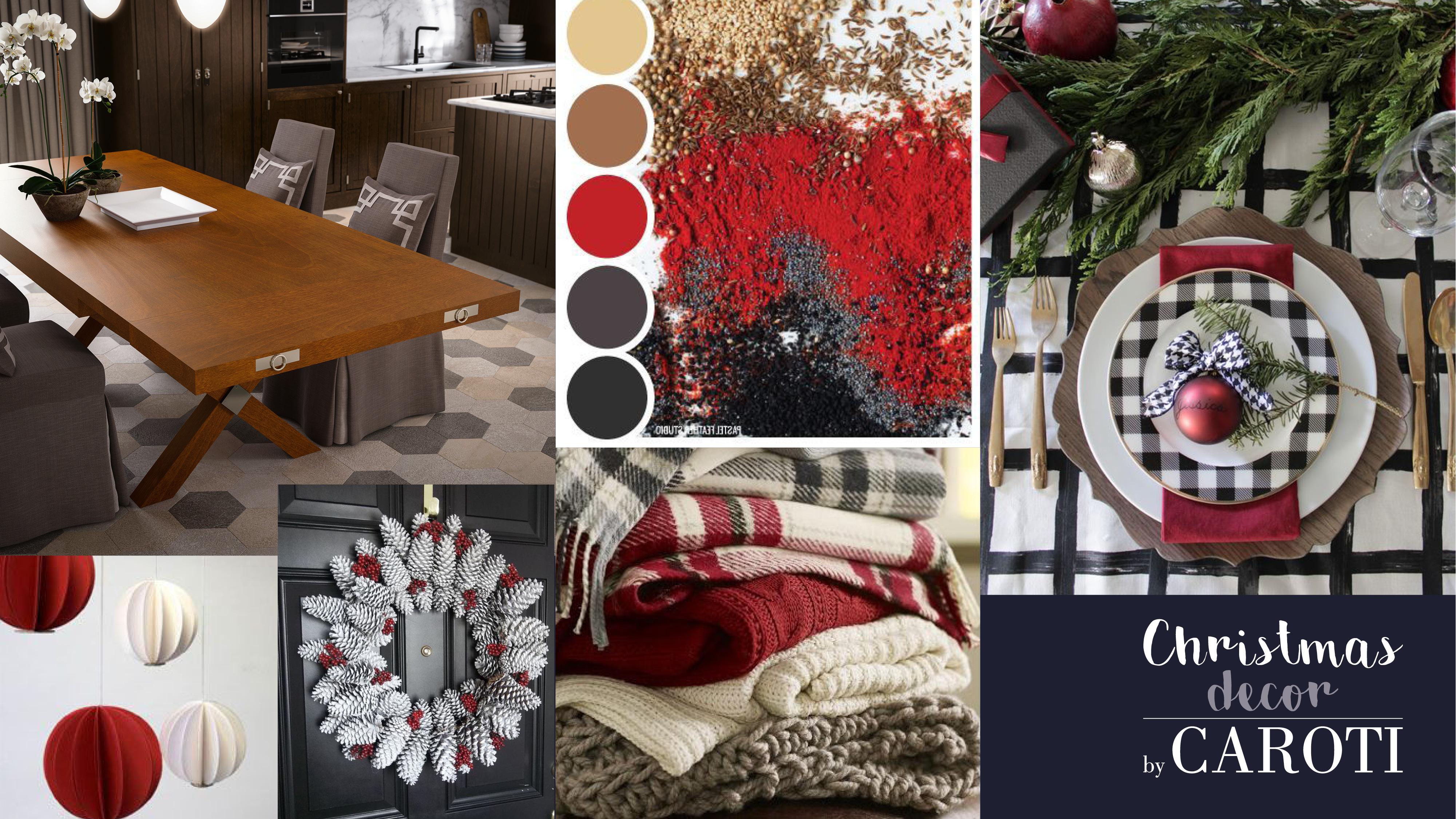 #BONTON #mood
Even the interior design has its perfect cocktail dress: black & white furniture and furniture accessories in gray scaling. A discreet elegance that is not too much influenced by trends, obtained in our interior design projects thanks to the combined Mogano Black and Patinated Lacquered finishes with accessories in satin nickel.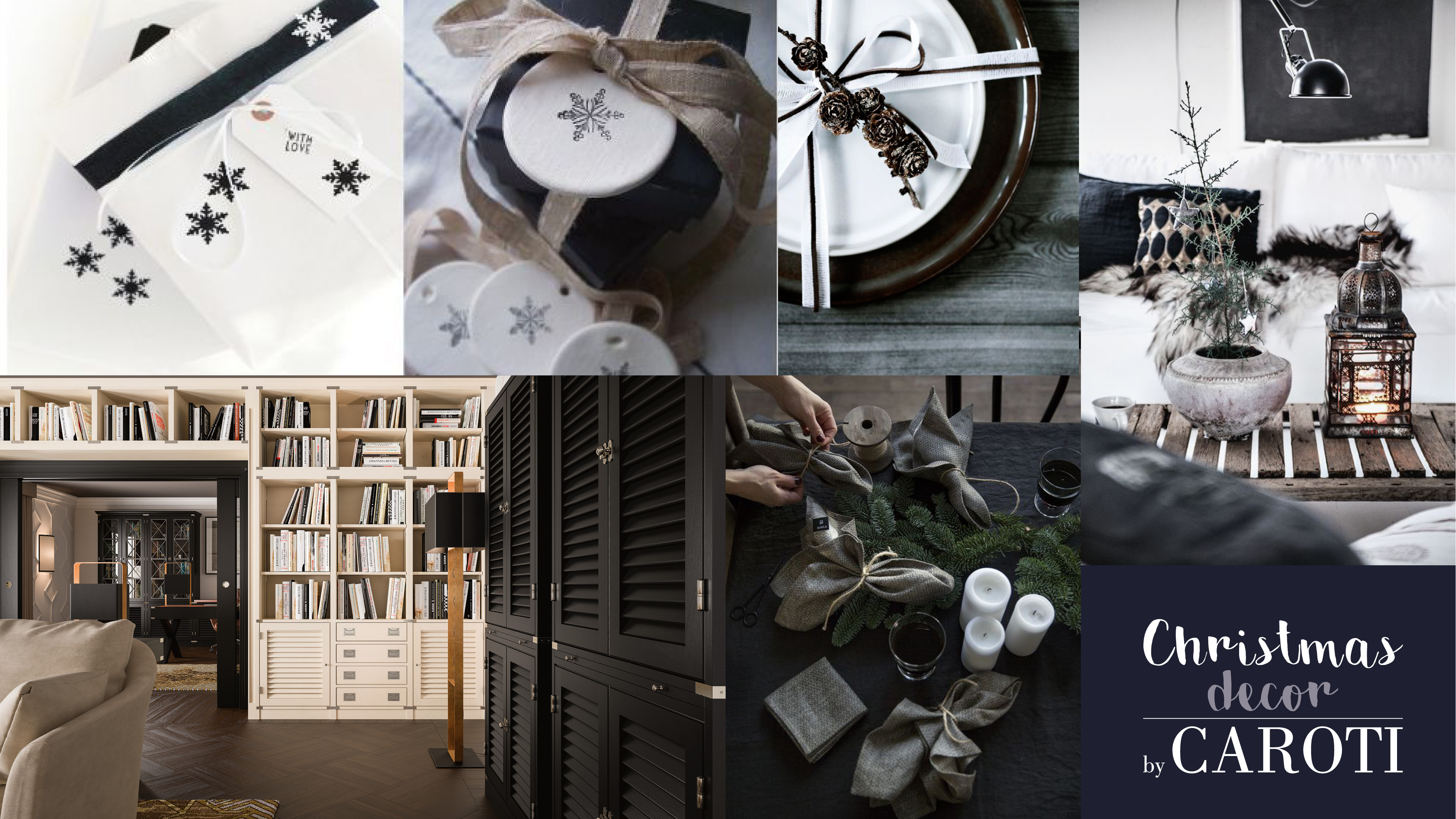 This philosophy of life, before that of furniture, shall be here during the Christmas season: red and green are strictly forbidden, except for the ginger cookies and many lighted candles, which give a touch of warmth to the space studded with stylized snowflakes and minimalist decorations.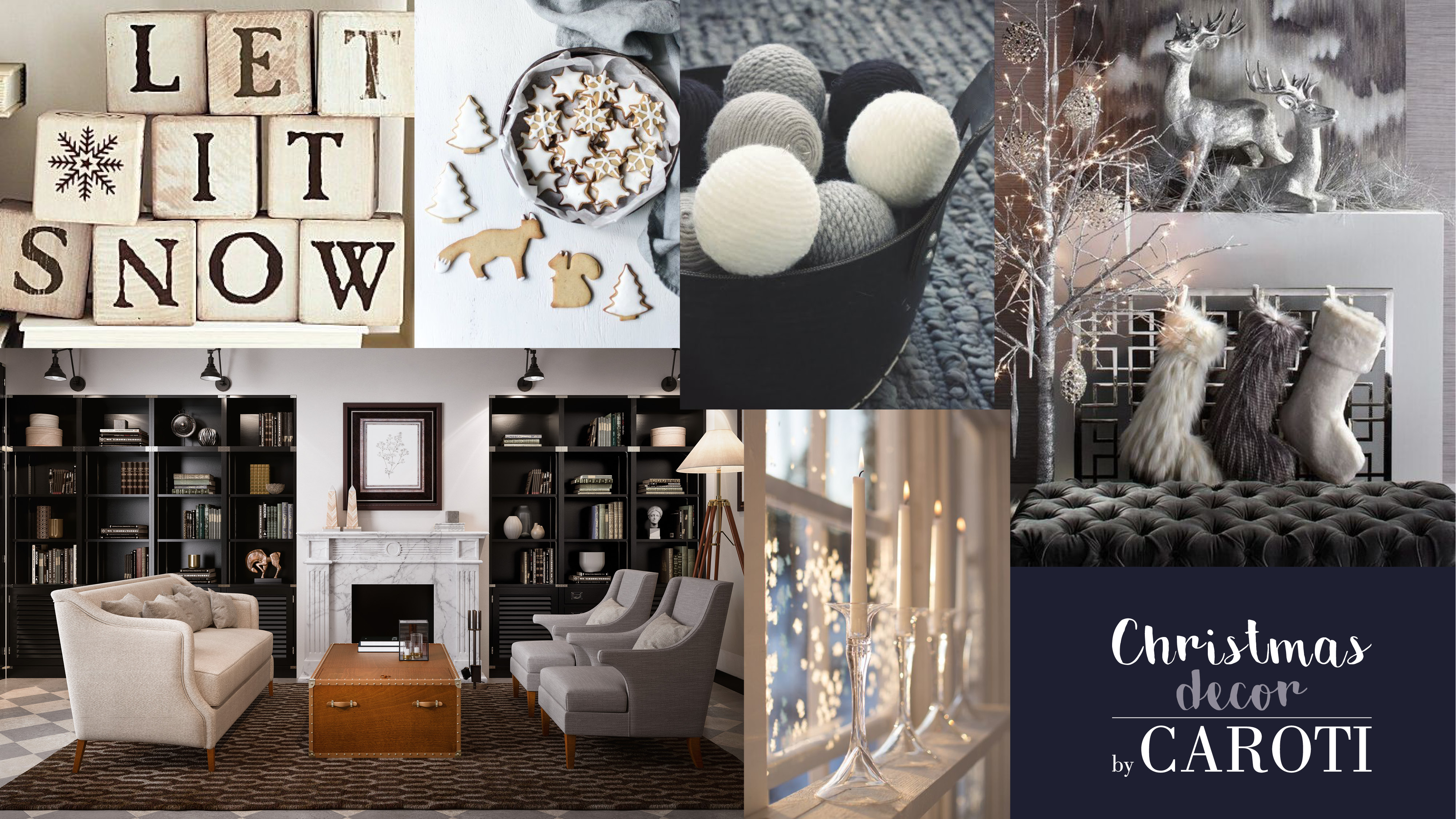 #GLAM#DRAMA #mood
Luckily, green and red are not the only colors allowed during this time of the year! For all those who love the daring and out of the ordinary combinations we suggest decorations with intense and entrancing colors that will make your table unique and elegant. The first protagonist is Prussian Blue, a dark blue shade inspired by the combination of the Mogano Moka finish with polished brass accessories: the tableware follows the contrast between warm and cold colors, while the decorations look like an abstract canvas.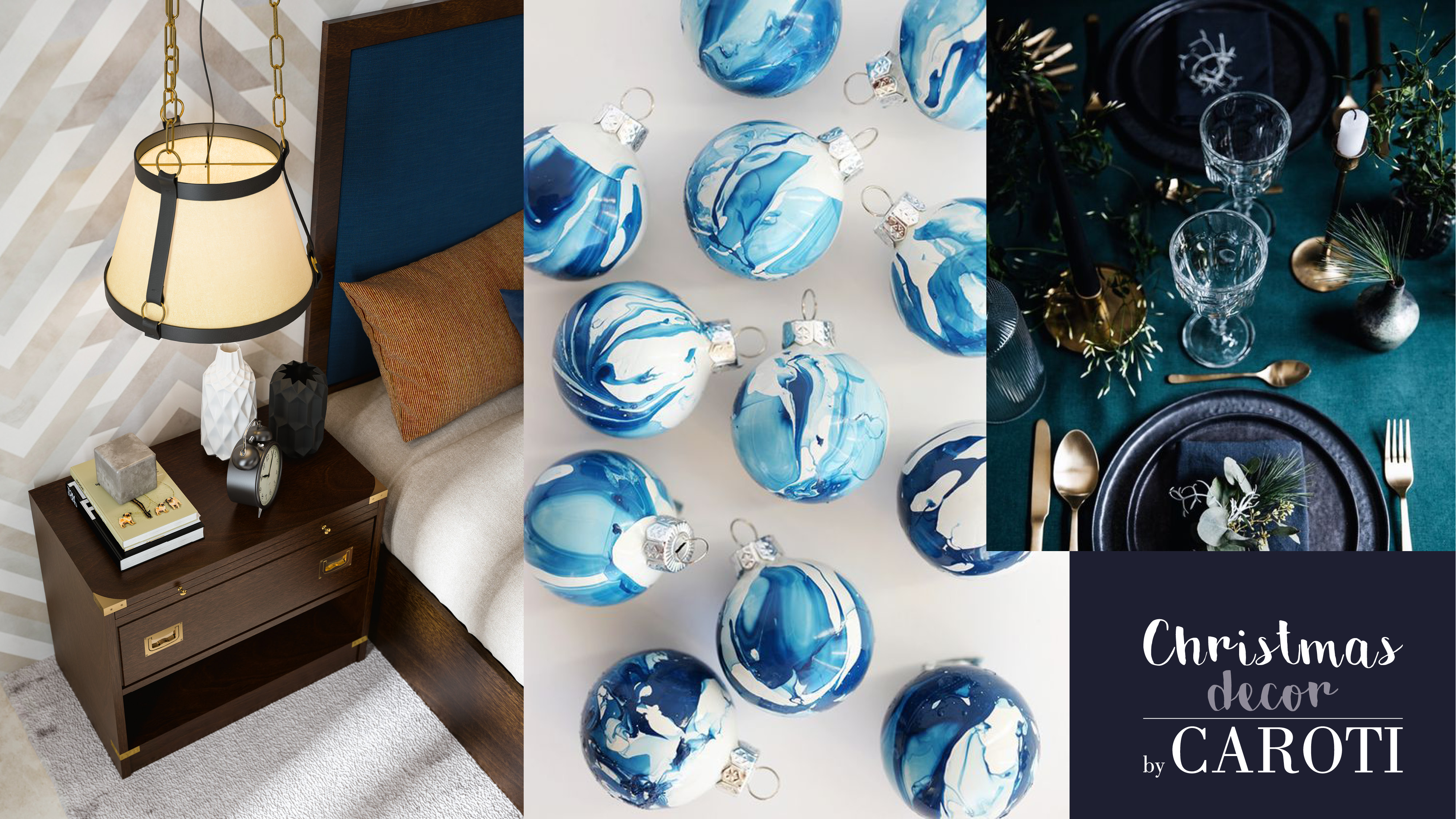 For style purists the must is absolute black, interrupted by green leaves (not necessarily conifers, olive leaves as well are very scenic, and less obvious) with shiny gold and white inserts. The trend towards geometric and polyhedric shapes is still confirmed and can be used to make a garland or lanterns with an extremely modern touch.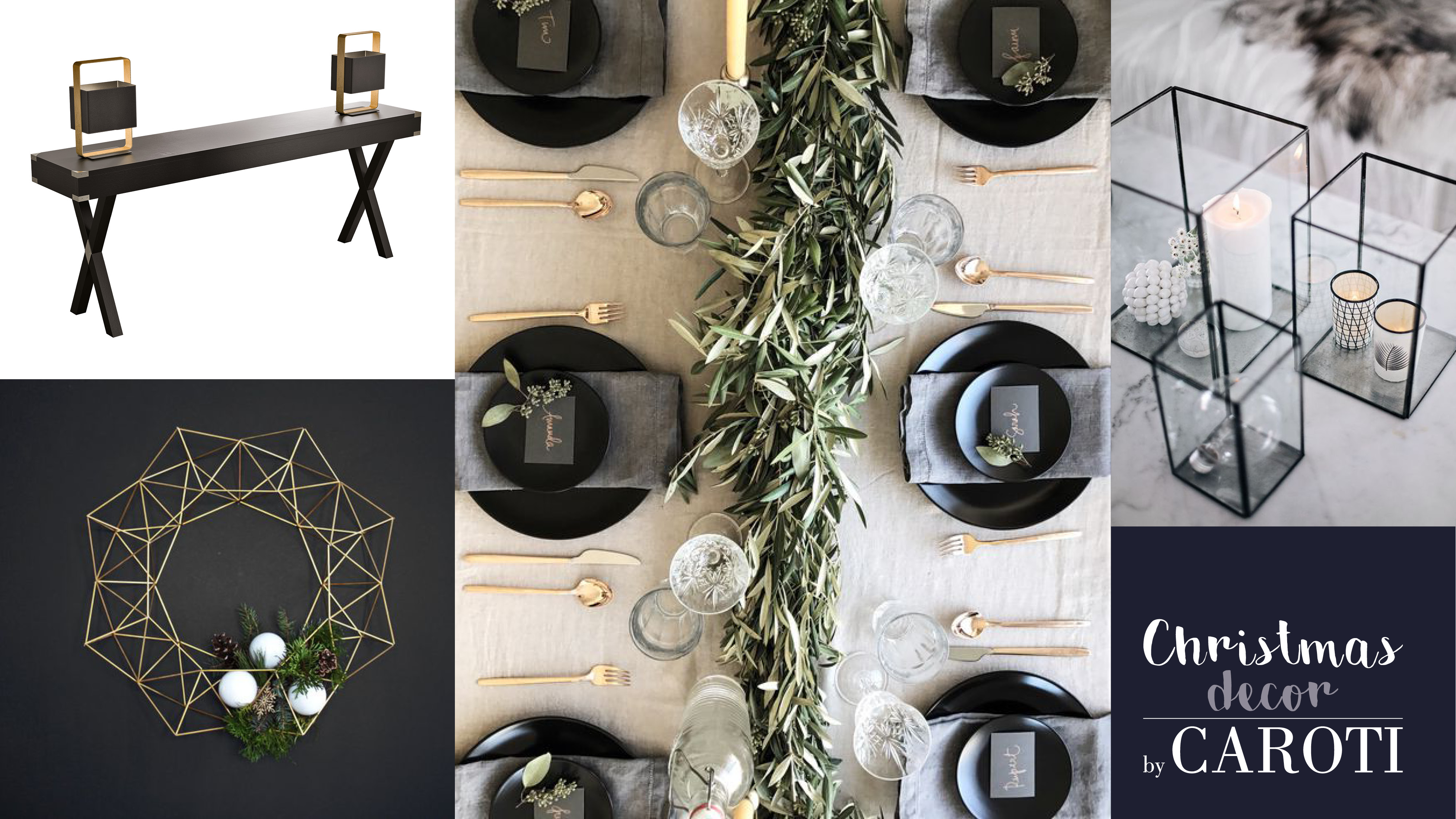 #SCANDINAVIAN #PLAYFUL #mood 
For all of you who love the Scandinavian style, this year you can not miss reindeer, snowflakes, bare branches and a bit of irony. The perfect mise en place for you is a snow-white tablecloth studded with stars (obviously black), pine cones and silver fir branches. Classy touch: a slate serving plate and natural wood underplates.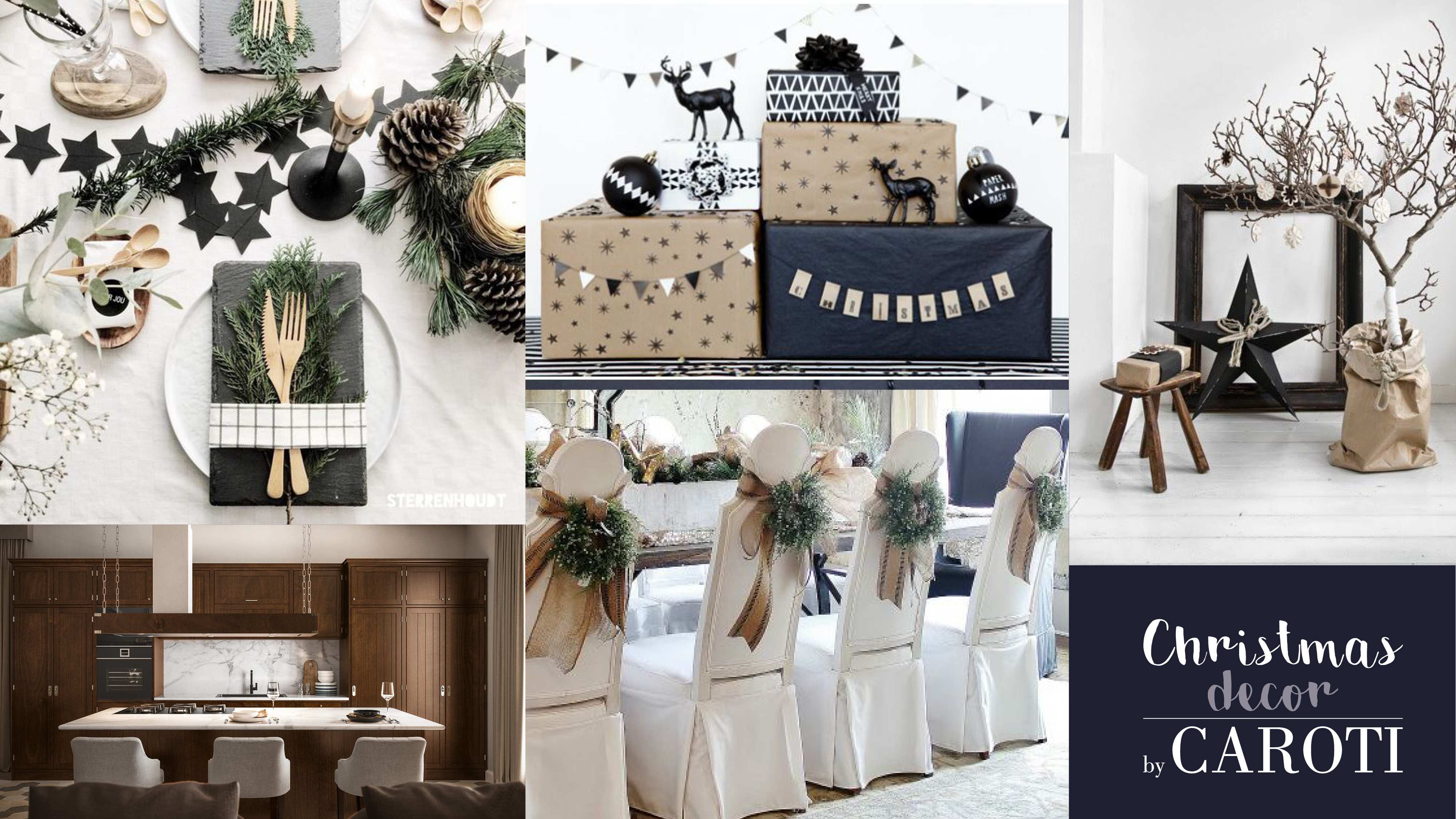 But how would the Scandinavian style be seen by children? Some polished branches are enough to make a tree to hang on the wall, or to compose a bright star or to be braided to compose a garland. Colorful designs, a string of lights and Tiffany-colored hanging ribbons will do the rest. And if you really can't give up the sparkle, you can always decorate your gift socks with sequin and glitter.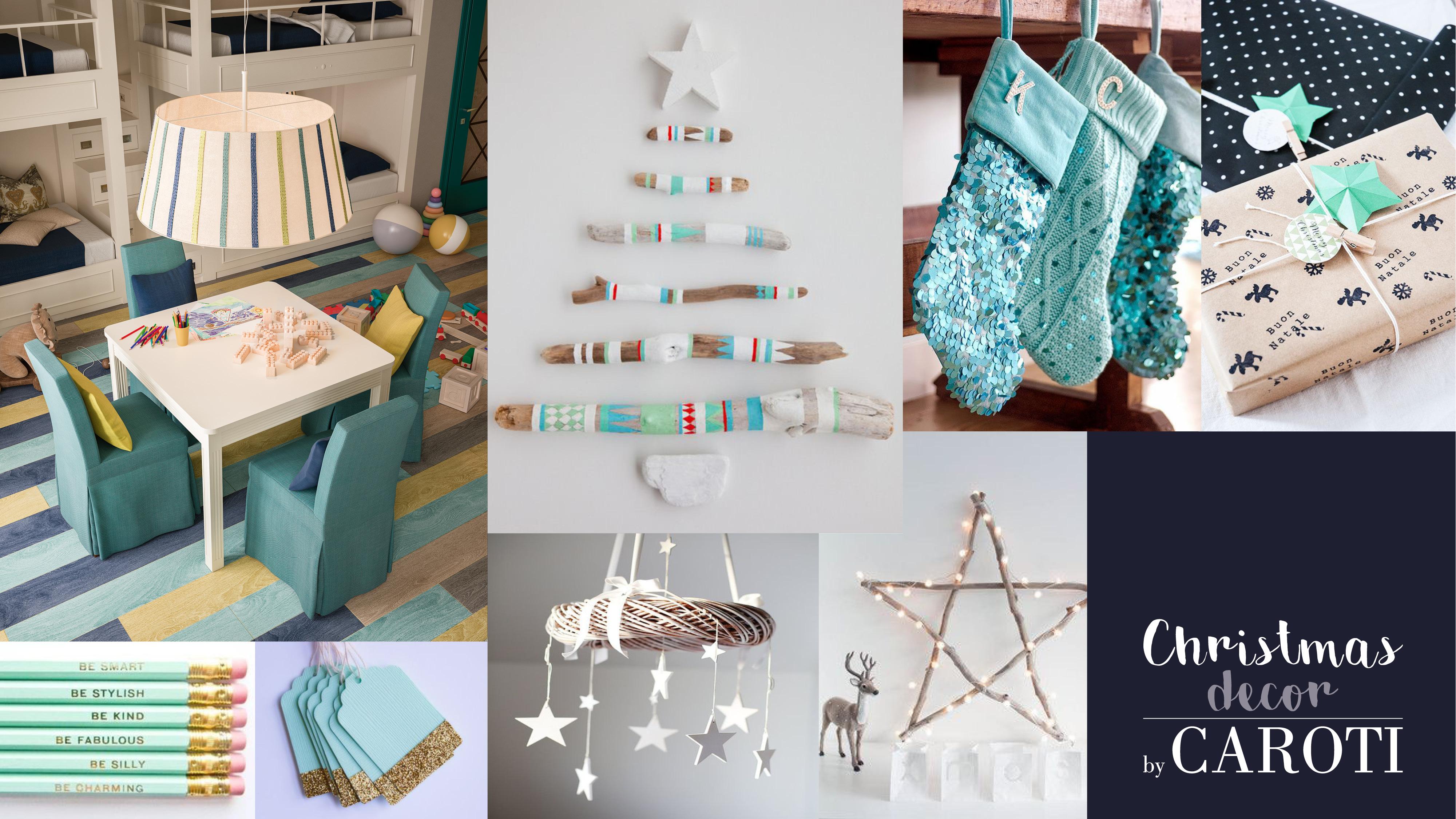 Continue to follow us to discover many other ideas for Christmas decorations that will make your home original and welcoming.