The introduction of new finishes in 2016, Moka Mahogany and Mahogany Black, inspired this kitchen project that plays on the two-color contrast to enhance the clean and minimalist design of the solid doors.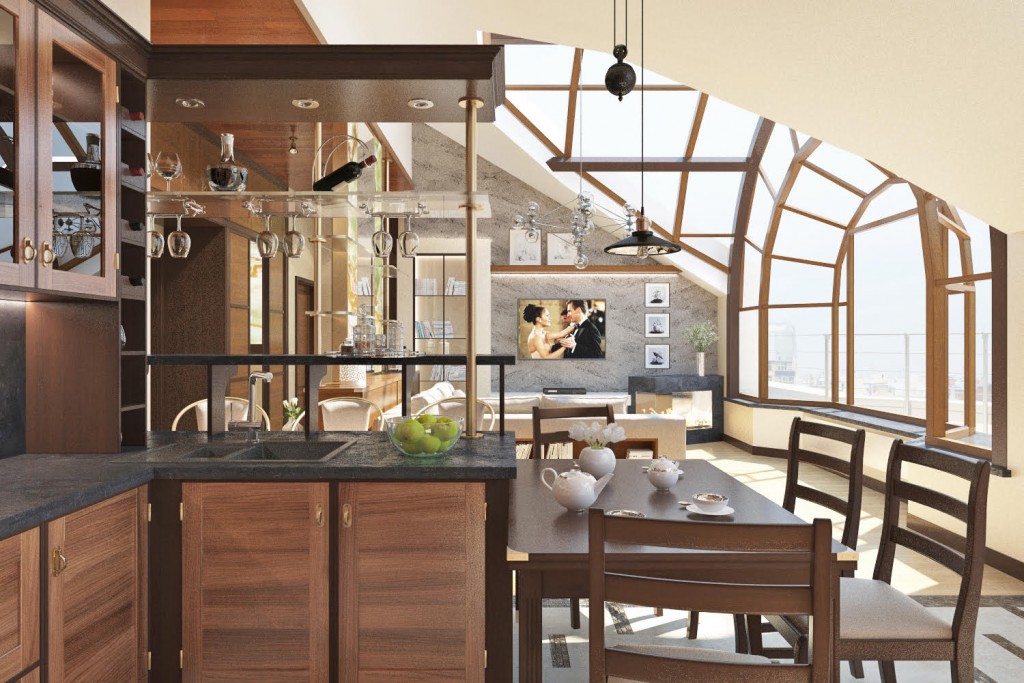 Together with the customers and the interior designer we developed a composition for corner kitchen that would give maximum space to container compartments with shelves and baskets, built-in appliances, cooking area, sink and comfortable and spacious work surfaces. The colors chosen were Natural Mahogany for the doors and Mahogany Moka for structural parts, two warm shades on the hazelnut and coffee tones that enhance the natural grain of solid mahogany.
Being an environment communicating with the living room, came the idea of creating a counter peninsula inspired by the bow of a ship in order to distinguish the two areas without sacrificing the diffused light from the large adjacent window. This completely original and custom-made furniture is designed to accommodate guests and is equipped with accessories and complements for the service: raised service plan, hanging shelves for glasses and rack embellished with polished brass handles and accessories.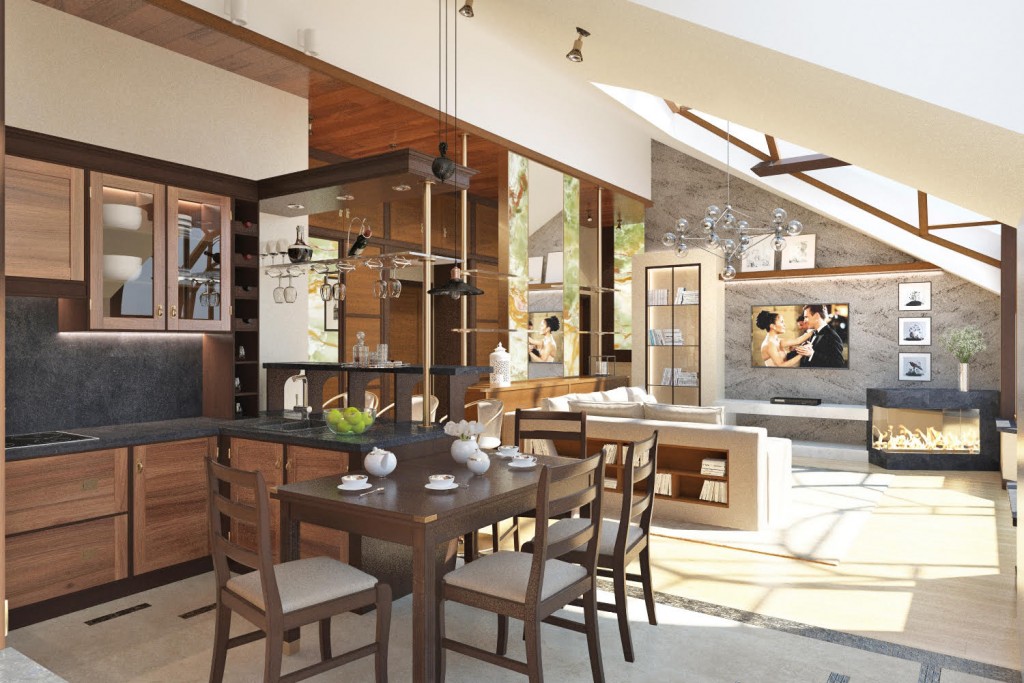 This project represented a double challenge on product design: on one side we have to preserve the functionality of modular systems even in original furniture created ad hoc, on the other hand we wanted to preserve the elegance and sophistication of the nautical style revisited in a contemporary key.
Goal achieved?
Tell us about your project and continue to follow the rubric #designed4you.