Creating a customised bedroom for your children is all about love, a creative way to play together and also a positive and constructive affirmation of their identity. Child's room represents his first testing ground about space and sociality: here not only does he sleep, play and learn but above he may feels safe and free to express himself.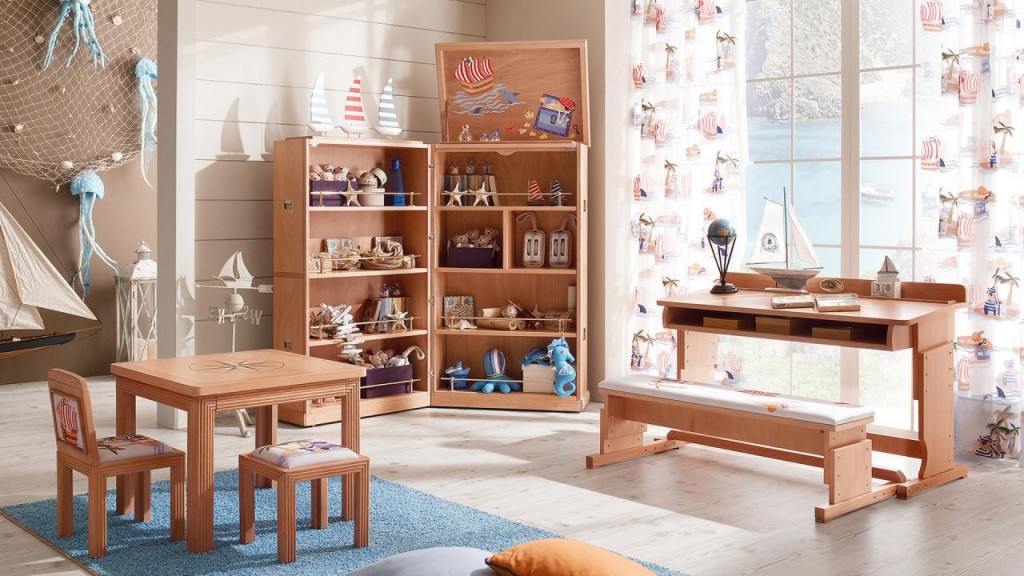 Caroti dedicates great care to the design of children's bedroom to ensure that the furnishings reflect dreams and aspirations of the little ones and enhance their potential through a comfortable environment with products of lasting and guaranteed quality, specifically designed for them.
Customised bedroom for two little brothers
Manuel and Sofia are brothers. Manuel is 4 years old and Sofia will soon be 1 year old. In 2015 their parents chose Passepartout, the transformable cradle by Caroti with Optical White special finish and handmade decorations in Jade Green color with a marine theme.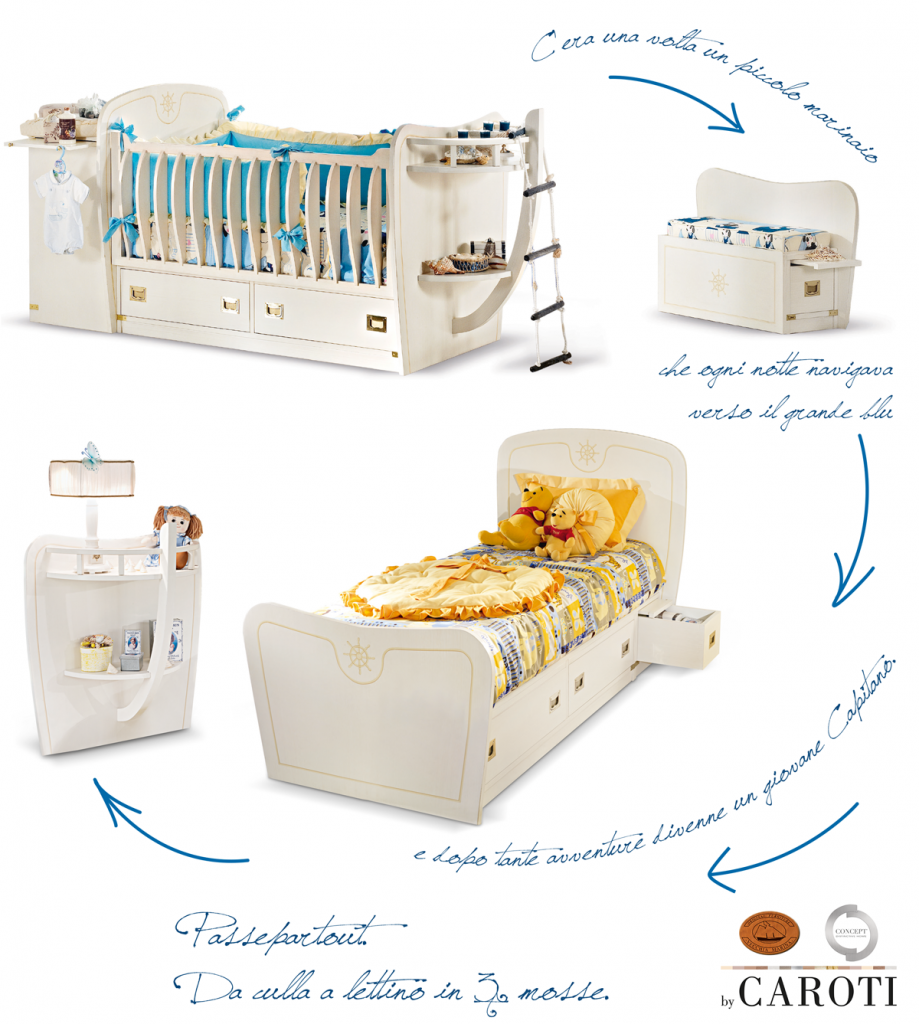 The main feature of this transformable cradle, in addition to the playful boat shape, is that each element of the cot has a dual use depending on the age of the child. Step 1: Baby. Step 2: Teen. The chest, with 2 drawers and 2 pull-out shelves, is added to the base of the cradle to create the "grown-up" bed with a 170×70 cm mattress, and the bow of the cradle-boat becomes a nice wall console that can be used also as a bedside table.
Pink Princess Decor

Pink Princess Decor

Pink Princess Decor

Jade Green Decor

Jade Green Decor
In just a few simple steps, Manuel's customised bedroom has been adapted to his growth needs without additional costs for parents. And when his little sister arrived? Her parents have imagined for her a new transformable Passepartout cradle with the same Optical White finish so as to integrate perfectly with the furniture already purchased. Caroti has created for Sofia personalized Princess theme bright pink decorations.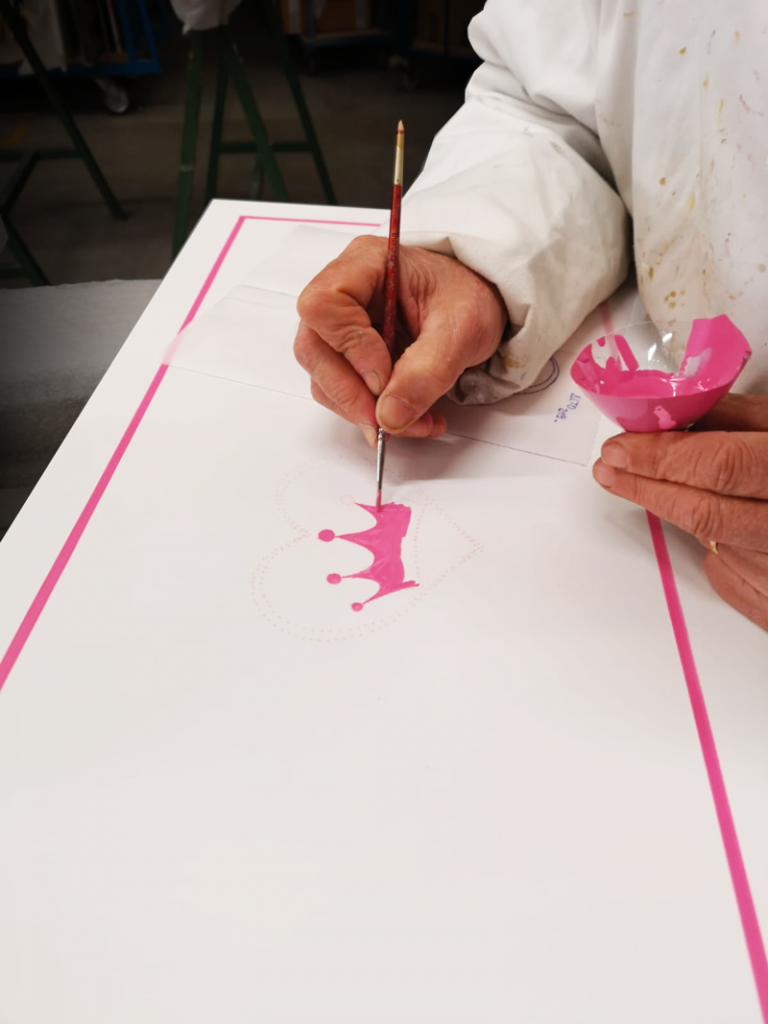 Customised bedroom for a teenager
Around the age of 10 children begin to feel "grown-up" and require more and more autonomy and freedom of choice. At this age it's often time to renew their bedroom with larger beds, more spacious bookcases and desks and spacious closets.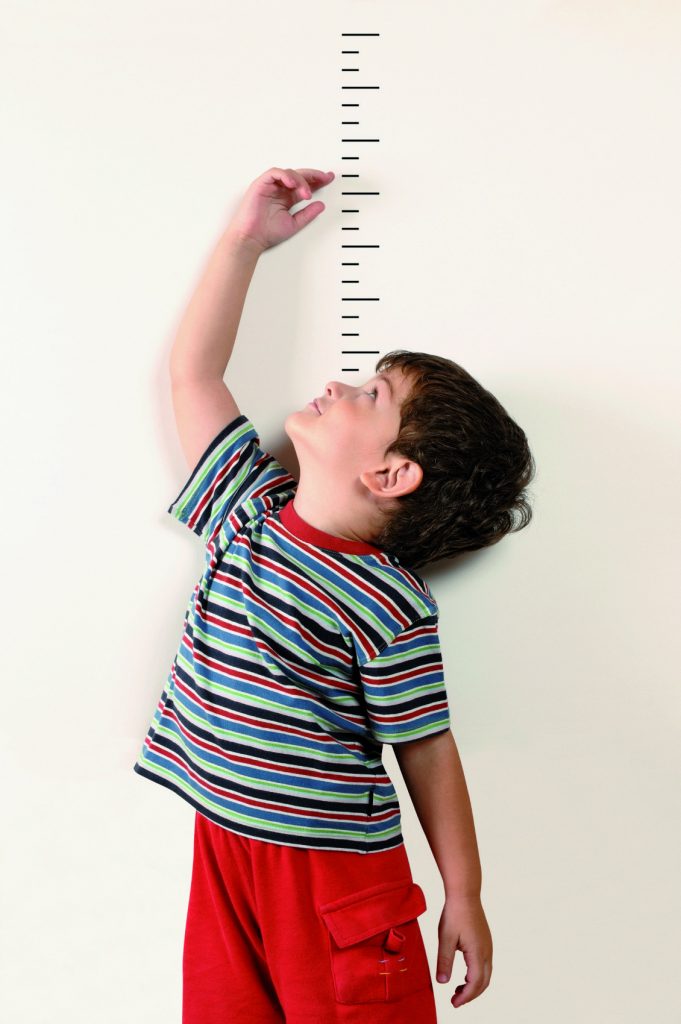 The design of the bicolour Bluetiful and Moka Mahogany Demì Arkata customised bedroom is an example of how to furnish the bedroom of a child who becomes a teen in a simple but refined way.
In this case the colors inspiration came from his passion: sport and nature. For the sleeping area and wardrobe Caroti has designed a h.242 modular wardrobe with louvered doors, flanked by a large chest of drawers. The original touch is the inclusion of a Diamante bookcase column with diamond-shaped glass doors that our young customer has chosen to display his collection of sports trophies.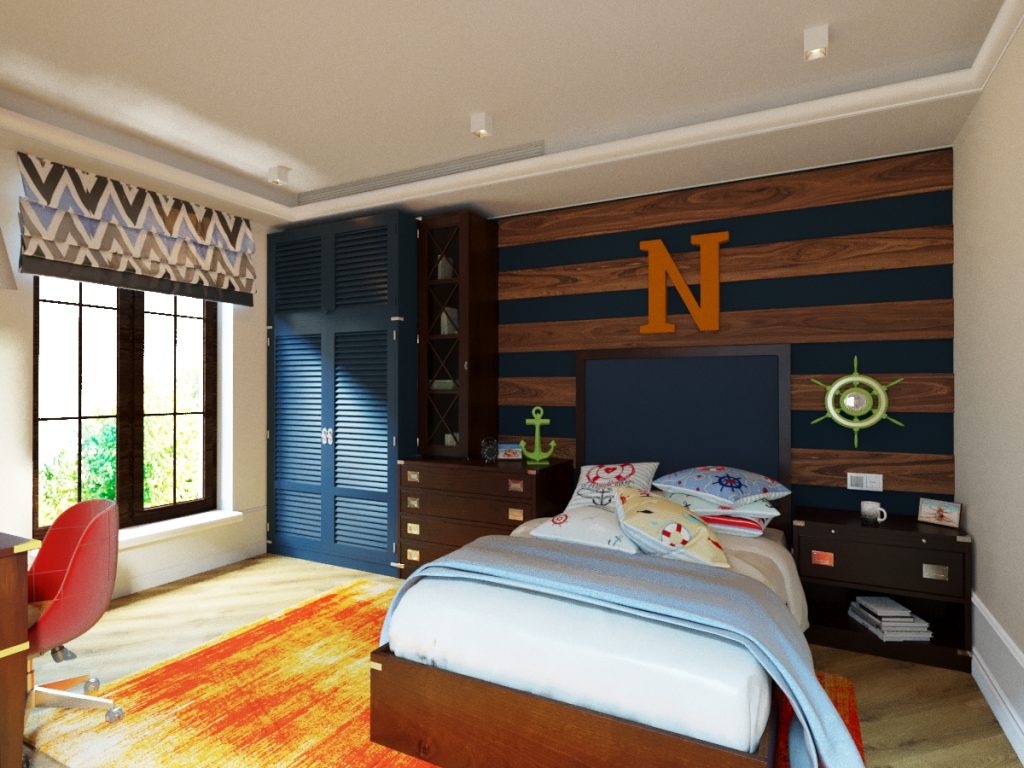 He's now grown up, so he needs a queen-size bed and a bedside table with modern lines: the Bellagio storage bed with upholstered fabric headboard is ideal for storing sports equipment.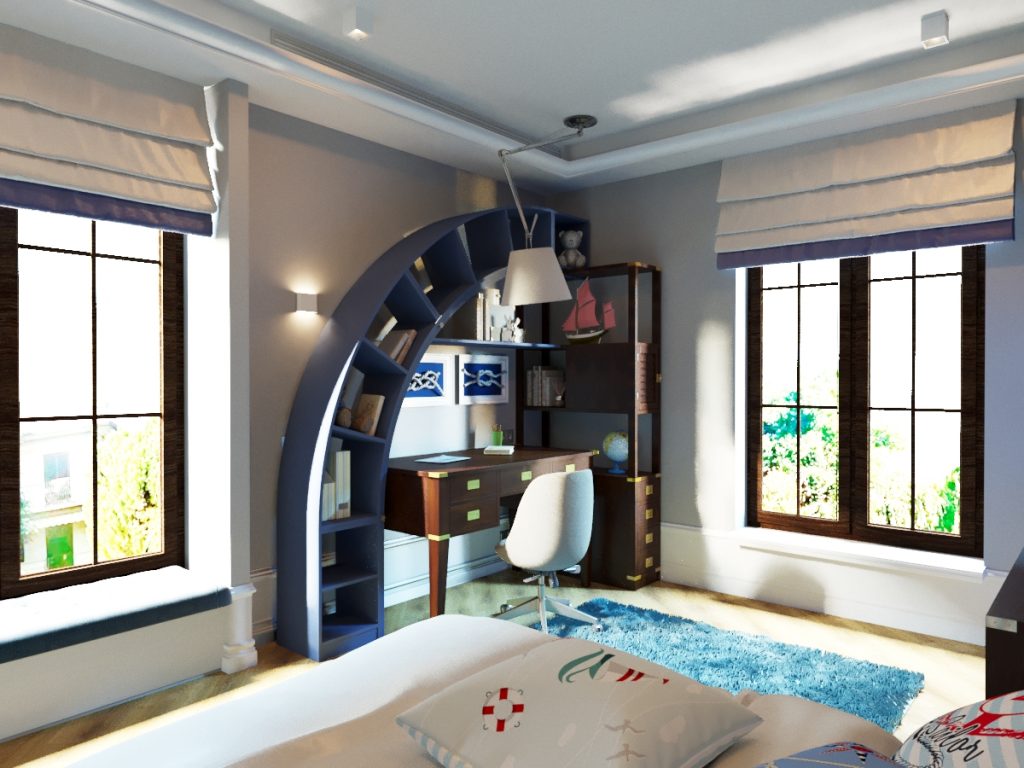 The study area combines his passion for the sea with functionality: to take full advantage of the space, a corner bookcase has been designed consisting of a hatch module and the Demì Arkata bridge bookcase arranged in L-shape. Finally, an English-style desk with 5 drawers.
Keep following us to discover further ideas and solutions to create your customised bedroom or contact our technical department for a free request.