Time to play. Time to learn. Time to dream.
When a room brings all these functions together, it becomes the kingdom of the children, a gym not only for healthy physical exercise, but also for imagination and joy.
It is with this philosophy in mind that Caroti designs furniture for children, like the gym with three variable rods equipped with stepladder, climbing rope, rings and wall bars.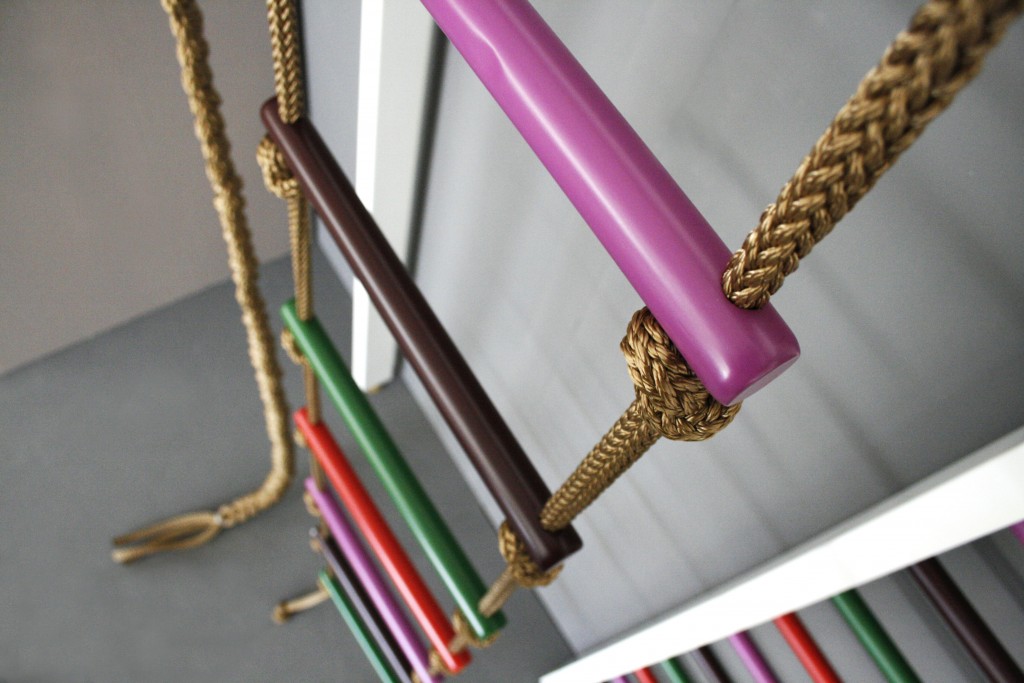 The structure of the gym is made entirely with solid wood and can measure between 220 and 270 cm, with customisable units. To ensure stability and safety when playing, the units may be attached either to the wall with brass brackets or using floor-to-ceiling brass tie-rods: this system allows you to adapt the gym to every kind of location and to different heights.
Besides classic finishes using natural, classic, fusion and varnished lacquered mahogany, the gym can be customised choosing out of a wide range of RAL colours, like in the example where 5 different colours have been mixed, and creating customised combinations to obtain an amusing and smart effect.
Since the adventure is never over, the gym can be completed with the play island Brigantino, cm. 290 x 60 x 100 h, with a walkable bridge deck and a true rotating helm. The steps host 6 large drawers for toys and other items and to make the best use of space, as in the seafaring tradition.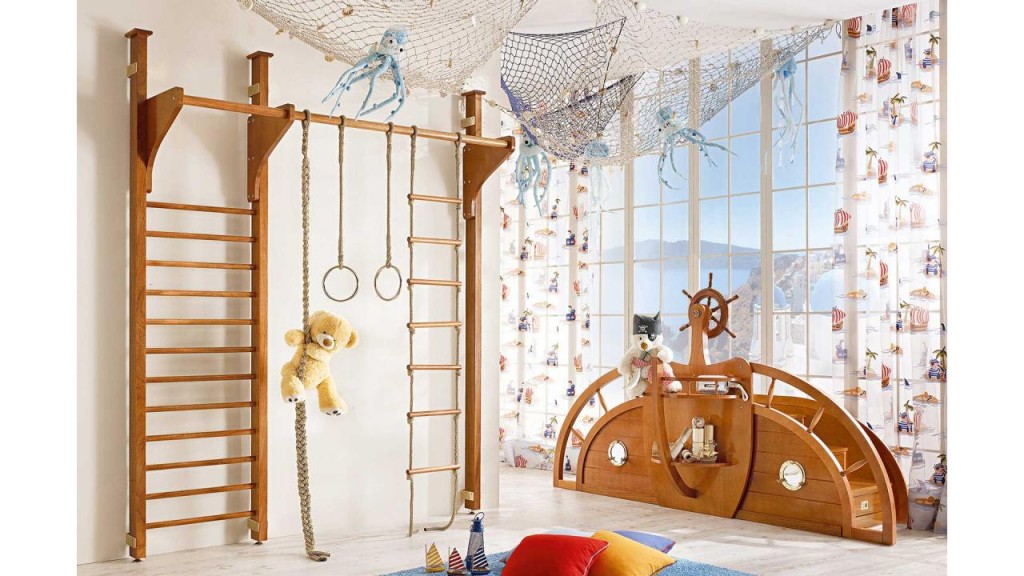 So children may cry "Pirates, board the ship!" and dream of great adventures on the sea.