What does design mean? The term comes from the Latin "signum", sign.
Yet its significance goes far beyond a mark on a sheet. The design of a product pervades the entire design process, from the idea that began to flourish in the mind until the search of the most suitable materials and construction techniques to achieve it, and the ways to use it. Concept by Caroti born exactly with this intention, as expressed by the name of the collection: at the base of each product, each detail unfolds a concept, an idea, a vision that starts from real life to get to technical and craft know-how. And vice versa, in a continuous exchange between imagination and dexterity.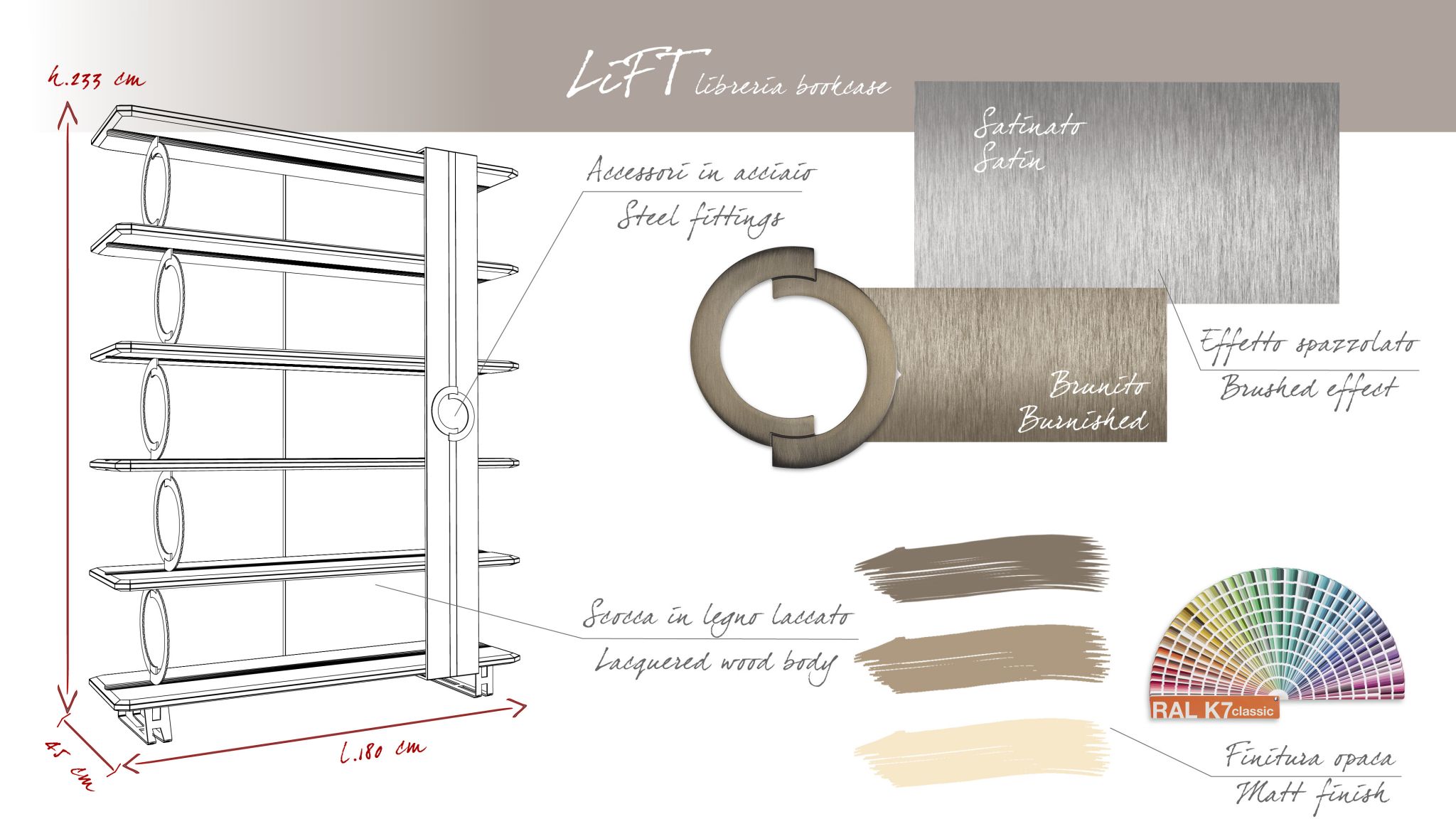 Al the beginning is only a spark which triggers in front of a texture, in a new constructive material, other only through a form or a feeling coming from a journey, from a book, by a meeting. Then the hand begins to move, and on paper come to life shapes, materials, colors.
The series of LIFT container cabinets was born just that: while the head of the company and designers still echoed the jazz notes, tick tick boom cha cha, the sketch became technical diagram with measurements and notes about the features, then the digital sign became more and more material. A library, for example, must be well proportioned but especially solid; a TV cabinet must have the right height for easy viewing; surfaces and accessories should have a nice finish to the touch yet durable over time. How to achieve these results? Through experimentation and research, knowing the raw material and by using processing techniques and procedures established in over 50 years of experience.
At the end of the design phase the sign is no longer just an idea suspended, is the embryo of a real object that in the later stages will become a true piece of furniture that will go into real homes, with real people and will accompany real stories and real lifestyles.