Black Bookcase: how to make a study in chic neoclassical style
Previewed in Milan during the 2016 design week, this modular bookcase with a mobile ladder in Black Mahogany is the opening bid in the new Vecchia Marina production series by Caroti, designed for a cosmopolitan clientele which rejects labels and requires custom and versatile solutions.
Everything changes and nothing is destroyed.
Product design is stripped of the superfluous, textures are velvety and styling takes on a neoclassical format. Harmony between the old and modern is the new formula proposed by Caroti for study décor.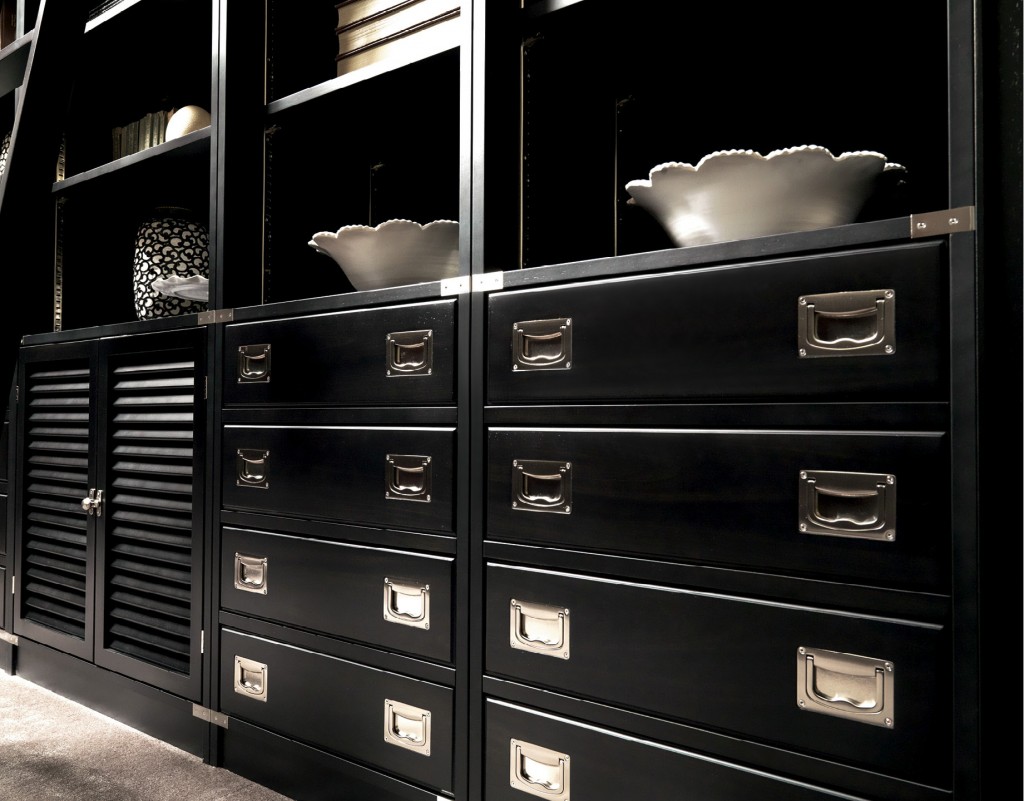 Trends change, but the modular bookcase system is symbolic of the flexibility of Caroti design. The great modular versatility and the absence of wall anchors responds to the multiple furnishing functions, from living areas to the study, emphasizing its own role: being a storage unit. The compositional elements come in multiple sizes and heights, including made-to-measure, and allow design solutions that would suit any architectural requirement: linear, corner, bridge, wall-mounted, look-through and double-sided.
The solution shown here with 5 bookcase modules mixes louvred doors, drawers with the typical jointed handles and open compartments with shelves that can be adjusted via the side rack. The wooden ladder with hooks and wheels is anchored to a guide that allows easy access to the upper shelves along the entire length of the unit: a reminder of colonial libraries, which still retain their timeless charm.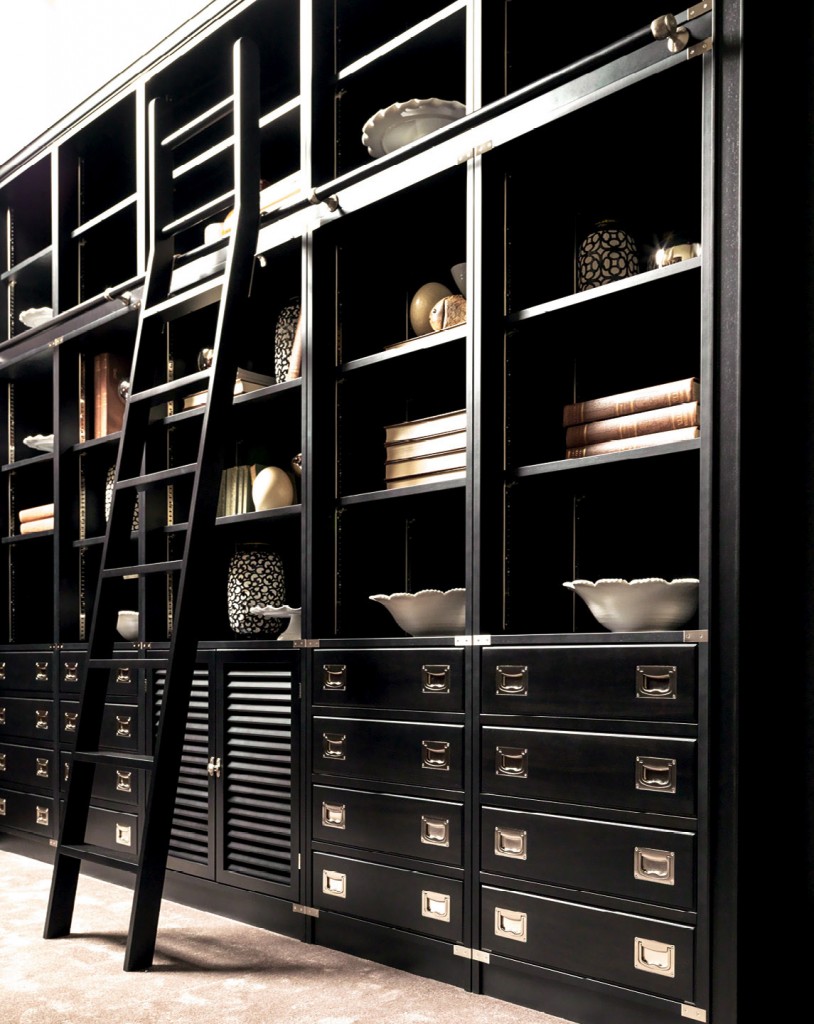 The new Black Mahogany open-grained finish, applied with the cloth-in-hand technique and completed with "zero gloss" matt effect, enhances the natural grain of mahogany solid wood in a discreet and refined manner.
Discover all our solutions for bookcases and our example compositions, or contact our technical office if you require a customised project.