Observing for yourself and touching with your own hand our products is the best way to appreciate their quality and sophistication, for this reason we invite you to come visit us in our internal showroom where, in addition to receiving that positive climate that can only come from direct and personal dialogue, you can also take advantage of convenient offers on the goods on display and in stock.
Such as the Arkata partition wall with side panelling, Patinated Lacquered finish. A great classic of nautical design by Caroti created for for large communicating spaces where elegance and practicality always remain protagonists. The Arkata two-sided bookcase is integrated in a structural manner with a wall lined with panelling of solid wood (panels) hand-decorated with a theme of the Compass rose and upholstered in capitonné leather.
The Arkata bookcase with opening offers a passage door that is 264 cm wide, for a total encumbrance of 346 cm x h 272 x 33 deep.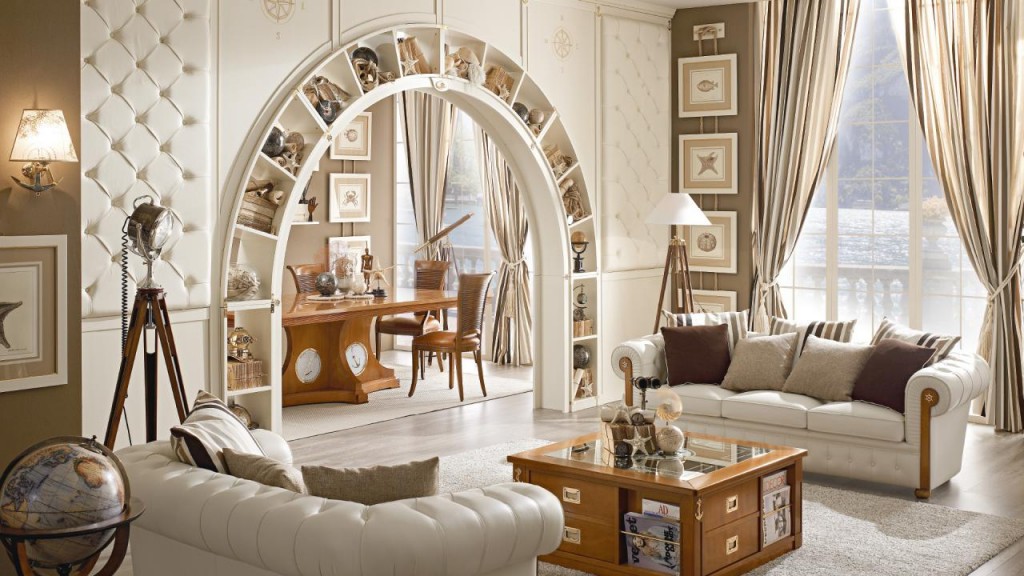 If you like the design of the Arkata bookcase, come to see the Living Arkata with Chester sofas set and "Hidden Mirror" TV-stand, Patinated Lacquered finish. This proposal is composed of a Millerighe sideboard combined with a TV-stand frame equipped with a lateral CD holder in smoked glass: this particular glass hides the television and connecting cables in a discreet manner when it is turned off and allows an optimal view of the screen when it is in use.
The environment can be completed with a set of Chester sofas in genuine ivory-coloured leather and with the round "Timone" (Rudder) table with sanded mirror top and extractable baskets.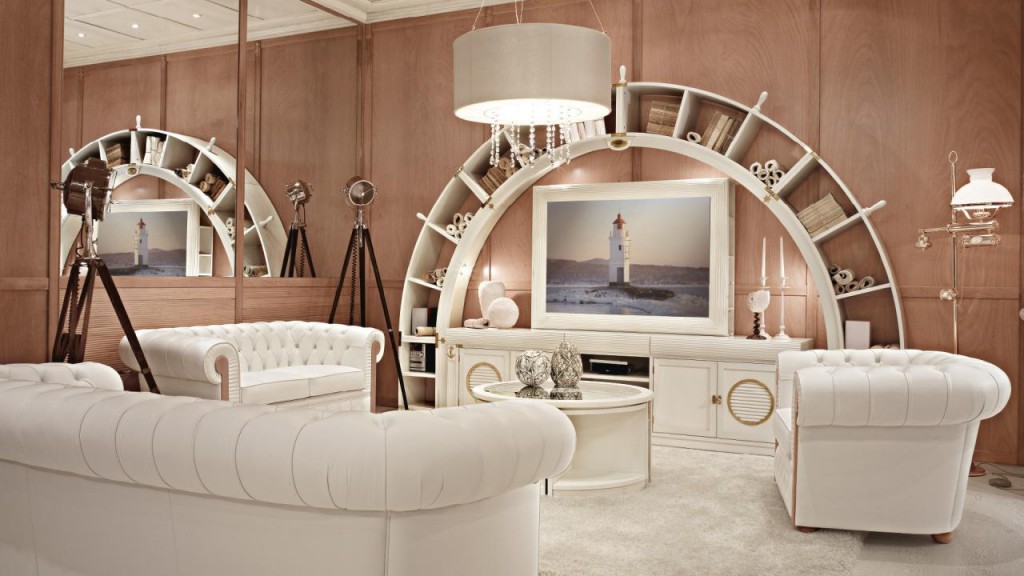 Do you love the original Vecchia Marina style? Would you like the soft grain of mahogany in your home, a wood that is exalted in the intense tones of grape marc to contrast with the shimmer of chrome-plated brass? Then don't miss the offer on this timeless piece: the modular sofa, coffered and with angular table composed of 1 and 3 seat modules, having a depth of 90 cm that houses drawers in the base. Combined with the TV stand with leaf shutter.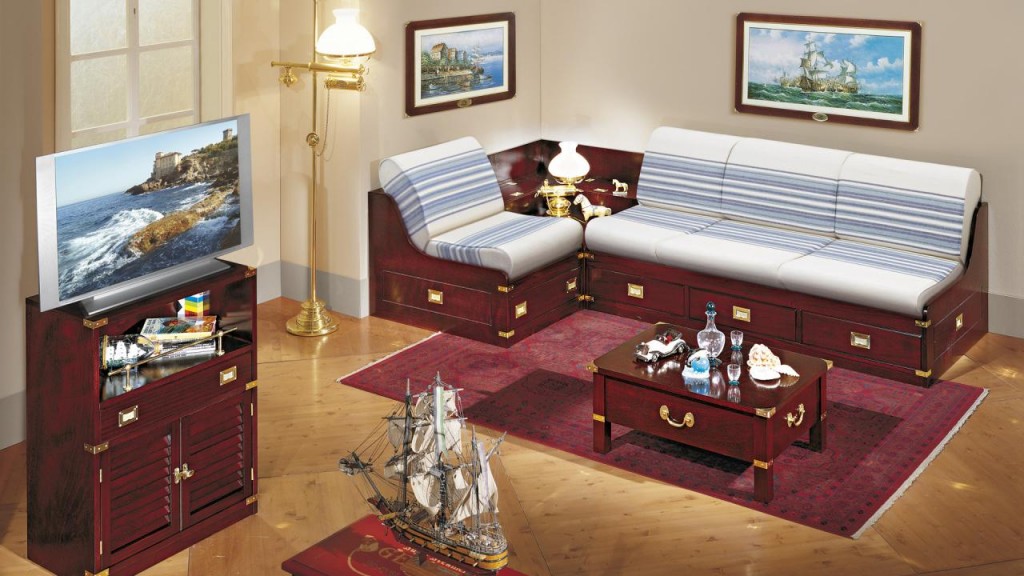 These offers are only valid until 31 October 2015, so what are you waiting for? Come and visit our internal showroom.