Today we introduce you a custom design for a young boy's room, which includes all the main features of the philosophy of furniture in marine style Caroti: functionality, versatility, elegance and imagination.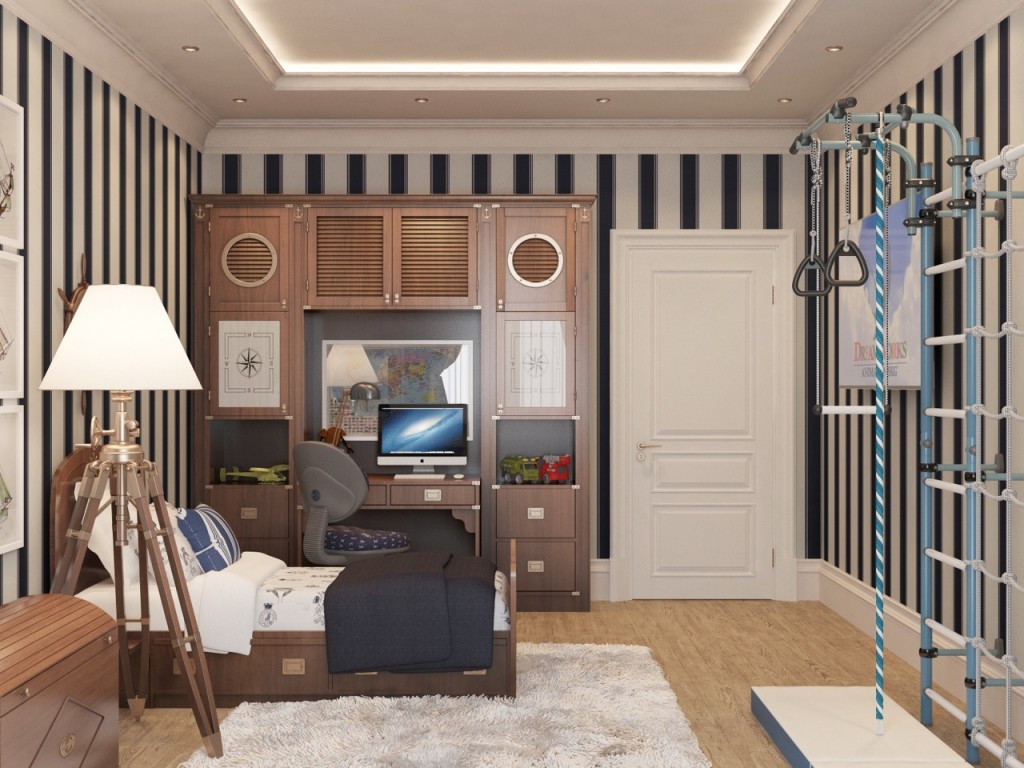 The modular units for cabinet and library were used to create compositions tailored to the architectural features of the room as a relaxation and reading area with bunk bed framing a large window and cabinet with recessed study desk made specifically to make the most of the wall with the front door.
In this project finally was very nice the marine styling through the finish chosen, Natural Mahogany, a warm shade that enhances the wood grain of the wood, with chromed brass accessories that create a true captain's cabin with navy blue effect of textiles and wallpaper.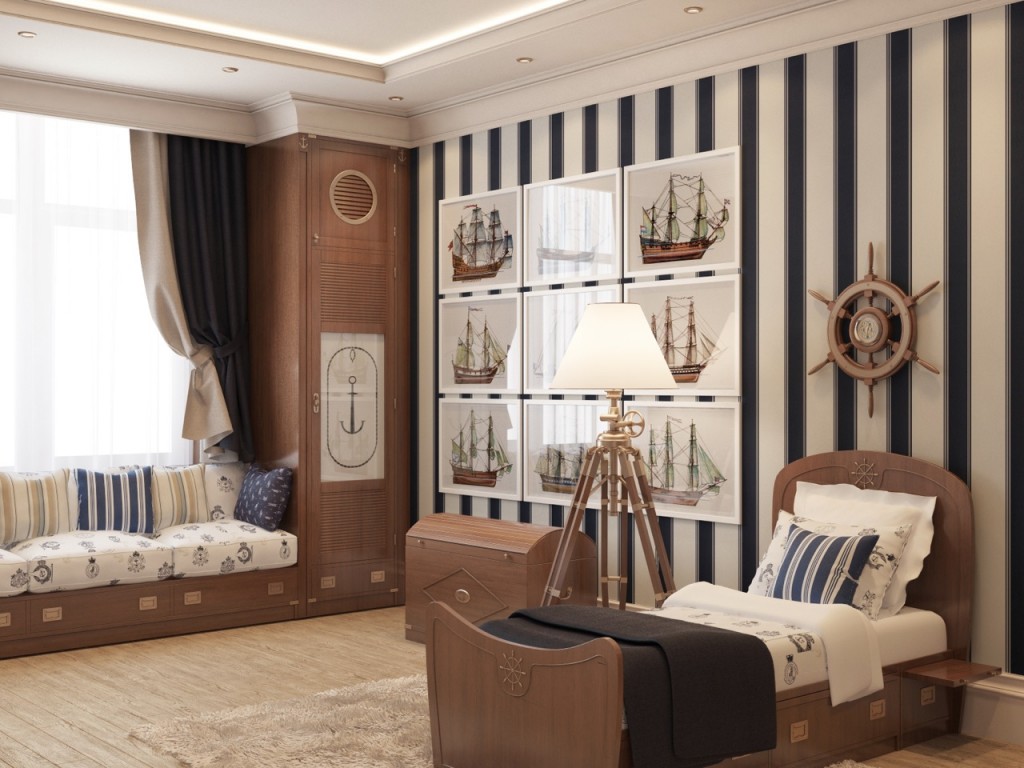 Our technical department is always available to develop projects on complete extent. Contact us today for a free evaluation of your personalized project.
Check out other customised rooms realized by Caroti!