In the last years of the 18th century and the early years in the 19th century, there were a number of bloody naval battles between the great British, French and Spanish naval fleets: the most famous and exciting of these are undoubtedly Abukir and Trafalgar.
Abukir, also known as the Battle of the Nile, took place in the Mediterranean off the coast of Egypt on 1 August 1798. It saw the clash between Napoleon's French fleet and the British fleet under Nelson for the control of the North African coasts. Napoleon endured a bitter defeat: stranded in Egypt with no ships, he lost dominance in the Mediterranean.
Aiming to strike back, Napoleon prepared a grandiose plan that was launched in 1805: the French fleet in Toulon, commanded by Villeneuve, had to join with the Spanish fleet in Cadiz, under the command of Gravina, and the French fleet at Brest, led by Ganteaume. The three fleets gathered all the French and Spanish ships from the Caribbean and had to cross the Atlantic and free the English channel from British ships so as to allow the invasion of Great Britain.
Between April and August the three fleets faced each other in the Mediterranean, but poor weather conditions and reckless moves weakened the Franco-Spanish fleet leaving an escape route to the British fleet that moved the battle area beyond the Channel.
On 18 August Nelson reached Britain and the battle began: 27 British ships faced 18 French and 15 Spanish ships. Nelson's true strength lay in his ability not to be bound by rigid combat formations but in adopting flexible tactics. Nelson lost his life in the epic battle of Trafalgar, but the British victory was comprehensive. The destruction of the Allied fleet at Cape Trafalgar prevented Napoleon from achieving his aim of invading Britain.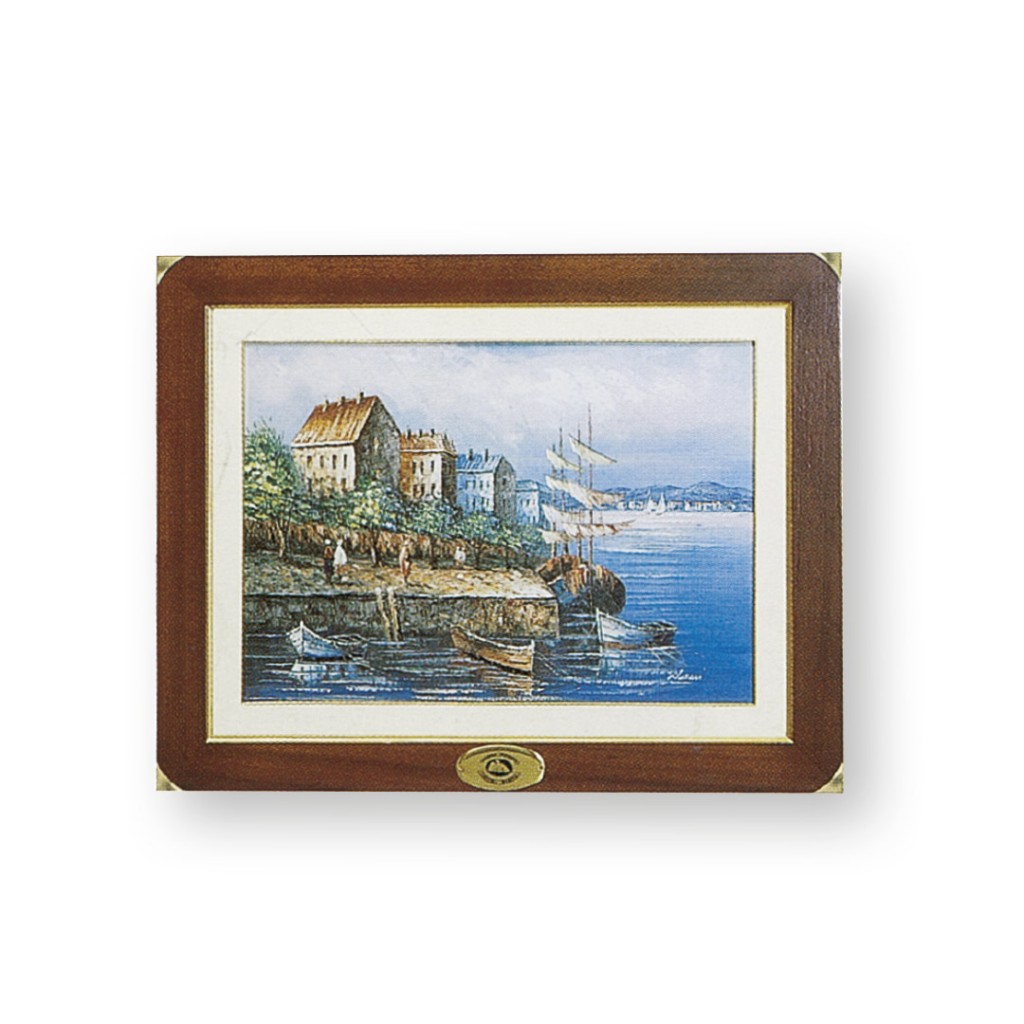 Compelling anecdotes, loaded with romanticism and charm: these episodes of maritime history are the most celebrated and frequently portrayed events in oil paintings on canvas, chosen for their historical importance and for the strength of the scenes displayed.
Find out about Vecchia Marina by Caroti selection of paintings of naval battles in mahogany wood frames and polished brass corner elements, or choose other subjects from our catalogue of furnishing accessories to give your home a sophisticated touch and impress your guests with exciting stories.