#Imcozyhere – a pink quartz and chantilly cream dream
The warm and embracing shade of rose, or the more neutral, quiet and reassuring ivory. Two colours which have always been associated with the feminine and with harmony, well-being and order, purity and peace. An ideal colour match to make the dreams of a little girl sweeter.
How to fit out the little girl's room – The bright pink shades combine with almond, salmon and coral on the Cupcake palette proposed for the Concept by Caroti collection. These delicate nuances dress out the little girl's room with the sweetness of candy floss and chantilly cream.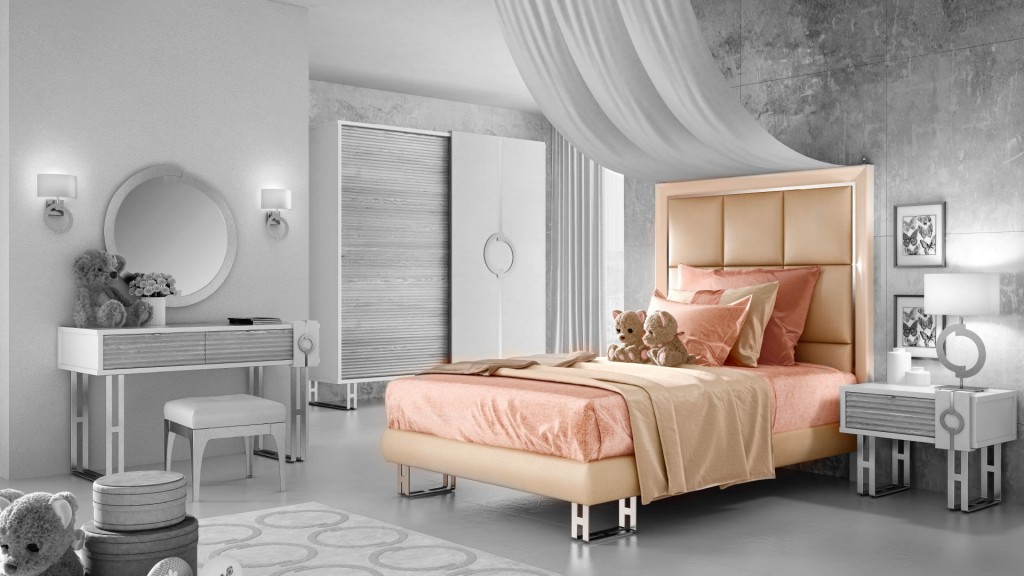 The styling has been achieved by combining Bonseki Fusion wood with RAL 9001 Cream White body and padding made of beige eco-leather. The single LIFT bed – for cm 120 x 190 bedstead – with padded head looks like a real tasty white chocolate bar. If you want all the furniture for a children's room, there are also wardrobes with 2 sliding doors, a bedside table, chest of drawers and vanity table with a pouf.
Do you want to create a very feminine room with a chic ambience for your girl? Discover all our proposals for combining colours, or else ask our style consultant for advice on how to furnish the children's room in an original manner.