In homes with children there is never enough space: with toys, clothes, books, blankets and bed linen, the question is: how to keep everything in order in a single room? With the reclining bunk bed by Caroti you can have all the advantages of a functional design brought together in a modular system for the bedroom that suits everyday living.
This solution uses space intelligently and effectively.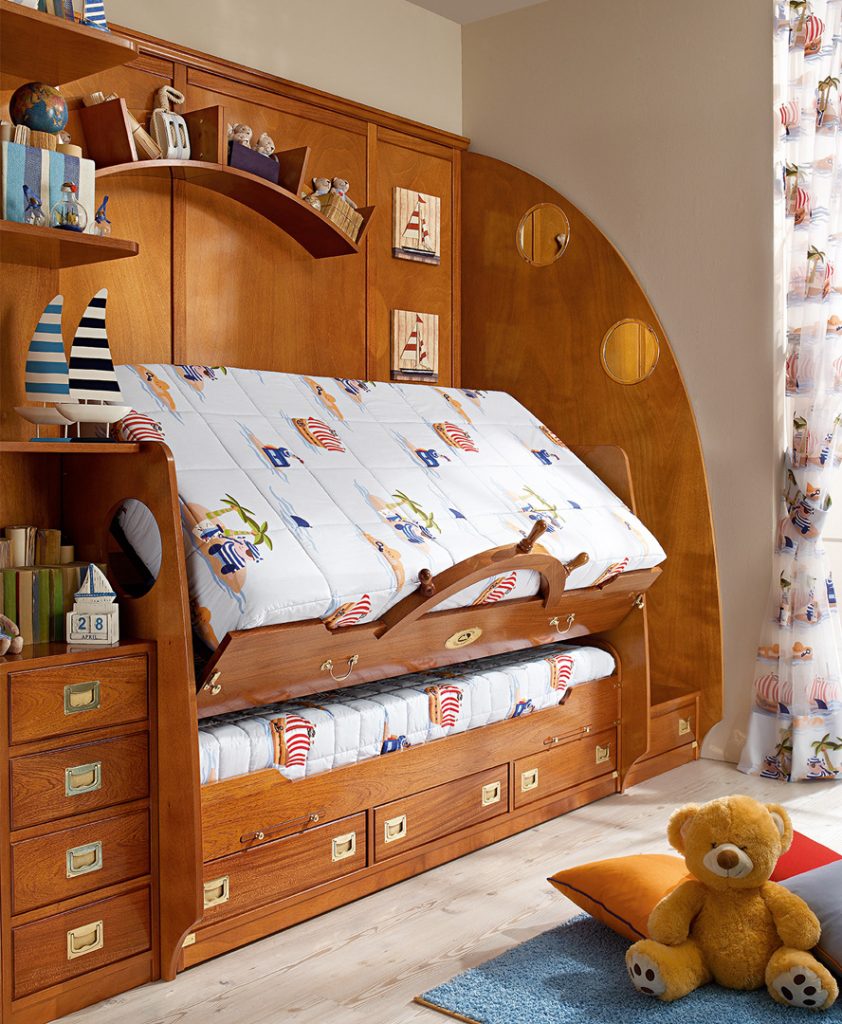 In a wall measuring 4 metres are placed: 2 single beds with the possibility of a third pull-out bed, large sliding desk with drawers, modular wardrobe and storage compartments from the steps and the berth. With an indispensable and very useful feature: a patented reclining mechanism with springs that facilitates the efforts of making the upper bed.
The Caroti reclining bunk bed is available in various versions, to satisfy different space and furnishing requirements: with suspended bookcase, corner wardrobe, seasonal wardrobe, with wood panelling.
Proposal 244, newest of the series, measuring 440 cm x 125 x h 260 and with some very useful and interesting new features.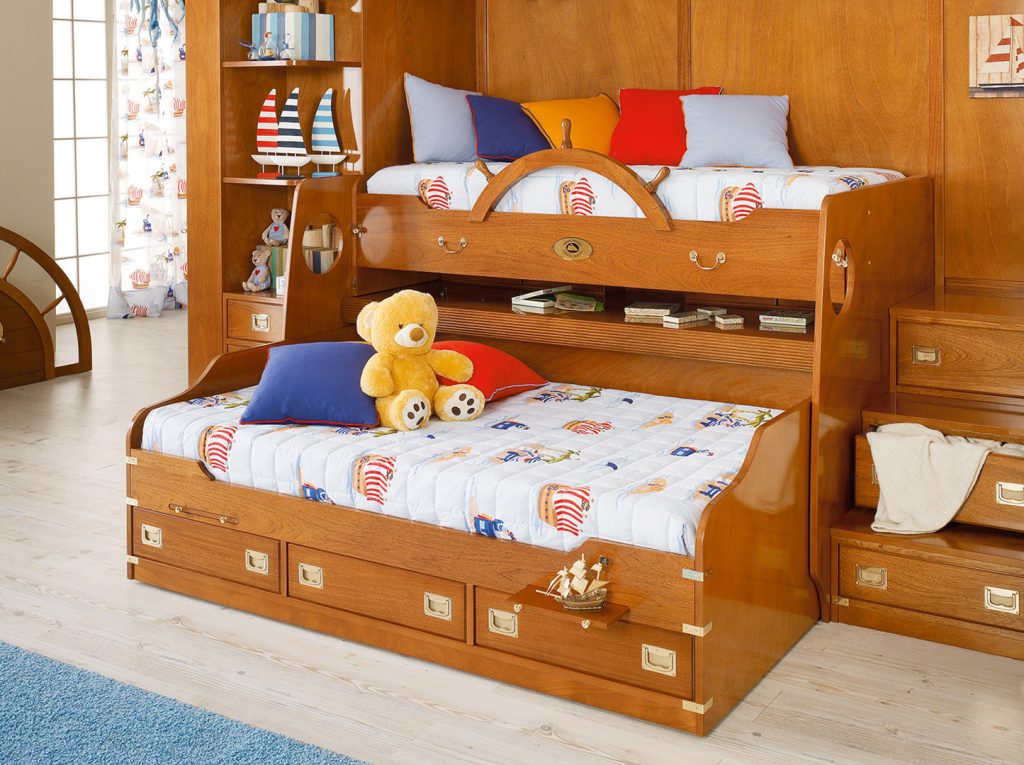 The extractable lower bed is enlarged for a mattress measuring cm 110/120 x 190 and the corner wardrobe is equipped with rods and shelves.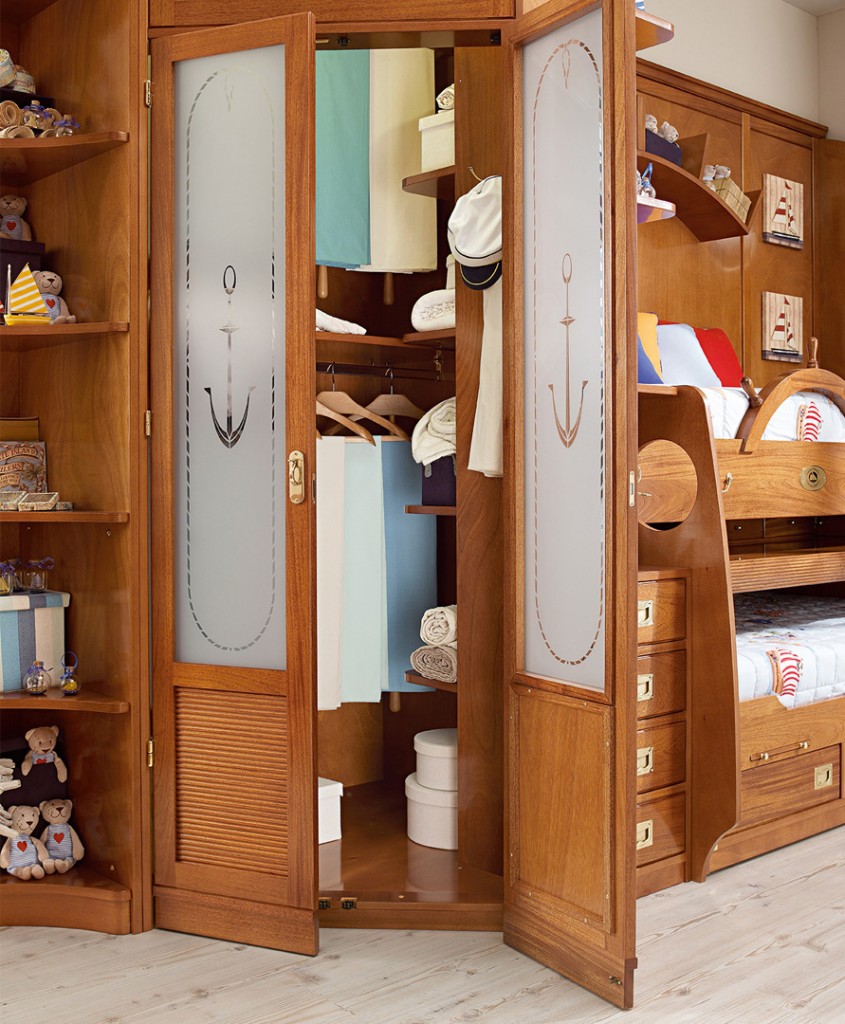 From the bunk bed block there is large pull-out desk with convenient drawers for two stations, 100 cm x 200.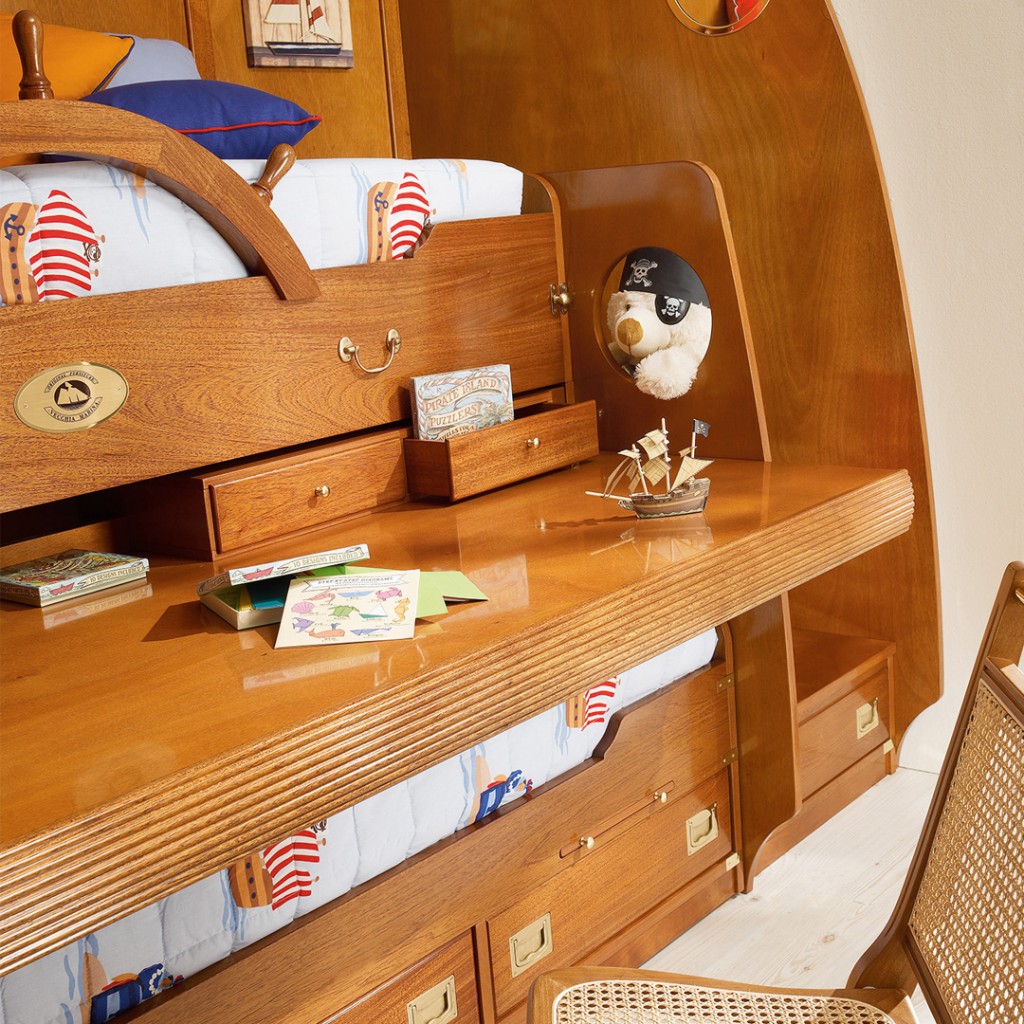 Thanks to its modular wardrobe system, this proposal also manages to accommodate 3 open bookcases and numerous compartments to contain objects (formed from the steps and the berth). In this way, toys, clothes, books, blankets and bed linen also find their place even in smaller spaces.
Still have doubts? Until 31 December 2019 the proposal made for the display is available at a very affordable price. Come visit our internal showroom.
Or, discover all the Caroti proposals for modular wardrobes in loft or bunk versions and request the development of a custom design for your home from our technical staff.