Fashion is not the only industry in which consumer taste is quickly evolving. Even interior design is increasingly inspired by trends linked to nature, to passions and memorable sensory experiences. Our style department analyzes international fairs and publications for you to discover new moods and make predictions on interior design trends for 2019.
The PANTONE Institute, now elected as world authority in terms of research and color trends, has recently released a preview of their PANTONEVIEW Home + Interiors Guide for 2019. 72 shades divided into 8 palettes specifically chosen for the home and interior design that will make you want to renew your decor according to the mood in which you identify yourself more.
Let's start with 2 palettes coming from opposite sides of the color spectrum: "Cravings" and "Classic".
Interior design trends for 2019 – CRAVINGS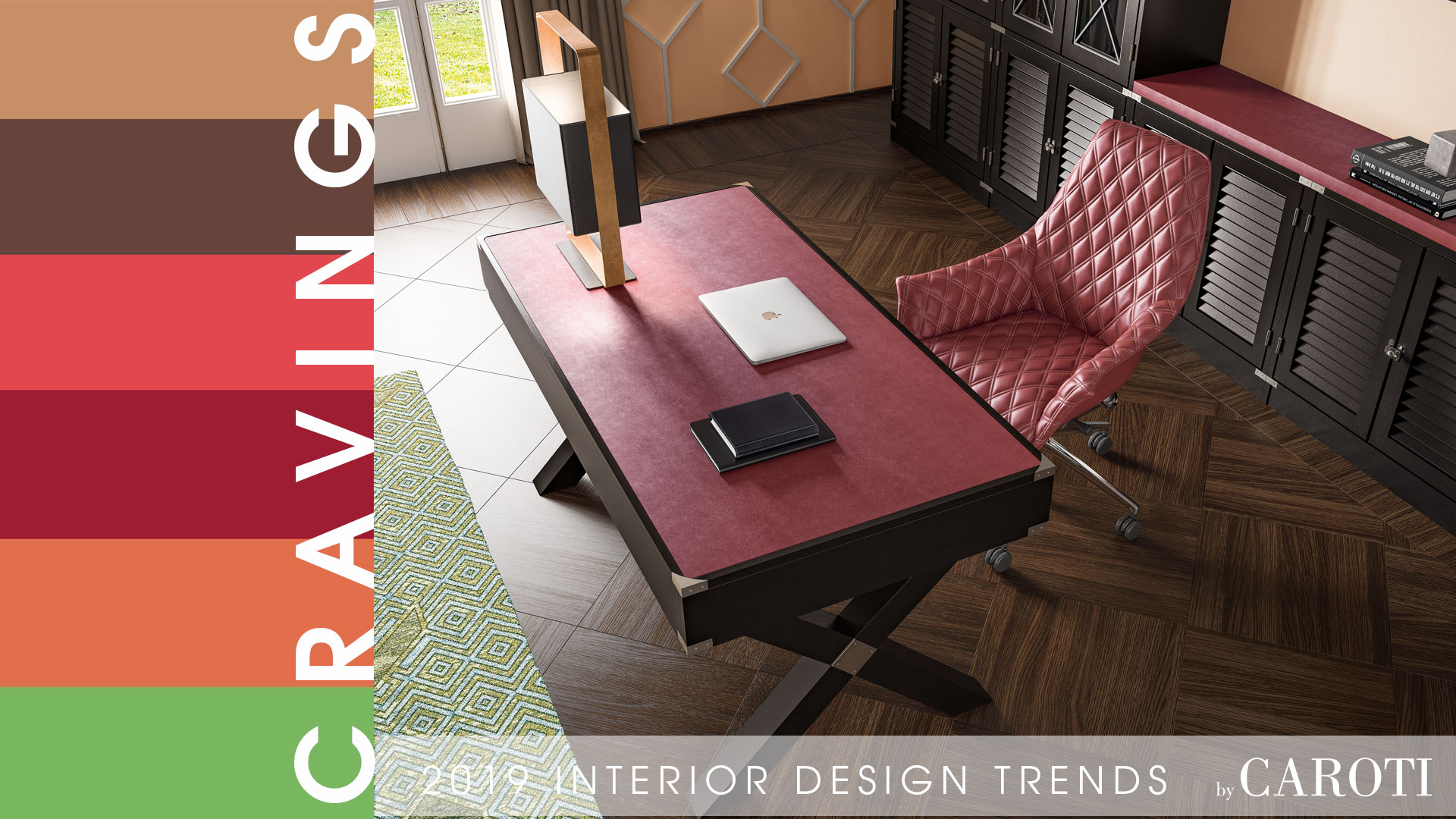 Literally meaning desire, longing, yearning, the world "cravings" is often linked to food and its delicious taste. That's why this palette includes Cappuccino and Chocolate colors to be combined with spicy Chili Pepper and Cayenne pepper for a vibrant and strong pairing.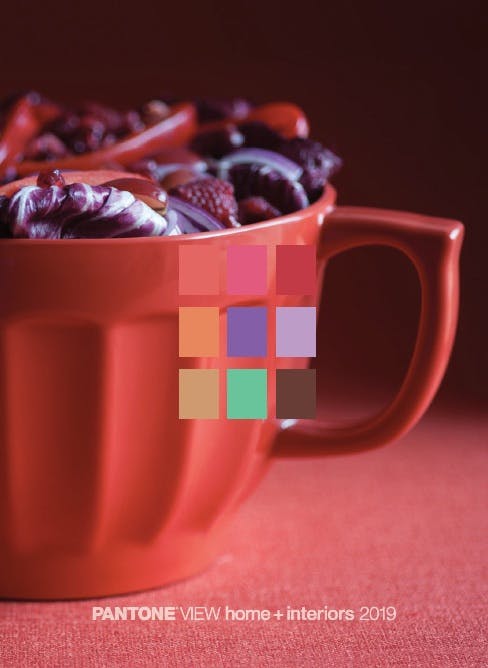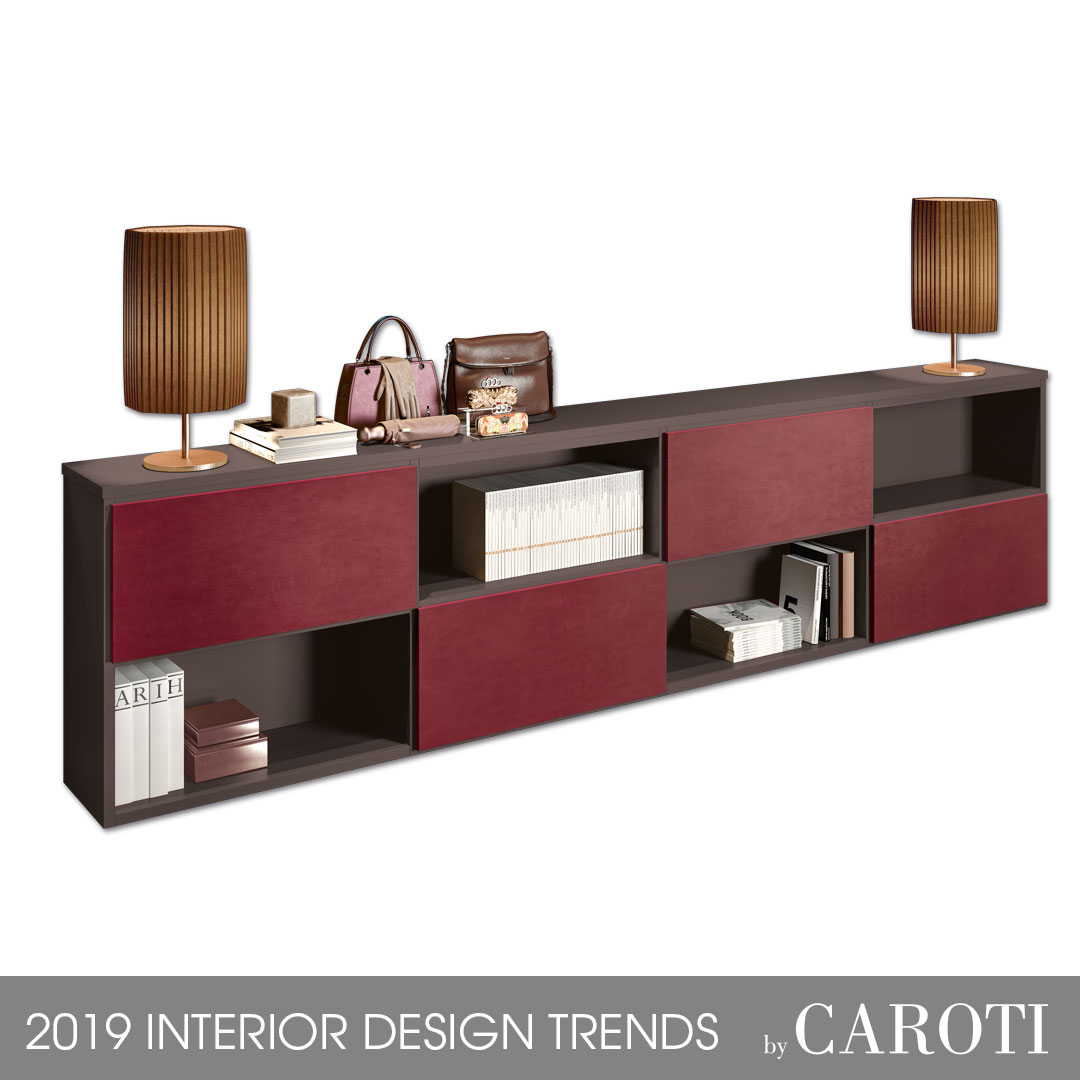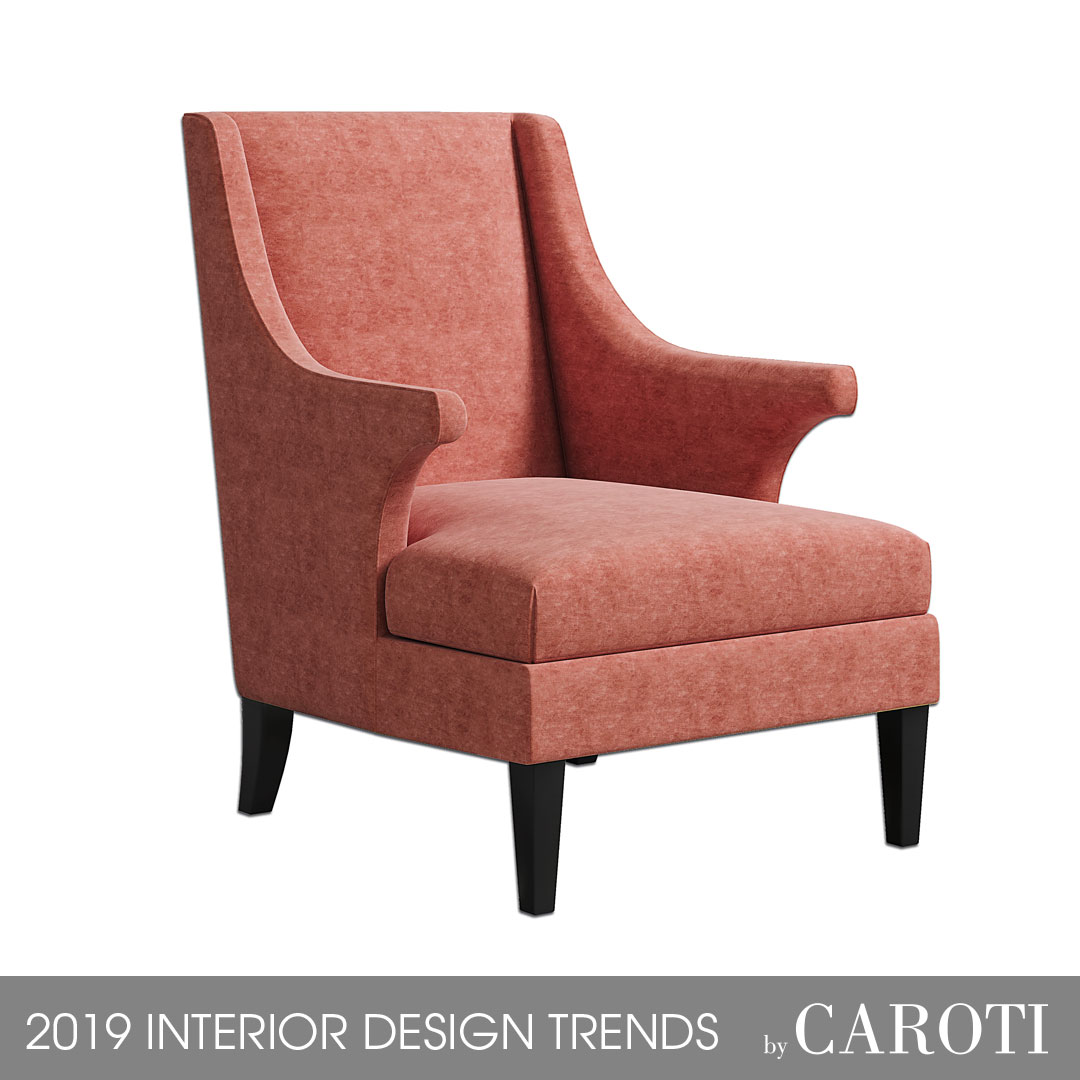 Butterum's creamy tones offer a delightful feeling of enveloping warmth, while Flamingo pink combined with lilac and violet promise a refreshing respite from the warmth of neutral hues. This is what we tried to do in the concept bedroom set for young girls with a sparkling personality.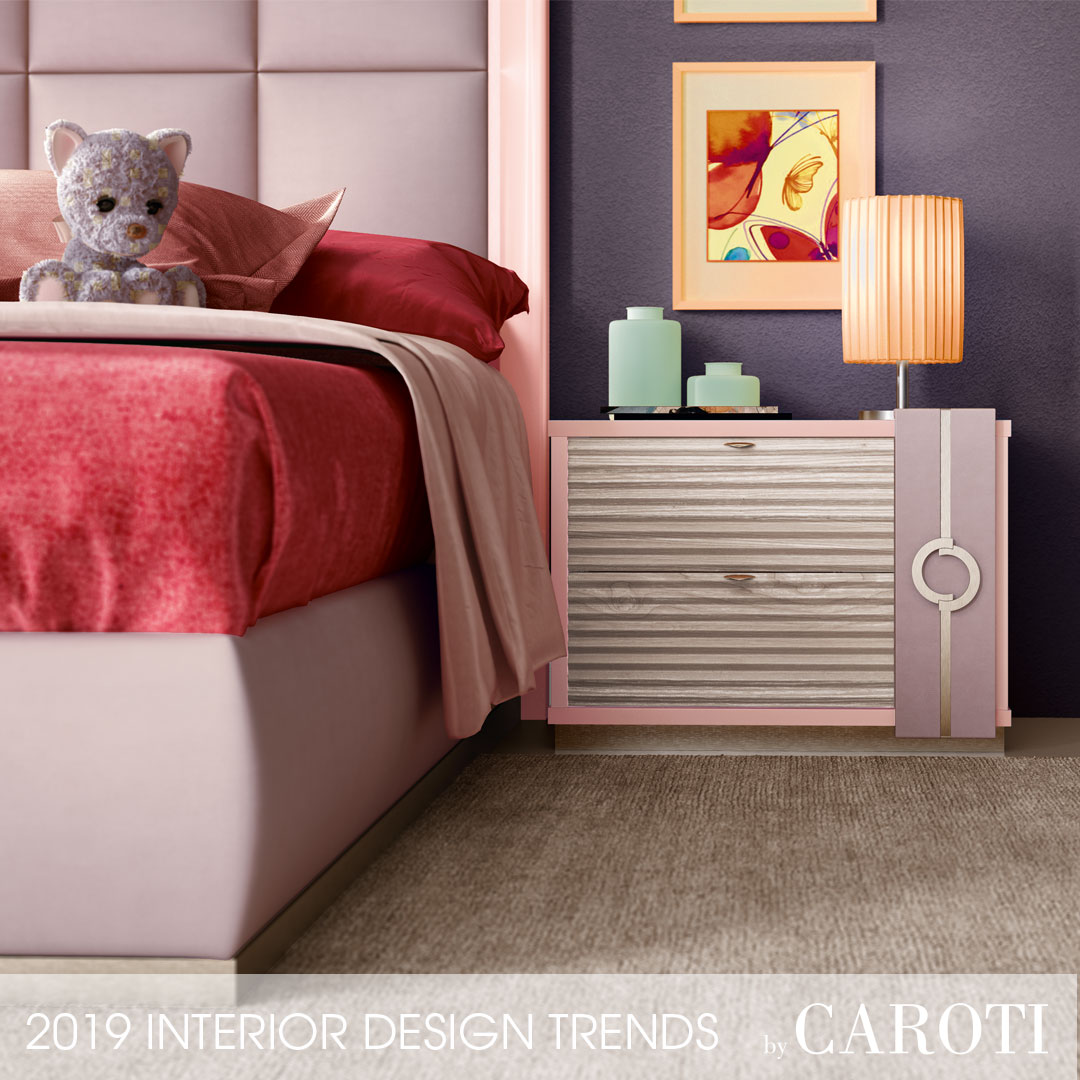 Interior design trends for 2019 – CLASSICO
The shades of the Classic palette are dark and elegant and draw from the fundamentals of the style introducing striking and strong colors to create new effects. The "swan off-white" embraces the soft tones of the camel color, together they perfectly match the Deep Teal, the bordeaux and the black caviar giving life to a classic space with bold tones.
The metals are still in vogue for the next year. After all, we can't help being attracted to shiny objects. For 2019 metalized gold and polished brass will be part of the Classico palette.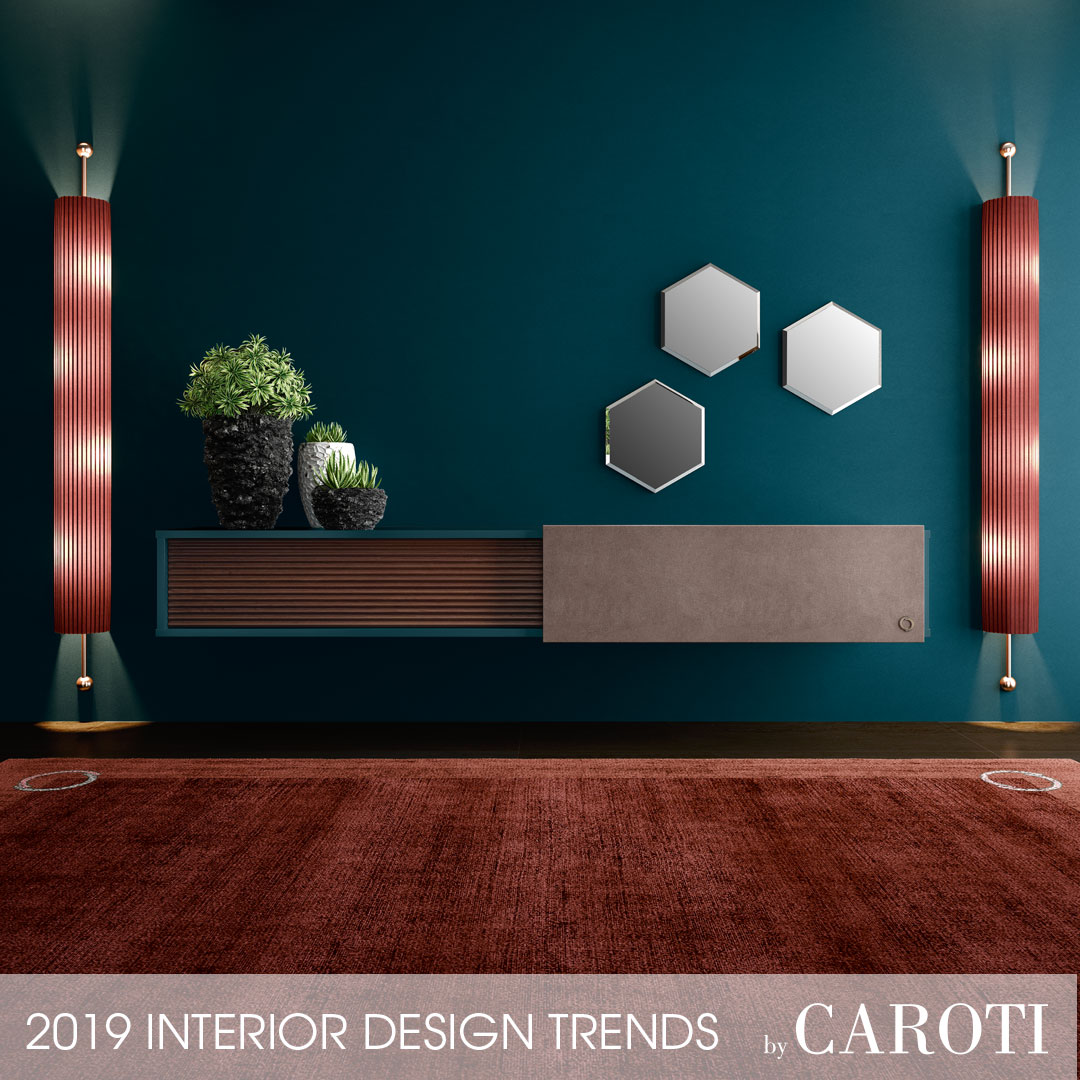 With more choices than ever, the Caroti production, both in contemporary and nautical style, connects with people and their lifestyles for a home that is truly unique and custom-made.
Continue to follow us to discover other interior design trends that will be in vogue in 2019.