Art Deco, British colonial influences, modern interpretations of the Baroque style. Caroti's contemporary design unearths the past in all its glorious events, translating them into elegant products with touch of nostalgia, highlighting their Italian roots in terms of both the style and quality of the primary materials and finishes.
Let's take a look at the Macro Trends for 2018 together, explained to us by Victoria Redshaw, director of Scarlet Opus, one of the most renowned and respected trend forecasting agencies in the interior design field, based in London.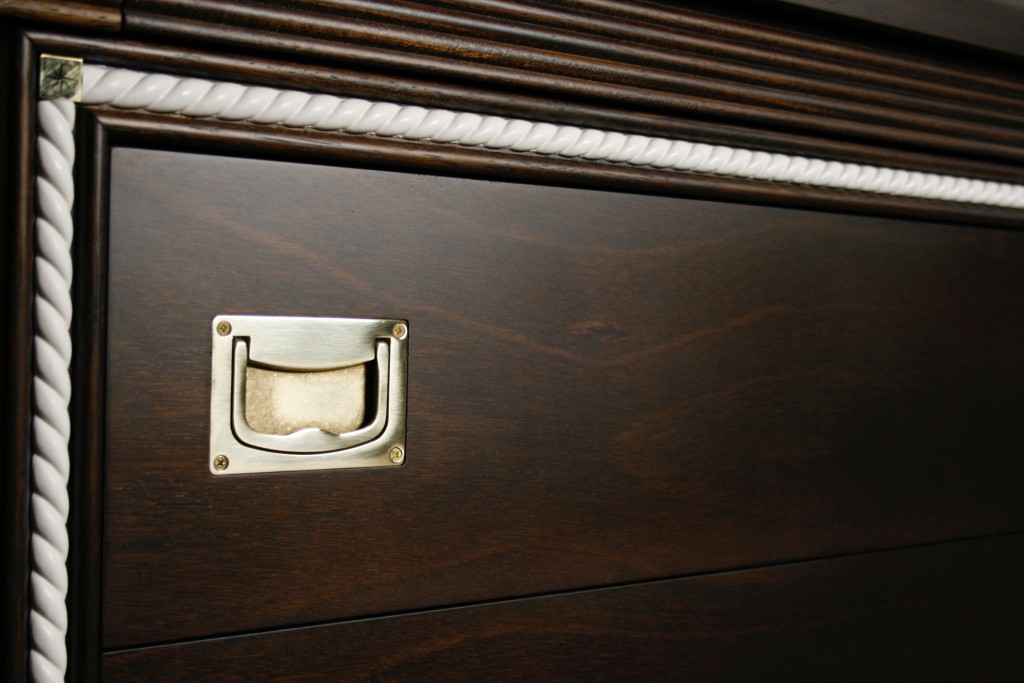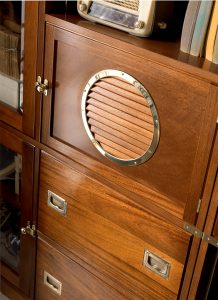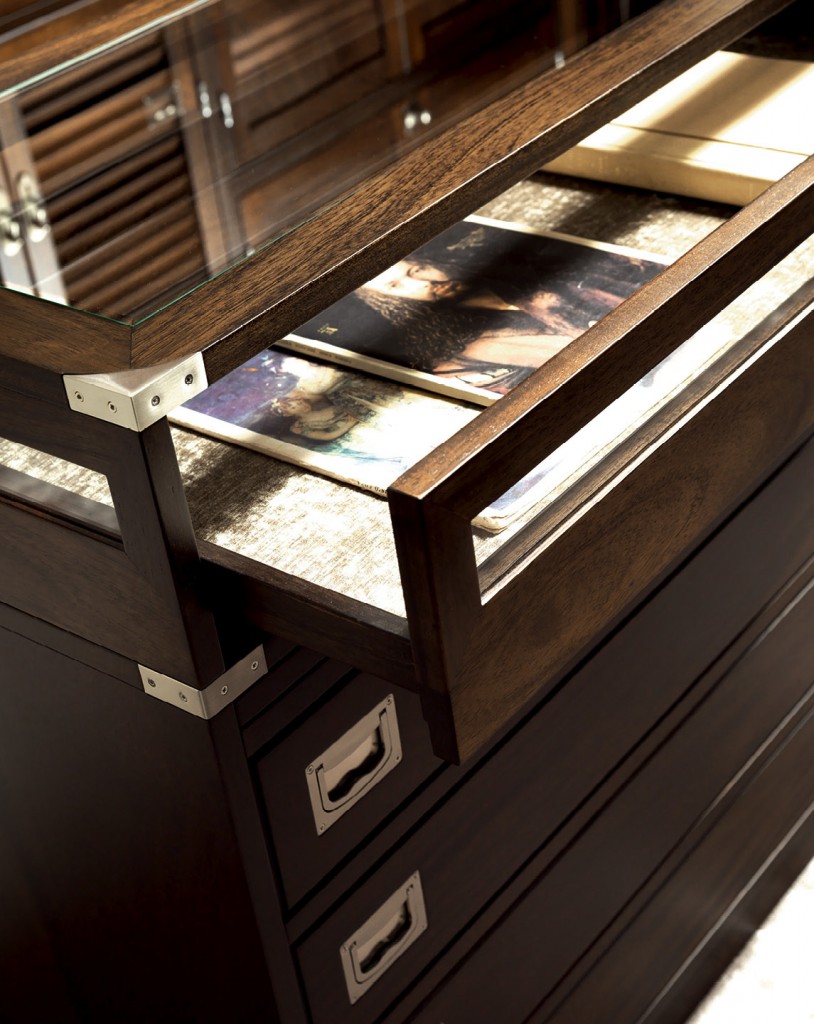 METAL. "Copper has been incredibly popular for more than five years, but has reached its peak; brass is now the metal of the day," states the trend setter. "We're predicting a gradual return to chrome-plated metals starting next year."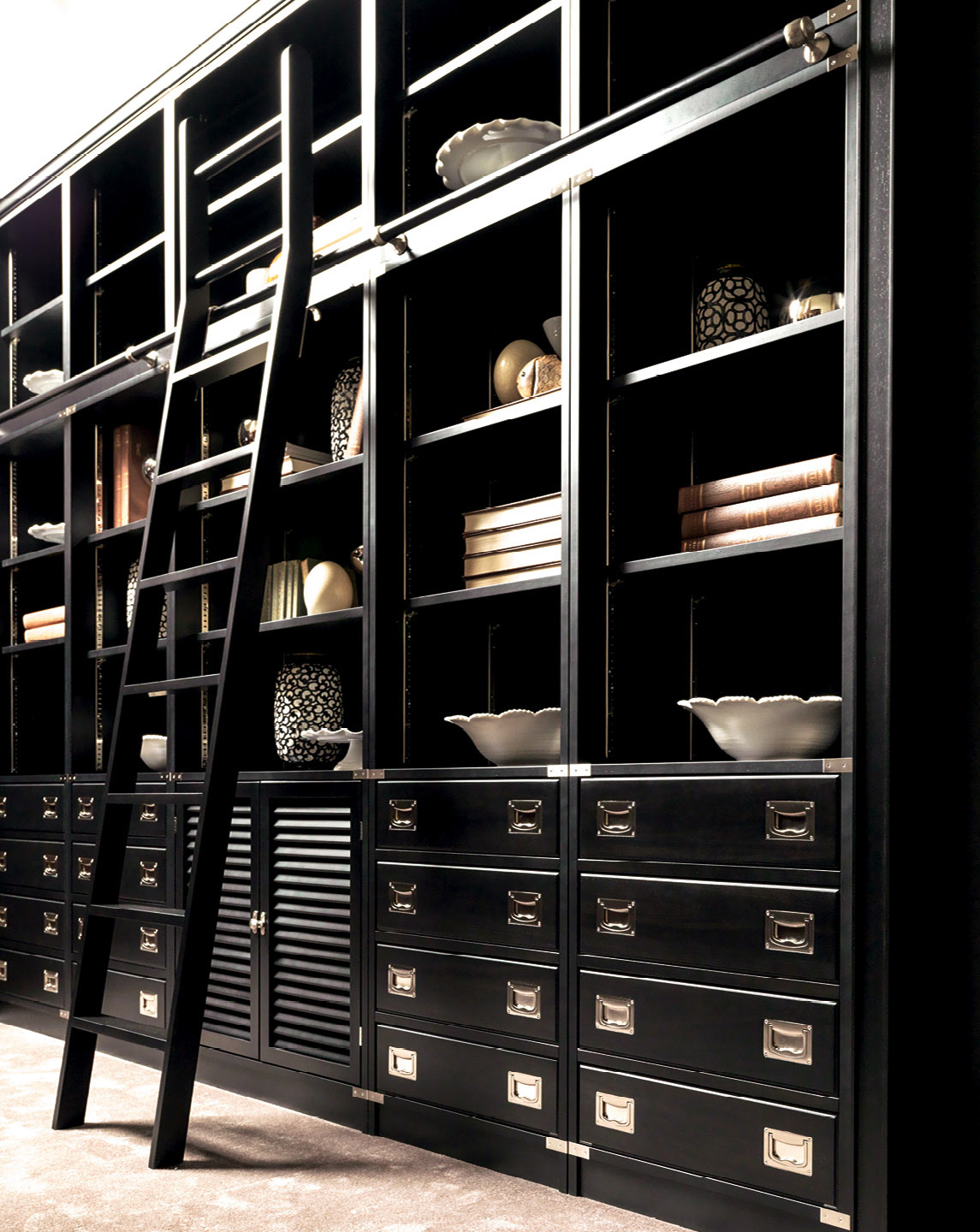 DARK WOOD. Earthy tones and dark woods will also make a comeback, explains Scarlet Opus, "From blonde forests and Scandinavian looks, which have been very popular over the last few years, we'll move towards warmer, more intense tones, dark browns and even black."
LUXURY OF THE LAND. As our lives become increasingly chaotic and dependent on technology, our desire to reconnect with nature and return to simpler ways of life is reflected in the design and style of our homes. "Organic materials and traditional workmanship continue to lead the way," Redshaw assures us.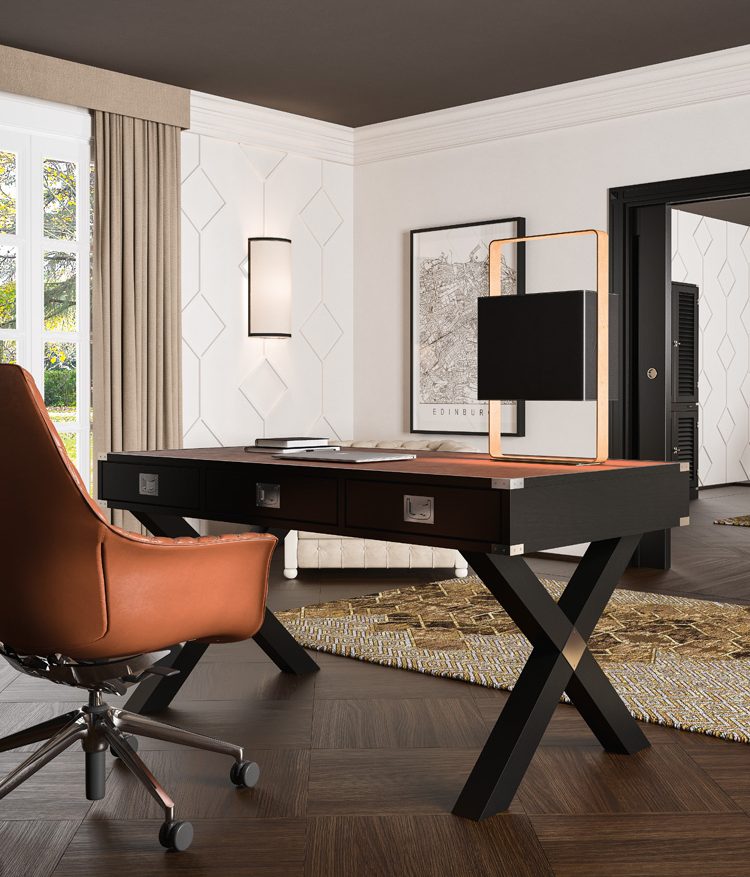 Inspired by these trending styles, Caroti has designed a series of home settings with an eclectic style, where wood and metal meet in sophisticated plays on texture. The most indicative example is the home office with Dolcevita desk in a Black Mahogany finish and a modular bookshelf with glass diamond doors, featuring a leather upholstered top. The diamond theme on the bookshelf doors is made from steel with a powder finish in a gun barrel colour. The Dolcevita desk with 3 drawers is available with a leather top (see photo) or upholstered in other leather colours, or alternatively with a solid wood top. The leather armchair with tufted padding is height adjustable and equipped with wheels.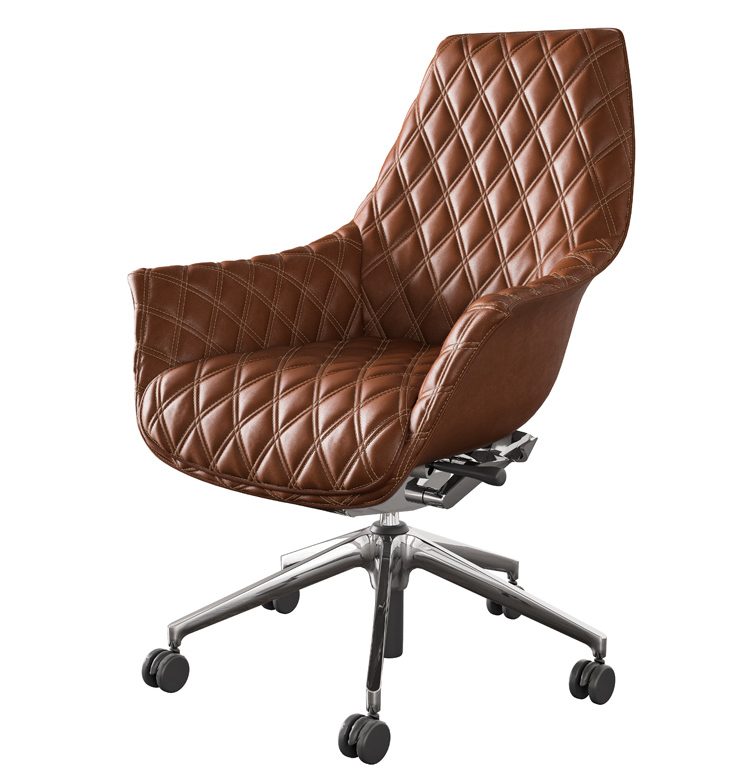 Visit our internal showroom and discover these and a range of other home office solutions by Caroti. Our style consultants are at your service for personalised, custom-made designs.