Summer is here, bringing the desire to relax outdoors: in the garden, by the pool or even better barefoot on the sand admiring the sunset. This is how this special project of outdoor furniture was created for Bagno Italia, a well-known and good valued restaurant on the coast of Marina di Pisa, in Tuscany.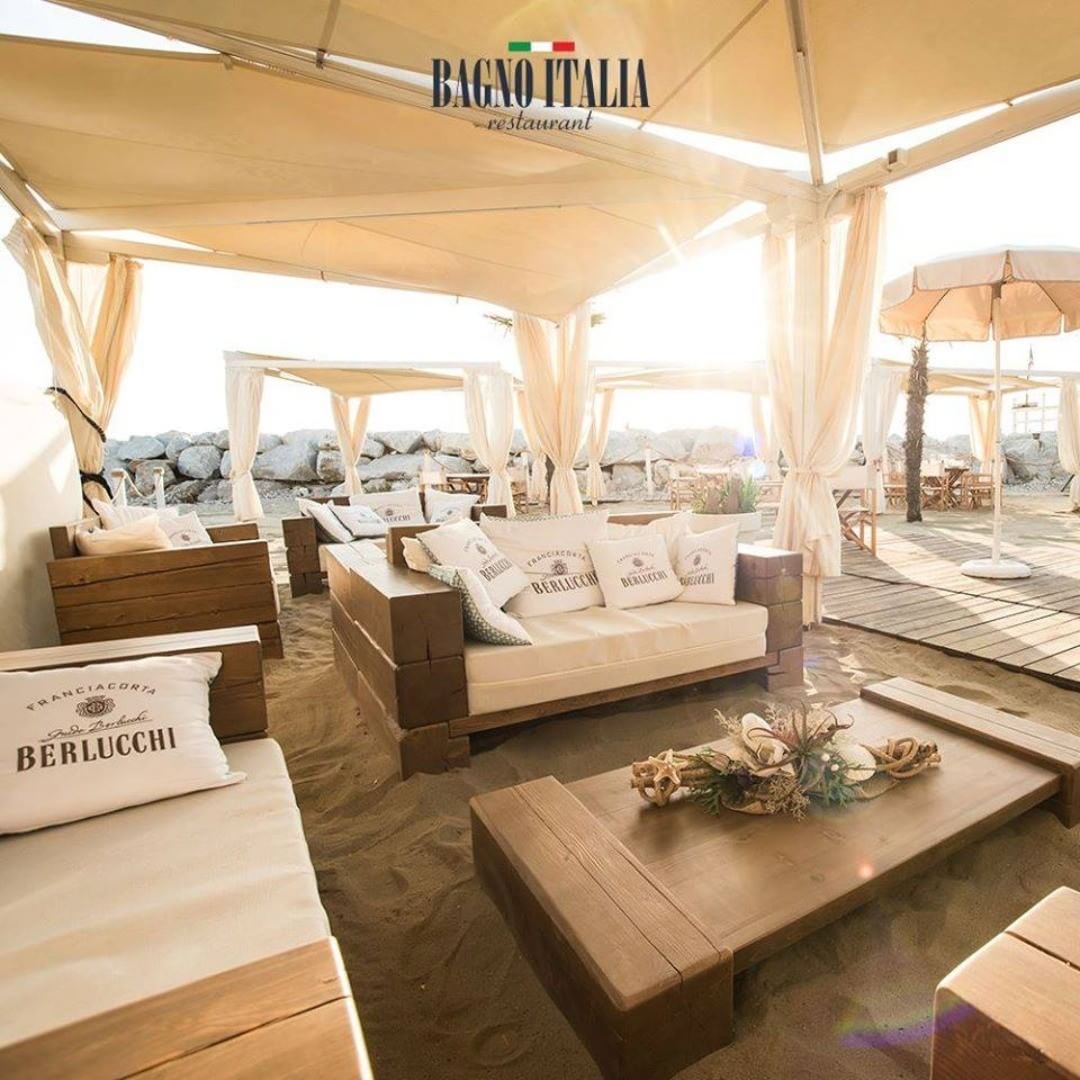 For Andrea, owner of the restaurant, a great customer service is fundamental, from the dishes they serve to the space where they receive people. First point in common with Caroti.
Andrea is a lover of solid wood, as he's fascinated by the warmth it transmits and admired by the story it tells and its solidity that lasts over time. Second point in common with Caroti.
Furthermore, in every aspect of his work, Andrea seeks sober elegance, discreet luxury and respect for the environment. Third point in common with Caroti.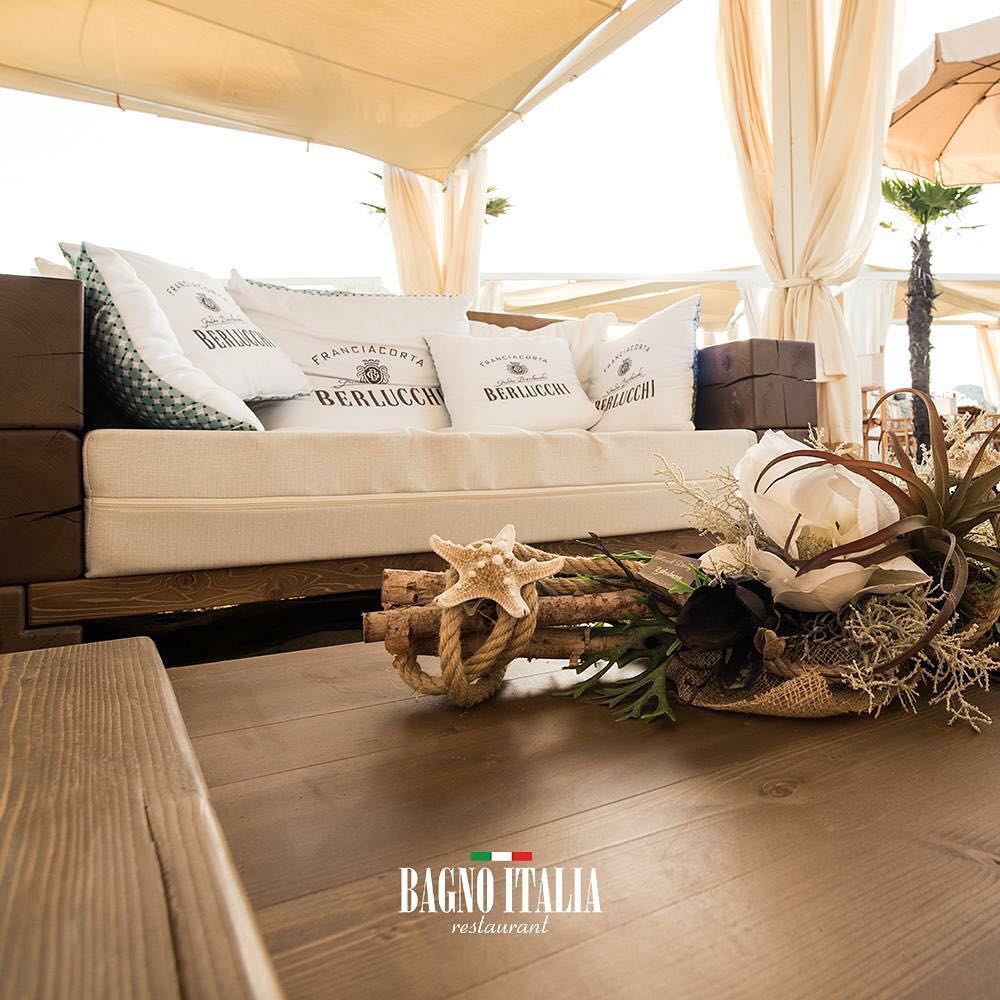 And you can found all these values in the set of outdoor furniture in eco-chic style that Caroti has created ad hoc for Bagno Italia Lounge, a comfortable and exclusive boudoir on the beach with a romantic and elegant touch, where guests can wait to sit down at the table while sipping a glass of champagne or a fresh cocktail.
The outdoor furniture set consists of a 2-seater sofa, an armchair and a low table made of solid wood blocks. The design is minimal, the rigorous geometries are highlighted by a rough and aged effect inspired by the tree trunks transported and polished by the water during the sea storms, where grains, knots and natural cracks of the blocks of solid wood are part of the furniture design, standing out like words on a blank page thanks to the mocha-colored opaque finish.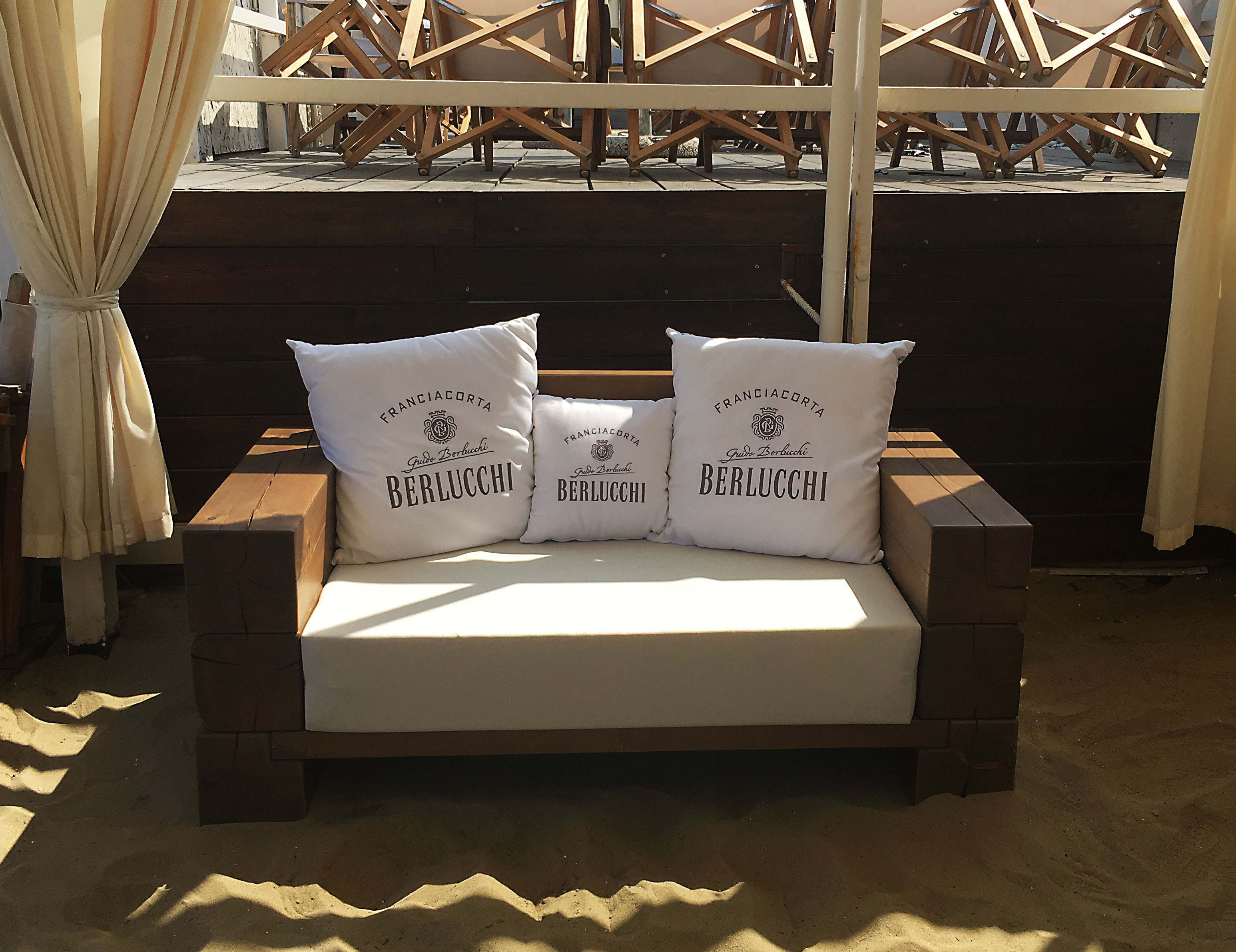 Caroti has transferred all his experience in nautical style furnishings in this set of outdoor furniture: materials, finishes and insulating treatments capable of withstanding salt, sun and even snow, as shown by the (involuntary!) test during an extraordinary snowfall this spring.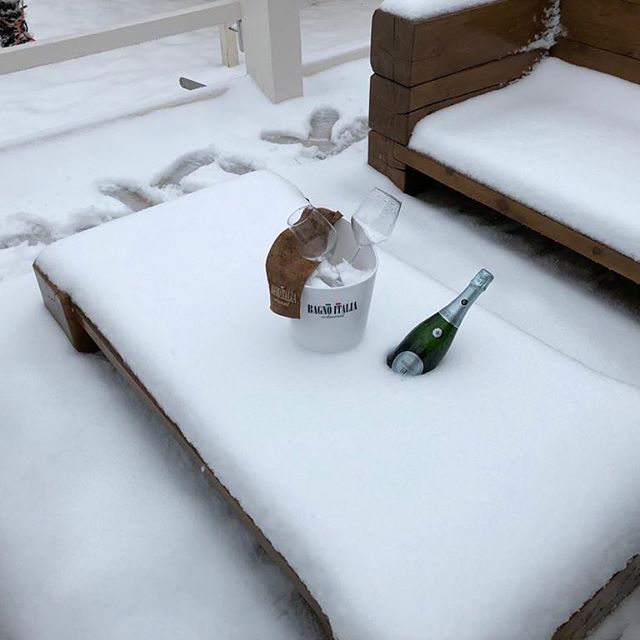 Some rope-colored cushions on the sofa, the sun plunging into the sea at sunset that you can see through the curtains moved by the breeze..the summer season has just begun at Bagno Italia Lounge and we can no longer do without. Whether for an aperitif or an after dinner, what are you waiting for?