industrial chic
Waiting to discover the new designs on show at the Milan furniture fair  taking place next April, here is a preview of some trends that will soon be appearing on the furniture magazines and online.
The industrial style already popular in 2015 becomes industrial chic, by experimenting with the classic duo: black and white. Urban landscapes, patterns on untreated stone and on concrete, a contrast of light and shade, the intensity of a glaze. The crude nature of black and white highlights the shapes, brings out character and personality, stops time in a second of eternal elegance.
The Skyline combination of the Concept by Caroti collection explores the range of colours that goes from the extremes of white and black crossing the infinite shades of grey, sometimes blending with geometrical and multifaceted shapes for new blends with bold and cosmopolitan shades.
Theca is a storage bed with a padded headboard and lateral shelves.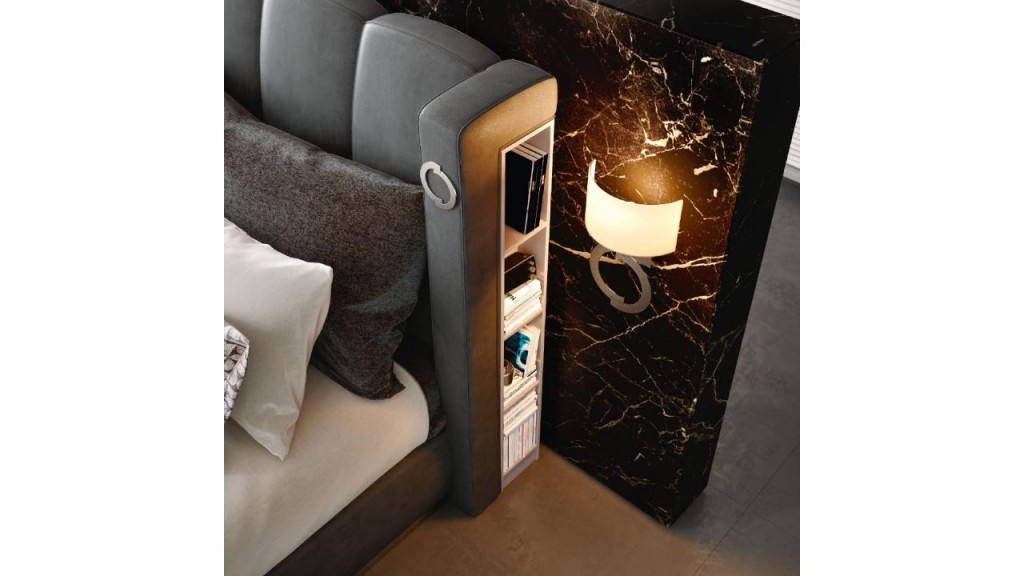 The dressing table Plateau comes with a standard and maxi chest of drawers.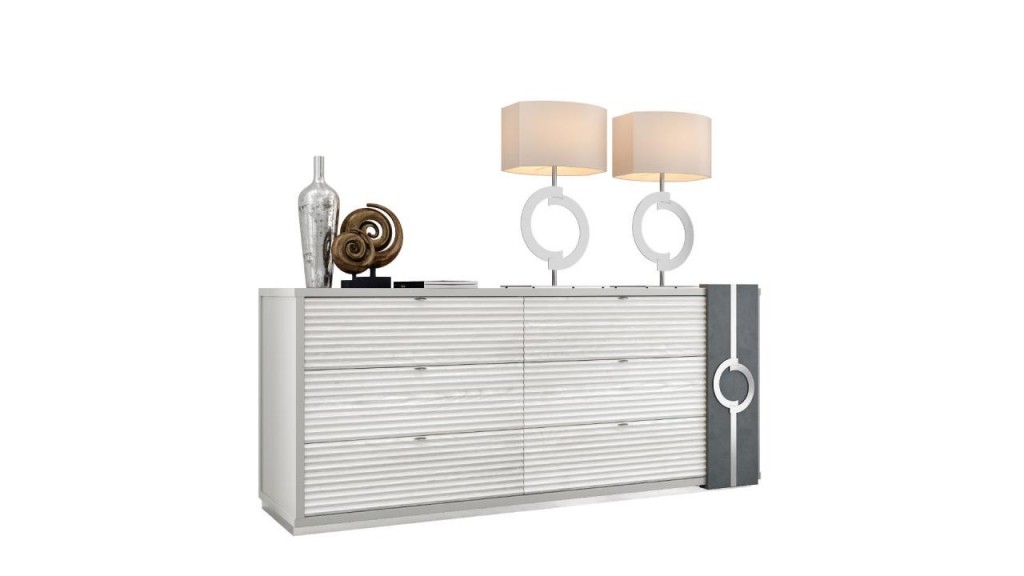 Another strong trend is the combination of different material surfaces: not only solid wood, but also soft matt lacquers and leather cladding, imitation leather and fabric to combine together to create an eclectic styling with a strong character.
The use of geometric shapes like lines and indentations skilfully carved into the solid wood brings out the natural grain in various nuances from iceberg white to mocha brown. The simplicity of nature also invades the lacquers which include "soft touch" matte finishes, delicate and soft to the touch like velvet, in a deliberate contrast with the harshness of the squared-off lines of modern design.
The cladding surrounding the furniture are handmade in leather or nubuck for a prestigious finish, but also come in imitation leather and natural fabrics for a more eco-friendly style.
Keep following us to discover previews of the latest trends for furniture in 2016.