Let's talk about how to decorate children's bedroom with blue by choosing in exclusive preview among the Caroti's sample new fabrics. A selection of graceful and shabby style patterns that will bring the scent of the sea into the bedroom of the little ones.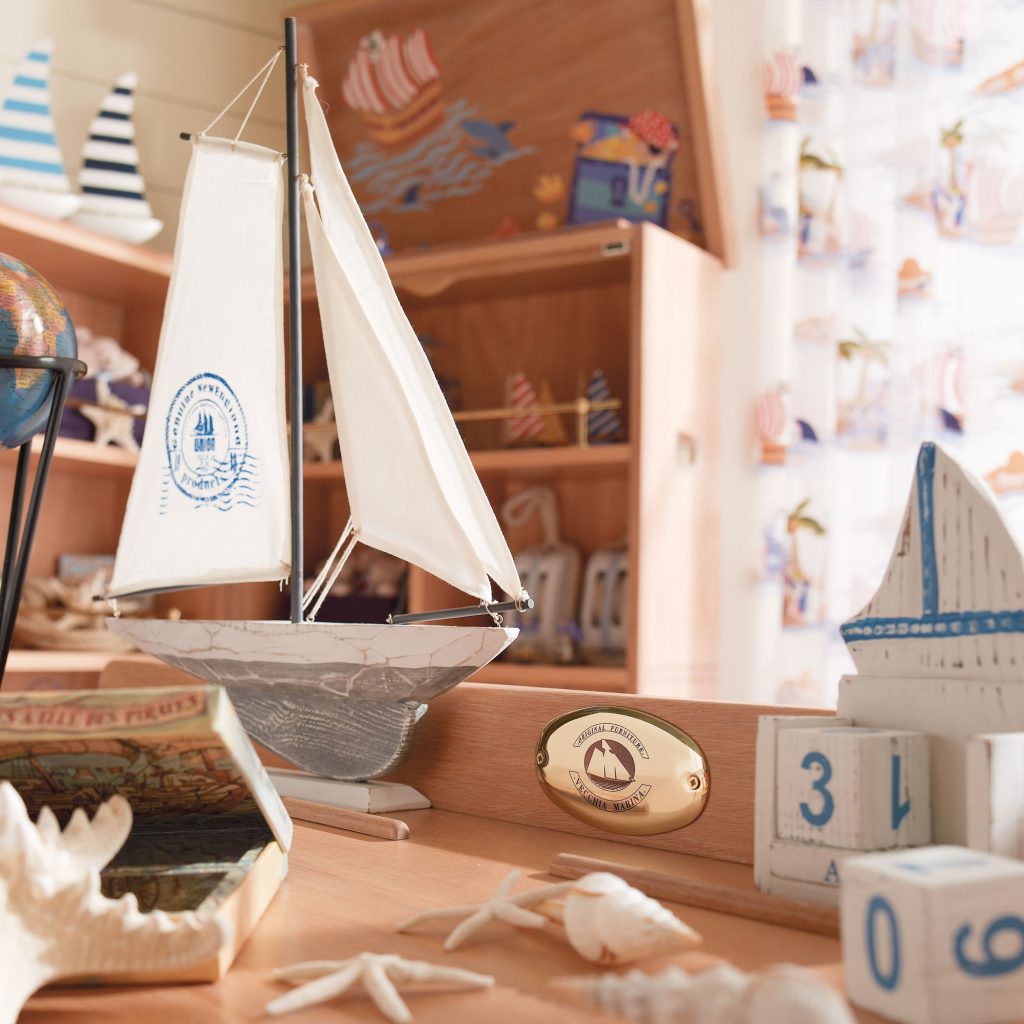 Decorating children's bedroom with blue and red
From nautical flags to Navy uniforms, white, red and blue are the most emblematic colors of the maritime world. This lively and timeless color combination inspires original and always up-to-date ideas for decorating children's bedrooms in blue and beyond, such as the Cordage wardrobe with padded sliding doors.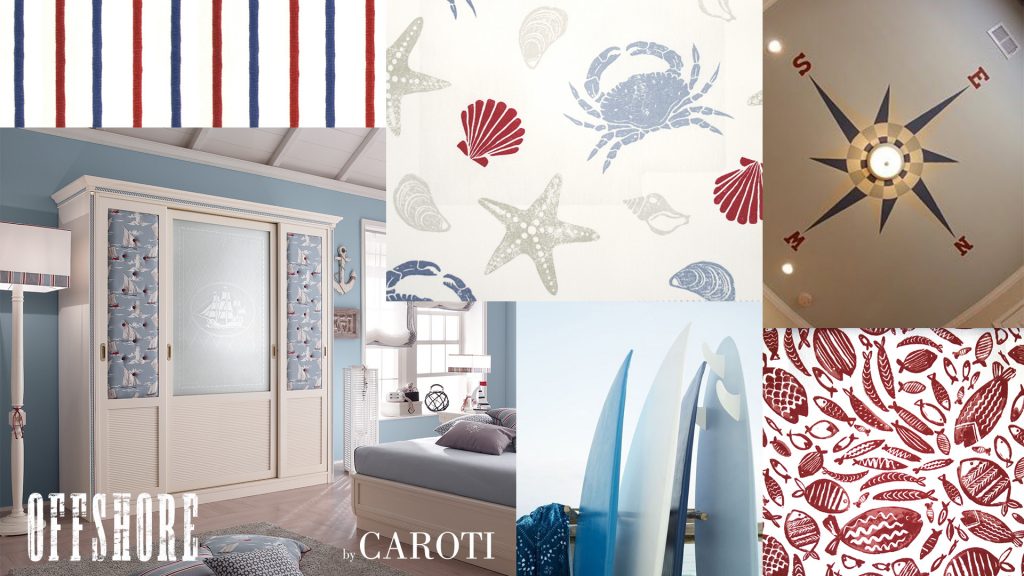 The OFFSHORE proposal mixes stripes and illustrated patterns that will transport children off unexplored seas. And in order not to lose your orientation, turn the chandelier into a compass by painting the ceiling with the wind rose.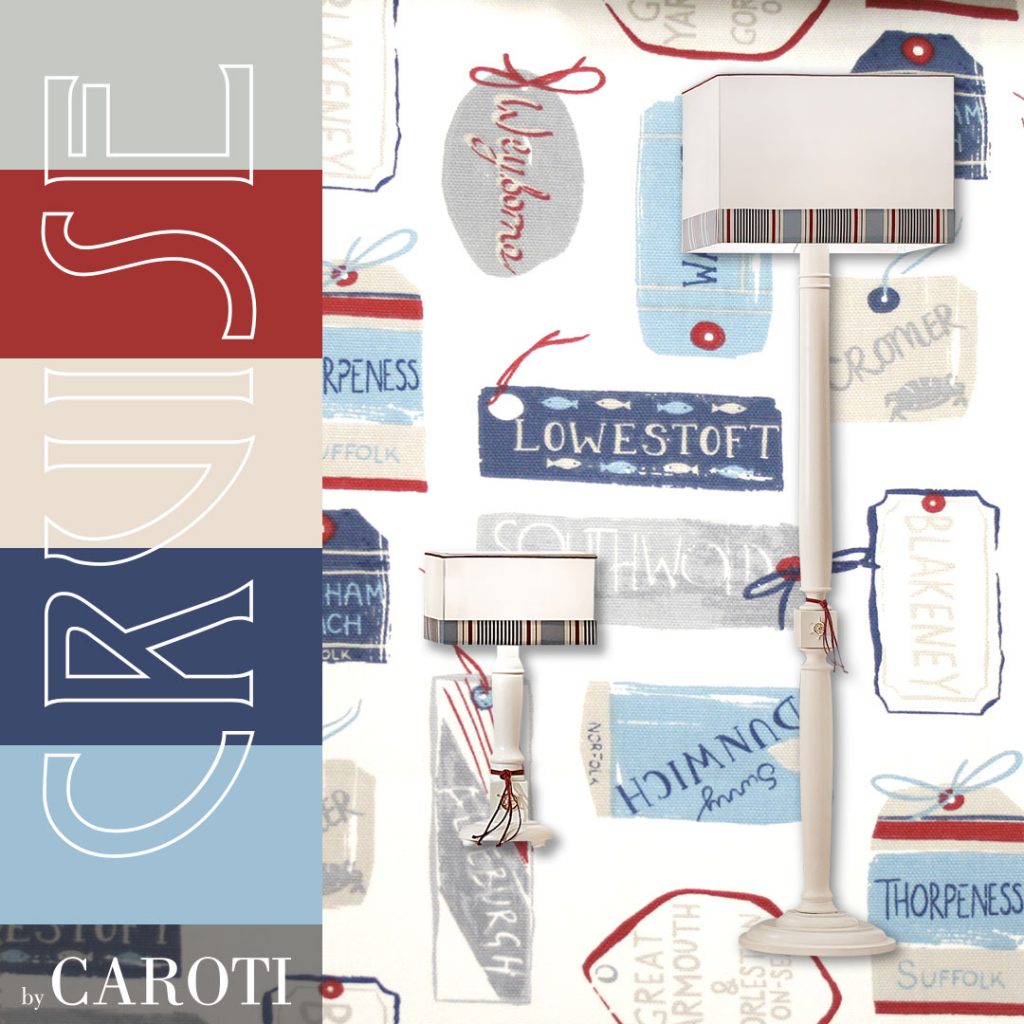 If you love vintage style, CRUISE is the perfect palette for the bedroom for children and teenagers with a globetrotting soul. The fabric we have chosen recalls the theme of the journey in a vaguely nostalgic way; together with the Quadra lighting set with wooden base and customizable fabric shade, they create a sober and elegant combination.
Decorating children's bedroom with blue, light blue and turquoise
A dive where the water is bluer, as a well-known Italian song literally says. With the VOYAGER interior design proposal we will dive into the sea thanks to the single bed with Vela headboard in parchment and the textile mix with stripes and illustrated patterns. Then choose a modern rug made of large yarn.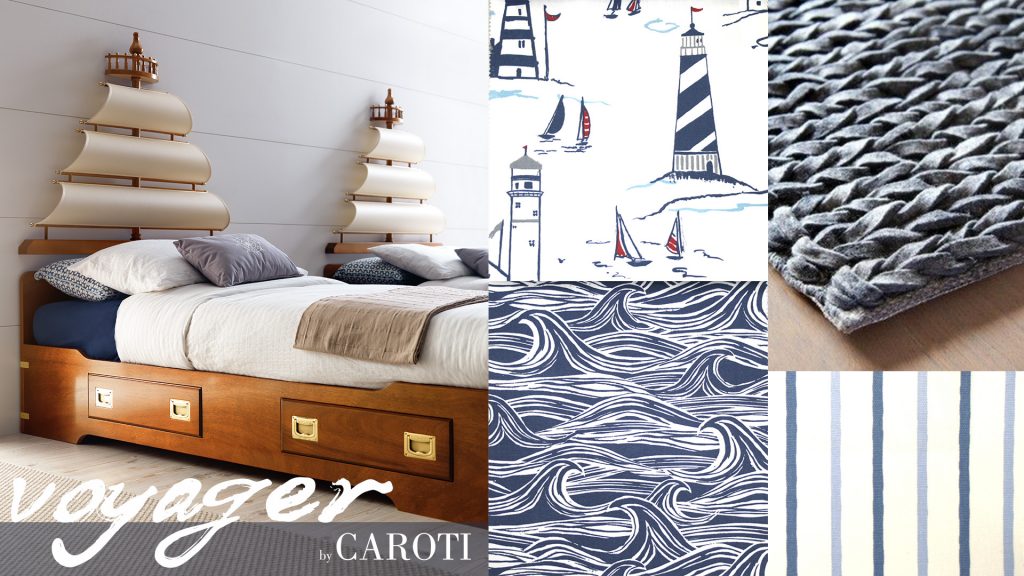 If after every trip to the beach your children will fill your pockets with pebbles smoothed by the current, this original idea works very well: decorate them with marine-themed illustrations such as seashells, fish, anchors and starfish.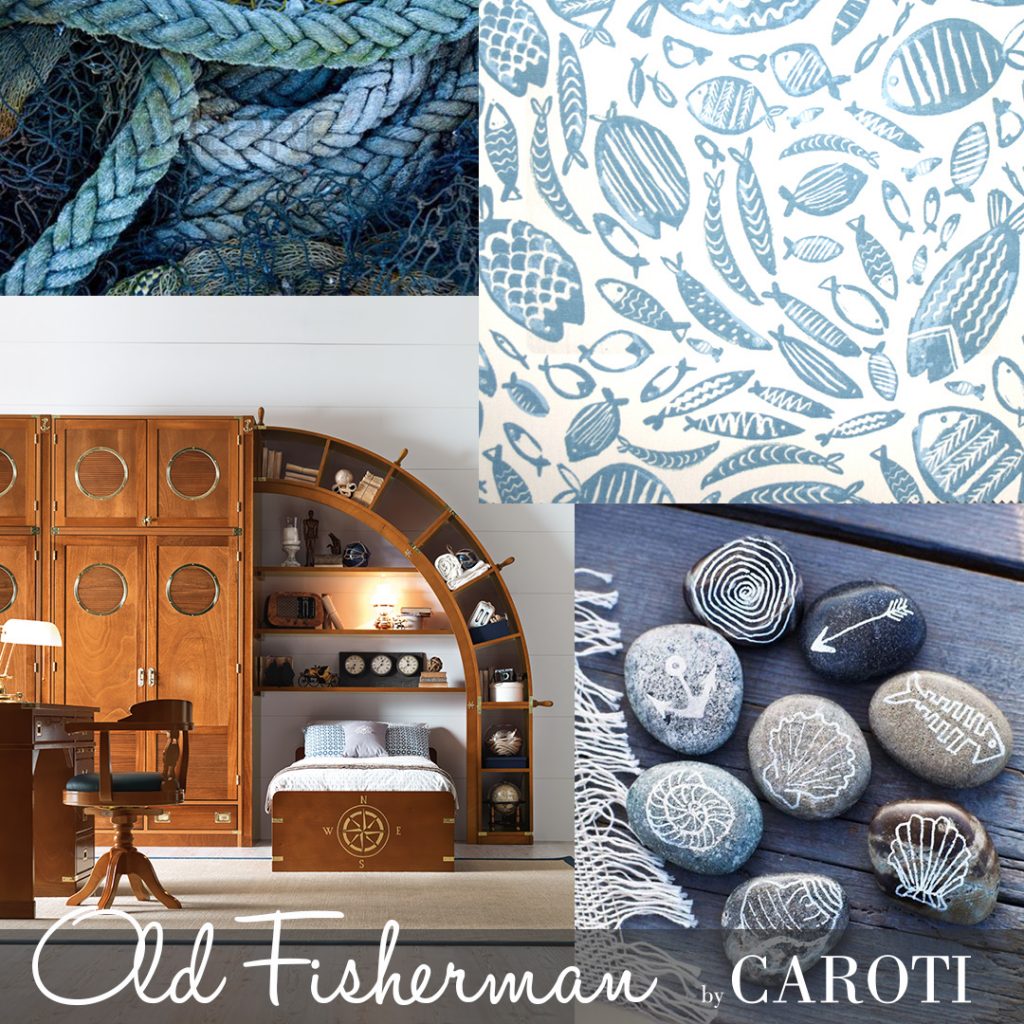 The OLD FISHERMAN theme is inspired by the fishermen and the wolves of the sea, by their nets full of fish. At this point you just have to go along with your children's imagination and furnish children's bedroom with blue with the Arkata bridge wardrobe with a rudder-like bookcase.
Not just for boys. Light blue and turquoise are delicate and romantic colors that are perfect for decorating little girls' bedrooms as well. PACIFIC as the waves of the Pacific Ocean so beautiful to ride, so vast and deep as to harbor magnificent creatures like whales. We imagined it in the bedroom of a little girl with a Passepartout convertible bed.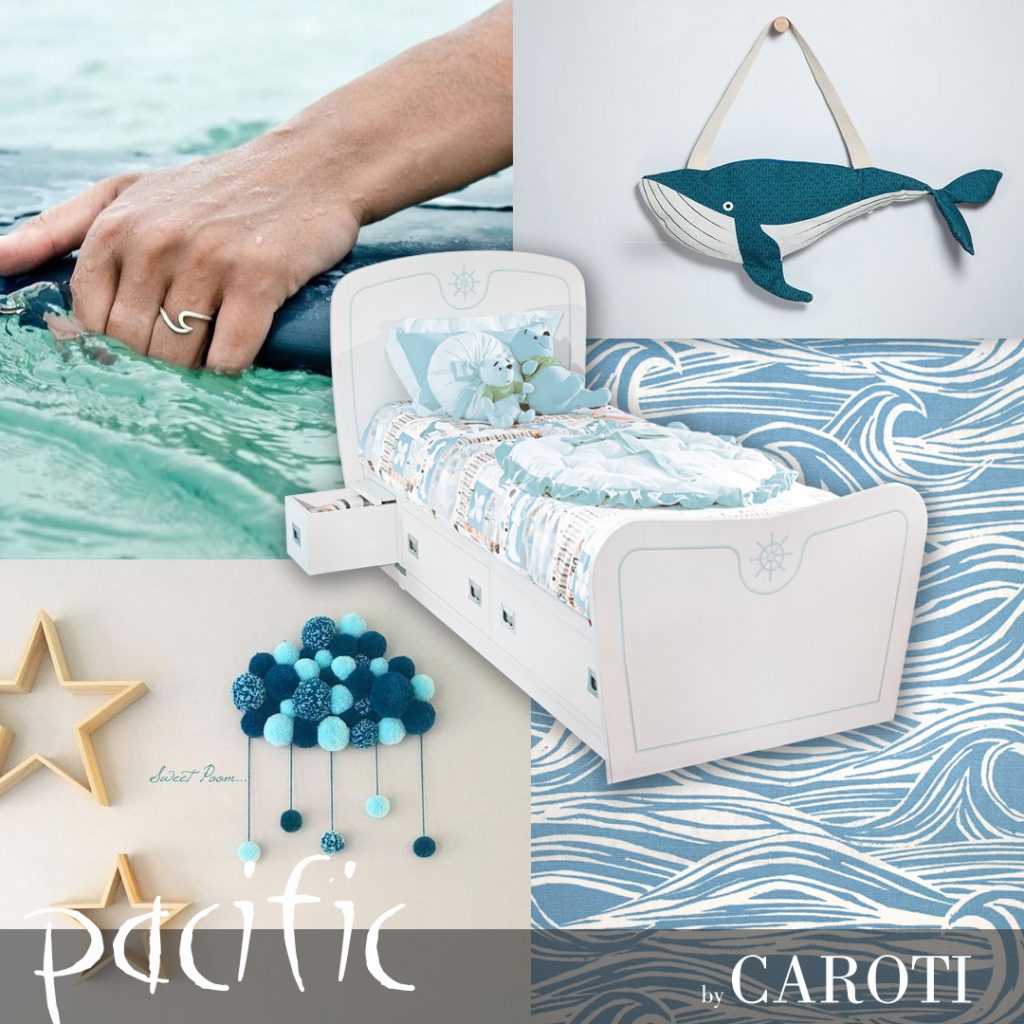 We had fun decorating the children's bedroom with blue, we hope you will do the same by following our advice. Keep following us for further imaginative ideas.