Christmas is by far children's favourite time of the year, because it is when their dreams come true: the love of a united family, gifts to open, fun and games, fresh nourishment for imagination and creativity.
As Christmas approaches, one needs original ideas to put under the tree. Something that is not just pretty, but is also a tool for physical and cognitive growth and development, with an ergonomic and practical design, especially made for small children. This is why Caroti is proposing three kinds of games and designs inspired by fun and adventure at sea.
Stella Marina – SEASTAR – round bed
Soft and velvety as a stuffed animal. Glamorous and as vast as Mum and Dad's bed. In every children's room, the padded round Stella Marina bed (for mattresses with a diameter of 190 x h18 cm) creates an imaginary world where one can fall asleep imagining a mermaid singing and dolphins playing among the ocean waves.
The Stella Marina collection also includes a star-shaped pouf matching the Cordage transformable dressing table with drawers padded with eco-leather. The items have been designed for children: when the mirror is closed, the delicate dressing table turns into a large desk.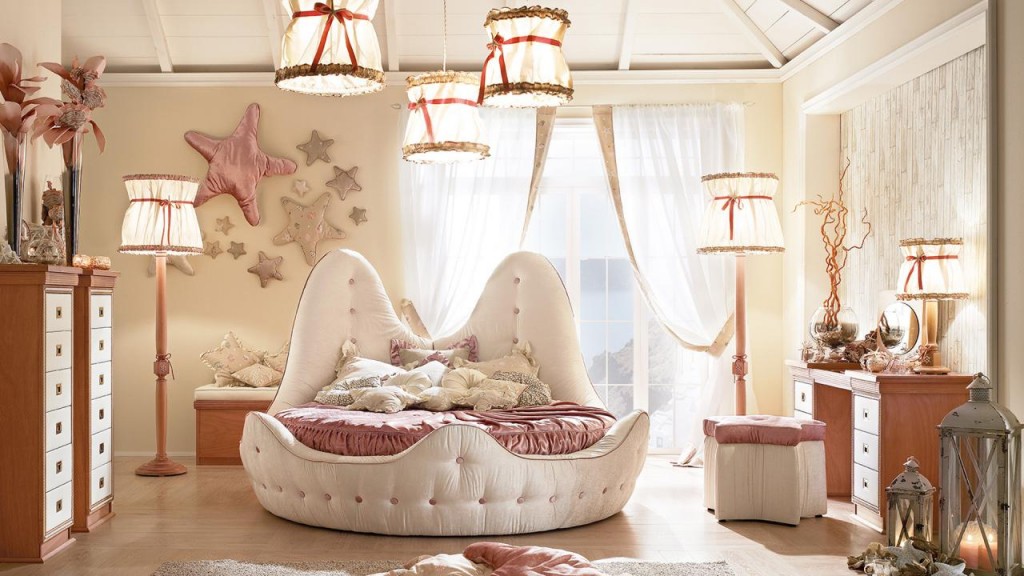 Brigantino
Children can cry, "Away boarders!" and dream great sea adventures on the Brigantino play island, with a bridge deck they can walk on and a real revolving helm. 6 large drawers are built into the stairway to put away toys and other items.
The play area is made of solid and multi-layer mahogany, to ensure great structural strength and painted with non-toxic colours which are environmentally friendly and not harmful for health.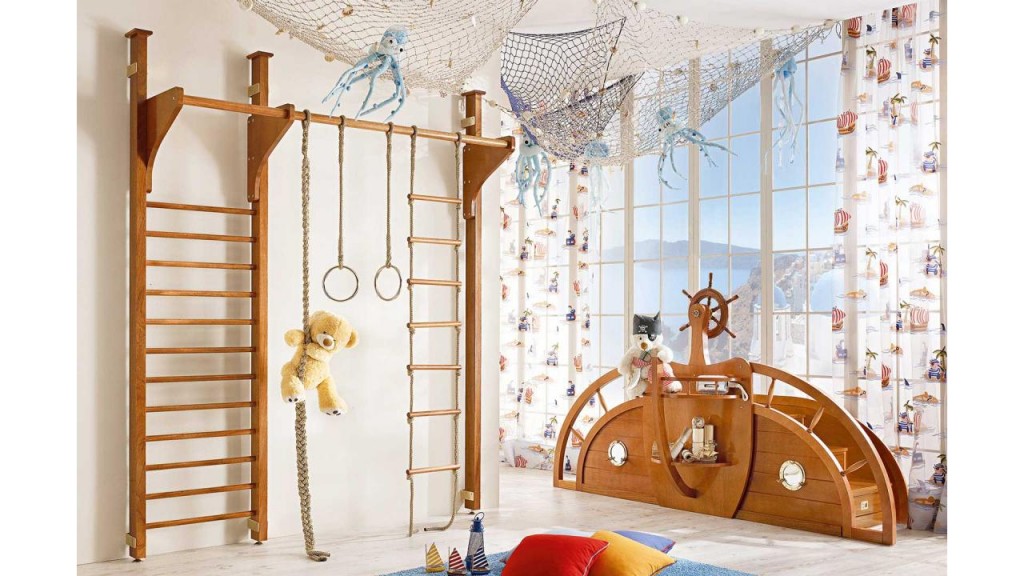 Captain at the helm!
The hold is full and the ship's boys are about to let the moorings loose. The helm is waiting for a bold Captain to take it toward adventure.
Thanks to a real helm which can revolve by 360° in any direction, made of solid wood with open pore finish and shiny brass fittings, one will have the feeling of truly commanding a ship.
The Timoniera play furniture is an accessory for the children's bedroom which was also designed to help parents: there are some open shelves where toys, books and other items can be put away, to keep the room in order at all times.