Kitchens are usually designed to make movements ergonomic, and to follow the prepping, cooking and  mise en place of food.
Bolina by Caroti goes beyond a practical function, and turns the  island counter into a real prow, crafted by hand using solid mahogany, navy plywood and polished steel accessories. The top houses a large marble working surface set with a place for an inset stove and round  Lazy Susan style tray with a 360° rotation mechanism.
On the front of the counter, there is room for up to six revolving leather stools, and inside the base, there are compartments with sliding doors and large baskets with blue-motion guides.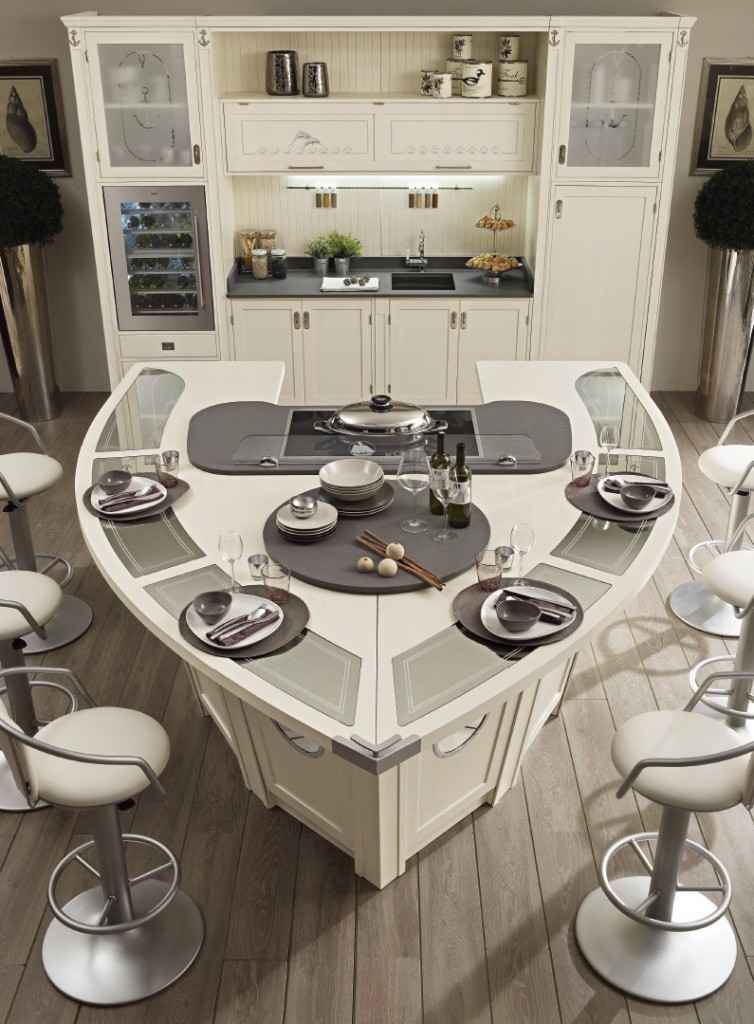 The stove area has an overhanging  shelf which is also shaped like a prow, with a steel smoke suction hood, adjustable inset spotlights and a polished chrome railing to place and hang tools.
The kitchen is completed by a modular piece of furniture built to host inset white goods (refrigerator, small wine cellar, oven, coffee machine) and stainless steel sink with matching  mixer.
The Bolina kitchen, ready for delivery in the Shiny Varnish finish, can be yours with an extra discount at the company's interior showroom. It has never been so easy to have a unique and exclusive kitchen.