"Objects and furniture are increasingly customized, because people are becoming more and more courageous in expressing themselves and their ideas."
According to Tom Bartlett, founder of the London-based design studio Waldo Works, interior design is moving towards a fun and exciting direction. The brown and flat interiors that were so fashionable until a few years ago, together with a style that expressed neutrality, seem to have vanished like a cloud. And the most recent personalized creations by Caroti are the perfect example that combines structure and aesthetics, form and substance.
Custom furniture with drift effect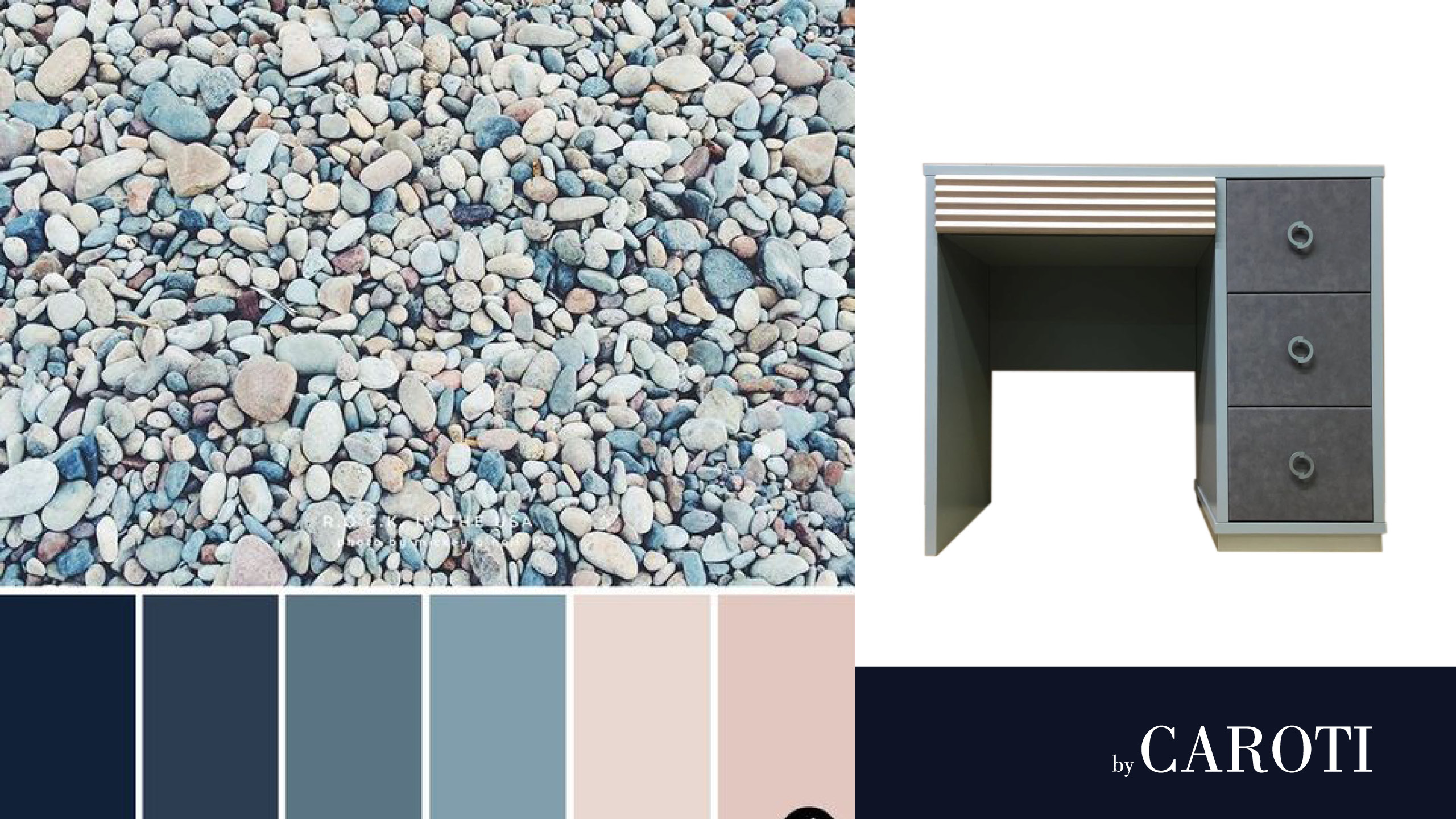 A bay overlooking the ocean with stones honed by ancient waves. This is how the inspiration for the finishing of this custom made piece of furniture for the bedroom of the Concept collection is born, as comfortable and practical as a desk but as small as a bathroom cabinet. Stone Gray RAL 7030 lacquering, push-pull drawer with notched working in Bonseki solid wood and Iceberg finish, drawers with gray eco-leather upholstery with bluish shades, base and handles with satin-finish steel effect.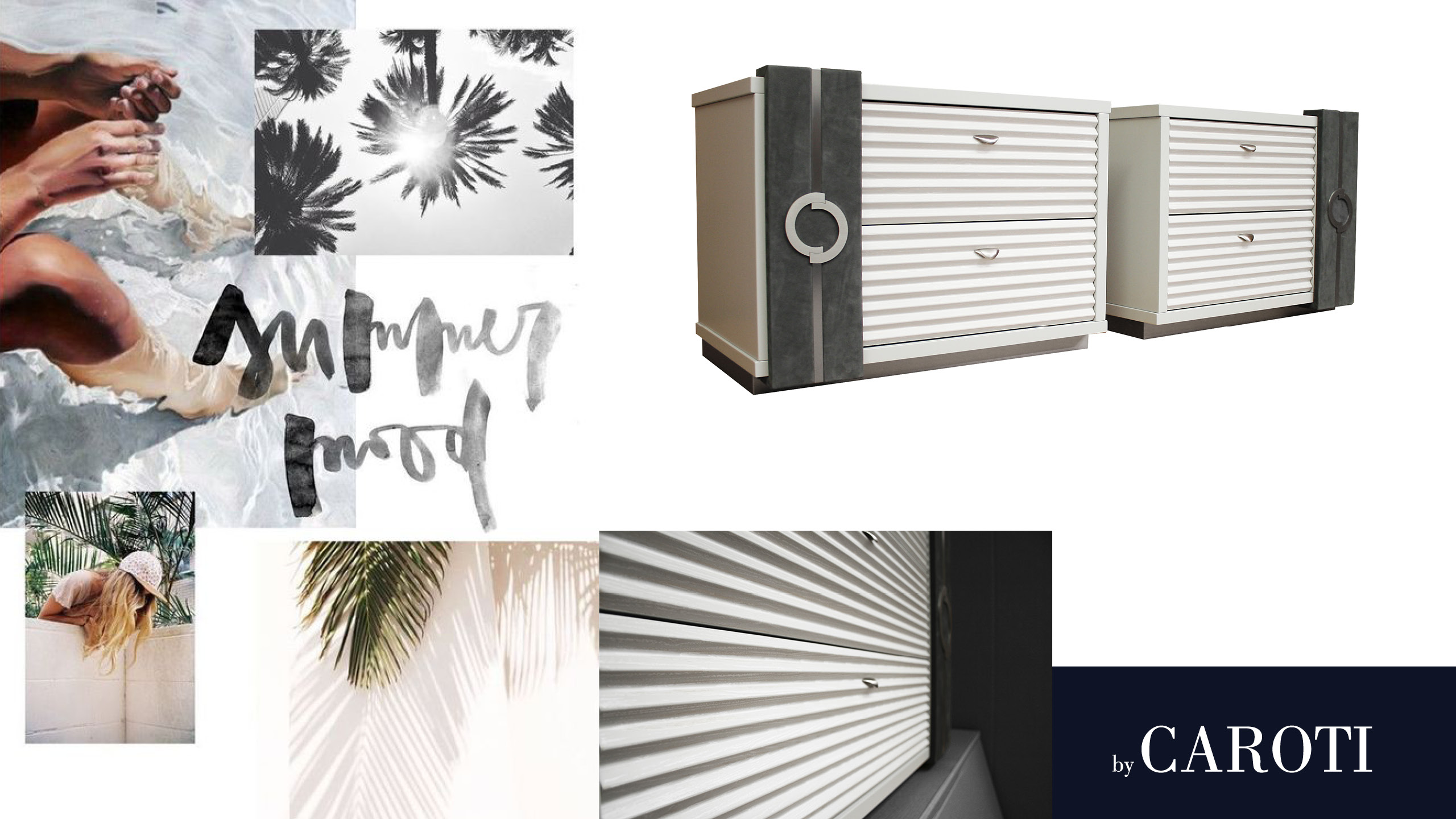 California dreaming. This is the summer mood that recounts Plateau bedside set of the Concept by Caroti collection with RAL 7035 Light Grey lacquer, drawers with serrated solid Bonseki finish with Drift finish and anthracite gray nubuck insert, base and handles with satin-finish steel effect.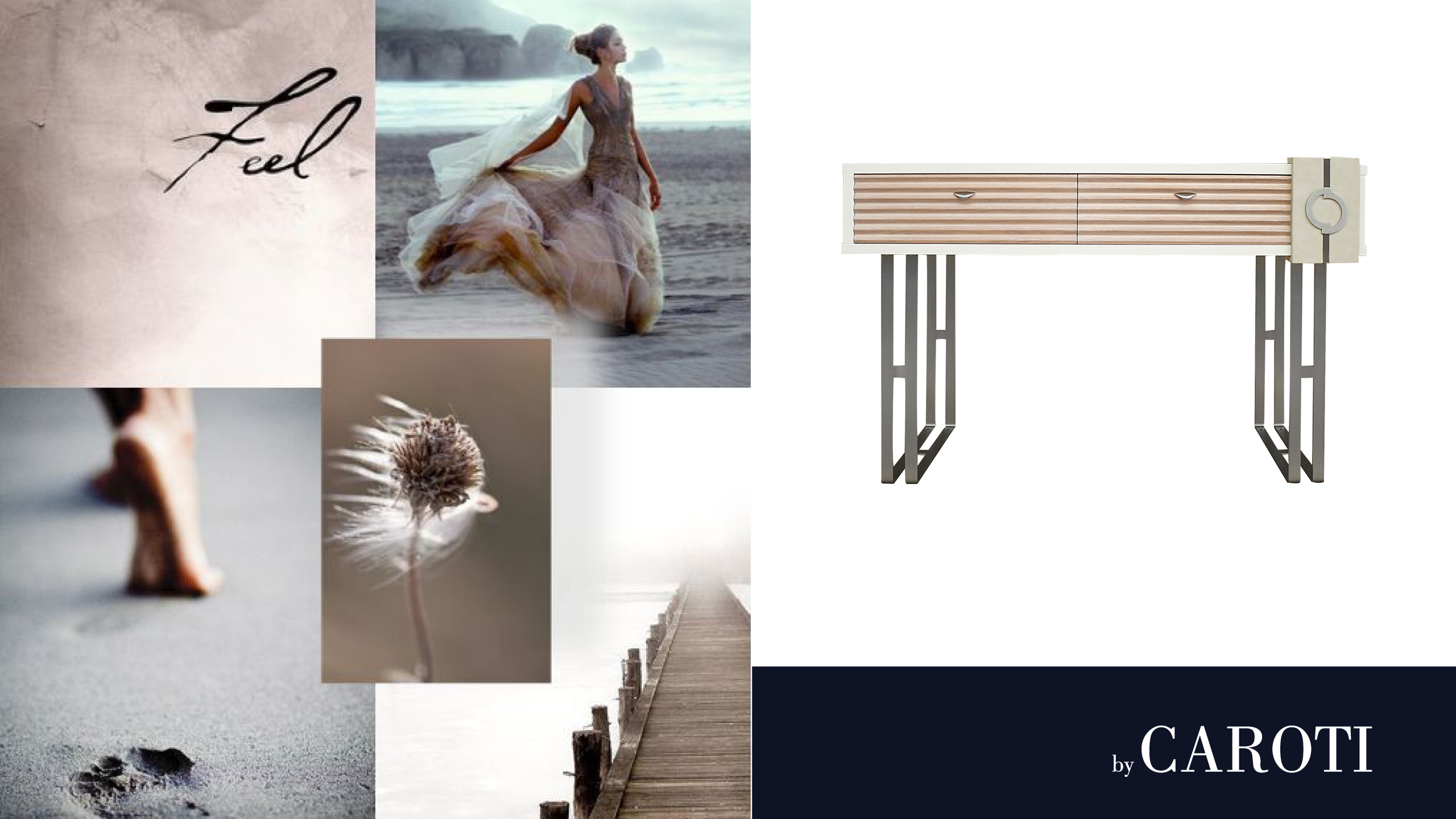 Under the sign of romanticism, the Concept collection's Lift toilet: RAL 9001 Creamy White lacquering with Bonseki notched solid wood drawer in Fusion finish and sand-colored eco-leather insert, base and handles with satin-finish steel effect.
Custom furniture with fluorescent effect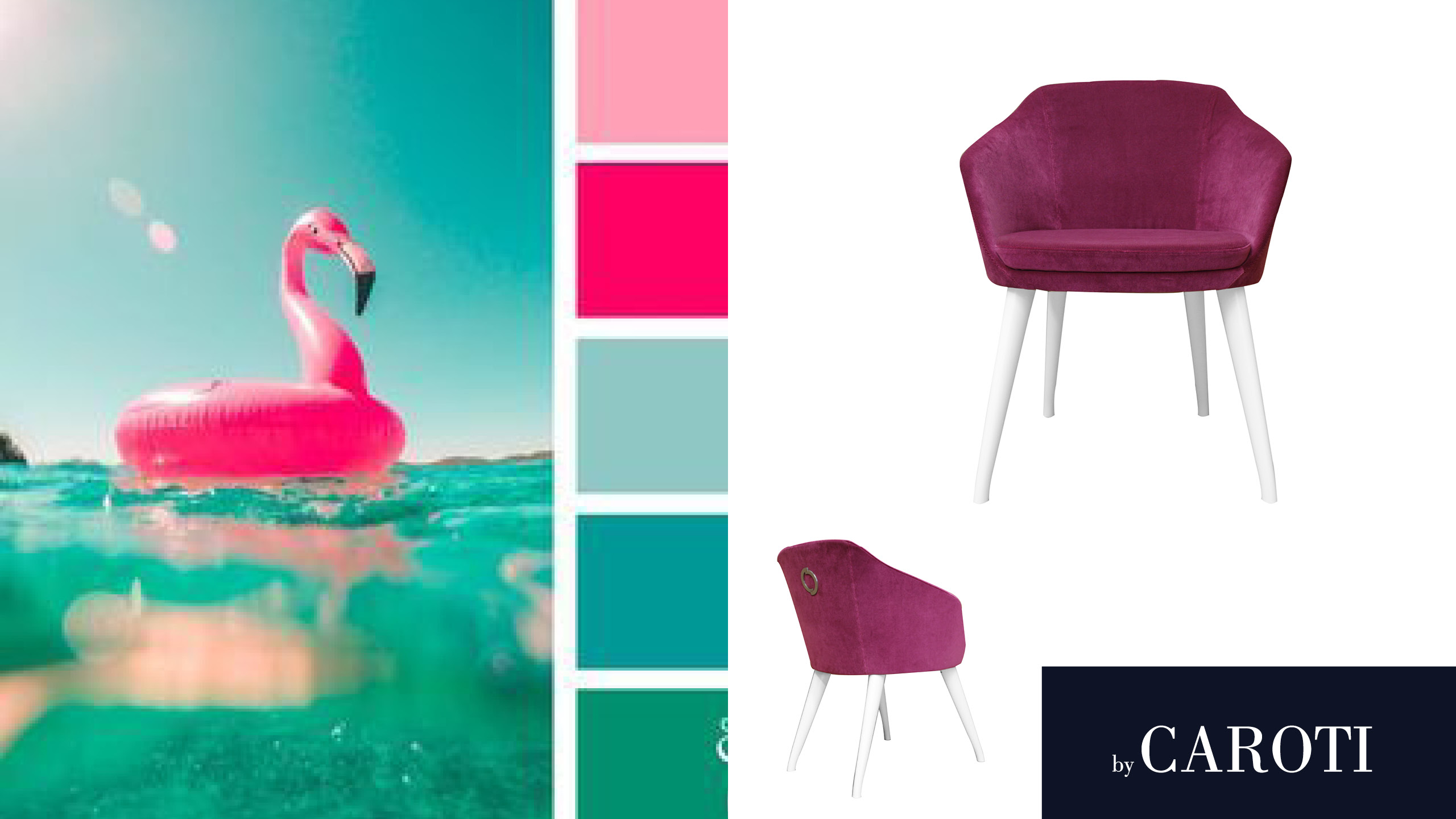 The pink flamingo is the must-have of the summer 2018 which has definitely taken the place of unicorns and rainbows. After the summer, however, we can bring its memory in the kids bedroom as with this Exagon chair from the Concept collection with a pink fuchsia velvet lining.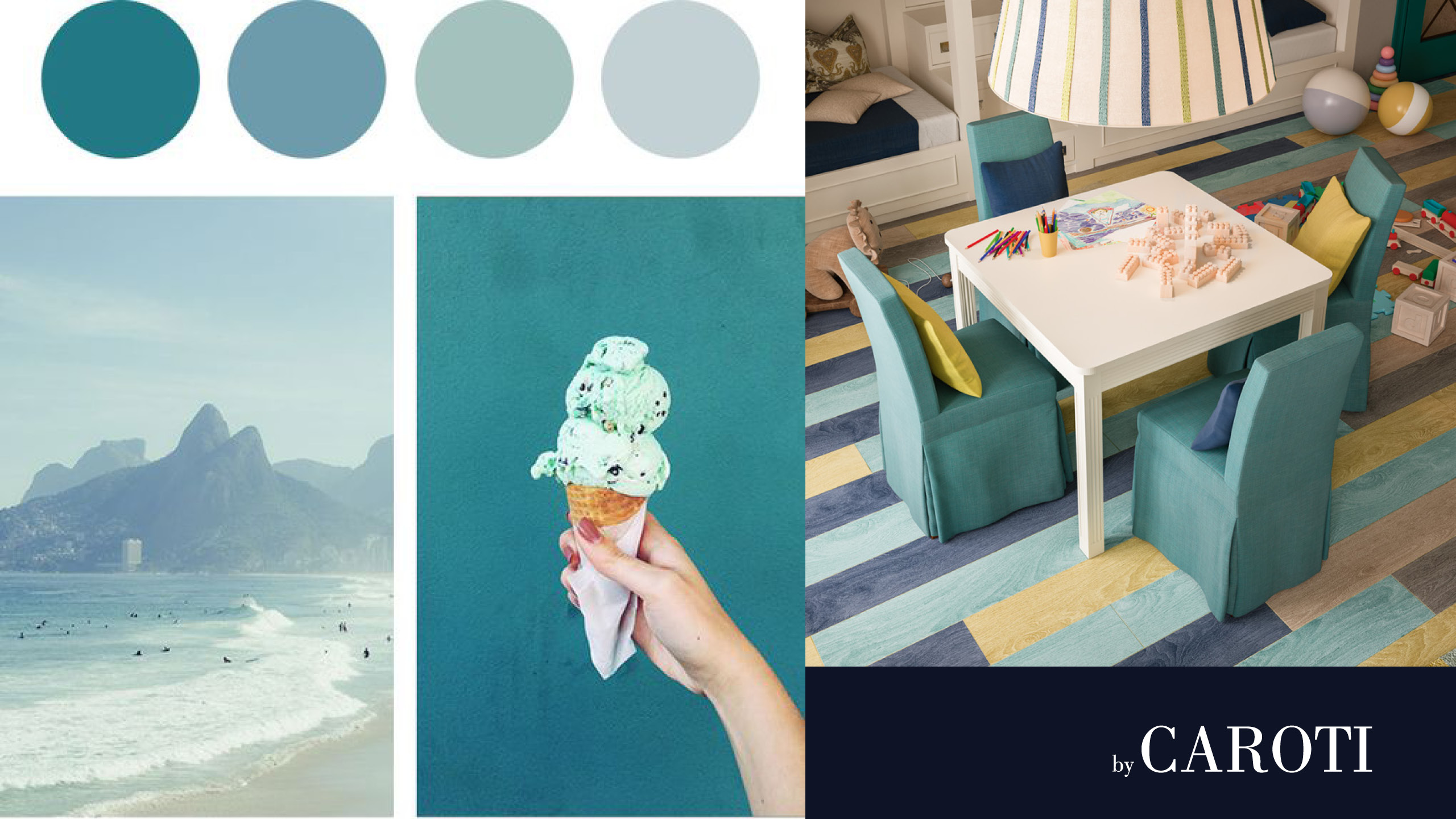 Crystal water or mint ice cream? The Portofino habillé chair with green aquamarine fabric lining brightens up the kids bedroom and beyond.
Custom furniture in eclectic style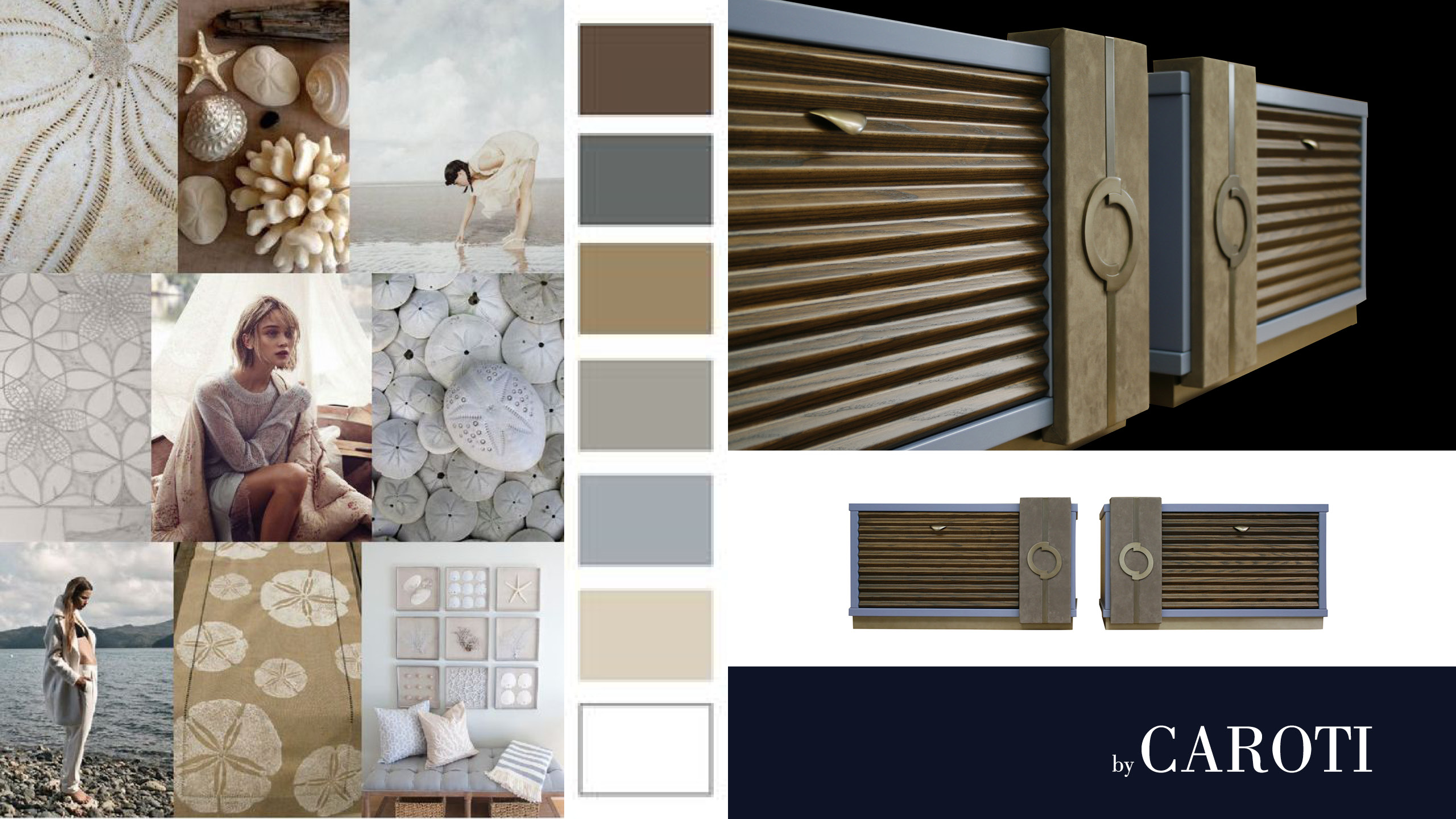 The sea and the summer offer us shades of enchanting and delicate colors. Through the versatile design of the Concept collection, we can bring it to your bedroom all year round, as in this bedside set with RAL 5014 Pigeon Blue finish with Bonseki notched solid wood drawers and Moka finish with hazel nubuck insert, base and handles with burnished steel effect.