Unicorns, rainbows, pink flamingos, pom-poms, cacti and feathers. The 2018 Christmas decorations embrace playful themes and multi-ethnic styles characterized by bright colors and pastel shades. Are you ready to transform the holiday atmosphere into an explosion of joy and vitality? Then discover with us our proposals for perfect combinations with Caroti furniture and accessories that decorate your homes.


The must for Christmas decorations

Christmasworld, the most important international fair in Europe for seasonal decorations, together with the creative Stilbüro bora.herke.palmisano studio, has outlined 4 style macro-trends for Christmas 2018. Our style department has interpreted them imagining the perfect combinations with Caroti furniture and accessories that decorate your home.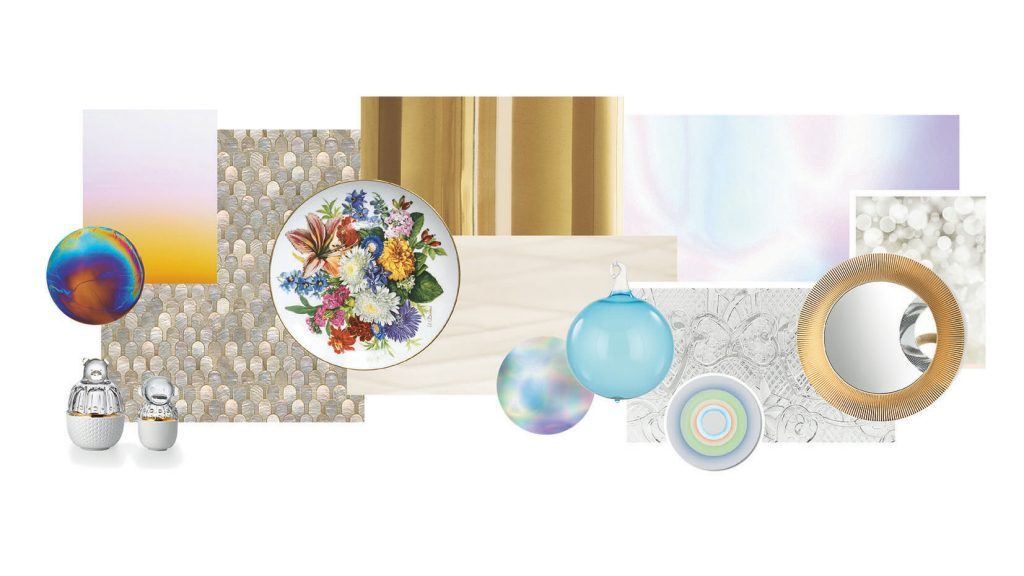 "Eclectic Gathering" style Christmas decorations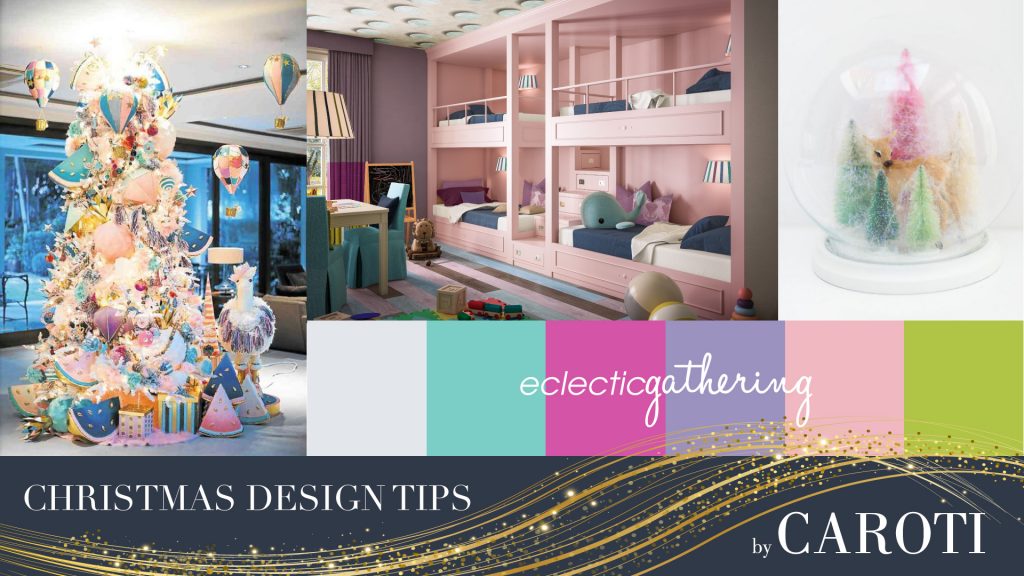 I believe in unicorn! This is the spirit embodied in the "eclectic gathering" style that brings together bright and multicolored pastel shades for a fairy tale effect. As in this special playroom with 4 bunk beds, made of a customized candy pink finish.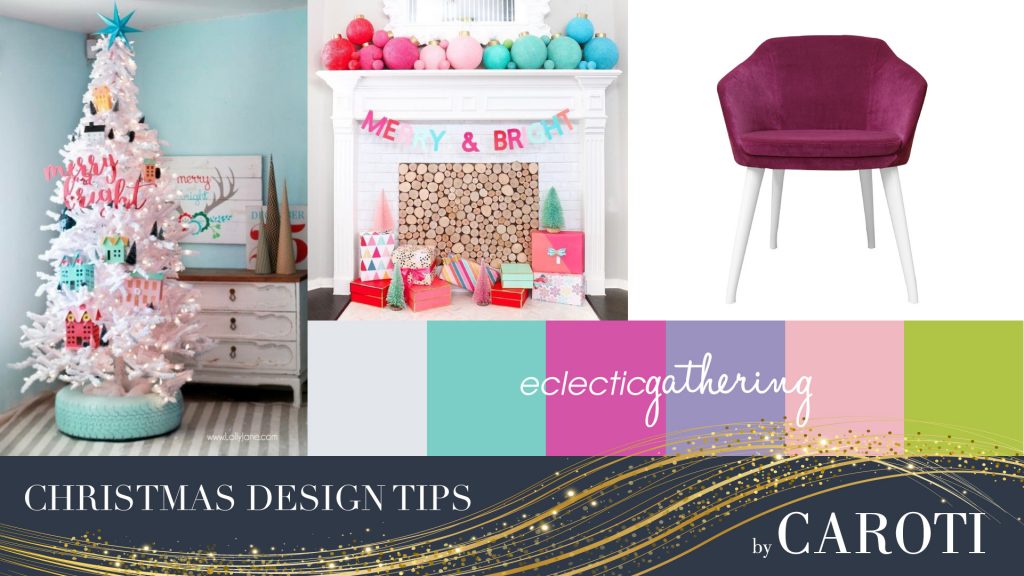 So unleash your imagination and let yourself be carried away by dreams: the perfect base is a white tree to decorate with bizarre and very colorful decorations, such as stuffed hot air balloons, watermelon slices and papier-mache houses.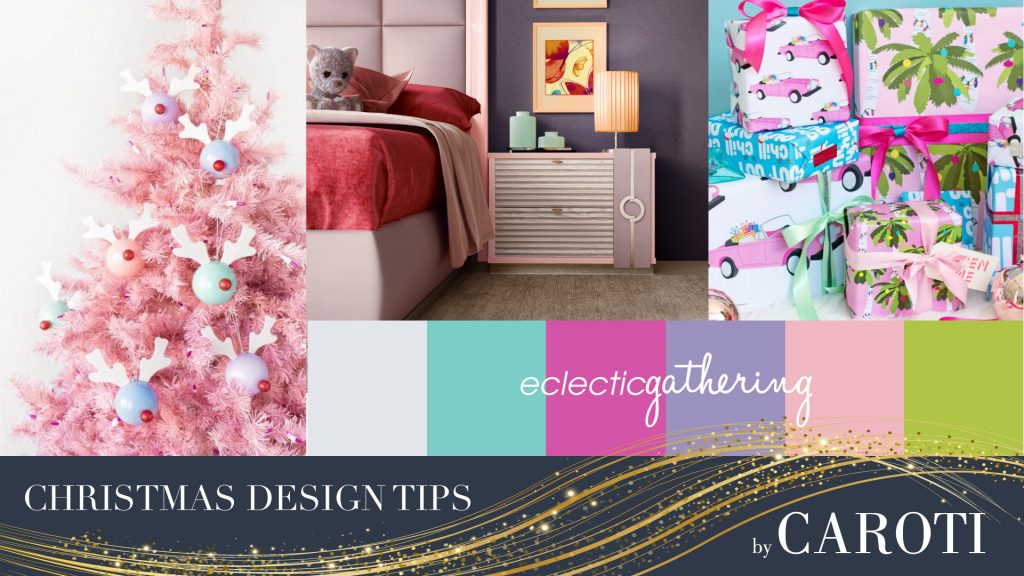 And what about the table setting? You won't need the grandma's Bohemian crystals, better pastel-colored dishes, shocking pink trees as a centerpiece and then candy and sweets at will!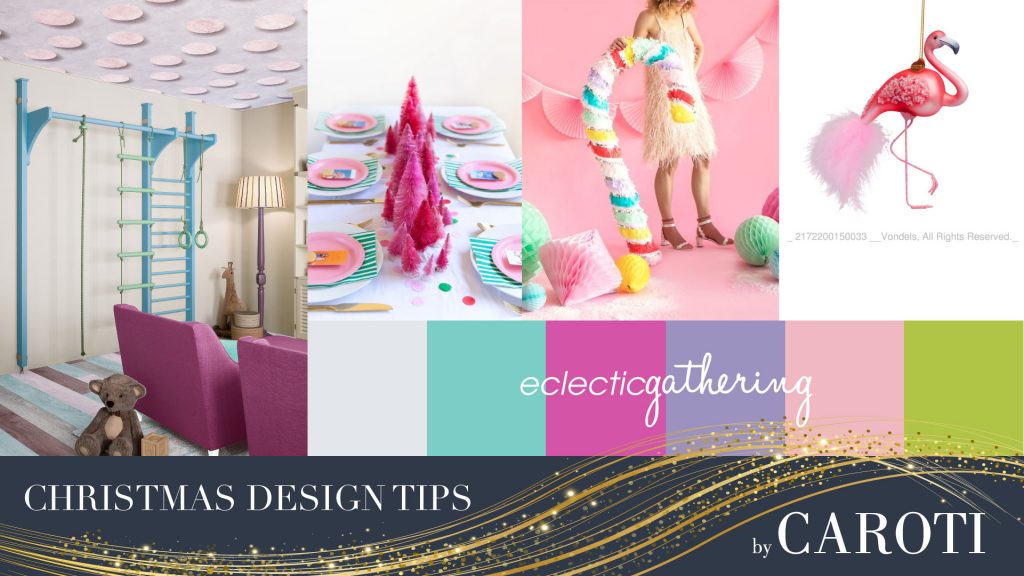 If you are not ready for a rainbow Christmas yet, we have also studied two softer solutions still characterized by unconventional colors for holiday.The first one is light blue and ice gray for an "Ice Palace" effect that is perfect for the console furniture from the Concept by Caroti collection, made of customized white arctic and light blue sugar paper finishes.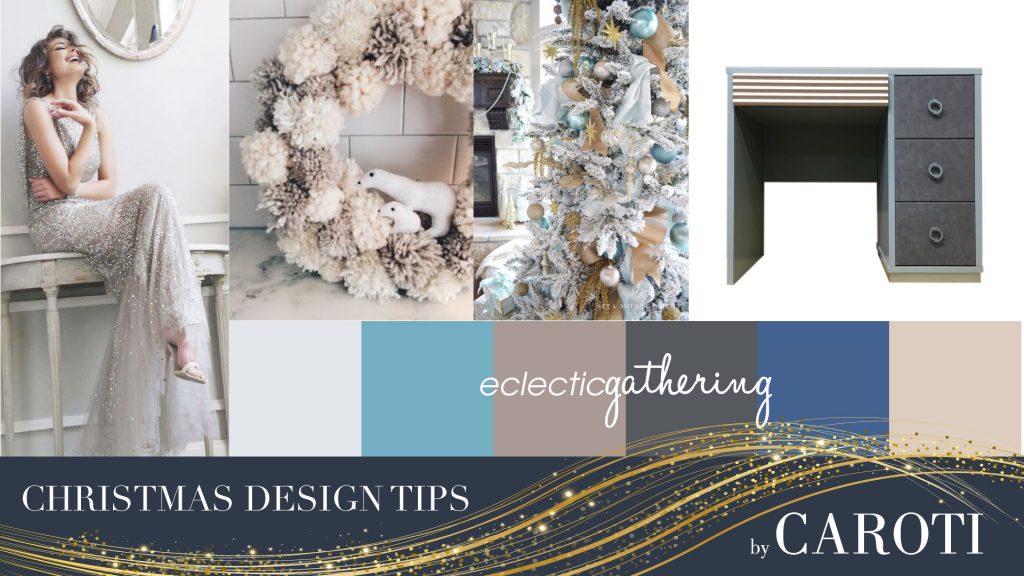 The second proposal is coral pink combined with tiffany green, colors to be used in small bites on ivory and taupe bases.

"Vivid Heritage" style Christmas decorations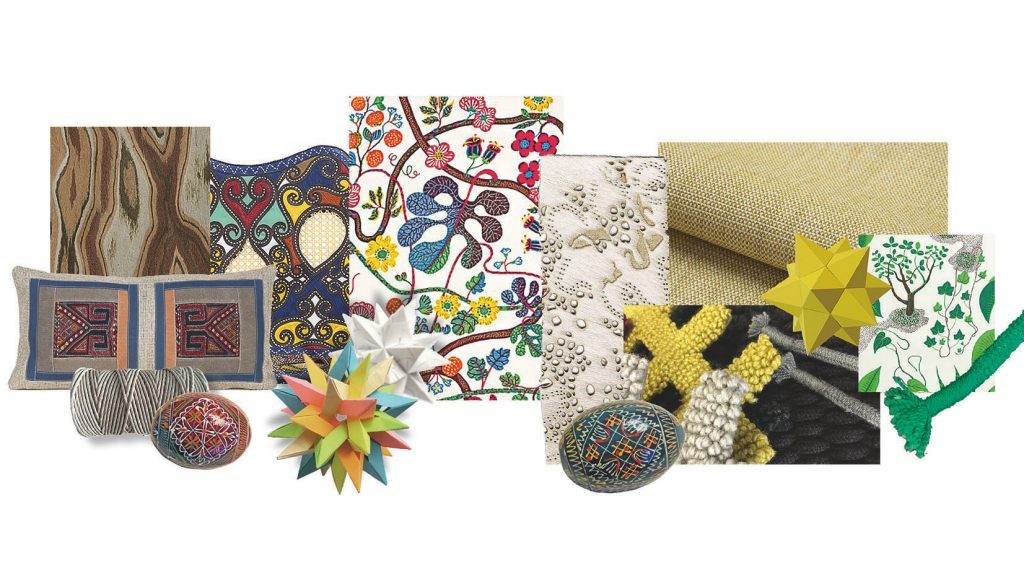 What does tradition mean? In the world there are hundreds, thousands of them, all different. The "Vivid Heritage" theme collects all this cultural and historical heritage and puts the traditions together in a whimsical and multi-ethnic style that reminds us of the Meanderings trends for 2019 that we mentioned a few weeks ago.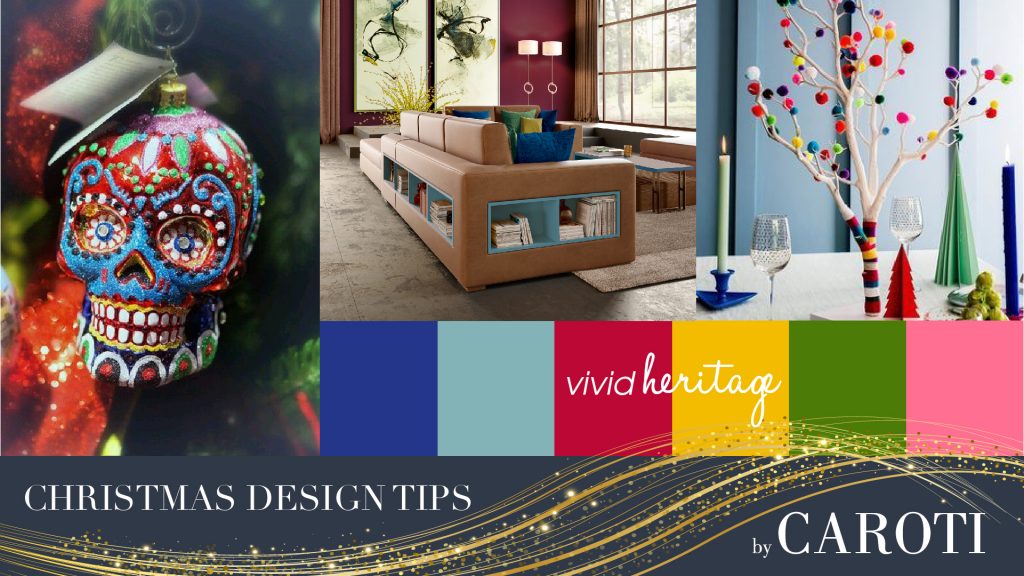 The garlands with pom poms and the multicolored luminous chains that will transform the Christmas tree into a melting pot seem to come directly from Latin America. And if you feel like daring you could also replace the classic tree with a cactus and the balls with the Mexican Día de los Muertos skulls.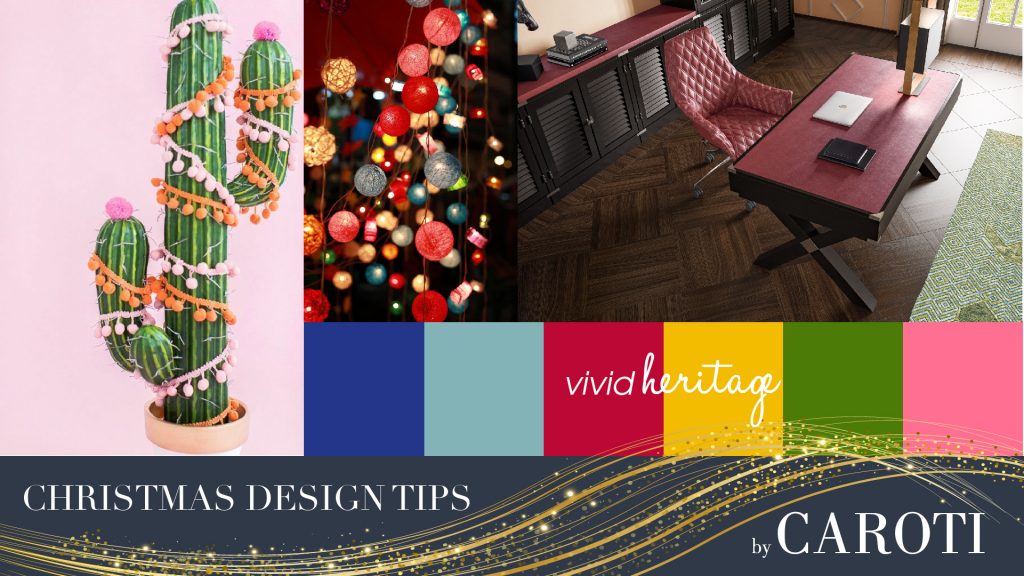 Do not be scared, there is also a "light" version of this theme. The protagonist is the blue in its more or less intense nuances, to be alternated with moderation to multicolored decorations in contrast, such as feathers and balls in transparent blown glass.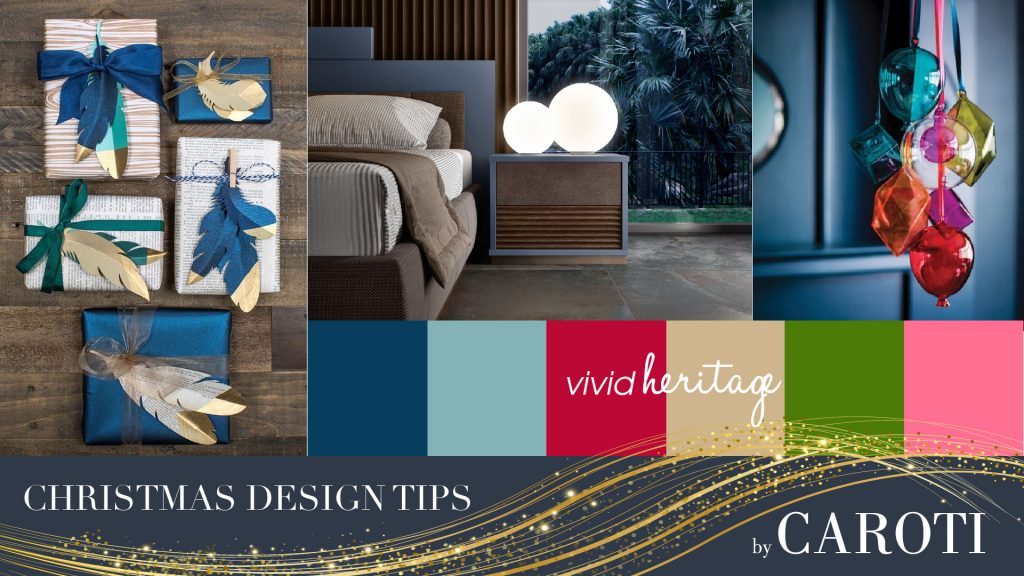 We end with our living Montecristo turned for the occasion in the holiday living room with a tree in country chic style. From spices to tartan and plaid patterns, from craft paper to juta, the true universal heritage of Christmas is the warmth and love of the place that we all call HOME.
Are you now ready for the holidays? If you like our ideas, keep following us to discover furtherChristmas decorations for a #WOWChristmas!