Waiting to discover the leading trends of the Milan design week, let's discover some ideas to decorate with cool colors every room of the house. The furniture and the home get countless shades of blue, green and purple, inspired by the palette proposed by PANTONE Institute for Interior Design in 2019.
Decorate with cool colors. MUSINGS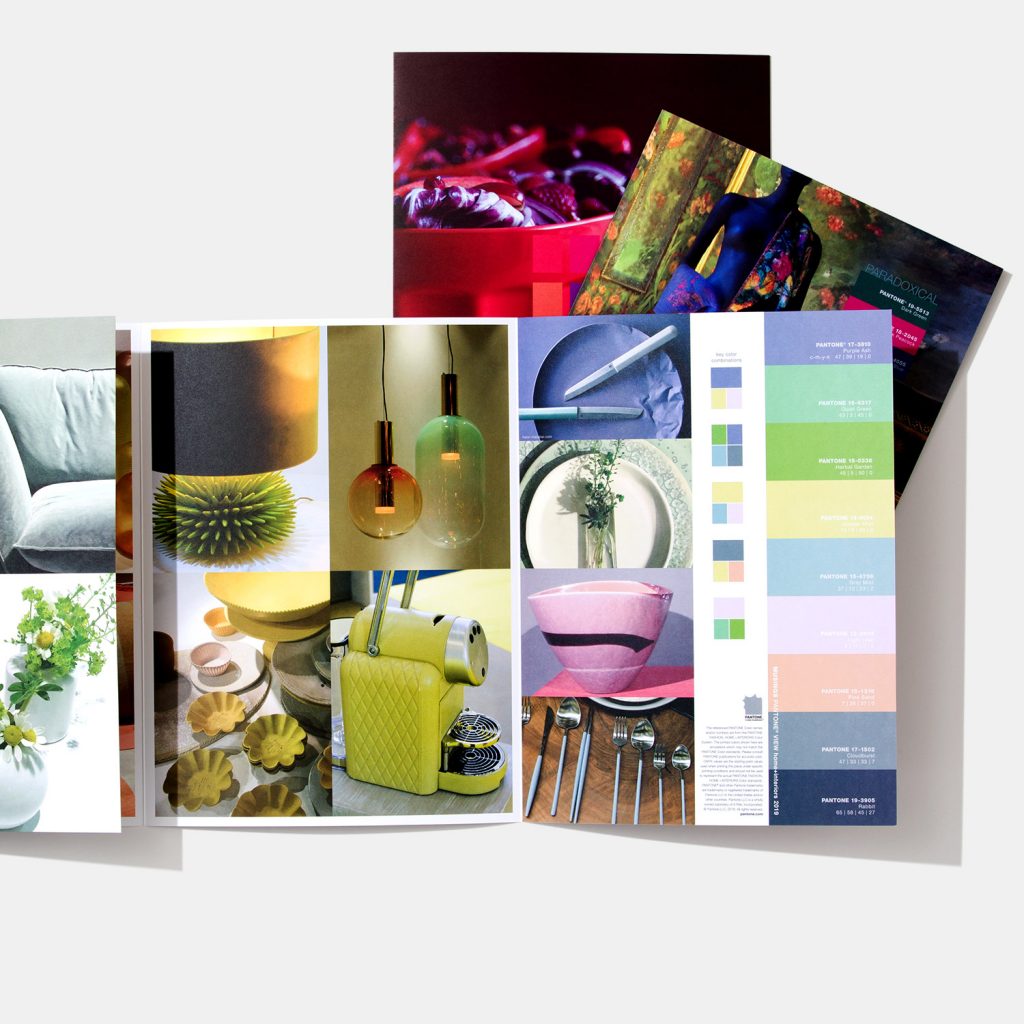 A palette with natural tones is what can only come out from meditation, like it stepped out of a blooming meadow in springtime. Lawn green, pinkish sand, lilac, storm gray, ash gray. Musings is a quietly reflective but vital palette made of gentle and delicate nuances that can infuse a relaxed and healthy lifestyle.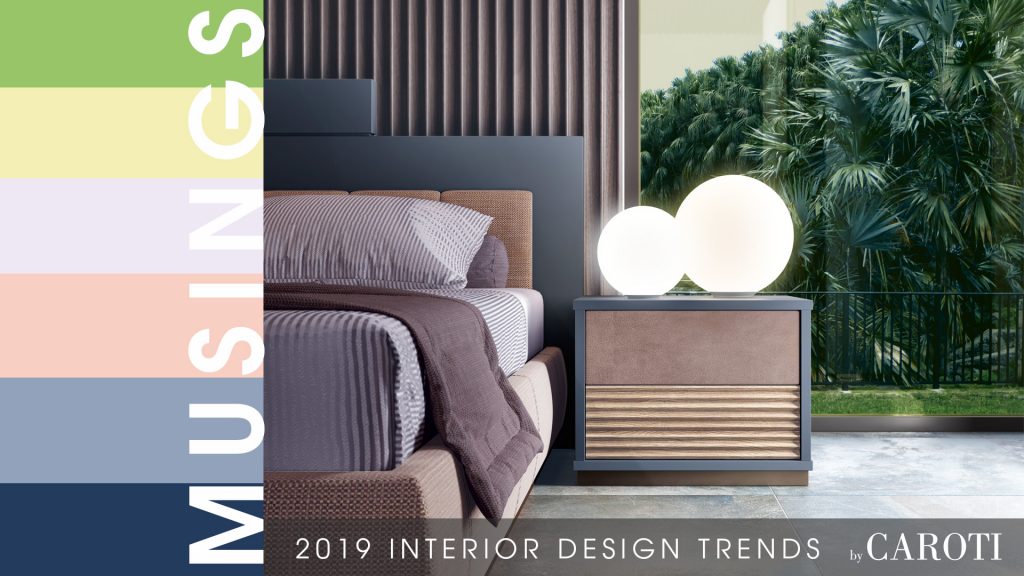 From lilac to powder pink through ash purple, the Stylo bedroom gets cerulean shades able to spread a sense of pleasure and enchanting relaxation. Thanks to the versatility of the Concept by Caroti collection, every piece of furniture (from lacquering to textile covering) can be customized by playing with colors, materials and textures.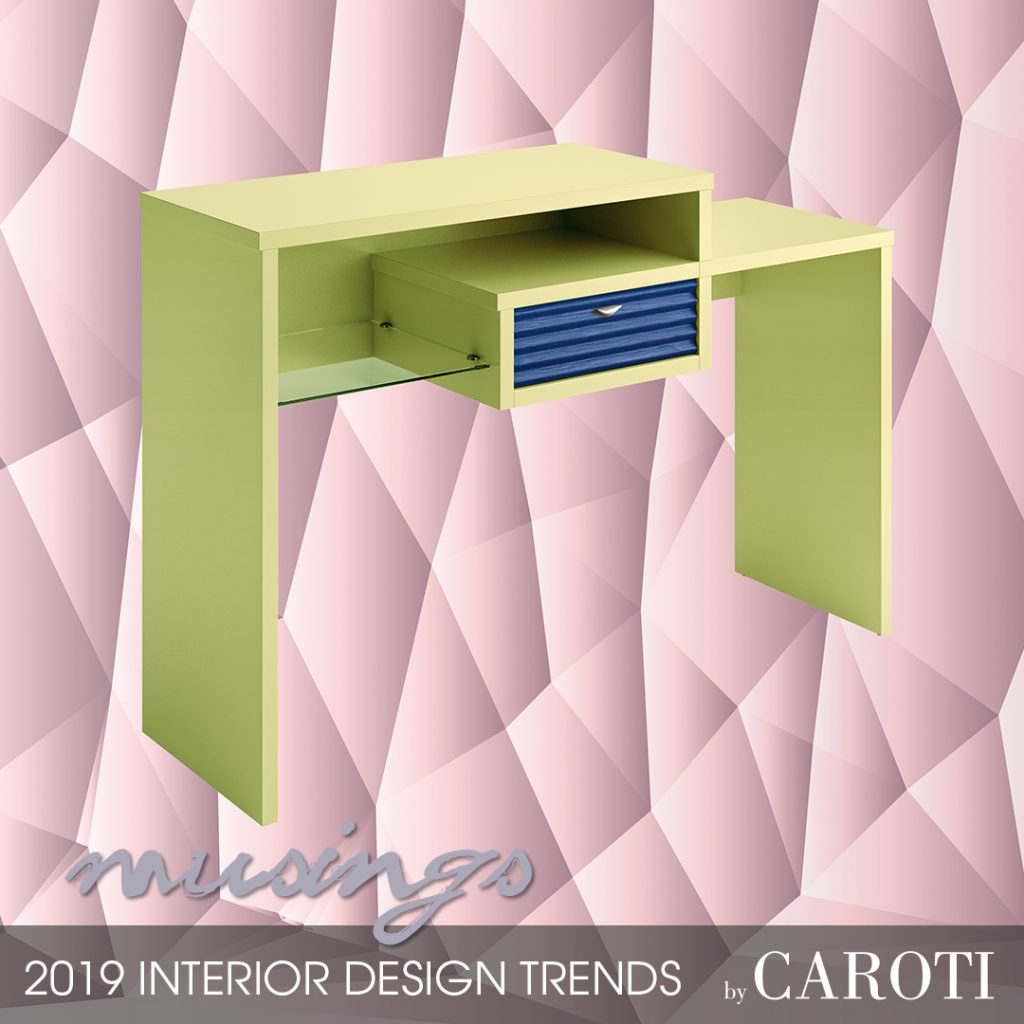 As we can see in this pastel green entrance cabinet with an electric blue contrast drawer. A delicate and energizing combination at the same time.
Also Caroti's nautical style furniture collection is perfect for furnishing with cold colors, as in the solutions proposed here: swivel desk chair with lawn green eco-leather seat and patinated lacquered finish; modular wardrobe with two-colored shutter door in navy blue and light blue shades with satin-finish steel accessories; Anita square gaming table in patinated lacquered finish, with Portofino habillé chair in pistachio green fabric.
Decorate with cool colors. PROXIMITY
Forming a hybrid of technology and nature that speaks of the complexities of life in the 21st century, the Proximity palette brings together the shades of green and blue blending seamlessly into tropical blues and clean, crisp greens.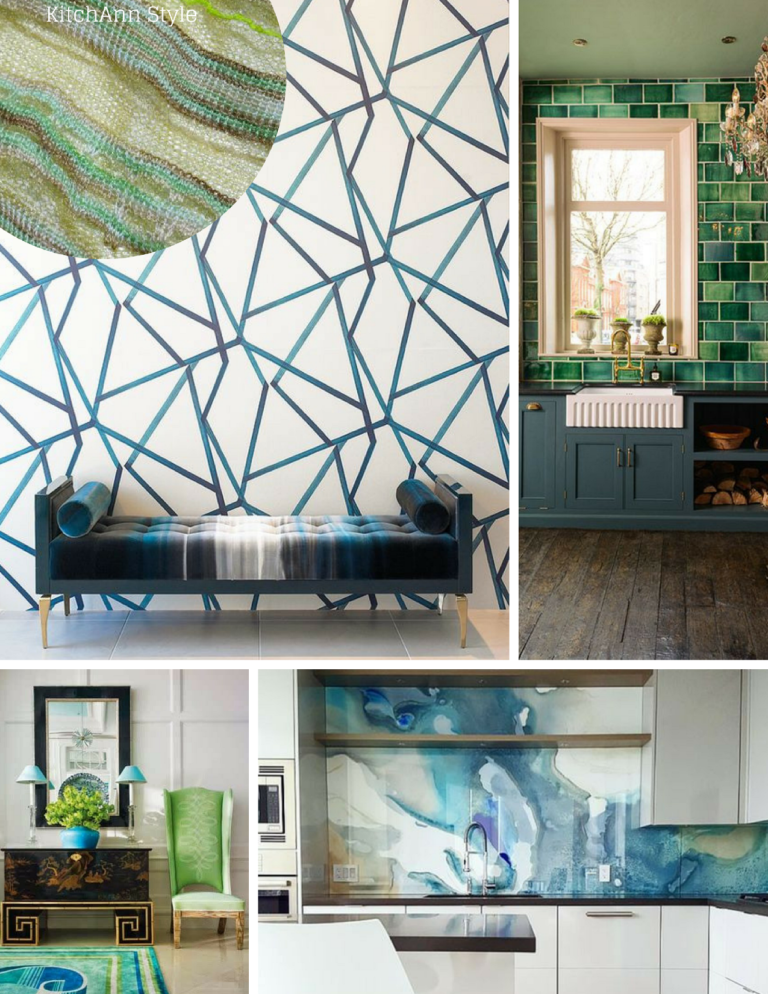 The study with the modular Caroti bookcase is perfect for the Z Generation, in balance between present and future. Halfway between the electric blue of the virtual connections and the tropical green, icon of the awareness towards environmental issues, here comes the signal white, a "color not color" in perfect harmony with every possible world.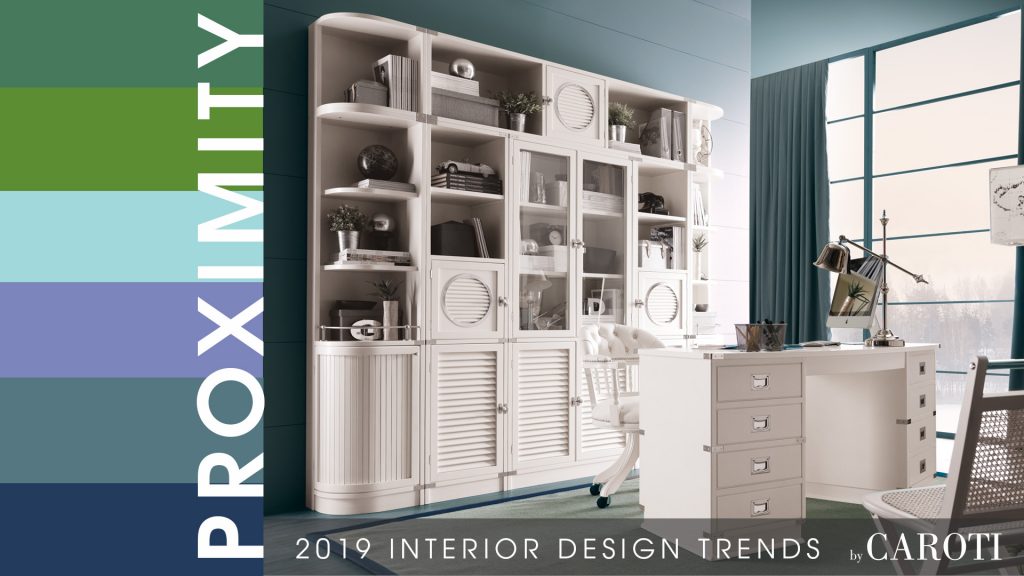 In a room designed for the new young people, the comfortable and spacious Fellini chaise longues are ideal for playing video games and reading an ibook, and are available in both fabric and eco-leather.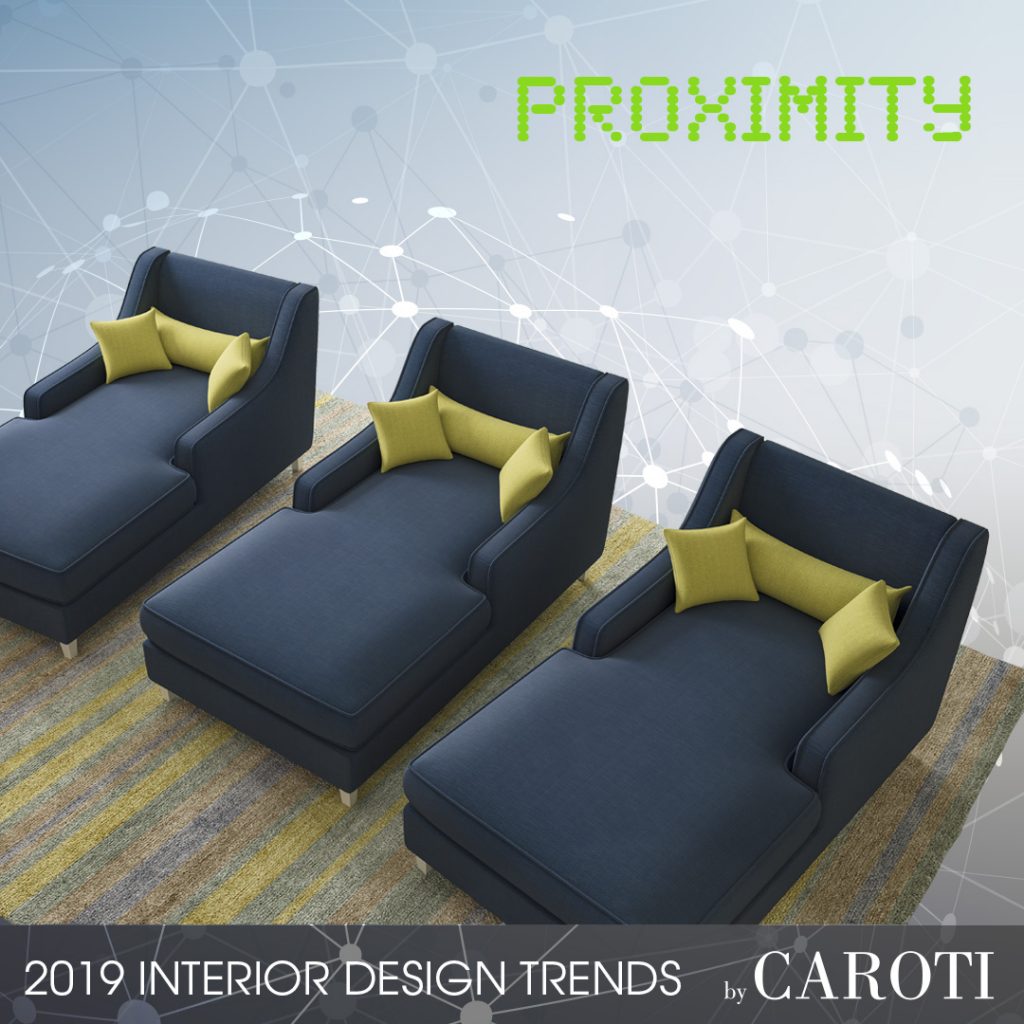 How could the perfect wardrobe for today's kids' room be? Here it is, it's called PLATEAU, it's part of the Concept by Caroti contemporary style furniture collection and it changes its look according to people's mood and passions. Like this model with two sliding doors that matches lime green with turquoise.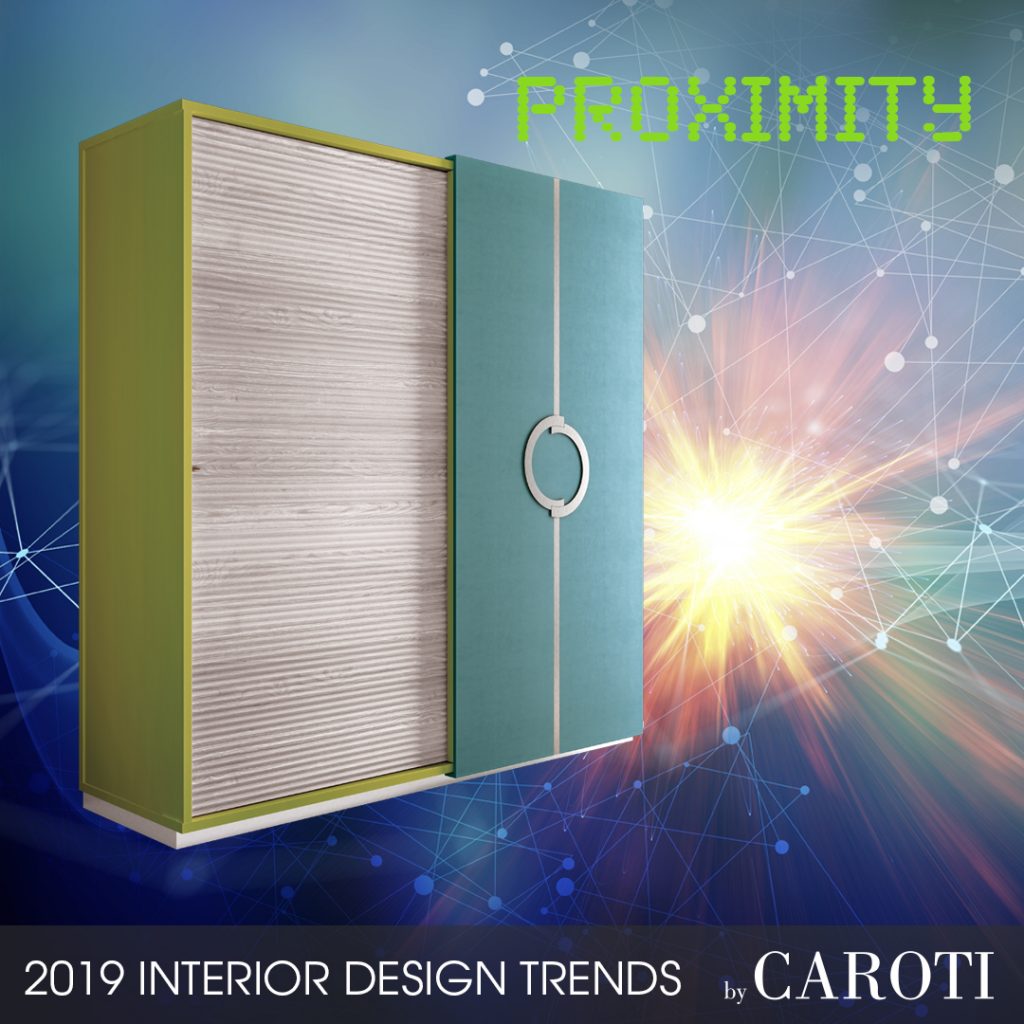 Thanks to Concept by Caroti it will be easy to decor the living area with cold colors. LIFT sideboard with Oil Blue lacquer finish, eco-leather covered door and Bonseki processing with Drift finish.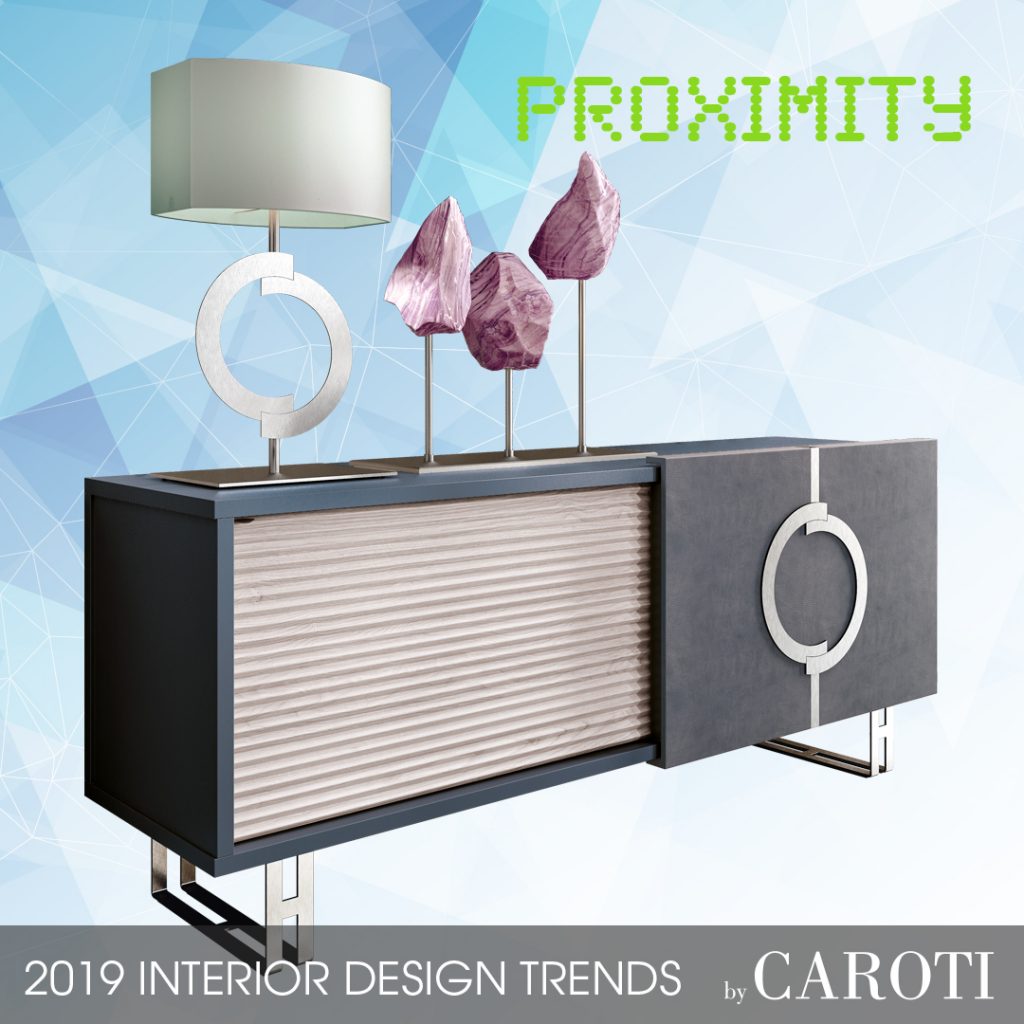 2019 is already present, which trend do you prefer for your home? Discover all our ideas for the interior design in an elegant and contemporary style.