Today we want to tell you about a project we are particularly fond of, the Home Office made for the residence of a respected vintage car collector in Vicenza.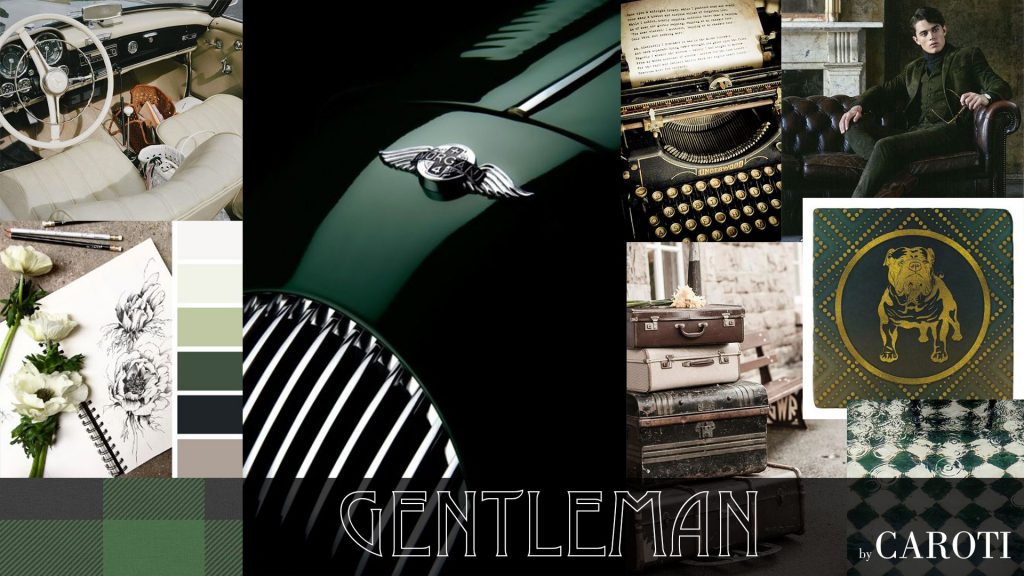 There's been an immediate affinity of values ​​and style between the company Caroti and our customer, the founder of "Passione Classica – Vintage & Classic Cars", a garage of exclusive and iconic cars where you can breathe authentic beauty and where the spirit of the past ages is reborn to new life. Exactly as it happens with Caroti's furniture in Vecchia Marina style that brings the noble atmosphere of the early 1900s into today's homes.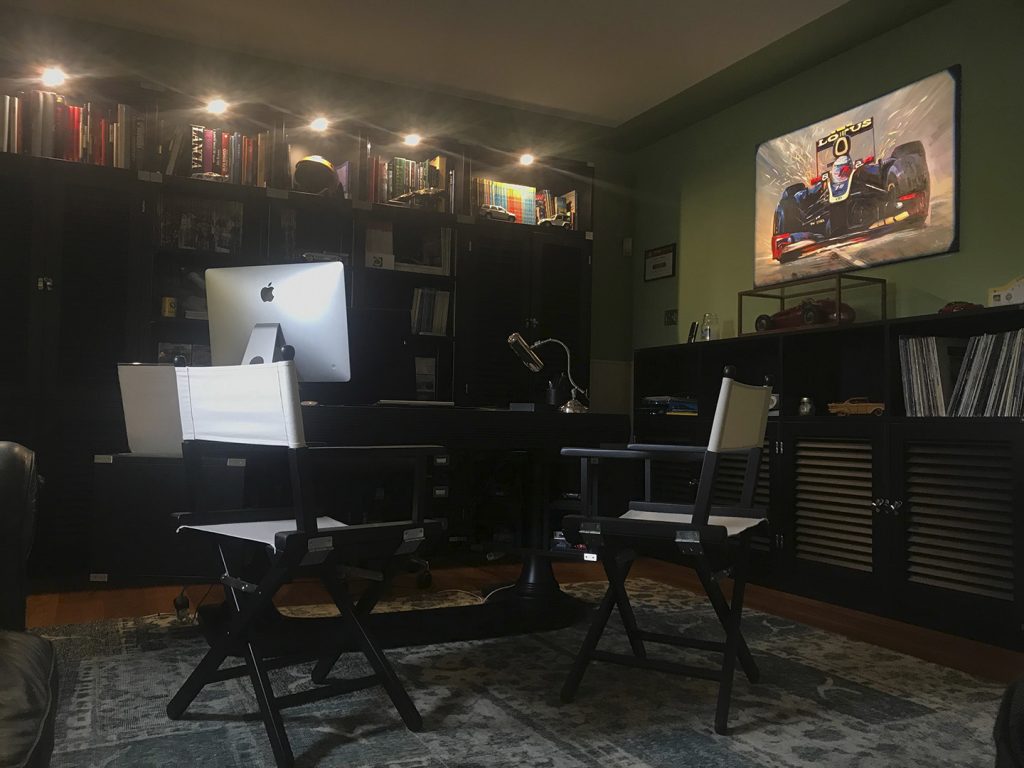 Like any project, everything starts with the layout of the room to be furnished and our client's wishes. In this case it was an intimate space where to keep and order books, trophies, travel memorabilia and long life adventures. But also an elegant and exclusive space where to welcome other collectors and luxury car enthusiasts to conclude deals that go far beyond mere commerce.
Home Office in Gentleman style
Thus we've created a home office in Gentleman style that expertly mixes the black and myrtle green dark shades thanks to Black Mahogany finish with matte effect and the accessories in satin nickel finish. The large modular bookcase is equipped with shutters, drawers and open compartments with recessed spotlights. In the room there are two other low storage units and an Executive desk with leather top and revolving drawers. Director's chairs in ecru fabric were made for guests.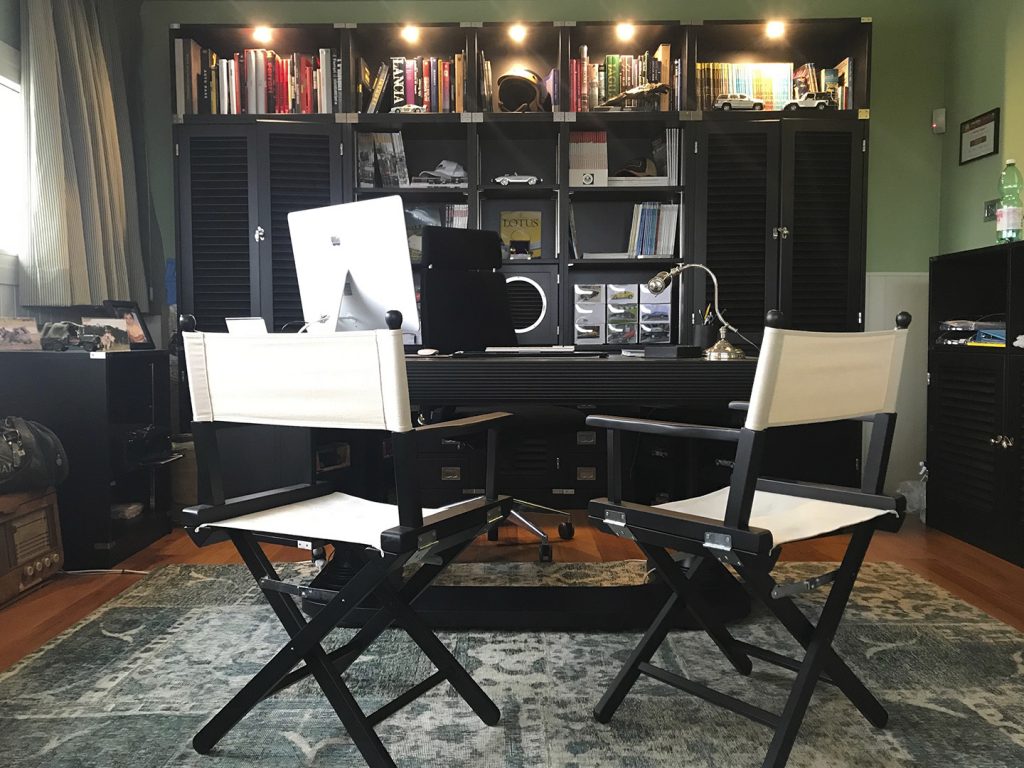 The furniture made by Caroti have perfectly integrated with the green leather Chester sofas and other antiques collected by the owner around the world. And we are certain that in this private study Mr. M.M. Vigolo will be able to cultivate and carry on his comprehensive classic passion for many years.
Custome-made Home Office
If you get intrigued and want to decorate your home in an elegant vintage style, go visit the design section of our website to discover several customized projects developed by our technical office.