If your goal is to identify the avant-garde trends and turn them into interior design solutions with a refined and cosmopolitan taste, then matt black is your must for 2018. From the States it comes the confirmation of the popular trendsetter Nancy Fire, founder of Design Works International. Let's discover together some inspirations to make the house super chic.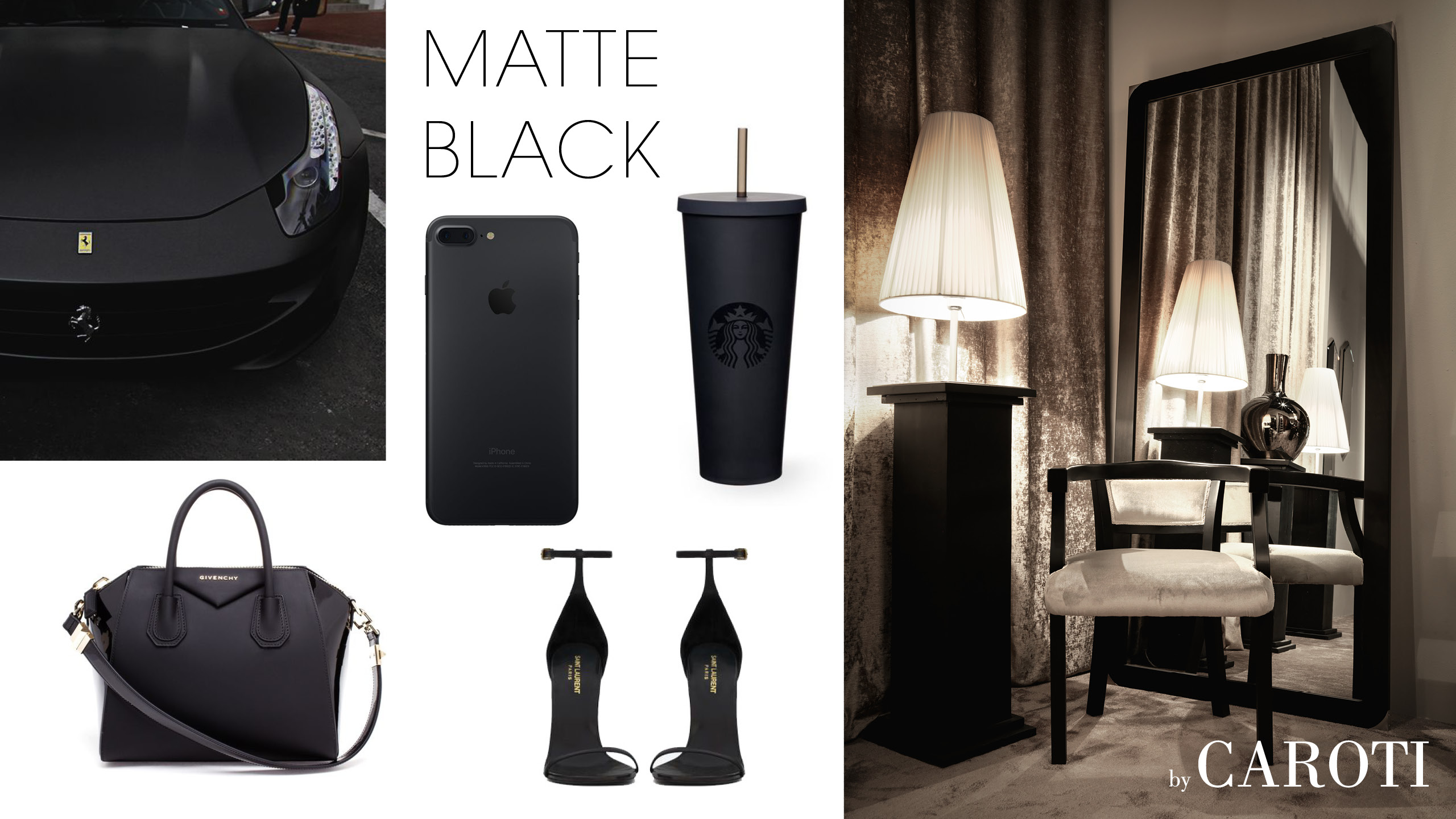 Matt black makes a bold and super-chic statement: it tells a story of secrecy, mystery, power, authority, worldliness, elegance, and of course, seduction.
So after breaking through the blogosphere, the opaque black is getting ready to become even more popular in 2018, as shown by the capsule collections created ad hoc in this color, ranging from haute couture to drinks, from luxury cars to furnishings for the home, from technological devices to perfumes.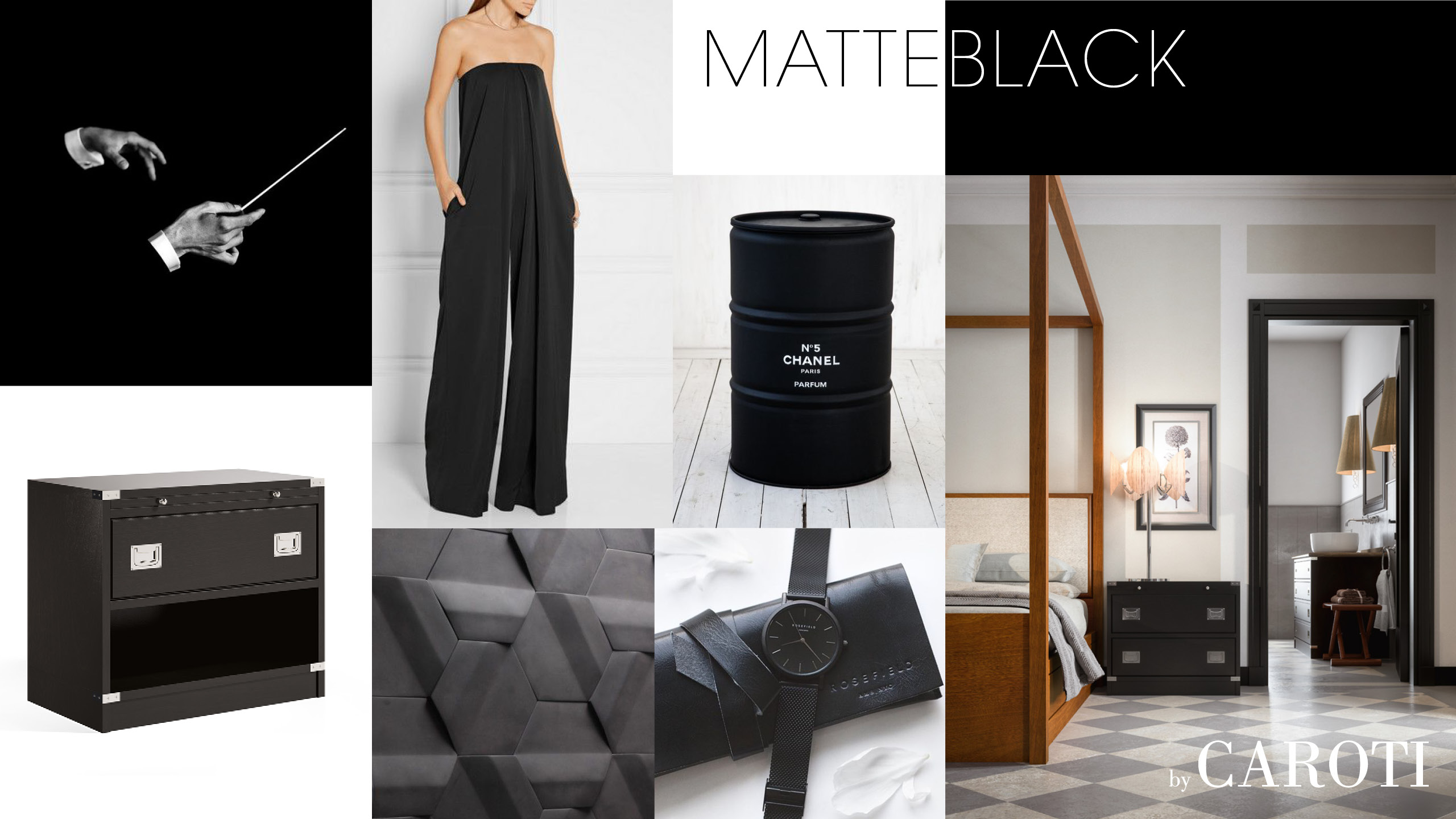 "Opaque black can be used (and dared) in every room of the house – Nancy explains – from the bedroom to the dining room, from the living room to the bathroom. It's just important to create contrasts, both on material and color, to avoid falling into uniformity. "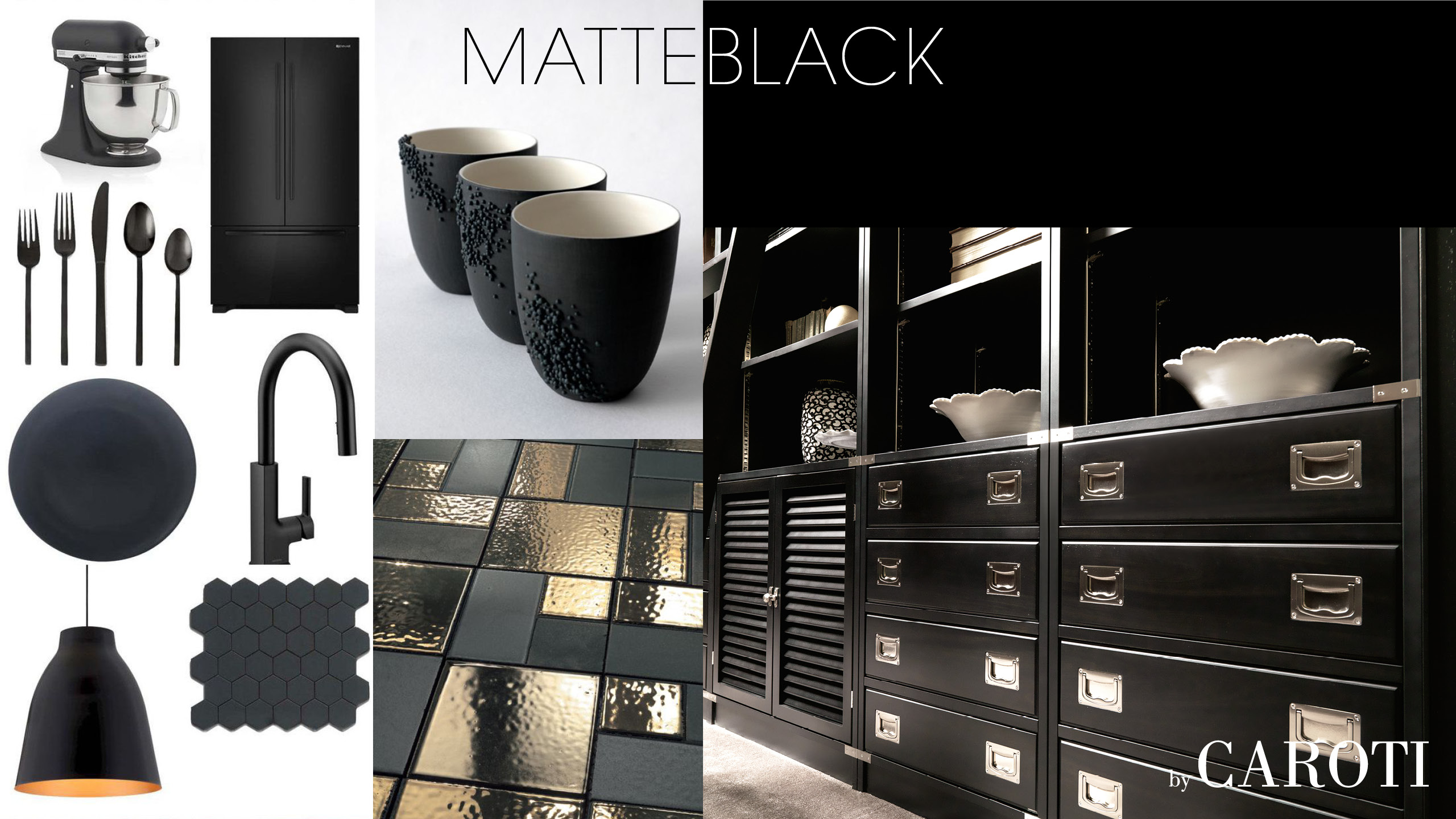 As we can see in this bookcase with shutter doors, the open-grain Black Mahogany finish does exalt the natural grain of mahogany solid wood in a discreet and refined way and the accessories in satin chrome and polished brass finish create a sophisticated and captivating game of contrasts. Warm/cold, light/dark, classic/contemporary, bold/moderate: the result of these contrasts is a modern, glamorous and international style.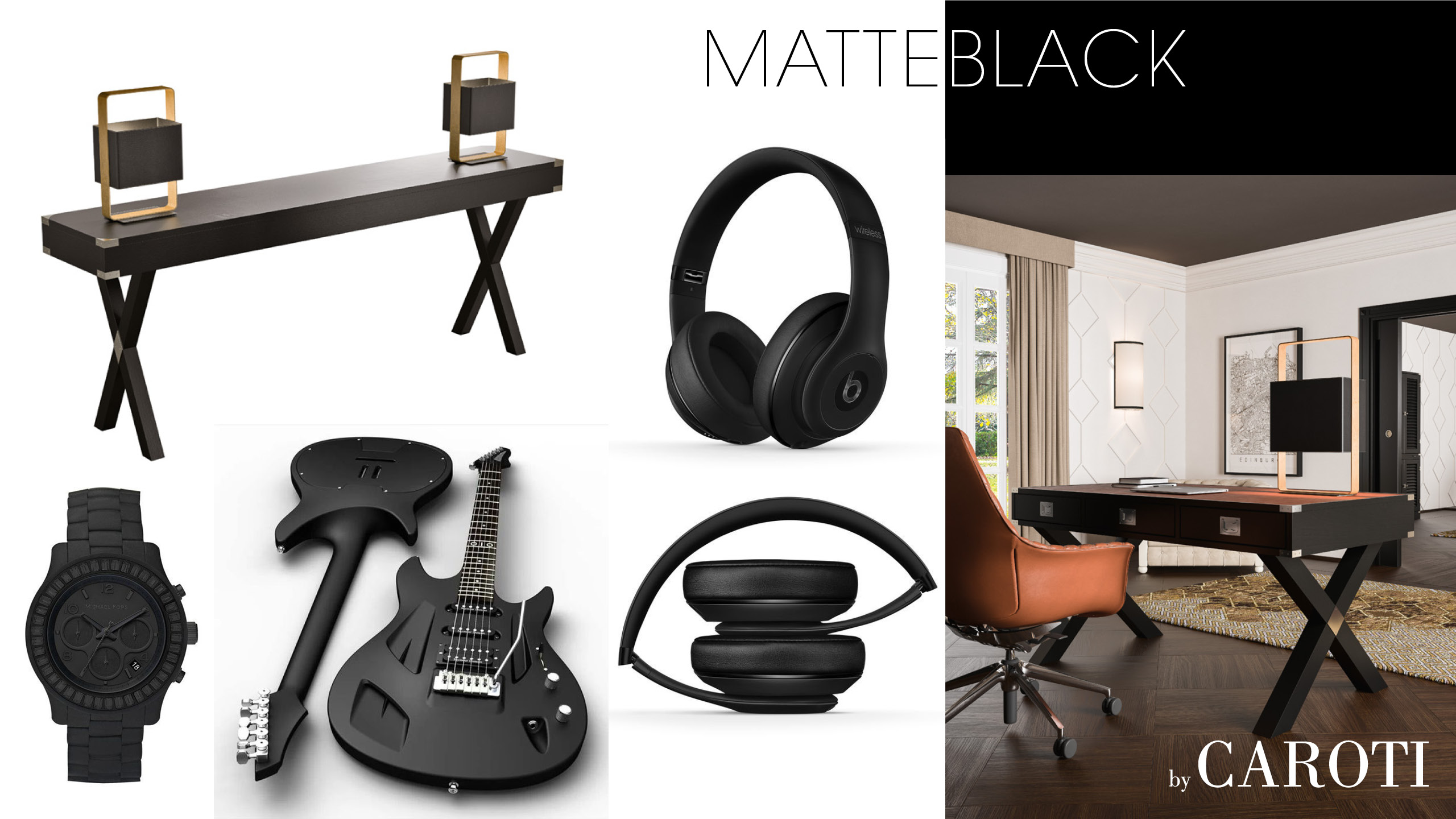 Will you be able to resist the fascination of dull black in your home? Our style office is always available to create efficient and personalized furnishing solutions. Contact us for a free preliminary project.