Having a double bedroom with private bathroom and a large wardrobe is a luxury for a few or just simple comfort? Our answer is: search for functionality and room optimization. Discover with us some ideas to turn the bedroom into a real master bedroom.
Private bathroom in the double bedroom
A private bathroom in the bedroom provides truly intimacy, the freedom to move comfortably without having to leave the room. Our Savoia bathroom furniture with countertop washbasin is designed as an extension of the master bedroom: same materials, same finishes, same accessories in order to give the whole room a warm and cozy look. Comfort in a small space: our Savoia bathroom furniture has the size and the capacity of a normal drawer unit, as drain and pipes are hidden in a special shaping inside the first drawer.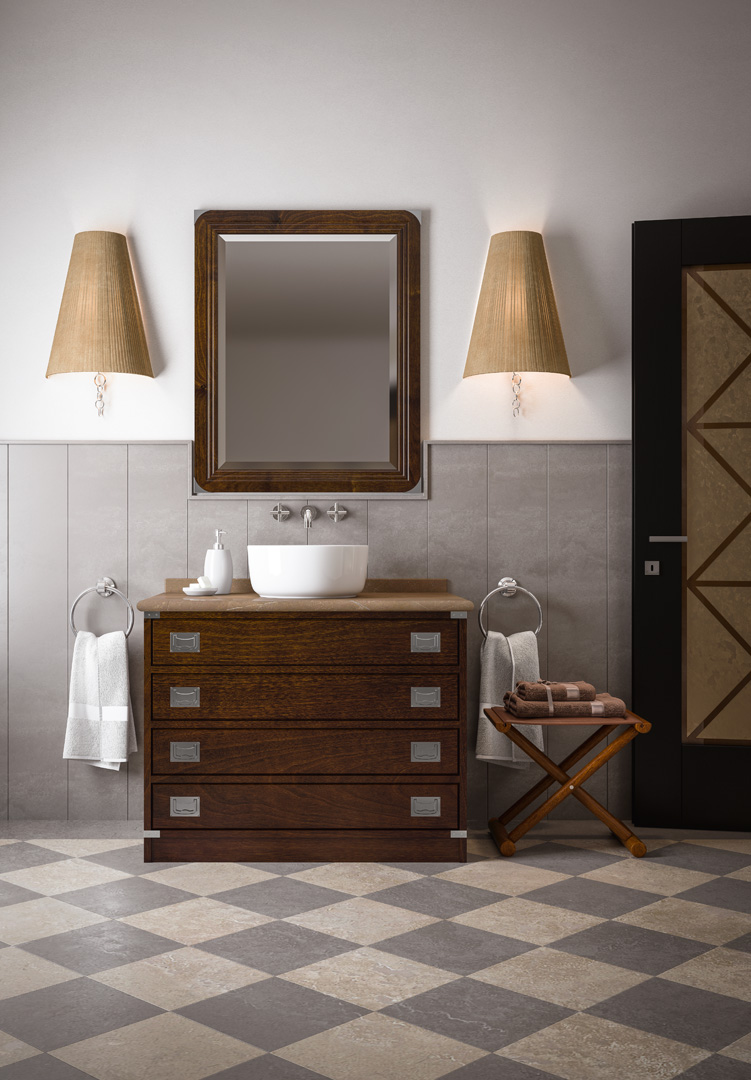 This bathroom cabinet provides for the use of a countertop washbasin that can be chosen according to the taste and finish of the furniture: ceramic remains the ideal solution for classic taste lovers, like in this realization where the cabinet is in Mahogany Moka finish with satin nickel effect accessories and the top is made of Moresco marble, a stone with warm bronze shades that recalls the grain of solid wood.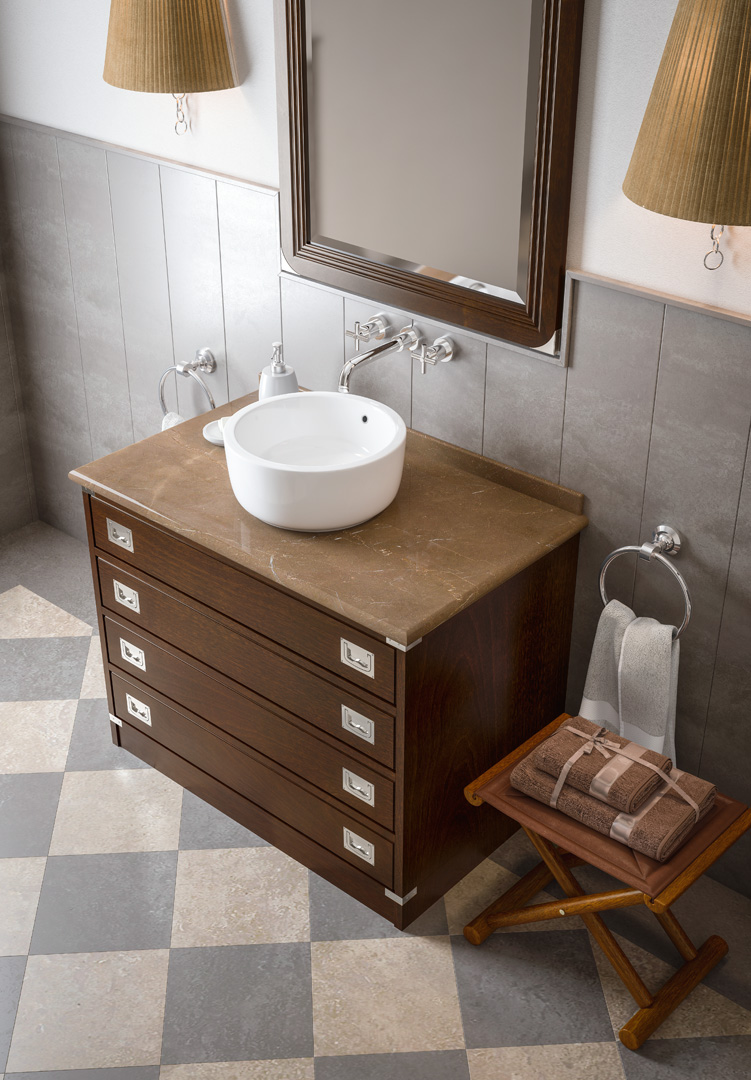 Solutions for the wardrobe in the double bedroom
The wardrobe area is the most delicate of the master bedroom. The modular program by Caroti is a halfway solution between the wardrobe and the walk-in closet that can adapt to the structural characteristics of every house. Here are some solutions to have a lot of storage room with the smallest space.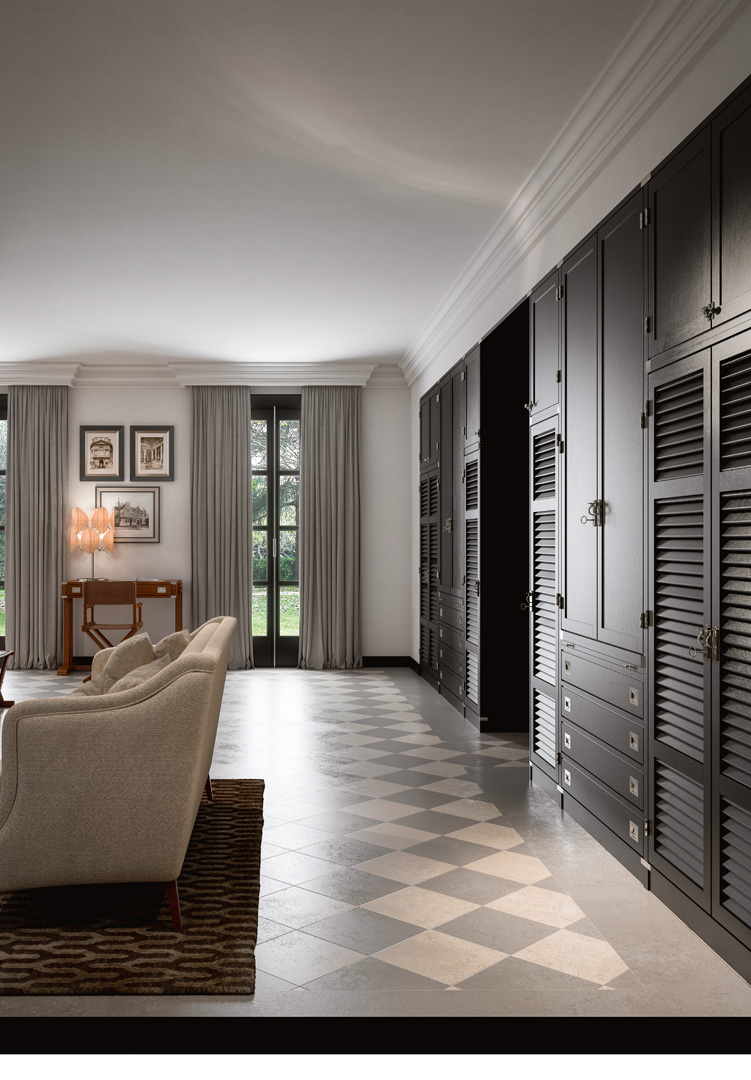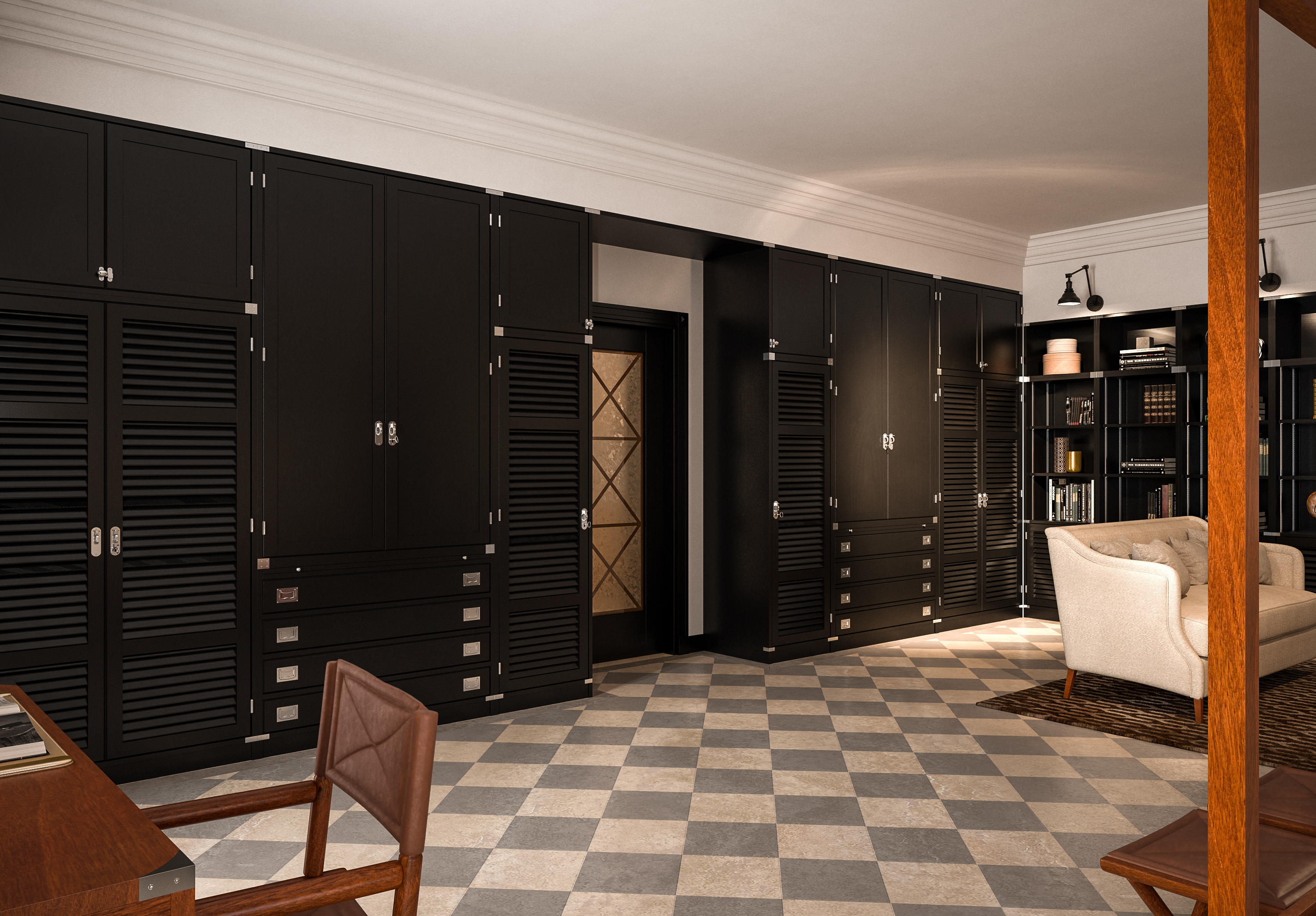 Large wall-mounted wardrobe with door passage: furniture and wall blend seamlessly mixing empty and full, light and shade, function and design.
A special solution with corner wardrobe and wainscoting panels. The Millerighe dresser with 6 drawers has a flap door which is internally lined in leather that can also be used as a support and desk.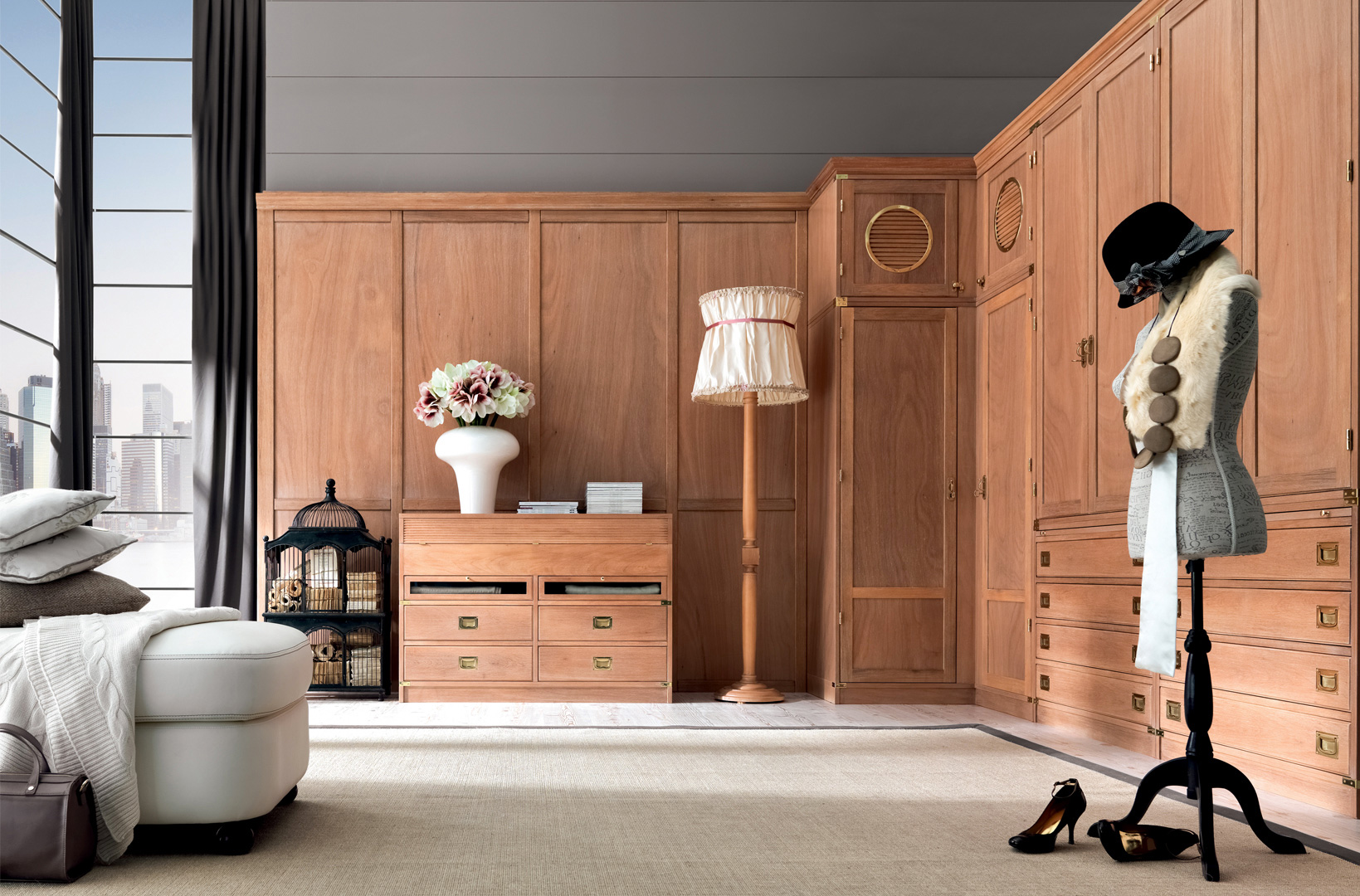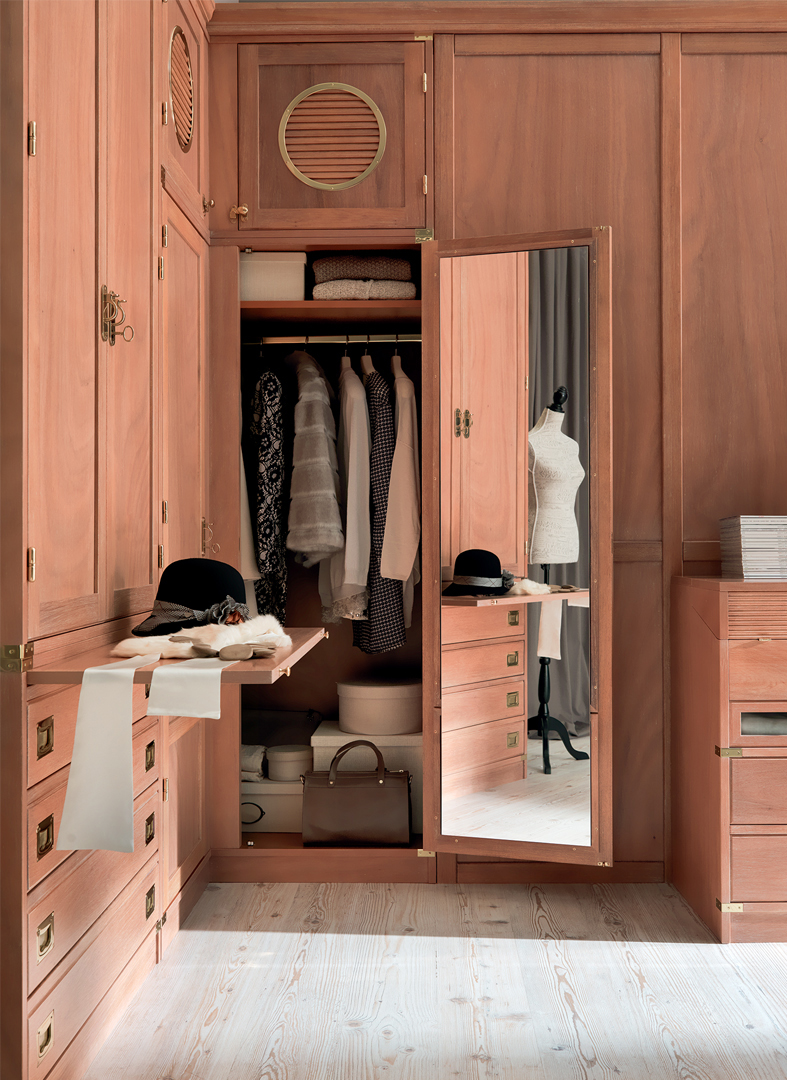 In this special solution the flush-to-wall wardrobe is composed of louvered doors and portholes, seasonal overhangs and drawers. The wardrobe continues in the wall paneling with applique that becomes a door with mirrored porthole.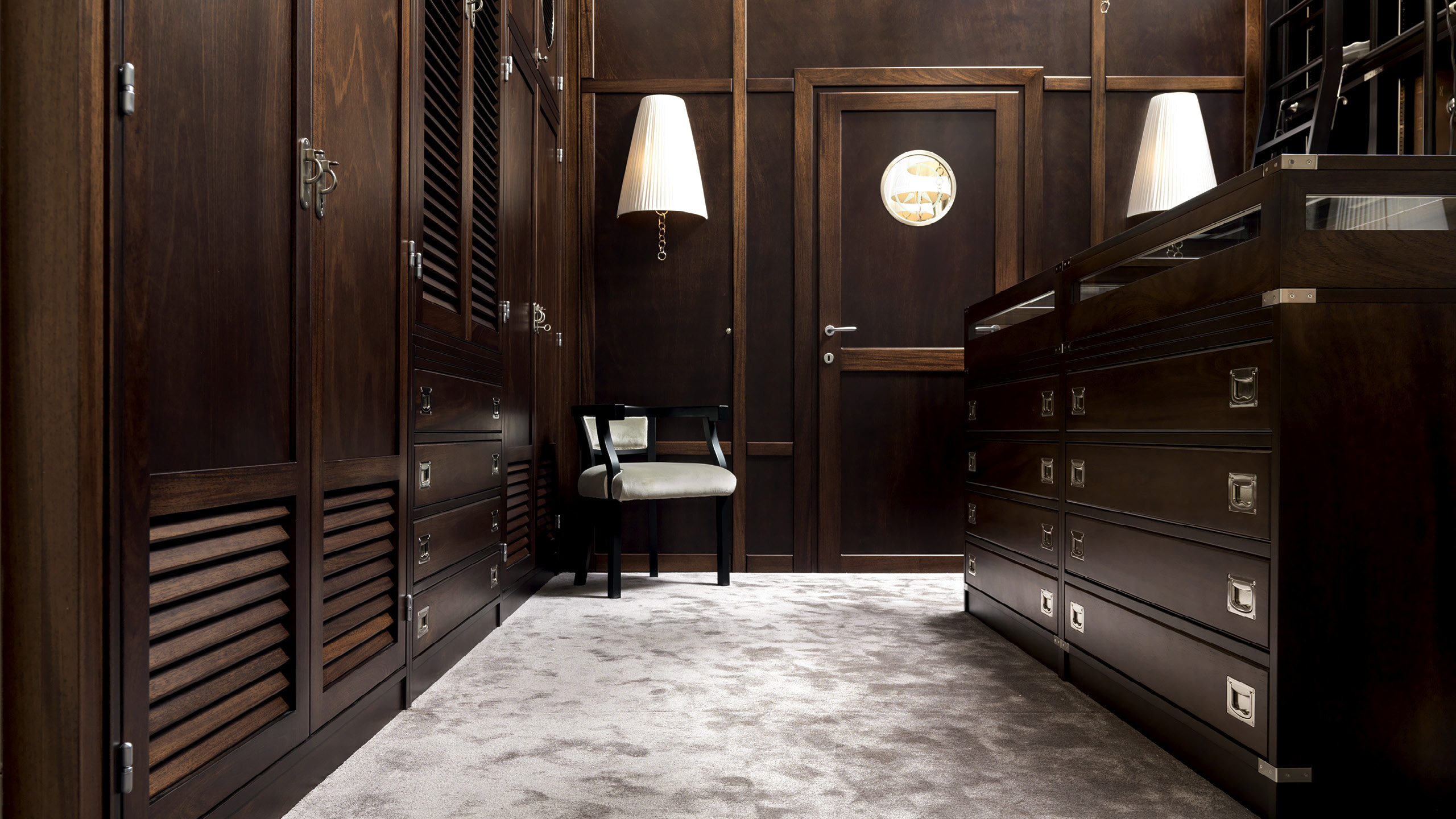 Do you have a double bedroom to furnish? Contact us for a dedicated project.