#Imcozyhere – living according to my mood
The living room is the place for comfort and entertainment. As the word "living" implies, it is a place to live in and is the most "shared" room in the house, the one which best reflects the lifestyle and taste of the person living there.
Nature, passions, travel, fashion. Concept by Caroti's minimal and versatile design gives every living room a unique and personal style through a mix of complementary materials – solid wood, metal, leather, crystal, marble and a wide range of RAL colours for lacquering the body – which can be customised in over 1,000 styling combinations.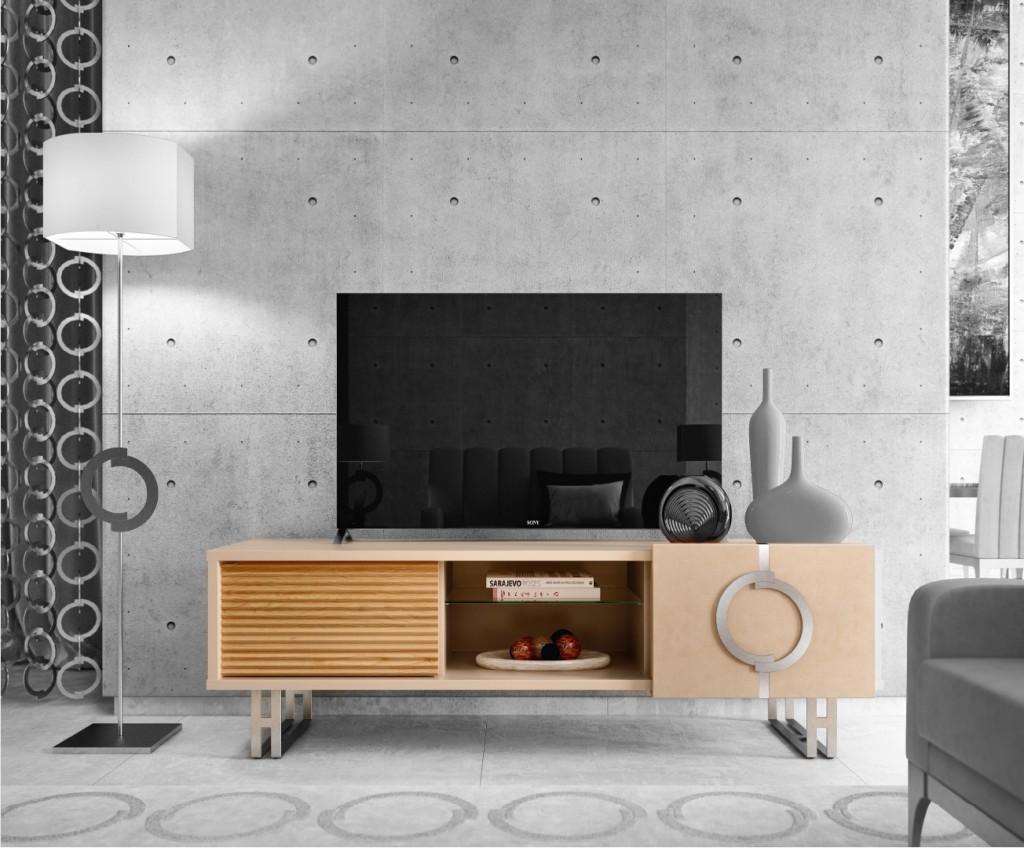 How to choose the TV unit – The LIFT TV unit with 2 sliding leaves and open crystal shelves has been designed to hold wide screen TV sets and other audiovisual devices. The leaves are made using Bonseki Natural wood with RAL 1001 Beige body and sand 04 eco-leather cladding. Thanks to its limited size (cm 200 x 57 x h.65) it can fit into small and multi-purpose areas. The relaxing and delicate styling of this proposal is called Desert Rose, a highly symbolic stone with faint warm tone on tone sandy hues.
As well as the wood, the accessories too can be customised: the metal base comes in two finishes, polished chrome for a cool and contrasting effect, or else bronzed for a more delicate and sober taste.
Which style lets you say #Imcozyhere? Discover all our proposals for combining colours in order to create a customised living room, or else ask our style consultant for advice on how to furnish your living room in an original manner.