Mocha wardrobe: nautical style as you have never seen it before
The original Vecchia Marina style in 2016 comes dressed in new colours in an elegant and unusual reinterpretation in "chic neoclassical" style. A return to the early days of naval design featuring clean lines and louvred doors where Caroti experiments with the original and intense open-grained finish in Moka (dark brown) to enhance, in a discreet and refined manner, the natural grain of solid mahogany – a wood that has always symbolised the nautical style and one which Caroti continues to use for all its products.
Accessories with a satin chrome finish combine with more classic and traditional polished brass in a game of contrasts between warm and cold, light and dark, classic and contemporary, bold and measured, aiming to find an attractive design to bring the nautical style from beyond the sea and the colonial vintage forms to a contemporary, glamorous and international taste.
Fitted and walk-in wardrobes to suit everyone's tastes
In the wardrobe area, design with clean and elegant lines meets innovation in a versatile system of modular cupboards that adapts to the structural features of the home to fully exploit the potential of space. The wardrobe units and wood panelling blend seamlessly and encompass the room to make it more cosy and intimate, as in the proposal represented here.
The wall of cupboards with louvred doors and portholes, seasonal sections and chests of drawers continues with the wood panelling and wall lights, including an inset door with a mirrored porthole. The free-standing double-sided chest of drawers stands in the middle of the room, and includes a pull-out glass drawer lined in velvet on the top, which was conceived to enhance the walk-in wardrobe and its contents.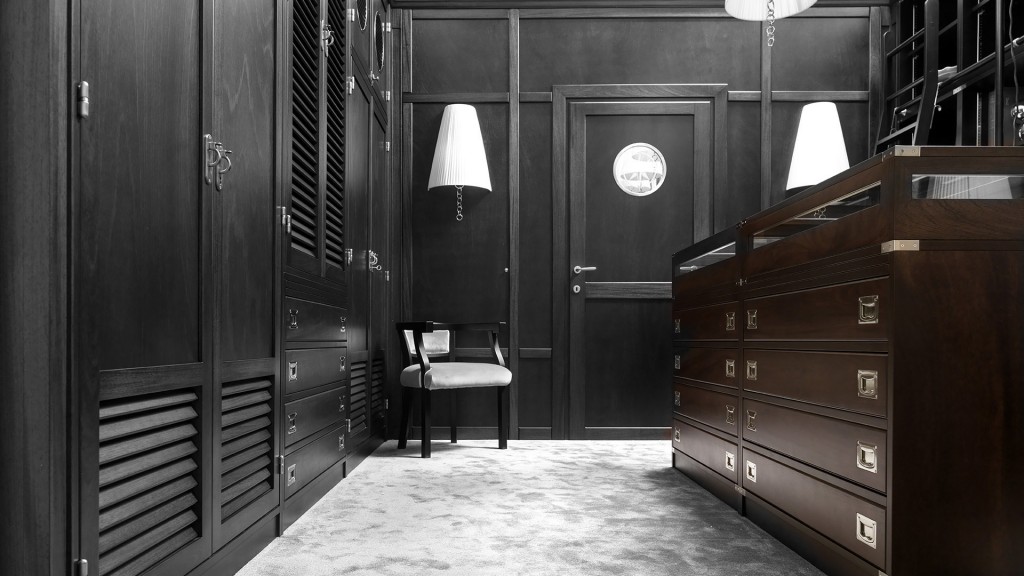 The Caroti modular wardrobes are designed with serial modules that can reach standard international heights (242 cm and 260 cm) or can be customised to any desired height; they are available in free-standing versions, wall-resting versions and with walk-in solutions.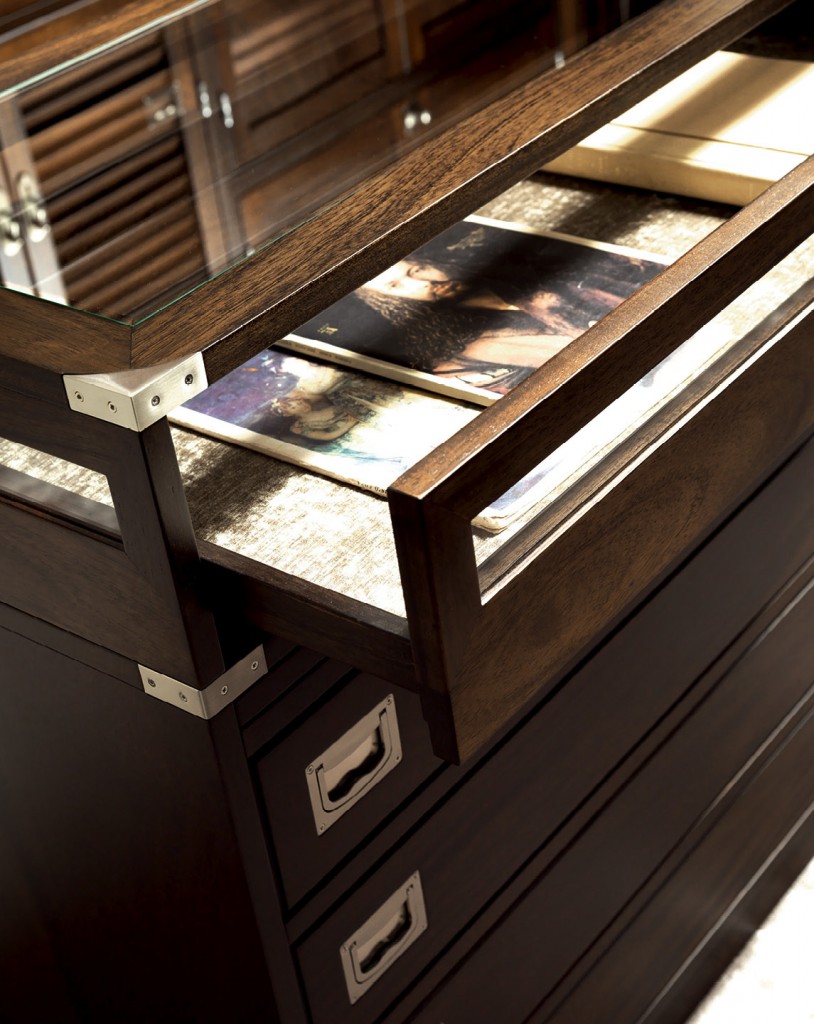 We have now added two new finishes, bringing the range of available colours to 6: Natural Mahogany, Classic Mahogany, Patinated Lacquered, Fusion Mahogany, Moka Mahogany and Black Mahogany.
Take a look at all our Old Navy style wardrobe solutions and the made-to-measure projects we have designed.