It's now official, even Pantone Color Institute has said so: the 2016 trend for little girls' rooms features light hues and pastel colours, with pink and light blue prevailing for girls too.
Very light shades of pink, to be combined with almond, salmon and coral in the most delicate nuances, are available on the Cupcake palette for Caroti's Concept collection, imitating the sweetness of candy floss or Chantilly cream. Styling is provided by combining Bonseki Fusion wood with a RAL 9001 White Cream frame and a beige eco-leather cover, the bed with padded Lift head, truly resembles a white chocolate and matches the wardrobe with 2 sliding leaves, a bedside cabinet and a vanity table with a pouffe. This will provide a room which is both very feminine and chic at the same time.
Or do you prefer a more determined style with a vintage touch? Then you can count on Cameretta della Principessa in original old navy style by Caroti, featuring every shade of light blue seawater with a touch of white, pearl grey and ultramarine.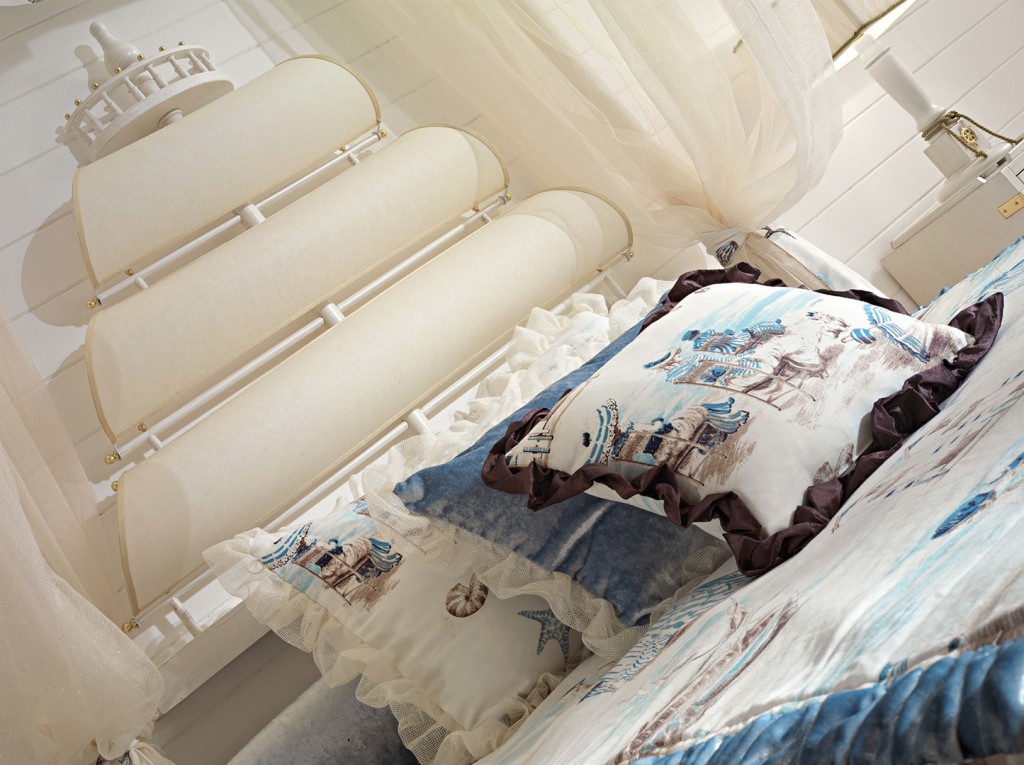 A large bed with canopy and sail shaped head draped with shells and pastel coloured bows stands out against varnished shiny ivory coloured furniture, creating a delicately sealike and romantic atmosphere.
To give the children's room a unique style, ask our style advisor how to furnish the children's room in an original way.