Design for children's rooms involves something more than aesthetics, since its function is to educate imagination and freedom of expression. Now that school is starting again, it will be helpful to prepare an environment which is both comfortable and favourable to psychomotor skills for children, with furniture and colours thought up for smaller children.
Original Furniture Vecchia Marina by Caroti's Play and Study area is a line of true solid wood furniture, tailored to children's needs. The Mignon playing table has a "Compass Rose"inlay on the top to teach children the cardinal points, while the chair and Mignon bench are padded with an amusing fabric inspired by pirates, letting children imagine enjoyable adventures on the seas in the quest for lost treasures. Fun goes hand in hand with learning the value of keeping in order and classifying belongings, thanks to the large Treasure Chest trunk container for toys with shelves and wheels making it easier even for very small children to open and move it.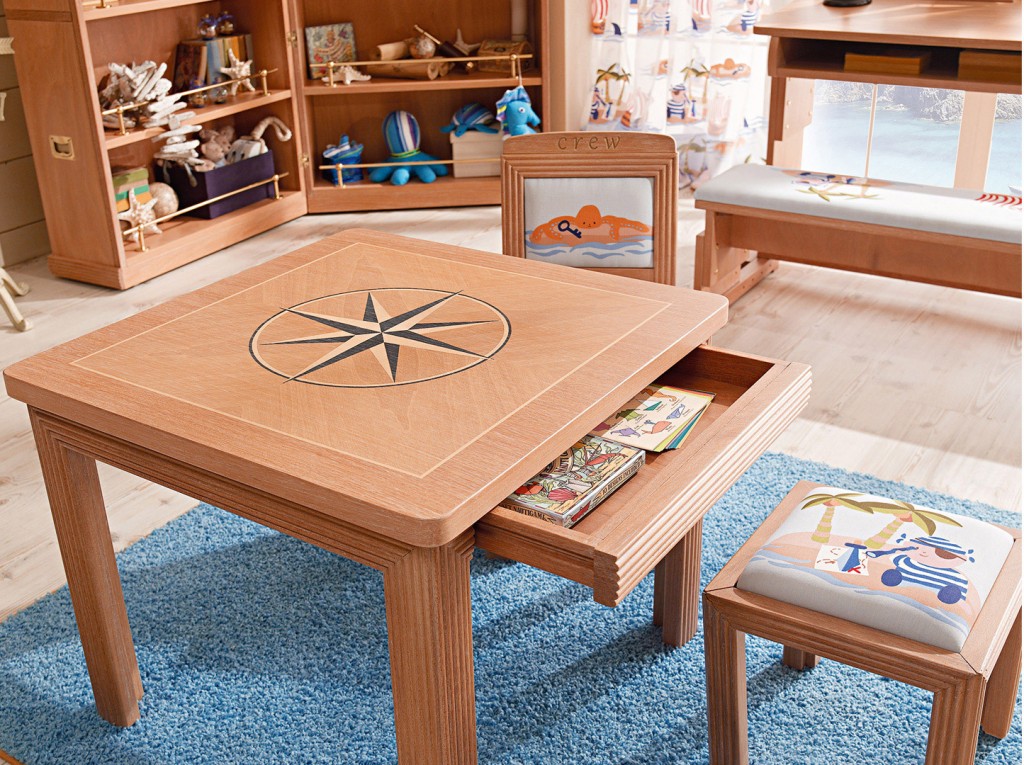 The adjustable Step by Step school bench has been designed for passing time: the top and the seat can be adjusted at three different heights, so as to grow together with the child and last through time. The slanted top favours a good back position and has been designed to provide the best distance between the eye and the reading and writing surface, estimated to be between 30 and 45 cm.
It comes with 4 finishes: Patinated Lacquered, Natural Mahogany, Fusion  Mahogany and Classic Mahogany.