Nature, experimenting with materials, functionality. These are the key words for home style for 2016, which we shall see playing a starring role also among the novelties at Salone Internazionale del Mobile in Milan, from April 12 to 17.
Delicate patterns and light hues are the new trend which is making its way forward against the overwhelming power of black and white which has been dominating design over the last years. 2016 marks a return to primordial colours reminiscent of earth and its hues in warm shades from beige to brown, moving through sand and leather colours. An example of this trend is the desert rose, a symbolic stone, the fruit of a hostile yet fascinating and exotic nature, with the warm and delicate shade of its crystal dress inspiring combinations of ton-sur-ton sand colour nuances giving a relaxing and cosy atmosphere to the home.
The design plays with materials, both natural like wood and marble and hyper-technological like new synthetic patterns and recomposed polymers. Surfaces made of different kinds of materials live together and mutually highlight each other in the room and on the furniture. Solid wood, strictly painted with open grain in order to show up the grains of the wood, combines with soft opaque varnish with a mat effect and leather coating, eco-leather and natural fabric such as linen and cotton. Other elements which play a role are metal accessories, from satin finish steel to aged brass, and shelves and surfaces made of onyx and marble are coming back.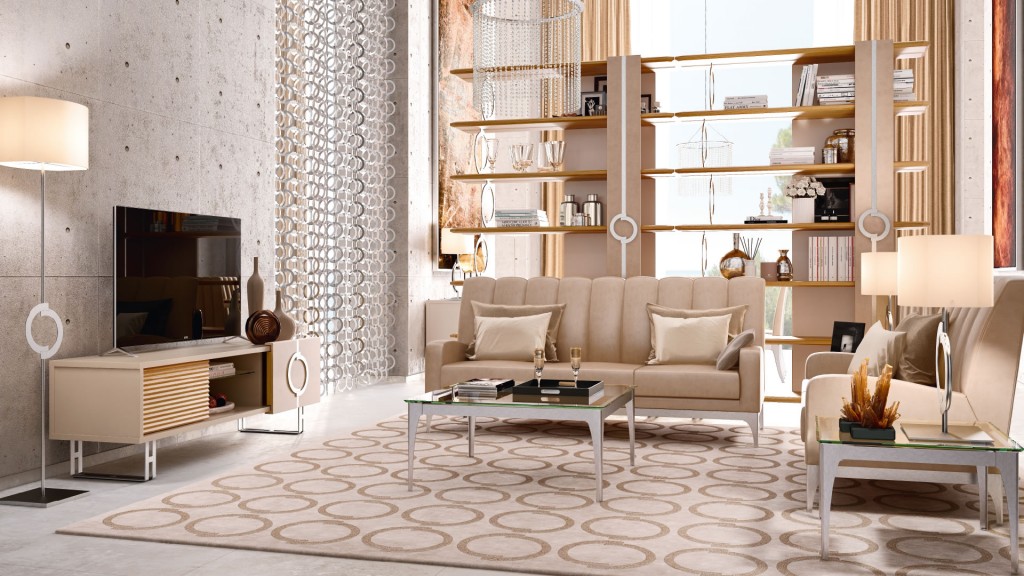 Whatever the style may be, the essential element is still the functionality of the products and spaces. New trends in dwelling prefer destructured environments where flexible and dynamic partitions cut out dedicated areas into larger and communicating open spaces.
Instead of rooms with a pre-defined masonry structure, double faced bookcases are used, as are low or open containing furniture, sofas and curtains. This way of dividing space makes the environment lighter and especially it provides diffuse natural lighting.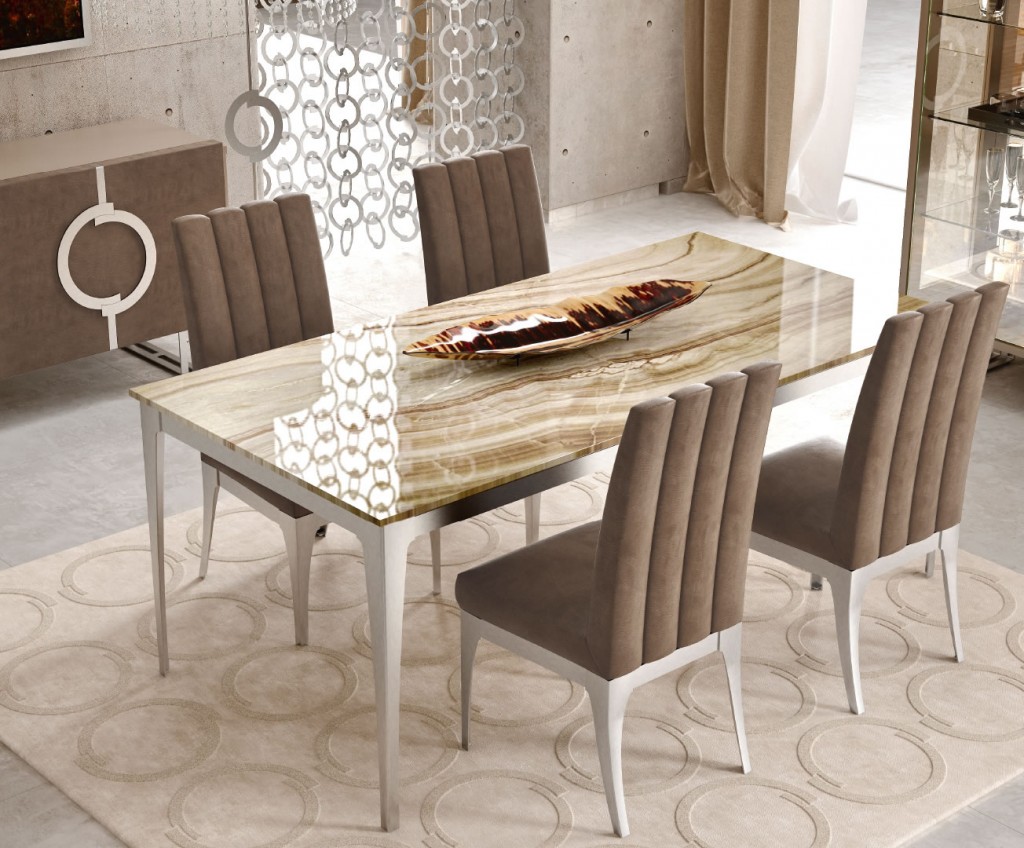 If reading this article has made you want to make your house over, take advantage of the furniture and decoration bonus which has been extended in Italy to last throughout 2016: this facilitation grants a tax deduction on the purchase price for buying furniture, decorations and now white goods as well, and one can save a lot on taxes.