#interiordesigntrends2018
Bicolor and rich colors return in vogue in homes. Discover with us the most elegant and fascinating combinations to warm up every room in the house.
How to use bicolor. The word to the expert.
After years of extreme minimalism, dominated by black and white, in 2017 fashion inspired by the 80s took over, and we can expect nostalgic trends to explode in design too. The first sign is the revival of two-color combinations and the use of rich and intense colors that warm every room in the house, says Mitchell Parker, director of Houzz, a restructuring and design platform with over 40 million users.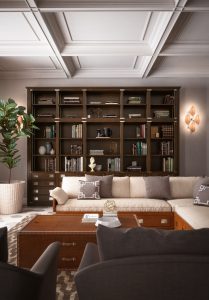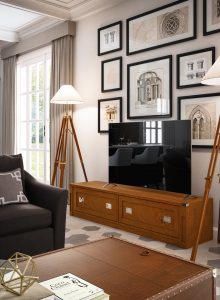 "Warm gray combined with camel, rust, tobacco and brown-black, as well as earthy reds and yellows, will contrast with fresher, neutral colors. These shades are meant to last – said Parker – because they are rich, warming and work well in domestic environments where you want a relaxing and varied mix of colors and textures ".
The living area Montecristo by Caroti with corner sofa, TV stand and bookcase, in the combined Natural Mahogany and Moka finishes and accessories in satin nickel, fully reflects this trend and the result is a warming open space living room that ease the relaxation for the whole family.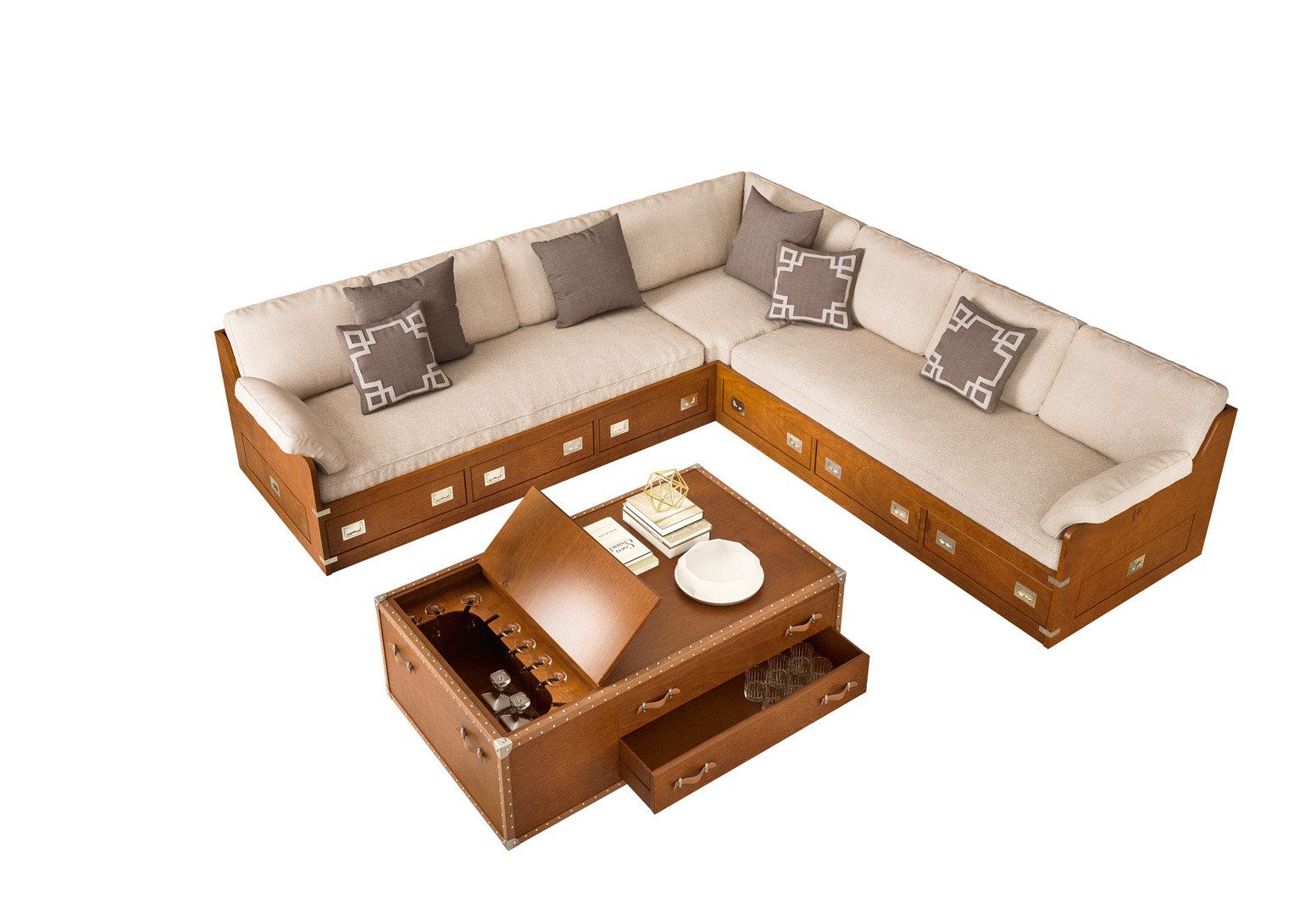 The Visconti corner sofa is the reinterpretation of a great classic navy design by Caroti. The basement is a storage compartment with drawers and the cushions rest directly on the wooden frame. The upholstery can be made choosing from our sample fabrics with different characteristics of composition and warp. On request it is also possible to realize the coverings with materials supplied by the customer. The Montecristo coffee table is a wooden trunk with leather trims fitted with drawers and storage compartments for bottles and magazines.
Two-color to give personality to the sleeping area and to the home office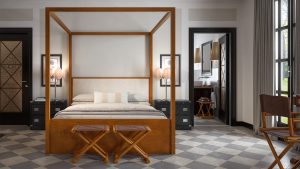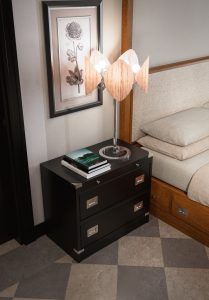 The two-color reaches also the bedroom: the BRERA double canopy bed with upholstered headboard in solid wood with Natural Mahogany finish is combined with a bedside table with Mahogany Black finish.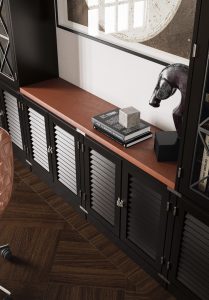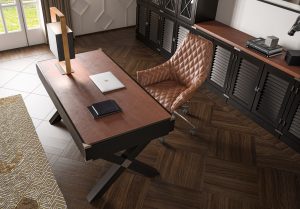 The mix of rich colors gives prestige and elegance to the DOLCEVITA studio, where the intense Black Mahogany finish of the modular bookcase with diamond glass doors is highlighted by the rust colored leather upholstery used for the desk tops, the bookcase and the executive swivel chair with quilted padding.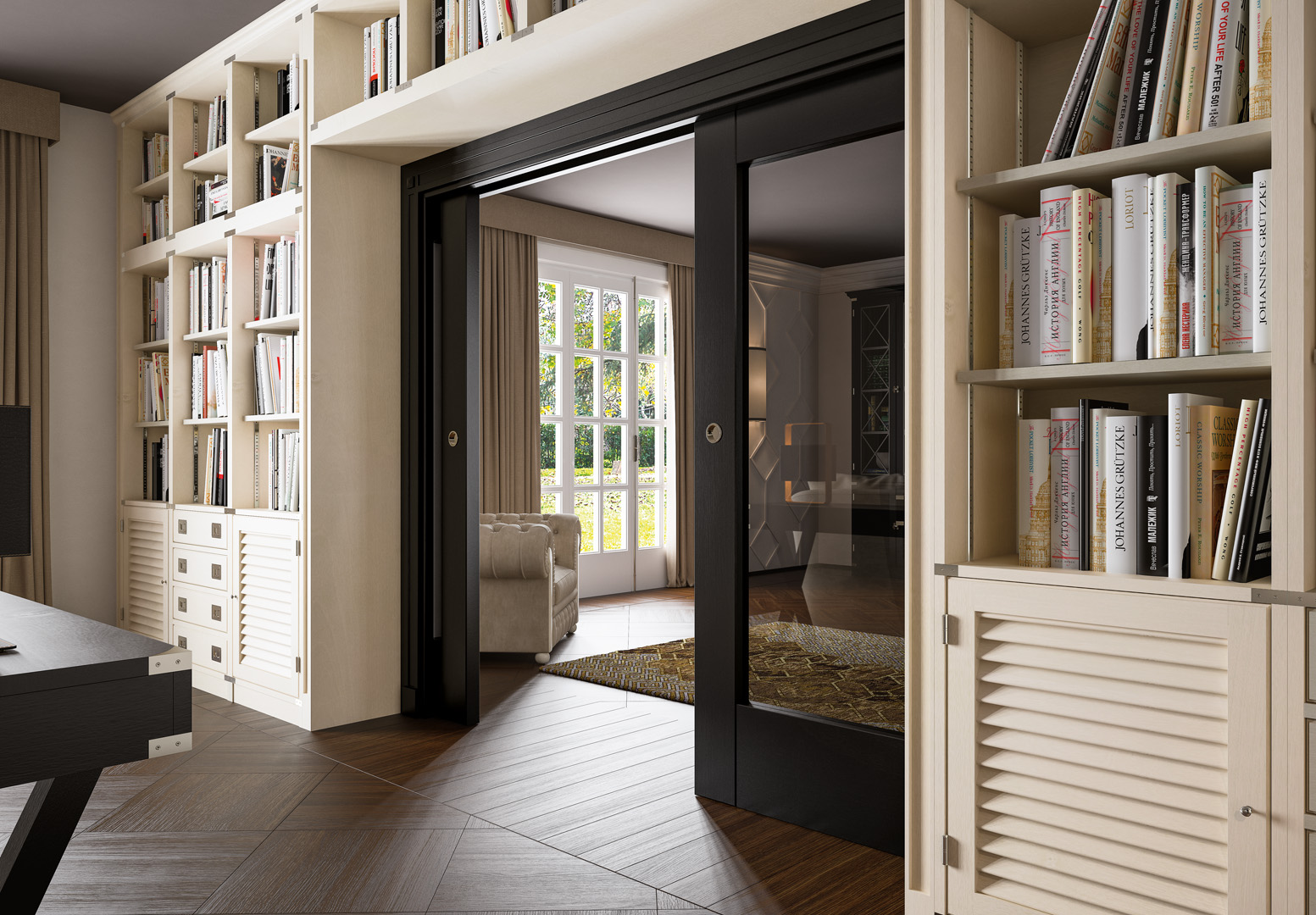 As we have seen, rich colors are used on several fronts, from furniture to fabrics, from doors to accessories for lighting, as we can appreciate in this living with furniture in combined finish: the bookcase is made of lacquered patinated Ivory finish while doors and bar cabinet are in Matt Black Mahogany. The atmosphere is made even more sophisticated thanks to sofas and poufs upholstered in beige and mustard fabrics, contrasting with the geometric carpet.
And you, which colors do you prefer? Warm or cold? Rich colors or total white? Discover all the Caroti solutions to furnish your home in an original way with long-lasting quality products.