After the opulence of classic style, after the minimalism of modern style, after the frenzy of low cost prompt delivery, a new trend that has its roots in the past asserts itself: the geometry of thought, sometimes inspired by nature, other times deconstructed and reshaped.
It's been almost a century since Deco Art, Bauhaus and Neo-plasticism, even with different dialectics and conflicting results at times, inaugurated the tendency to transfer geometry in furnishing, breaking it down into prisms, polygons, straight lines and curves as a celebration of human genius that transforms nature and reality.
And it is thinking to Josef Hoffman's "architectural" chair, Piet Mondrian's colored paintings and to the guild of artisans of the structure hymned by Walter Gropius that the design of some Concept products develops to create a concise and, at the same time, volumetrically aerodynamic style.
Some examples: Exagon chair, composed by an hexagonal base softened by stitched upholstery in leather and fabric; Emerald set of lighting, whose metal soul with octagonal based and pleated lampshade remind of the Emerald crystalline formation; Prisma mirrors, with grinding on wood and glass stylizing the facets of the crystal for a multiplane effect.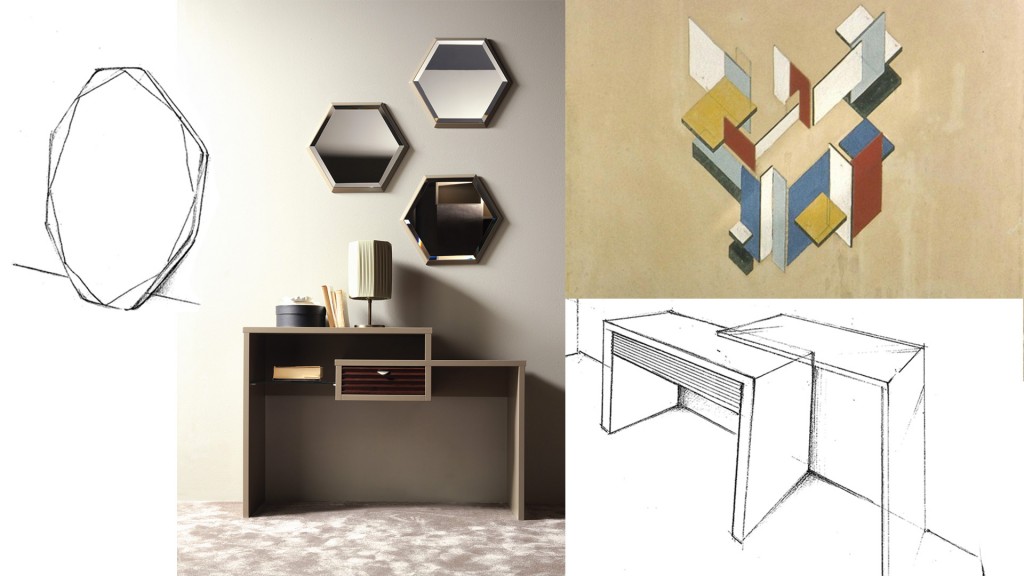 Other examples of deconstructed geometries: Venture meeting table with wooden top and coated inserts, whose oblong shape deforms and softens the austerity of rectangle, or Bond console, that recreates the frenetic rhythm and syncopation of jazz through staged hips and levels.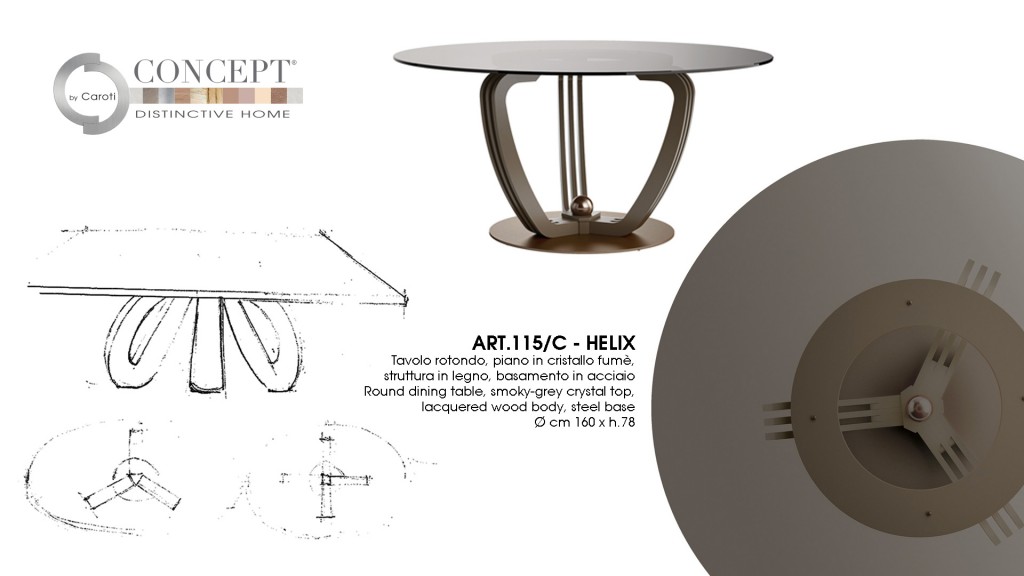 Mondrian, Rubik and Bold modular libraries systems, for living room and office, express in a simple and versatile way this compositional research which lets you design symmetrical and asymmetrical compositions, enlivened by the possibility of playing with emptiness and fullness, with the body color and the coating of doors, with staggered heights and multiple modules.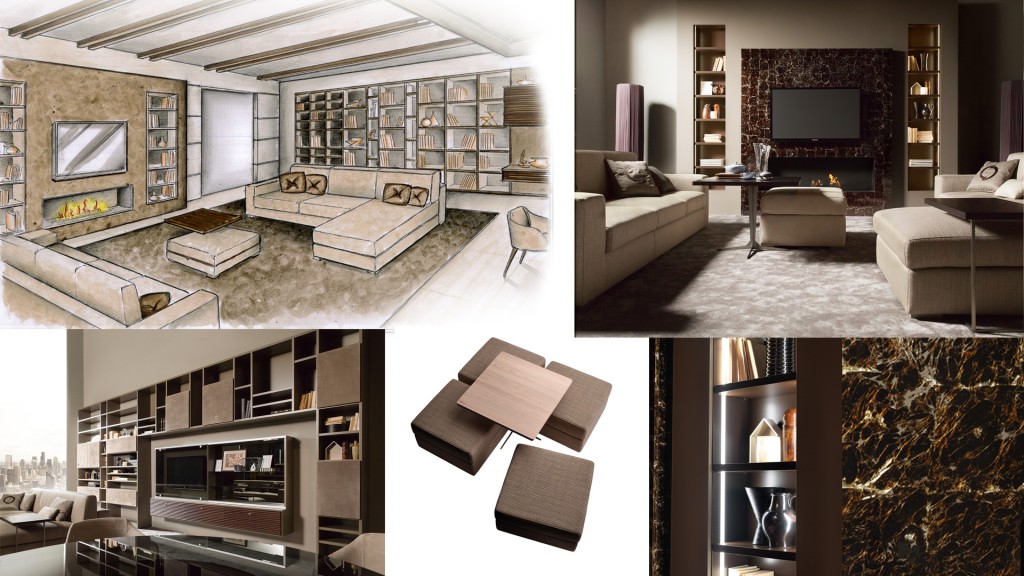 Concept by Caroti design plays with geometry; enjoy yourself too creating Your custom furnishings. Find out how to do it contacting Caroti technical office.